Get Involved with GEAR UP
Long Beach GEAR UP partnerships are critical to the management and supervision of the project. Representatives from across the K16 education pipeline and community partners come together to expand educational and career opportunities for students from low-income families or schools with low college participation rates. 
Interested in becoming a GEAR UP partner - email gearup@csulb.edu for more information!
---
Become...
Image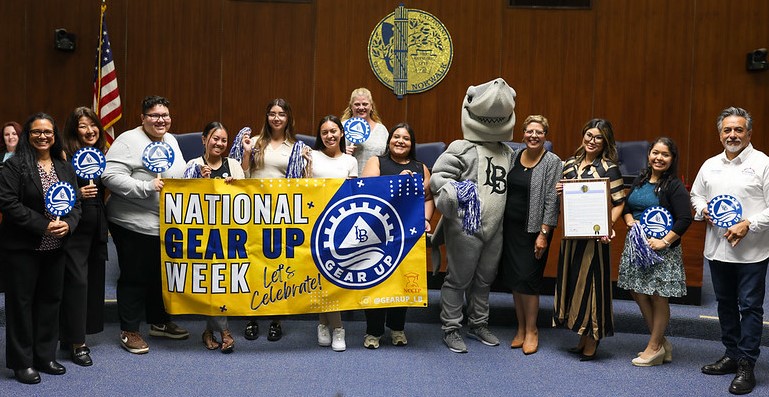 Issue Proclamations
Join list-serves and mailing lists
Share testimonials
Invite media and elected officials
Share on social media
Feature GEAR UP in newsletters
Image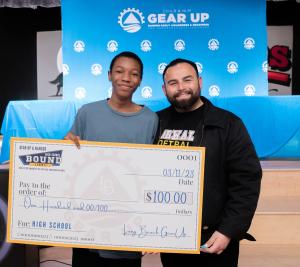 Space and facility use
Donate to student scholarships
Provide book and supply stipends
Sponsor events (food, beverages, supplies, etc.)
Provide student prizes & give-aways
Image
Become a student mentor
Share your story - serve on a panel
Volunteer for GEAR UP events and programs
Become a Student or Parent Ambassador
Image

Conduct training seminars
Host cultural/career field trips


Casey Weld
Southern California Partnership Manager,
Study Smart Tutors, Inc
"I support Long Beach GEAR UP because I've worked for GEAR UP firsthand and believe in the mission. The types of support and services that they are providing, and will provide, to their students has a very tangible impact on creating generational change in low-income, first-generation communities."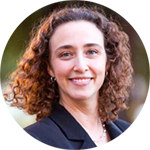 Dr. Beth Lesen
Vice President for Student Affairs,
California State University, Long Beach
"I support GEAR UP's mission because I know it makes a difference in the lives of our students, their families, and society. This program helps some of our most deserving prospective students and their families by giving them the resources they need to make significant academic decisions. What could be more valuable and worthwhile?"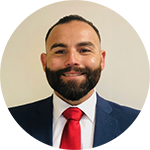 Dr. David Olea
Principal,
Norwalk High School
"I love GEAR UP because it shatters inequities for students of historically unrepresented subgroups as we prepare students for College and Carrer Readiness. I appreciate that GEAR UP also works to educate parents/families and ties in the community into our collective efforts." 
Raise awareness about GEAR UP events, programs, activities, services, and successes 
Support systemic change throughout the community 
Mentor future leaders of Norwalk 
Expose students and parents to city-wide opportunities  
Help increase academic achievement in schools 
Access to exclusive networking opportunities in Long Beach and Norwalk
Recognition and appreciation in GEAR UP newsletters, social media, flyers and brochures
Signage and promotion at GEAR UP school sites and events
Company logo displayed prominently on GEAR UP website
Volunteer opportunities with GEAR UP students