The Evaluation of College Focused Rapid Rehousing Webinar:
A Model for Addressing Homelessness for CSU and CA Community College Students
Thank you for joining our webinar. Please view and share the recorded video.
---
---
CFRR Evaluation Interim Report - PDF
College Focused Rapid Rehousing, funded by the State of California, is being implemented on public colleges and universities across the state as a robust response to student homelessness. The Center for Equitable Higher Education (CEHE), in collaboration with Eric Hubbard from Jovenes Inc. and Debbie Raucher of John Burton Advocates for Youth, will explore the key components of this program and present early learnings from the first year of a three-year evaluation to inform our higher education eco-systems. Join the Center for Equitable Higher Education as we discuss what has been learned thus far from this approach to invest in meeting students' housing needs.
This webinar is made possible by support from The Michelson 20MM Foundation.
---
Speakers
Image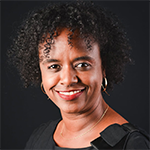 Dr. Rashida Crutchfield
Dr. Rashida Crutchfield is an associate professor in the School of Social Work at California State University, Long Beach (CSULB) and Executive Director of the Center for Equitable Higher Education, which is dedicated to studying and promoting economic, food, and housing justice. She is an advocate committed to amplifying the voices of marginalized communities through research and service. She has presented widely and authored articles, reports, and books about student basic needs. Rashida has provided input on state policy and support and advice to stakeholders across the state and nation who wish to replicate and expand resources for students.
---
Image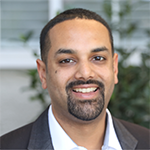 Eric Hubbard
Eric Hubbard is the head of the Development Department for Jovenes, Inc. After graduating from Occidental College in 2007, Eric came to work at Jovenes, Inc. in 2008 and has been fundraising and developing partnerships that have helped Jovenes grow from a small shelter to a regional provider. Eric is proud of Jovenes' expansion to provide multiple forms of housing to youth throughout Southeast LA County, and it's pioneering development of college campus partnerships and academic focused housing options for college students who are experiencing homelessness. Eric remains committed to helping Jovenes achieve its mission to help homeless youth become self-sufficient and independent, and is constantly inspired by the resilience of the young people served by the agency.
---
Image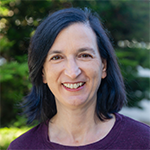 Debbie Raucher
Debbie Raucher currently serves as the Director of Education for John Burton Advocates for Youth (JBAY). In this role, Ms. Raucher provides leadership and strategic visioning for JBAY's education work and leads the agency's policy efforts designed to improve post-secondary educational outcomes for foster youth and students experiencing homelessness. Ms. Raucher has served in this role for JBAY since 2010. Prior to her work with JBAY, Ms. Raucher worked for over a decade developing solutions to homelessness.
---
Image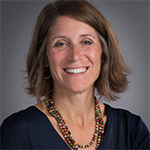 Jessica Wolin
Jessica Wolin is a faculty in the Department of Public Health at San Francisco State University. She has over 30 years of experience as an academic, agency leader and consultant, working with communities and local government agencies to develop, implement and evaluate health strategies. Her research and practice work focuses on place-based strategies, systems change initiatives, the intersection of housing and health and student basic needs. Jessica is the author of numerous reports and presents widely. Her work embraces the concept of Research Justice that centers community and student knowledge and challenges the barriers to access, use and ownership of data.
---
Authors
Rashida Crutchfield, EdD, MSW, Co-PI
School of Social Work
Center for Equitable Higher Education California State University, Long Beach
Jessica Wolin, MPH, MCRP, Co-PI
Department of Public Health
San Francisco State University
Susanna Curry, PhD, MSW
Sacramento State University
Arturo Baiocchi, PhD
Sacramento State University
Susan Roll, PhD
Associate Dean of Graduate Studies/Research California State University, Chico
Jennifer Wilking, PhD
Department of Political Science and Criminal Justice
California State University, Chico
Stephanie Machado, DrPH MPH
Department of Public Health & Health Services Administration
California State University, Chico
Molly Calhoun, PhD
School of Social Work
California State University, Chico