Discover Our Priorities
Image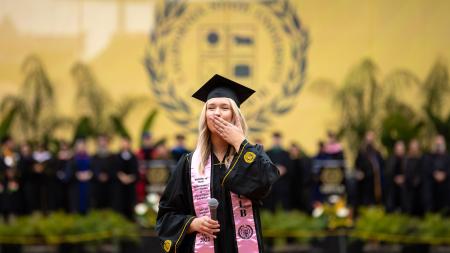 California has long been a symbol of innovation — of dreaming big, always with an eye to the future.
Cal State Long Beach is a product of this spirit. Today, we lay claim to remarkable achievements.
As we embark on a $275 million fundraising campaign to realize our promise of a transformative education, we will rise, together, to affirm our legacy, serve our students and ensure that the State of California continues to lead the nation in health care, education, sustainable practices, equity and innovation.
---
As we shape the future of Cal State Long Beach, three visionary opportunities collectively address our priorities: