Memory of late Choral Activities director inspires CSULB alumna to endow professorship in his name
She laughs at the long-ago image of a 17-year-old first-year student striding into the Cal State Long Beach music department on the first day of school. 
Izumi Hara did not know what to expect that day, but she knew what she wanted when she approached the department chair. "I told him that I had enrolled as a Choral/Vocal music major, but I didn't know you had to audition," said Hara, whose family had moved recently to Long Beach from Japan. 
He then asked: "Are you good?" 
Hara: "Yeah, I'm good." 
Dept. Chair: "OK." 
Hara had been singing her entire life, from children's church choirs in Huntington Beach to high school chorale groups in Japan to anywhere and everywhere she went. She was confident of her ability and was ready for her place in a CSULB choir. 
With that, Hara '82 became a fixture in the CSULB choral/vocal department as a soprano in the University Choir, the Vocal Jazz Ensemble, in her junior and senior Honors Recitals and, also in the Chairman's Honor Recital.
Her love of music did not end with graduation. She aspired to become a choral director, but that dream took a detour when she realized that finding a music job in secondary education might be difficult following the 1978 passage of Prop. 13, which decreased property tax in California, in turn, cutting funding for schools. Hara then turned to law and eventually became a corporate attorney. But she never forgot her musical experiences at The Beach. 
Spurred by those warm memories, Hara and her husband, David Koschik, established through a donation the Frank M. Pooler Professorship for Choral Studies and with her encouragement, a fundraising drive was announced to convert the professorship into an endowed chair. The professorship is the first endowed faculty position in the College of the Arts. 
Pooler was director of the Department of Choral Activities for 28 years before retiring in 1988. He mentored Karen and Richard Carpenter - who went on to become superstar pop singers - while the siblings attended CSULB.  
Pooler, a nationally recognized conductor, died in 2013. 
"Mr. Pooler was a teacher and mentor to hundreds of students and really made us think about how you produce a certain quality of sound and create different colors with the sound," Hara said. "It was beyond what we had been taught before. He deepened my love for the art and to this day, I sing when I can, as much as I can."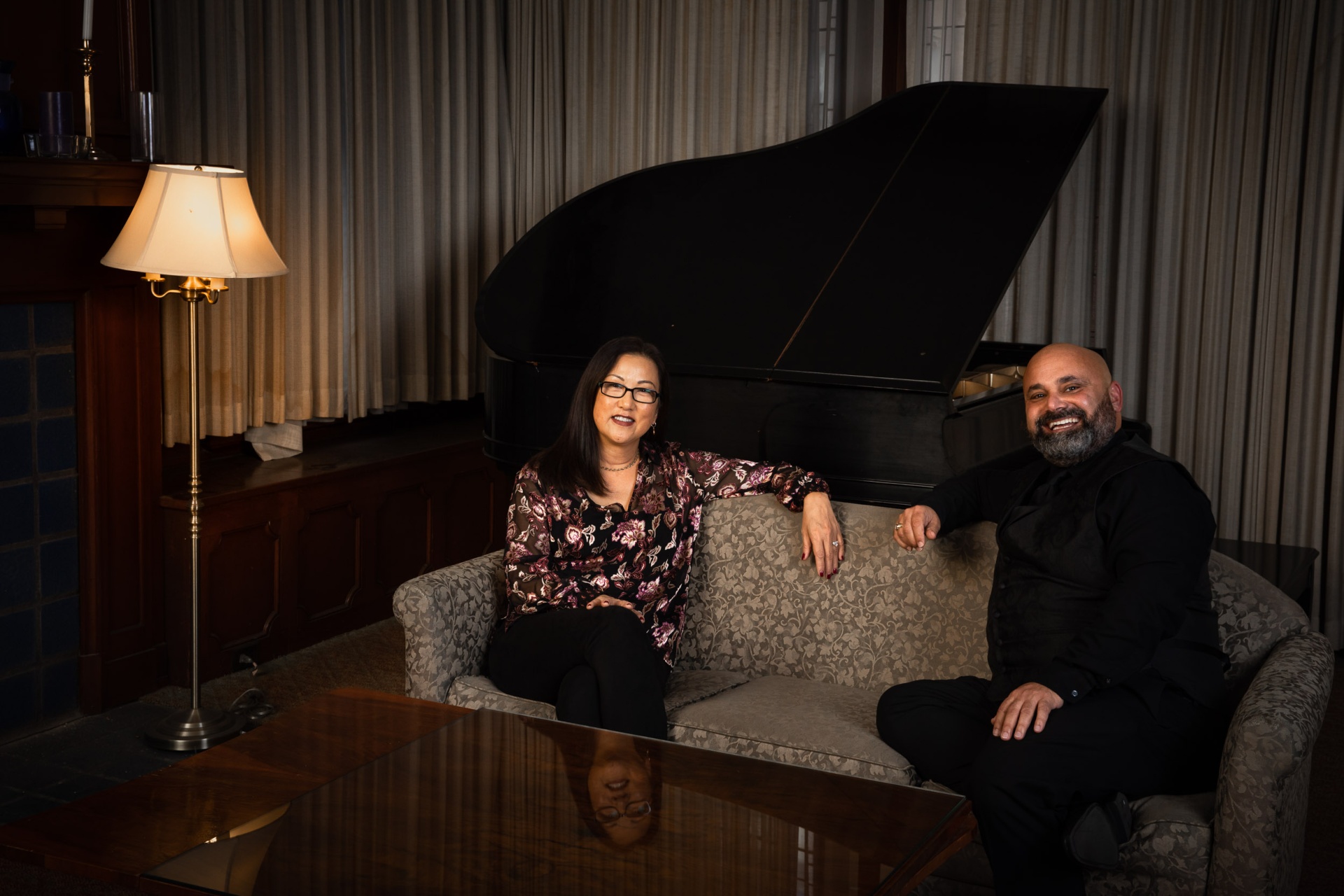 Hara's love of music led her to accept an invitation to attend a performance by a Beach graduate at the Metropolitan Opera with CSULB Director of Choral Activities Dr. Jonathan Talberg a few years ago. 
"I have followed Jonathan's career since that time and I have been so impressed with the work he is doing," Hara said. "I first started thinking about helping Jonathan by filling in some of the gaps when he was fundraising for a tour." 
The combination of her choral music background and appreciation of Talberg's work inspired her to create the professorship. Talberg, who is the Frank Pooler Professor of Choral Studies, said the money will allow him to plan and budget "more effectively for tours, for graduate scholarships and for professional recording sessions. 
"It triples our budget for the choral program, and therefore will allow us a much higher level of support for our students." 
Hara's gift – and others like it – empower students to build lives of purpose on the path of their choosing. That's one of the key priorities of the university's No Barriers comprehensive fundraising campaign. 
Hara's connection with The Beach began as a young child. Her father, Tadao Hara '65, an educator in Japan, took a sabbatical and enrolled at CSULB, bringing the family of four with him to California. He is a 1994 Distinguished Alumnus of the College of Education and was a member of the College of Education Advisory Board. 
He earned his master's degree and worked for the CSULB Counseling Center before moving to the University of Washington for his postgraduate work. The family moved back to Japan when Izumi was 8. 
When Izumi graduated from high school and decided to attend college, there was only one place to go. 
"It didn't occur to me to apply anywhere else," she said. "My brother graduated from Long Beach and my father had gotten his master's at Long Beach, so I applied." 
Hara went on to Georgetown University, singing with a campus musical theater group while she earned her law degree. Not long after, Hara landed a job on Wall Street and the music stopped. 
"All those crazy hours," she said of her reason to quit singing. 
The constant grind of Wall Street wore on her, and she eventually accepted a job with the legal department of a pharmaceutical company in New Jersey, where she attended a leadership program. During the four-day program, one of the counselors asked what she liked to do. 
"I said singing, but I really haven't had time to do that," Hara said. "He said, 'It's like if you were a house, there are certain rooms that are always dark. I think you're going to be happier if you turn on the lights in those rooms.'" 
Hara took his advice and joined a church choir, reigniting her love for choral music and her memories of The Beach.