August 2022: Accomplishments of the CSULB community
Published August 18, 2022
Apple TV adapts faculty member's graphic novel series
Image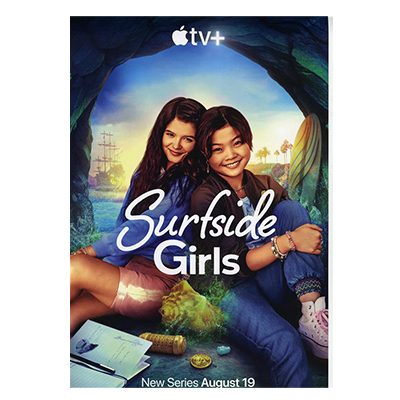 Adjunct faculty member Kim Dwinell's series of middle-grade graphic novels, "Surfside Girls," has been adapted as a live-action Apple TV+ series of 10 episodes that airs Aug. 19. Up-and-coming star Miya Cech stars as Jade, and YaYa Gosselin stars as Sam. 
"I'm super proud of this incredible good luck, and I have created these books entirely while teaching at CSULB," Dwinell said. "My students have been on this journey with me from the start, and it is fantastic to get to share the process with them." 
Dwinell has taught for 12 years in CSULB's art/animation program in the College of the Arts. This fall, she is teaching Introduction to Animation as well as Character Design. Her most recent book, "The Science of Surfing: A Surfside Girls Guide to the Ocean," was published by Top Shelf/ IDW in December. 
Colleen Ryan named July Employee of the Month
Image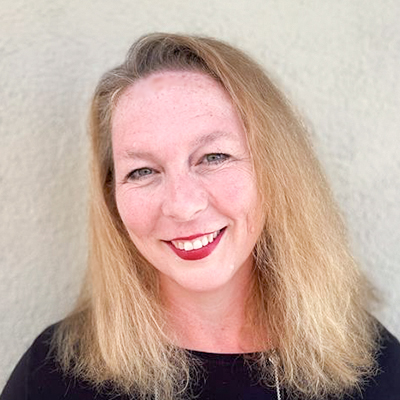 Colleen Ryan, an academic affairs facility specialist in the Department of Academic Resources and Strategic Planning, was named Employee of the Month for July. Ryan's position allows her to work with different employees across campus, many of whom have praised her deep understanding of university procedures, as well as her dedication, innovative mindset and humor. 
Ryan's dedication to The Beach is inspired by her family, who has a long history of working on campus. Her mother and aunt previously worked for CSULB for 34 years each. Ryan has worked for CSULB for 23 years. 
"She has an impressive ability to handle numerous large projects simultaneously," said Dhushy Sathianathan, the vice provost for Academic Planning. "She has a depth of understanding of university policy, practice and history. Colleen has remarkable experience in construction practices and facilities management."  
Instructor writes book on Native Americans in Hollywood
Image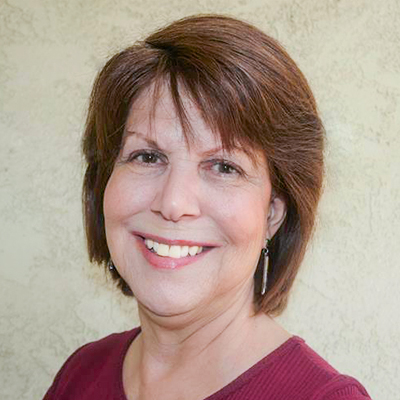 Angela Aleiss, a lecturer of information systems in the College of Business, recently published a book titled "Hollywood's Native Americans: Stories of Identity and Resistance." The book covers a 100-year history of prominent Native American actors and filmmakers in Hollywood, and how they shaped their own movie images. 
The book was published by Praeger in April, and features interviews with contemporary Native actors and filmmakers, as well as rare photos of Native artists in film and behind the scenes.
CSULB partners with NCUR 2024
Cal State Long Beach is partnering with the Council on Undergraduate Research (CUR) to present the 2024 National Conference on Undergraduate Research (NCUR) at the Long Beach Convention Center. NCUR is the nation's largest undergraduate research conference, attracting between 4,000-5,000 students annually. The 2024 gathering will be the first time a CSU has helped organize the conference. 
President Jane Close Conoley said, "We welcome the National Conference on Undergraduate Research to Long Beach in 2024 as an unparalleled experience for students and as a chance to showcase important scholarly work that affects our state, our nation and the world."  
The conference, scheduled for April 8-10, 2024, will involve a wide range of academic disciplines as well as student arts exhibitions and performances and a graduate school fair.
Student selected as Next-Gen Scholar
Image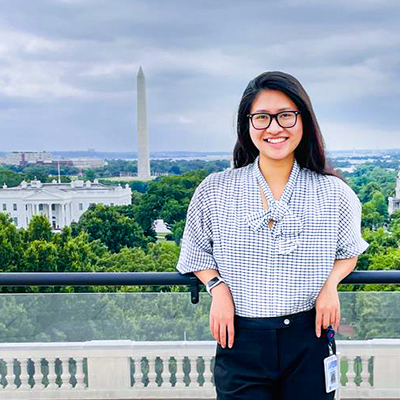 Kieu Anh Vu, a fourth-year, international business student at The Beach, has been selected as a 2022 Next-Gen Scholar by the U.S. Chamber of Commerce.
Next-Gen Scholars is a nationwide initiative to develop the next generation of diverse business leaders. The U.S. Chamber of Commerce provides competitive internships for college students to serve in departments across the organization based on their interests and academic majors.
Journalism professor wins CMA adviser award
Image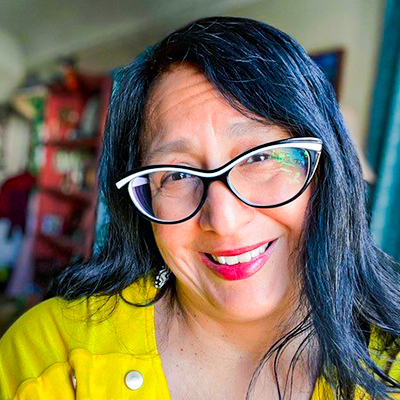 Teresa Puente, an assistant professor in the Journalism and Public Relations Department, has won an honor roll adviser award from the College Media Association for her service as a four-year (university) magazine adviser. Puente is the faculty adviser to Dig en Español. She's also faculty adviser for 22 West Media and the CSULB student chapter of the National Association of Hispanic Journalists. 
The honor roll adviser award recognizes professionals who have advised for five or fewer years. Jesus Ayala, an incoming assistant professor in the journalism department, won a distinguished, four-year broadcaster adviser award from CMA for his service to Cal State Fullerton, where he previously taught.  
The recipients of the CMA adviser awards will be honored at a ceremony during the 2022 CMA/ACP/SPJ Fall National College Media Convention, which takes place Oct. 27-30 in Washington, D.C. 
Madeleine Liseblad wins Rising Scholar Award
Image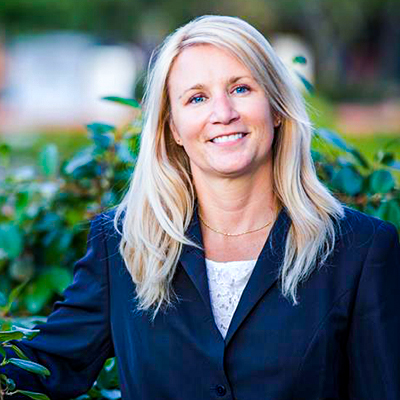 Journalism professor Madeleine Liseblad has won the 2022 Rising Scholar Award, given by the editors of American Journalism, the peer-reviewed quarterly journal of the American Journalism Historians Association. 
Liseblad receives the honor and a $2,000 award in recognition of her research on radio and TV broadcaster Clete Roberts. She is expected to receive the award during AJHA's 41st annual convention, Sept. 29-Oct. 1 in Memphis, Tennessee. 
Have an item for Making Waves? Send submissions to Richard Chang.