The Long Beach College Promise motivates students to reach academic goals
Rachael Baxter, then a middle-schooler, didn't know what she was signing, only that her mother told her it was a good opportunity and a key to her educational future. 
What the young teen pledged that day was a commitment, a long-range promise to do well in high school and be ready - when the time comes - to go to college. Baxter was among the thousands of Long Beach Unified School District students who, by signing that contract and staying academically eligible, guaranteed herself a spot at Cal State Long Beach through The Long Beach College Promise. 
"The Promise helped keep me stay focused throughout high school because if I didn't have a certain grade-point average they would not have accepted me into the program," said Baxter, who attended Lakewood High School and graduated in 2015. "So, studying and passing my classes was a huge deal for me." 
Created in 2008, The Promise gives high school students access to AP courses and reduced AP test fees. Upon graduation from high school, 4,000 students are given a tuition-free first year at Long Beach City College and guaranteed admission for academically eligible students to Cal State Long Beach. It is a partnership between LBUSD, LBCC, CSULB and the City of Long Beach. 
"I was always intent on going to college. I really didn't have a choice since both my parents went to college," Baxter said. 
Image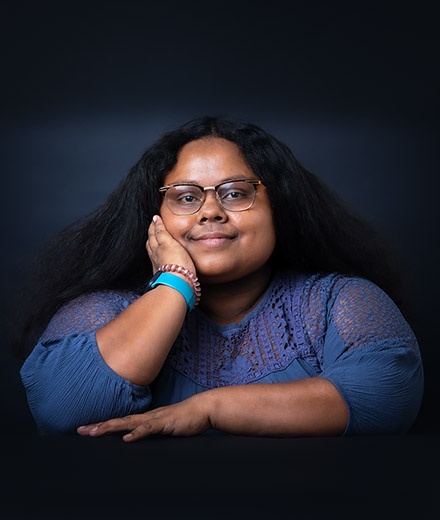 The Promise helped Baxter adjust to college life at Long Beach City College with a preparation program and guidance. The summer bridge program helped her get acquainted to the campus and meet new people, including counselors. The counselors would help her decide on a career path, which proved harder than she expected. 
Baxter spent four years at LBCC trying to decide what she wanted to do. She tried nursing, nutrition and culinary school before settling on teaching. She is majoring in liberal studies at Cal State Long Beach and plans on getting her teaching credential with an eye on a second degree in special education. 
"My career goal is to become an elementary school teacher in the Long Beach Unified School District, hopefully for transitional kindergarten, kindergarten and first grade," said Baxter, who is set to graduate in 2023. 
Since The Promise began in 2008, direct enrollment of students from Long Beach Unified to CSULB increased by 71%, while the number of students transferring from Long Beach City College to CSULB jumped by 55%, according to the program's 10-year anniversary report. 
The report also showed that the number of students who were college-ready going into CSULB increased from 43% in 2008 to 65% in 2017.
Two years ago, education leaders announced The Long Beach College Promise 2.0, which builds on the original program with the addition of the Port of Long Beach as a partner. The port will offer internships to enrolled students.  
"In today's uncertain world, you can still count on The Promise," President Jane Close Conoley said in a video message to the program's students. "It is embedded in our city's approach to education and policy making, and it is as much a part of Long Beach as our beautiful weather and sandy beaches. You can also be sure that The Beach is doing everything possible to come up with creative, effective ways to help you be successful." 
You can help future students reach their potential by giving to the Long Beach College Promise.