Students, Innovation Space produce needed protective medical gear
When Cal State Long Beach student Danny Curry saw an article on how an Italian 3D printing company was building ventilator valves to help COVID-19 patients, he and friends got an idea. The Maker Society, a business spin-off of the campus engineering club, had 20 such printers, so why not join the fight?
The Maker Society members have produced 50 face shields that will be sent next week to private medical offices in California with another round of 3D printed devices in the works. The students raised $1,000 in 24 hours through a gofundme account, which will allow them to print an additional 200 face shields.
Image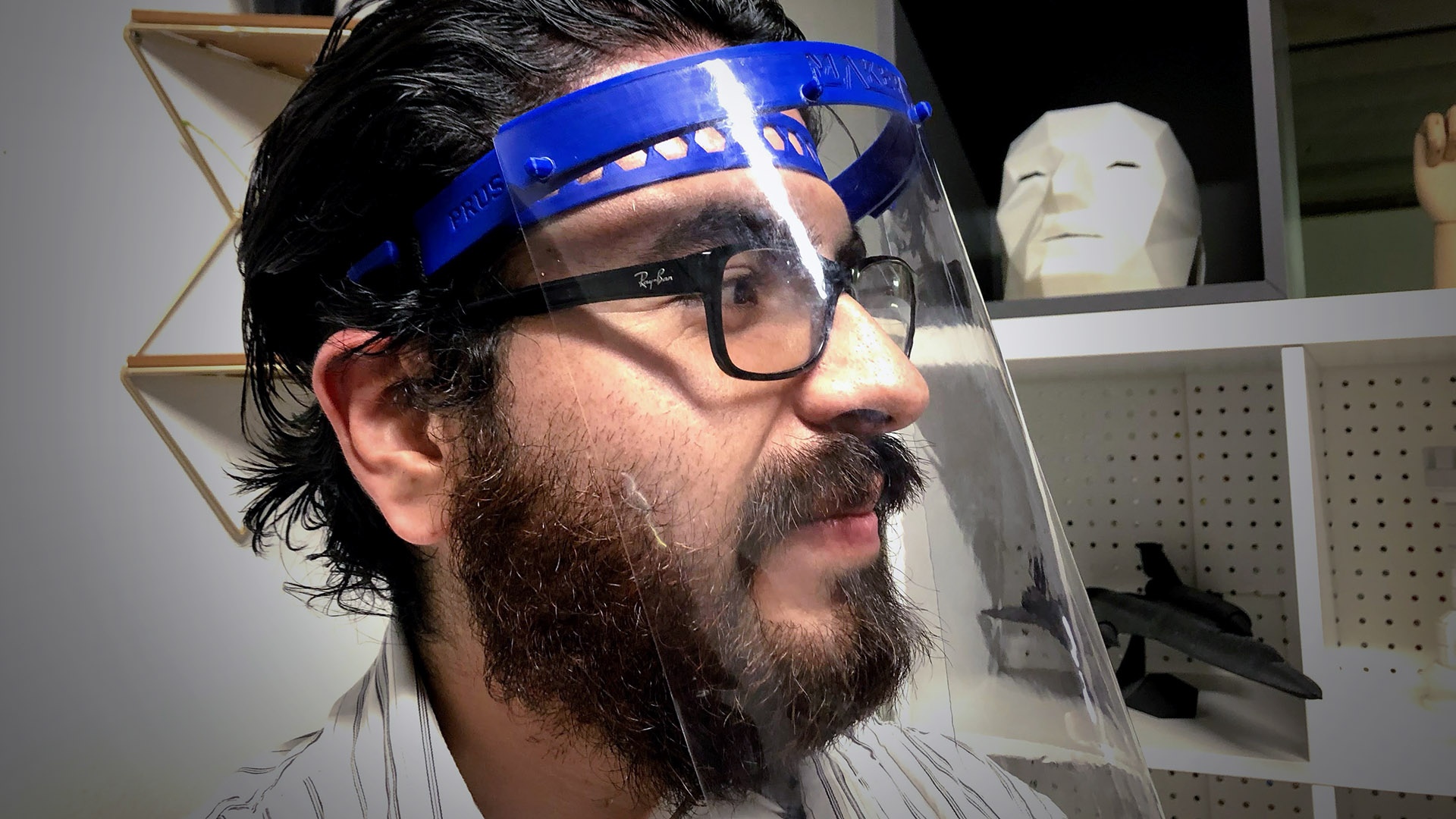 "It's really unfortunate that this is something that we have to be doing during our spring break, but we are really glad we are able to do it," said Curry, a third-year industrial design major. "Obviously, no one wishes the current state of the world is what it is right now, but it's nice to know that while we are sitting at home we can actually help out."
Curry and fellow students AMbreen Kahn, a civil engineering major, and aerospace engineering graduate Carlos Vergara, are expecting to be busy long after spring break ends. They secured a partnership with Masks For Docs, a nationwide nonprofit, this week and the company has requested the production of several hundred shields for various Southern California hospitals.
Face shields are used to keep medical personnel to stay safe from infectious diseases, such as coronavirus that can spread through droplets. Medical face shields have an integral thin plastic visor fitted to the molded top of the mask with an anti-fogging device that reduces the effects of exhaled moisture.
These students from Cal State Long Beach are among a growing number of individuals across the country who are helping to combat the coronavirus outbreak that is showing little signs of slowing down.
The Gerald M. Kline Innovation Space, located in the University Library, also designed a face shield and has shipped 85 of them to St. Mary's Medical Center in Long Beach. The Innovation Space will provide another 50 to the Student Health Center on campus after minor tweaks to the design.
Image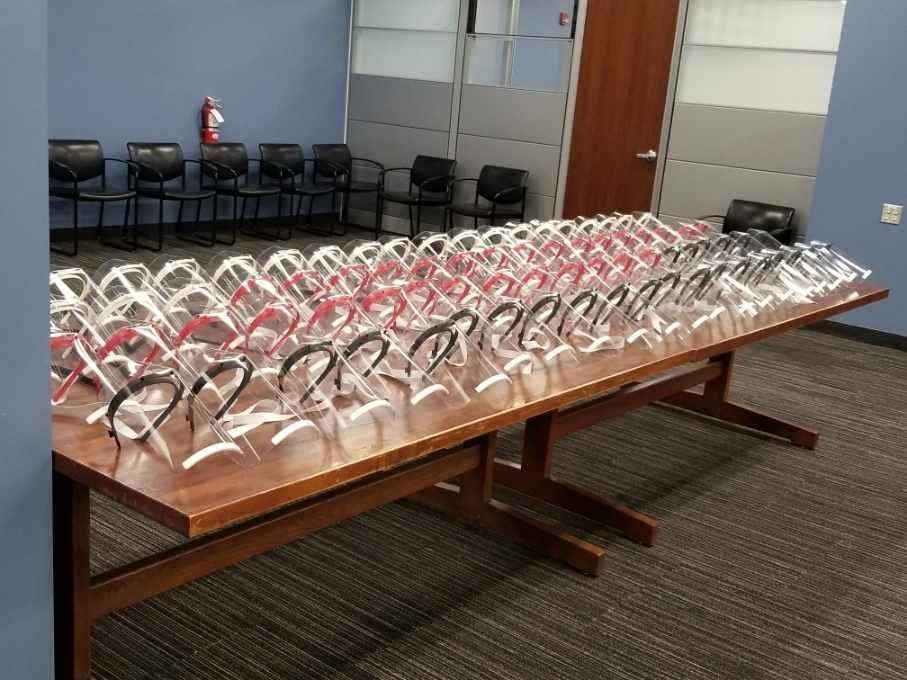 "We have the capacity in our 3D printing lab right now and we are filling the space with a useful activity while instructional use is suspended," Dean Roman Kochan said.
Curry said his group spent several days trying to figure out which design would be more effective before the National Institutes of Health approved and recommended a longer mask design. He said they would be moving to that model.
But their newer models will continue to have the words "Stay Strong" imprinted on the band.
"We put the words 'Stay Strong' on the front to encourage a positive outlook during the pandemic," Curry said.
The Maker Society can make these face shields at their Garden Grove print shop for $5 and are charging $10, which means that for every one mask sold, one will be donated.
Image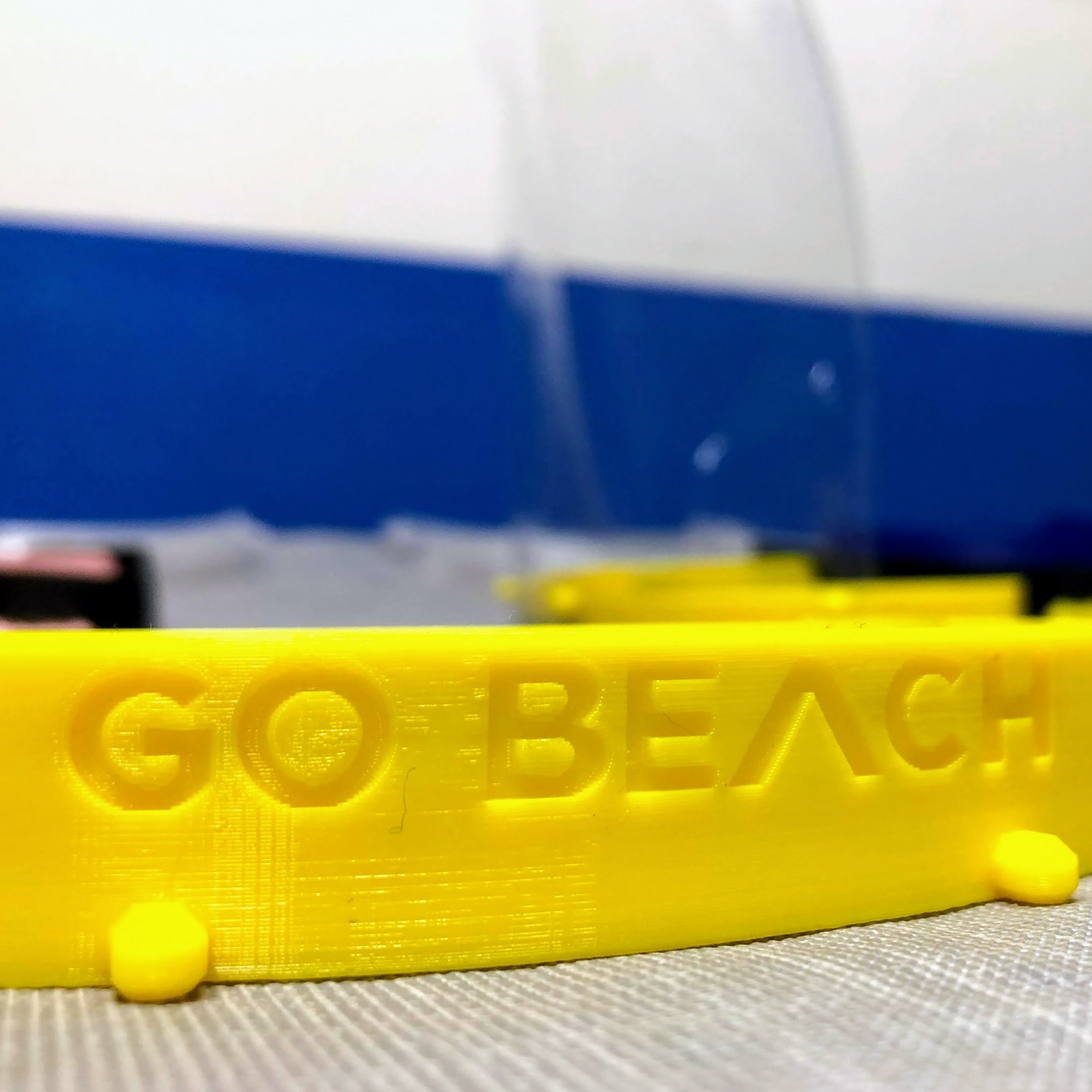 "We currently are able to produce about 60 of these shields a day, but have been looking for additional funding and resources that would allow us to roughly double the rate of production on them," Curry said.
The Maker Society has upped its gofundme goal to $5,000, which would be spent on purchasing additional materials. The team is funding the manufacturing of more printers.
Curry said with increased resources and development, "we could produce over 800 of these shields per week and distribute to them to facilities in need."
"These are CSULB students at their finest, not just when everything goes right and the accolades come in, but also when emergencies arise," said Daniel Whisler, assistant engineering professor. "Our students come together, realize what they have and are capable of, and do their part to make a difference."