Doctorate student Dale Lendrum recognized with CSU Trustees Award
Published September 19, 2019
By
Janis Carr
Distinctive
Dale Lendrum was sitting in a drug rehabilitation program class when he began to ponder the idea of furthering his education. If he could maybe, just maybe, turn around his life, he might make something of himself.
That was 11 years ago. This week, Lendrum, a former drug addict and criminal turned Ed.D candidate, was honored with the CSU Trustees Award. The honoree from Cal State Long Beach is one of 23 students across the CSU system who demonstrated superior academic performance, personal accomplishments, community service and financial need while pursing his degrees.
Lendrum said the award is not just about being an outstanding student, but about being an outstanding human being. A quality human being.
Image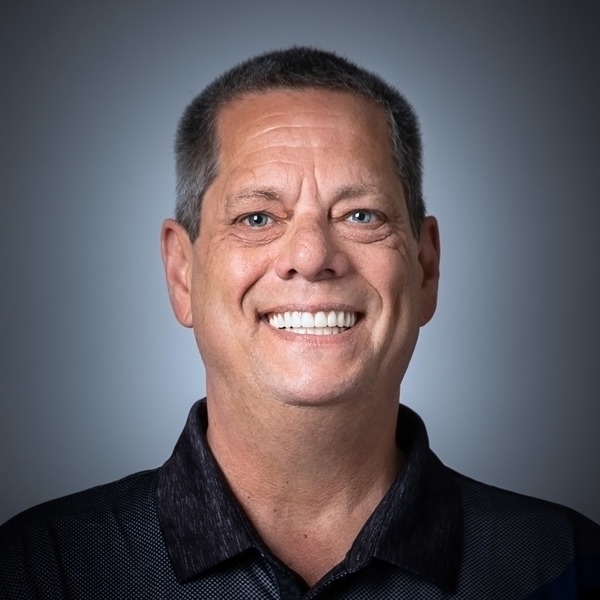 "I feel I'm coming off the quality inspection line with a sticker that says 'PASSED' now," he said. "It's kind of like a redemption, if you will. I'm very proud of it."
Lendrum's redemption started that day in the Orange County jail, where he had been sent back after violating his parole. He couldn't seem to stay clean, and his parole officer suggested he try taking the educational classes.
"Lo and behold, it worked because I haven't gone back," said Lendrum, who has been jailed more than two dozen times, imprisoned six and holds two strikes.
Lendrum's past is much a part of his present and future.
While in those in-custody classes, Lendrum began to believe education was his get-out-of-jail card. He applied to local community colleges, and Goldenwest College eventually responded to the inmate's letter with an offer of financial aid. He turned that welcomed gesture into an educational path that eventually landed him at Cal State Long Beach.
After graduating from Golden West with honors, Lendrum enrolled at Cal State Long Beach and earned his B.A. in Interpersonal Communications. He went on to get his master's and teach Communication Studies. The 56-year-old student currently is in the midst of pursing an Ed.D in Educational Leadership.
Lendrum said after teaching, he wants to continue pushing for college-level educational programs for inmates. He said the CSU is working to develop degree content and degree programs for all the state's prisons.
"This is none of my work per se, but formerly incarcerated students, such as myself, are pushing the narrative, framing the narrative for this to happen," he said.
Lendrum is humbled to be recognized not only for his hard work and ability to turn around his life, but his commitment to the campus and community.
"The award has the potential to inspire a lot of people, and I think that is where the deepest meaning comes for me," Lendrum said. "If people can point and say, 'See, it's possible, you can do it. You're not too old. You haven't been in the system too long. You haven't been addicted too long.'
"This shows them that it's possible, if you start putting one foot in front of the other allow yourself to be vulnerable and allow others to be a blessing in your life. The hope that it inspires other people to keep going, take a shot at life."
Having experienced the transformative power of higher education in his own life, Lendrum has dedicated himself to furthering the cause for all currently and formerly incarcerated students.
He continues to work with Likewise College, which provides A.A. Degree programs to qualified inmates within the Arkansas Department of Correction. Likewise College is the first college in the nation to offer a liberal arts degree designed specifically to reduce recidivism.
Read more on Dale Lendrum's journey from behind bars to university standout in our Beach magazine story (scroll down.)
Related Articles
This is a carousel with auto-rotating slides. Activate any of the buttons to disable rotation. Use Next and Previous buttons to navigate, or jump to a slide with the slide dots.