Deborah Thien named new dean of College of Liberal Arts
Dr. Deborah Thien has been selected as the Dean of the College of Liberal Arts. She started July 1. 
Image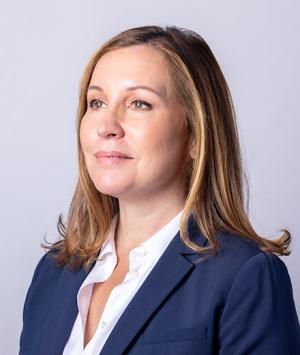 Thien has been with Cal State Long Beach's College of Liberal Arts since 2006, when she joined the Department of Geography as an assistant professor. Since 2019, she has served as associate dean of enrollment management and student success in the CLA. In this role, she has overseen the college's more than 2,000 course sections per semester schedule; she has worked closely with department chairs on enrollment and mode strategies; and she has championed innovation and equity initiatives in leadership development, graduate studies and internships.  
"I am honored to be named dean of this college filled with talented faculty, staff, and students," she said.
"The liberal arts are the heart and soul of higher education. I believe in the transformative mission of our college and the vision of a public education as a force for good. I care deeply about the success of the liberal arts as an educator, administrator, and as a parent." 
Prior to her role as associate dean, Thien was chair of the Department of Human Development from 2017-2019, and interim director of the University Honors Program from 2015-2019. 
Thien obtained her Ph.D. in human geography from the University of Edinburgh, United Kingdom; her Master of Arts degree in gender studies from the University of Northern British Columbia; and a Bachelor of Arts degree in English and women's studies from the University of Victoria in British Columbia, Canada. 
Her research interests have included feminist geography; emotion, health and well-being; rural, remote and northern places; gender; the philosophies and politics of emotion; and feminist and cultural theory. 
"I am ready for the important work that lies ahead," she said. "I am committed to inclusive, collegial, and collaborative practices; to thinking critically and acting ethically and transparently; and to being resilient and compassionate. I am also committed to advancing the college in thoughtful and creative ways that promote the liberal arts, instructional excellence, research and creative activity engagement, equity, and social justice."