Alumni Support Keeps Geology Students in the Field
Image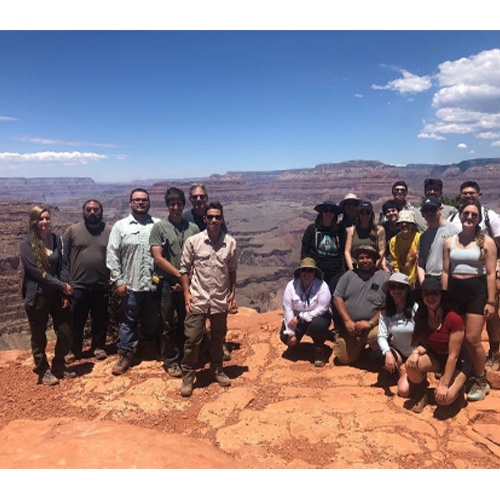 The Geological Sciences Department has been swamped with requests from students all across the state to join their Geology Summer Field school which took place from June 2 to June 29, 2021. Chair Rick Behl has had to turn them down to ensure our own students would be able to have a slot.
"CSU Long Beach was one of only a few universities in California or the nation who managed to run their Spring and Summer Field Geology programs during the pandemic," Behl said, "And yet, real field training, not virtual, is required by the California State Board to be eligible for professional licensing, that is key to our students' success. We feel for students at the other programs."
The course, GEOL 450: Summer Field Geology, his a hallmark of the CSULB Geology program. A culmination of several courses expressly focused on developing field skills, the course is a 4-week long research intensive where students and instructors travel across California, Arizona, Nevada, and Utah mapping and documenting in some of the region's most beautiful mountains and landscapes.
Image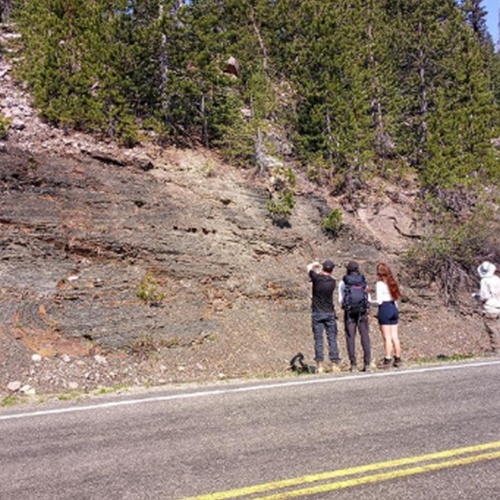 Image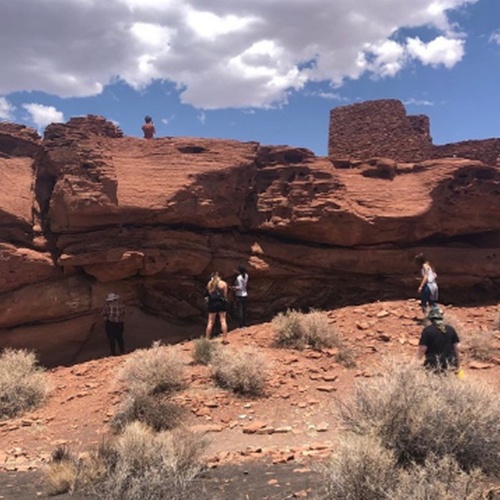 In addition to tuition, students pay an additional course fee to cover the cost of travel, lodging, and meals. What they get from the experience, however, is far more valuable. The hands-on experience provides students not only with a thorough understanding of geological fundamentals, but also strong personal relationships with instructors and fellow students that last throughout their careers.
With precautions put in place due to the COVID-19 pandemic, the Summer Field capstone has become a lot more expensive than previous years. "With vehicle capacity rules during the pandemic, we are only allowed to have 4 people in a 12-passenger van and 3 in an 8-passenger SUV. Our 19 students, instructors and cook will require 7 large vehicles," Behl said.
Image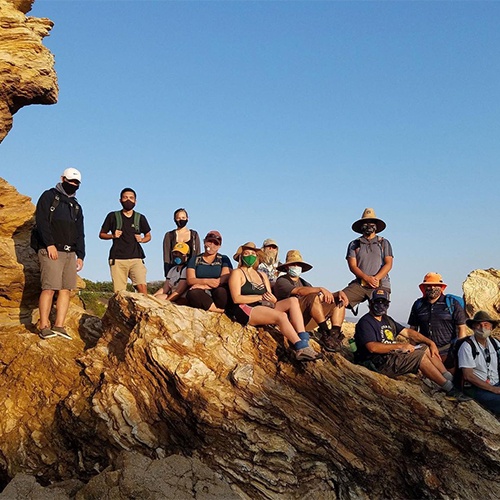 Last year, although only temporarily postponed, the COVID-19-related restrictions almost caused the Summer Field capstone to be canceled entirely. Thankfully, through a crowd-funding effort, dozens of Geology alumni contributed to save the capstone experience. When they got word that the Summer Field capstone was at-risk, 78 supporters together raised over $16,000 to ensure that cost would not prevent the department from providing this essential training.
In the online campaign one supporter commented, "We are happy to support CSULB Geology! We both know how important Summer Field is to a graduating senior. I know from experience that consulting firms prefer hiring graduates who completed the course. It's also so much more fun traveling as a geologist. You see everything so differently. Everything is interesting. Everything is exciting. Thanks for reaching out to us. It's awesome to see how our alumni network bands together to help out the next generation."
Since then, many of them continue their support to help offset the higher than usual cost for students. For Chair Behl, the support from former students has been exceptional. "The Department is incredibly grateful for the emotional and financial support of our alumni and friends and the administrative support from the College Dean's Office and the university that made it possible. Operating field training with innumerable, constantly evolving COVID-related safety policies has been very difficult and expensive, but it was made possible by the outpouring of alumni support through the last year. The staff and students are very, very appreciative."
If you would like to provide support for our geology students, please use the Make a Gift button below: