The Beach Culinary and Wine Excellence Series
This educational and exclusive event will take place each semester and feature a prominent winery or wine region. An elevated food and wine pairing menu will be created by students in the Hospitality Management Program in collaboration with Zen Garden Events for guests to enjoy. Learn more about how wine and food can heighten your senses and increase your understanding of flavor profiles while the Earl Burns Miller Japanese Garden provides a serene backdrop for this experience. 
Fall 2023 
Wine and Culinary Event Featuring The Prisoner Wine Company Unshackled Wines.
 - 
Event Details: Come and be a part of our special Wine and Culinary Gathering at the enchanting Earl Burns Miller Japanese Garden! This event is entirely organized and managed by students enrolled in the Hospitality Management Program. You're invited to embark on a garden tour, indulge in a delightful wine reception featuring delectable small bites, savor the tunes of live music, and enhance your wine knowledge through an engaging wine tasting class. Your presence will make this student-led affair even more memorable!
Tickets $150 per person. Click here to purchase your tickets.
*Tickets available to guests 21 years old and up. 
Can't attend but still want to support? Donate here.
Lead Presenter:
Image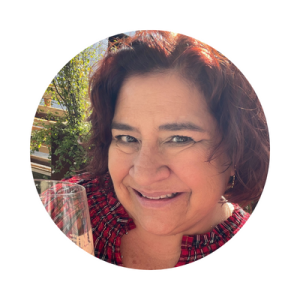 Anna Ortiz
Dr. Anna Ortiz is a Certified Sommelier and owner of My Wine Advisor. She has over 30 years of professional wine experience from retail sales and promotion, wine travel, restaurant/bar consulting, to teaching wine classes on almost any topic. On the side she serves as the Dean of the College of Education at CSULB.
Featured Wines:
2021 Unshackled Cabernet Sauvignon
This wine is youthful and fresh with aromas of blackberry, blackcurrants, and a hint of olive tapenade. The palate is filled with more dark stone notes, subtle clove, and dried herbs with soft but structured tannins.
2021 Unshackled Red Blend
A purity of fruit is evident, featuring aromas of raspberry, blueberry, and crushed violets. Flavors of spiced dried cherries, florals, and a hint of white pepper translate to a balanced wine that's uplifting, supported with a generous mouthfeel.
2021 Unshackled Pinot Noir
Bold, bright wine with dense aromas of rhubarb, cherries, and herbs. On the palate, dried cranberry and cherry are balanced with notes of black spice and vanilla.
2021 Unshackled Chardonnay
On the nose, notes of sweet cream, juicy white peach, green apple, and a hint of minerality are accented by brown spice and vanilla. The mouthfeel is round and smooth but balanced by bright acidity with hints of stone fruit and honey make for an elegant and perfectly ripened chardonnay from the Central Coast.
2021 Unshackled Sauvignon Blanc
Gooseberry, lychee, white flowers on the nose. Crisp acidity, with soft but rich mouthfeel, ripe pineapple, crisp pear, gooseberry finish. Albariño, Malvasia Bianca and Chardonnay blended in.
2018 Unshackled Sparkling Rose 
A brut-style California wine featuring fresh, fruit-forward aromas tempered by a touch of minerality and offering lively, bright flavors of apricot and yellow peach.