Jazz phenom Samara Joy headlines Carpenter Performing Arts Center's 2023-24 season
When executive director Megan Kline Crockett booked Samara Joy nearly a year ago at the Carpenter Performing Arts Center, primarily jazz fans and TikTok enthusiasts knew who Joy was.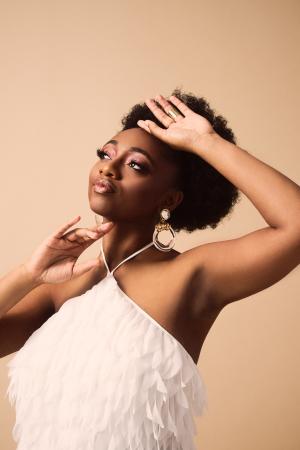 Now, practically everybody knows her name. 
The 23-year-old jazz chanteuse recently won Best New Artist and Best Jazz Vocal Album at the 2023 Grammy Awards. She's been selling out venues ever since. 
She'll be appearing at Cal State Long Beach's Carpenter Performing Arts Center on Sept. 23, kicking off the 2023-24 season, which looks like it's going to be one of the center's best to date. 
"I'm always looking and listening, and if it's something that I like, I'll … make sure I get them on the calendar," Kline Crockett said. "She's one I'm really proud that we have. I think she's going to be fantastic for Long Beach, for the community, for the campus to have her here. I think it's good all the way around."  
Kline Crockett and others at the Carpenter Center have definitely established a strategy of putting their 1,050-seat performing arts venue on the map. By booking high-profile, accomplished and emerging artists, they're elevating the profile of the Carpenter Center, and in turn, the reputation of CSULB as a presenter of the performing arts in Long Beach and the Southern California area. 
In addition to Joy, the newly announced 2023-24 season will include the Grammy-winning Branford Marsalis Quartet, comedian Amy Sedaris, comedian Paula Poundstone, actor Henry Winkler and Storm Large, a singer who may be best known for her work with Pink Martini.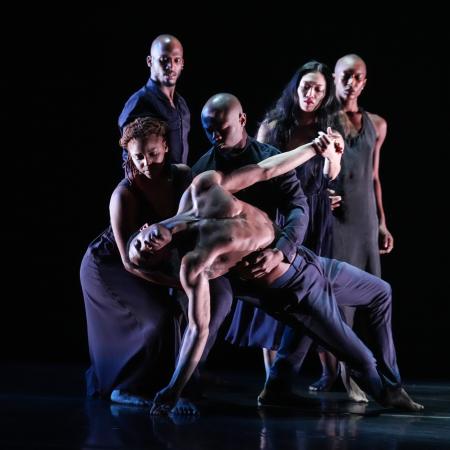 A new performance by contemporary dance company A.I.M by Kyle Abraham is scheduled for Saturday, Sept. 30. Abraham is a MacArthur Fellow who has won numerous awards and commissions, and serves as an endowed dance professor at USC. 
"He's one of the most important, influential choreographers today," Kline Crockett said. "We are the Southern California home for him this season …. He changed what dance was for me, personally. His work is so beautiful and so powerful, and so moving. Everyone that sees his company leaves so moved and changed."  
Other upcoming acts include: the all-men Les Ballets Trockadero de Montel Carlo; Ballet Folklórico de Los Ángeles and Mariachi Garibaldi de Jaime Cuéllar, performing songs by the late singers Selena and Jenni Rivera; the Julia Keefe Quartet, honoring Indigenous contributions to jazz; and "Trailblazing Women of Country – A Tribute to Patsy, Loretta and Dolly," featuring Miko Marks, a Black country singer, and Kristina Train, a singer from the American South.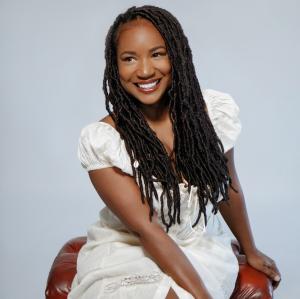 "I think that (the new season) establishes us even more as an important cultural arts center for Long Beach and the greater Long Beach area," said Kline Crockett, who has been executive director at the Carpenter Center for seven years. "We're becoming more and more well known for the quality of artists we're bringing here, giving our area an opportunity to see them for an affordable ticket. It's important to me, to keep the tickets affordable." 
While much has been said about diversity, equity and inclusion, the Carpenter Center is putting those ideals into action. African American performers in the 2023-24 season will include Joy, Marsalis, Marks, members of A.I.M by Kyle Abraham, plus the choreographer/dancer himself, and Allan Harris, a vocalist and guitarist who will lead "A Nat King Cole Christmas" Dec. 13-14.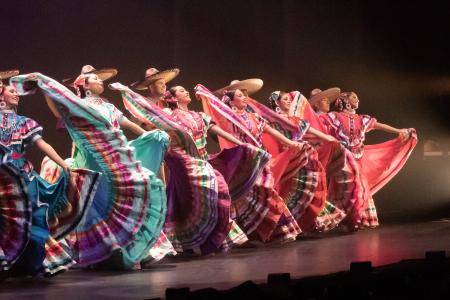 The Peking Acrobats (Jan. 27, 2024) are a Chinese acrobatic and musical troupe. Representing Latino culture are Charo (March 9), Ballet Folklorico de Los Ángeles and Mariachi Garibaldi de Jaime Cuéllar (March 23) and Lucie Arnaz (May 8-9).  
Julia Keefe is from the Nez Perce tribe, and is inspired by Mildred Bailey, another Native American jazz singer from the Coeur d'Alene tribe. 
"There's definitely a lot of inclusivity in the programming," Kline Crockett said. "We're raising the profile of the Carpenter Center and thereby, the university. It elevates the campus to have these kind of performances here."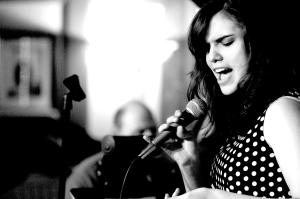 The Carpenter Center will continue its Arts for Life program in 2023-24, reaching out to local, Title 1 schools and bringing children from low-income neighborhoods to enjoy a free performance on campus. Arts for Life also offers free performances for the local Long Beach community and brings artists to campus for hands-on master classes with students and faculty.  
Kline Crockett says there are reasons for programming the season the way she has. 
"Because of the climate in our country right now, the divisive climate, it's more important than ever to have the kind of performances that we're bringing here, and to support the artists that are making this work and bring in audiences to experience this work. It only brings people together. That's my mission is really to support these artists, and to bring them to our community."  
Tickets are now on sale. Visit carpenterarts.org for tickets and additional information.