Fall 2023 Opening Reception
You're cordially invited to our OPENING RECEPTION for the Museum's fall exhibitions
RSVPs are encouraged | Event Flyer | Download and share drag performances social feature
Image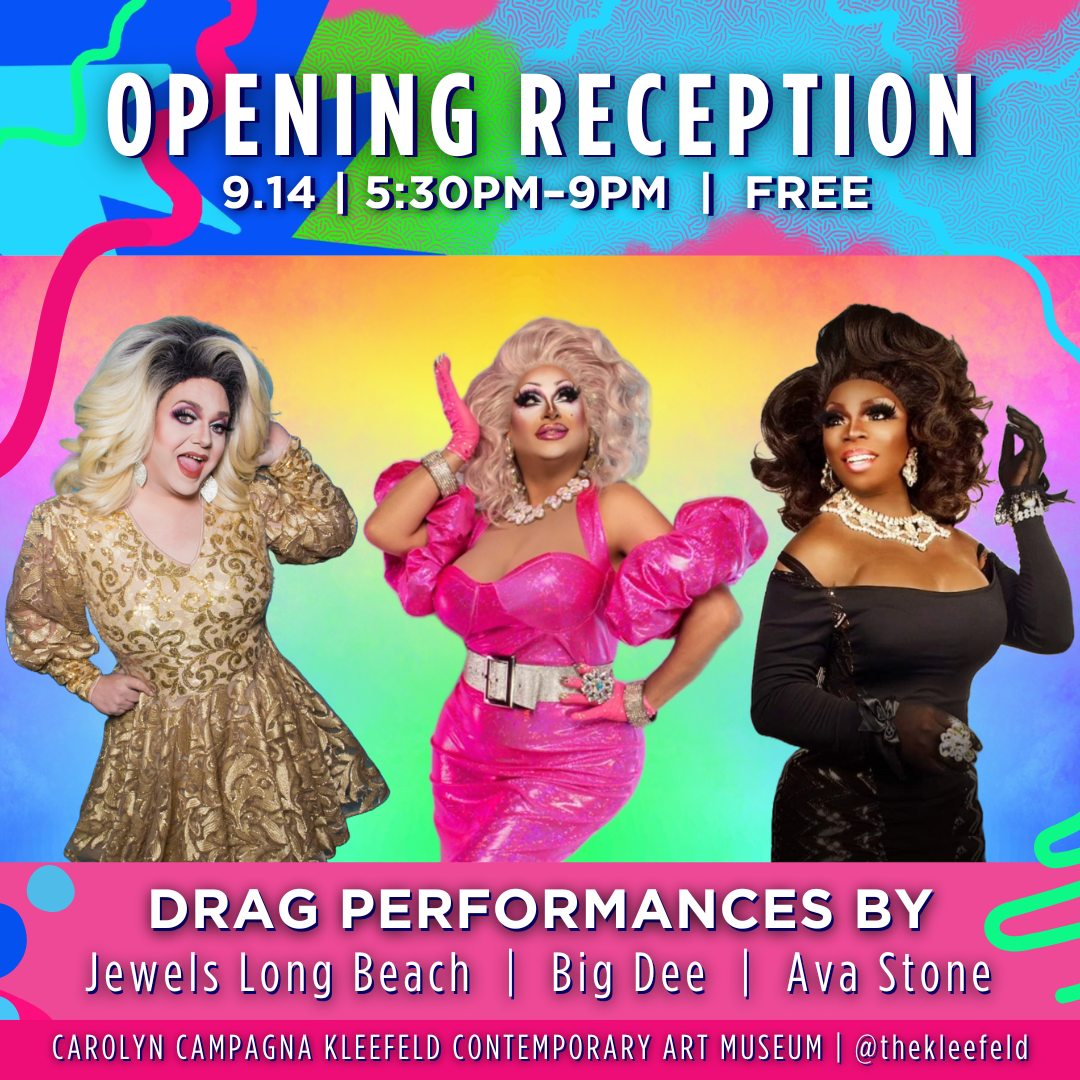 Join us in celebrating Drag Show, supporting solo exhibitions, and a group show curated by Paige Wery of Tierra del Sol Foundation. All our new exhibitions focus on inclusion and building community! The opening is FREE, and we welcome everyone. 
Mark your calendar, RSVP today, and share event information with your network! Come out to the Museum and mingle with friends new and old, dance on our Patron's Plaza, and enjoy complimentary snacks and a cash bar.
ENTERTAINMENT & ACTIVITIES
Don't miss drag performances by Jewels Long Beach, Big Dee, and Ava Stone; CSULB student DJs; and accessible collage art activities inspired by the art of Pau S. Pescador. Hula hoops and lawn games offer fun for all ages. 
ARTISTS
Drag Show artists include Nan Goldin, Mark Morrisroe, Jack Pierson, Tom Rubnitz, Linda Simpson, Tabboo!, and David Yarritu. Solo exhibition artists include Pau S. Pescador, Nery Gabriel Lemus, and Félix González-Torres. Our Community Gallery exhibition, Tierra del Sol: Empowering people with developmental disabilities through careers in the arts features artists Aura Herrera, Ericka Lopez, John Maull, Kyle Johnson, Tonmoy Khan, Trina Kirkman. The Prints and Drawings Room features works by Andy Warhol and Arthur Tress. 
DIRECTIONS, PARKING, WAYFINDING
Please note that campus parking is fee-based. We encourage carpooling to reduce costs and the use of the campus map to help visitors with wayfinding. More resources are available on the Museum's Visit page.