Mentors
Innovation Challenge Mentors
Student teams in the Innovation Challenge are assigned a mentor to:
Help them prepare their business plan for the competition

Timeline is September through April

Business plans due at the beginning of March

A checklist guides students and mentors through the process

Communication can occur remotely or in person

The mentor is required to review the business plan and sign off on

The 

business plan checklist(PDF)

, is a summary of topics to assist their teams

Three scenarios possible after team submits business plan: have an opportunity to revise their plan for the next round.

Do not make the semi-finalists round

If selected as a semi-finalists, get feedback from the judges and revise their plan for the next round

If selected as a finalist have another opportunity to revise based on the input from that second set of judges.

The role of the mentor is to be a resource for the team and keep them on track for the deadlines.

The teams are supported through:

Apostle Incubator

Input from the mentor.
If you are interested in becoming a mentor, email us at innovate@csulb.edu.
Dan Abir
Director of Marketing and Sales, M4 Engineering
Marketing/Sales Executive experienced in CAD/CAM/CAE/PLM software with 19 years' experience selling to Manufacturing firms in Aerospace, Defense, Renewable Energy and other industries.
Image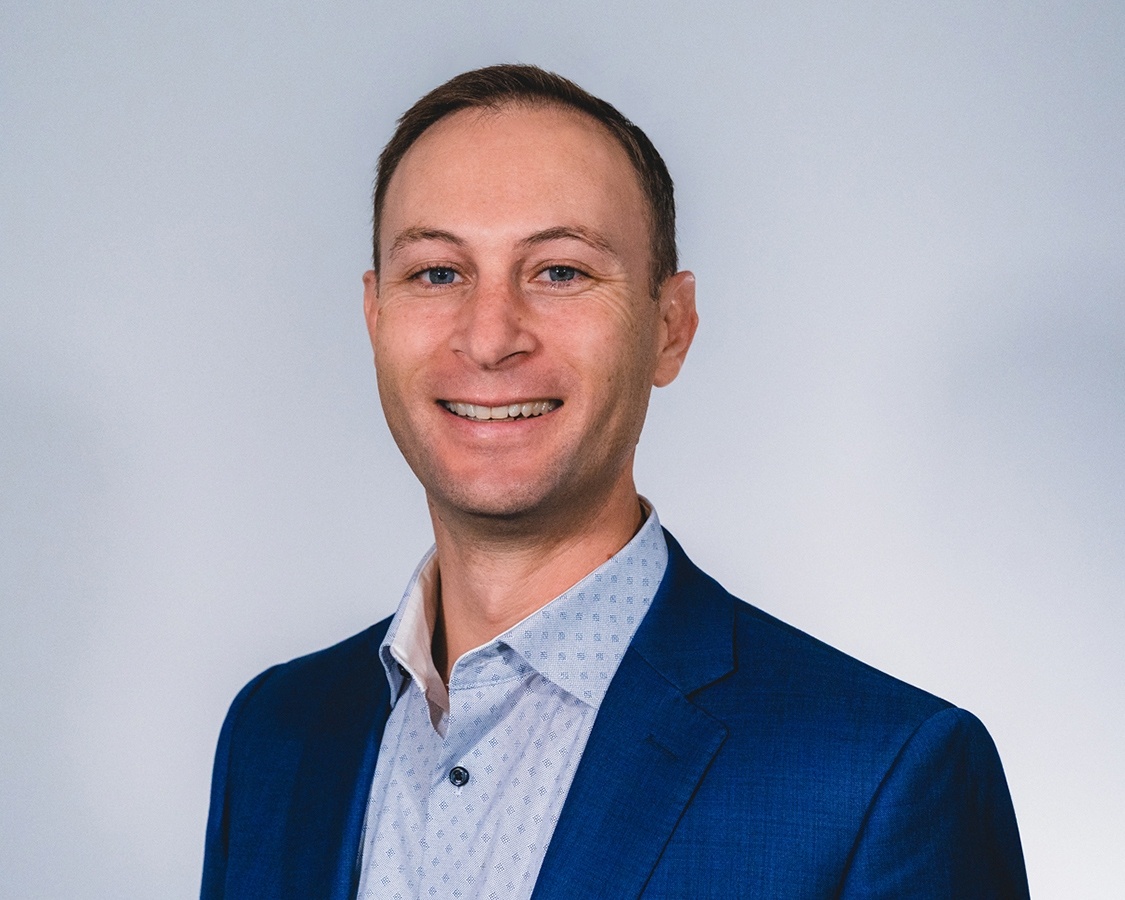 Gregory Alexander, PE
Senior Project Manager, P2S Inc.
Greg is a registered civil engineer and project manager with 20 years of analytical and regulatory experience in the public and private sectors. Many of his efforts are focused on the goods movement and power generation industries. He helps clients overcome regulatory issues and technical barriers to successfully reduce air emissions and operating costs, while eliminating inefficiencies. Greg is also deeply involved in emission reduction and electrification strategies for ocean going vessels, cargo handling equipment and on-road trucks. Greg is a board member of the Harbor Association of Industry and Commerce (HAIC) and active in the American Association Port Authority (AAPA) Environmental/Energy committee. His expansive port experience at the Ports of Los Angeles, Long Beach, Hueneme, Houston and others spans from environmental planning, alternative fuel vehicles, and incentives programs to CEQA and NEPA issues, permitting, and regulatory compliance.
Sima Alikani
Management Consultant
Ms. Sima Alikani is a Management Consultant with over 20 years of consulting experience, leading global initiatives with a focus on technology and business strategy, strategic operations analysis and optimization, business process design and reengineering, supply chain management, and enterprise information systems.  With extensive project and program management experience, Ms. Alikani has assisted numerous start-up to Fortune 500 companies, non-profit and public organizations for improved business performance by effective strategic planning processes, increasing operational efficiencies, and achieving excellence in enterprise management systems. Throughout her career, Ms. Alikani has held Engineering, Production and Operations Management positions in the industry, as well as Sr. Management positions in global consultancy firms.
Ms. Alikani holds a B.S. degree in Chemical Engineering from the University of California, Berkeley, and an M.B.A. degree from San Francisco State University with a focus on Operations Management and Information Systems.  She has also conducted post-MBA studies in Business Law.
Image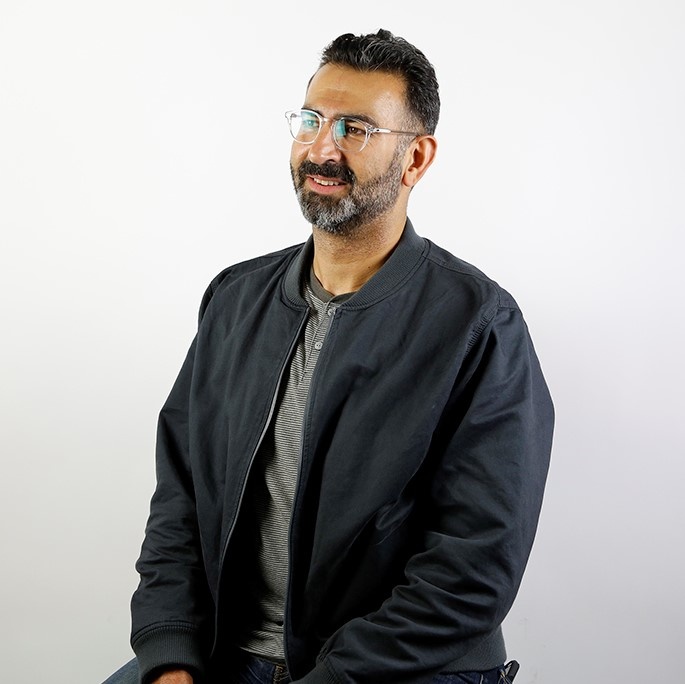 Sam Anvari
Assistant Professor, School of the Arts, CSULB
Sam is a graphic designer and information architect with 18 years of direct hands-on experience in graphic and mobile/web design practice. Sam has MFA in Graphic Design from OTIS College of Art and Design where he worked on his research project under the supervision of Dr. Erik Spiekermann and Stuart Bailey. He also holds a bachelor of science in Bio-Medical Engineering (Bio-Electronics). Crossing over to Graphic Design with Mathematics and Engineering background has given Sam the ability to look at communication challenges from a unique perspective. Sam views graphic design as a multidisciplinary practice between "Art" and "System Engineering" plus "Linguistics" to establish a clear and universally understandable dialogue. Sam is an Assistant professor in the School of Arts at CSULB and his field of expertise is in User Experience and User Interface Design (UX/UI)for mobile and digital interaction design.
Image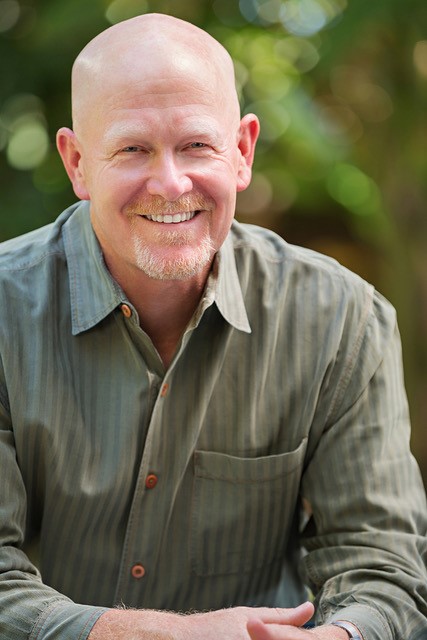 Tom Bowman
Founder, Bowman Design Group
Tom Bowman is Founder of Bowman Design Group and Founder and CEO of Bowman Change Inc., a consultancy that works on science-driven public engagement and sustainable business strategy. Tom has been a small business owner for 25 years. His company received a Cool California Small Business of the Year Award in 2009 and Tom was inducted into International Green Industry Hall of Fame in 2016. Author of The Green Edge, Tom chairs the exhibition industry's sustainability committee and is President-elect of Sustainable Business Long Beach. He has advised government agencies including NASA, NOAA, the National Science Foundation and the White House Council on Environmental Quality on public outreach.
Image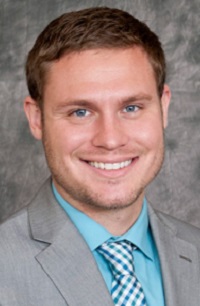 Brian Budzinski
Structures Engineering Manager, Boeing
Brian Budzinski received a B.S. degree in Aerospace Engineering and a private pilot license from Purdue University. He received his Masters of Business Administration from California State University Long Beach. Upon graduation from Purdue, Brian served as a flight test engineer for Flight Test Associates in Mojave, California performing flight test, design, and aerodynamic analysis. In 2012, Brian joined the Boeing Company, serving as a design engineer on the 737MAX propulsion team and a product review engineer, providing aircraft repairs to global customers. He is currently a structures engineering manager of the 737NG wing and empennage responsive team.
Image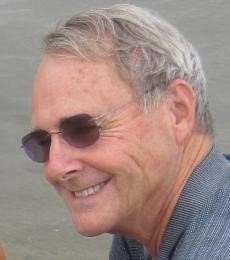 J. Douglas Cline
CEO, Int'l Aviation Electronic Companies - Retired
Doug Cline has spent most of his working career as CEO of multiple international aviation electronic companies, developing and marketing complex electronic software and hardware systems.  Across this span of time, he has overseen a diversity of business stages and organizational sizes, ranging from bootstrap startups through multi-hundred million turnarounds.  With an engineering degree from UCLA and MBA from UCI, combined with some forty years of OJT, he brings an experienced technical/managerial perspective to any forum.
Image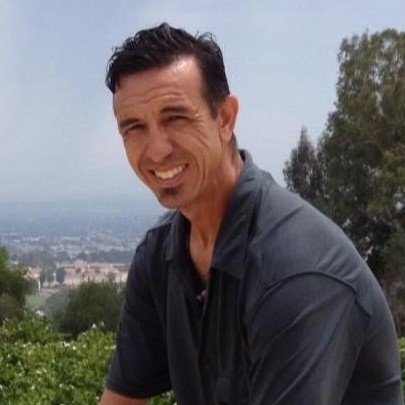 Jim Cooper
CTO, Braid Theory
Jim has 15 years experience in commercialization and concentrates on bringing to market early-stage and emerging-tech startups in various market segments. He specializes in customer and market validation, competitive analysis, business modeling, and go-to-market strategy with a rigorous and methodical approach to project and evidence-based entrepreneurship. Educated in Australia and the U.S., he has a background in economics and life sciences, experience in public and private sectors, and helps companies in advanced manufacturing, aerospace, agriculture, biotech, food tech, marine, and transportation. He sits on the advisory boards of eight startups.
Image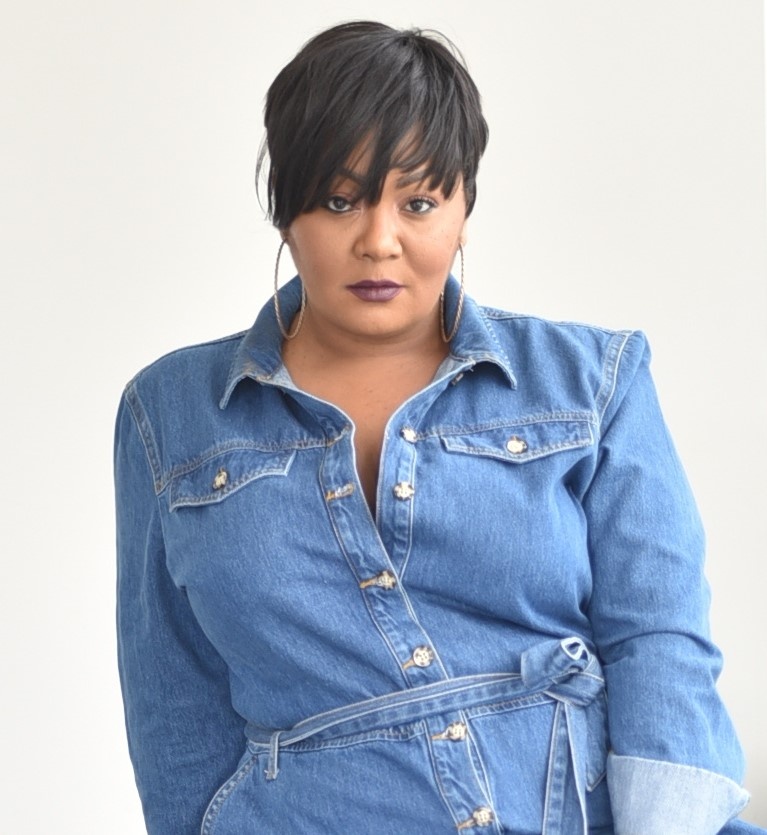 Marie Denee 
Founder, Creator, and Editor in Chief of The Curvy Fashionista
Marie Denee is the creator of the digital plus size media platform, The Curvy Fashionista.  With over 11 years of prior retail and management experience and her MBA in Marketing, Marie often is sought after for her industry knowledge, marketing expertise, and the ins and outs of plus size fashion. As an industry veteran, she has received many honors, including The Root 100's List of the Most Influential African Americans, The Network Journal's Top 40 under 40, and BET's #Future40 award. 
Image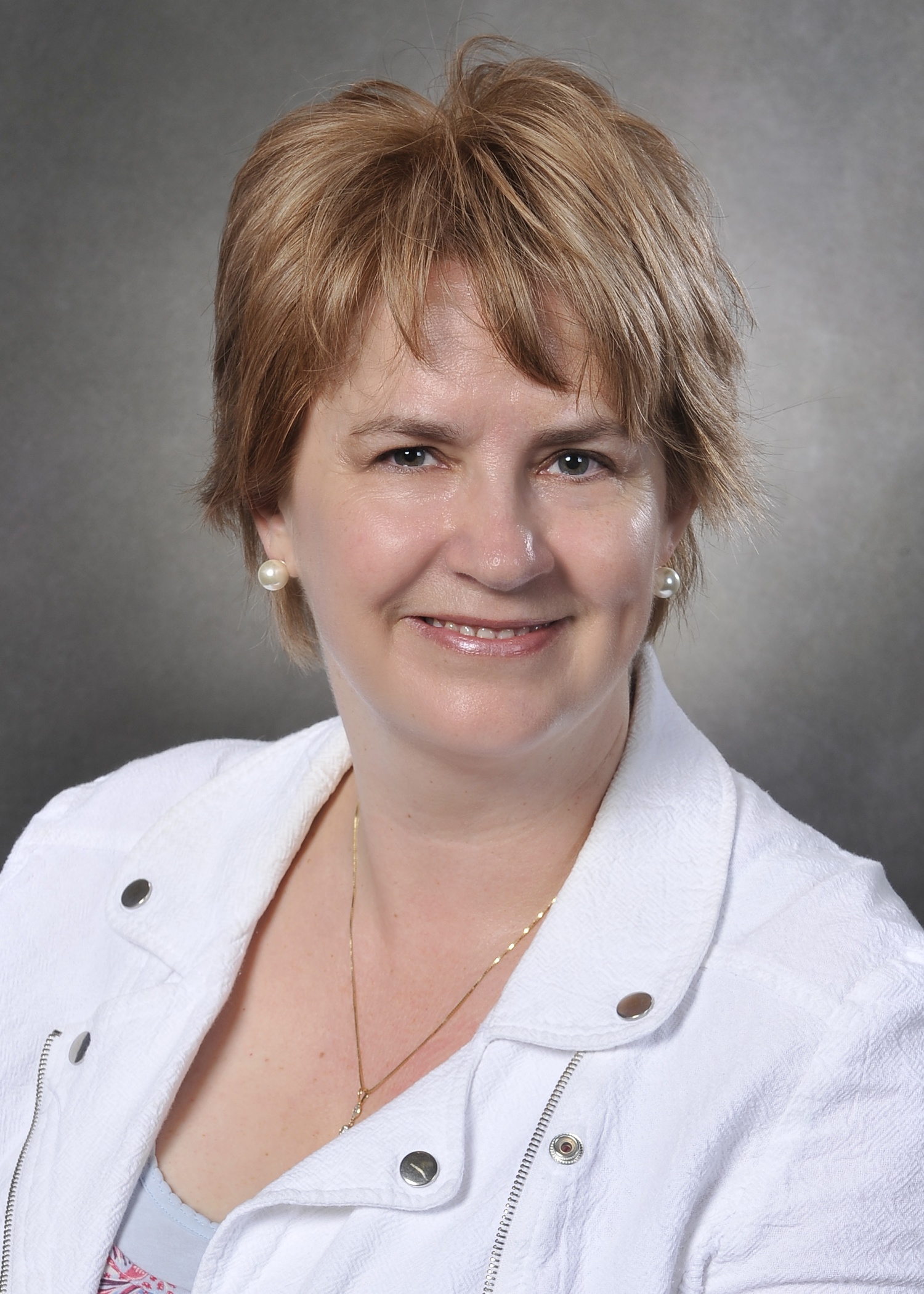 Christina Dolkiewicz
Proposal Management, The Boeing Company
Christina Dolkiewicz has broad business interests. She has held various positions in aeronautics, pharmaceuticals and specialty chemicals ranging from industrial engineering, analytics, contract execution, change management, supplier management, finance, project management, public relations, proposal management, business operations, & professor. Her university endeavors include teaching production control and business operations and supply chain management at CSULB and Seattle University respectfully. Internationally, she led a business simulation immersion program for Polish college students and was chair at the 2018 Academy of World Business Marketing and Management Development Conference for organizational behavior, innovation, management and communications in Athens, Greece. Her primary research interest is innovation capability. Currently, she is pleased to act as a program / proposal manager for the Boeing Airplane Company in their services division.
Farrah Farhang
Principal Consultant, Consultant G2O
Consulted as IT Project Manager, Program Manager, Sr. Business Analyst, and Sr. Financial Analyst.
My strength is bringing together the two world of IT and Finance. I translate IT processes to user-friendly language, and act as a liaison to resolve business issues, and support clients through communication and collaboration. A professional experienced in areas of Finance, Accounting, Budgeting, Training, ERP and Conversions. I have managed all phases of Project lifecycles; assessing and documenting business needs, developing and refining processes/process flowcharts, reporting project status, and delivering project results on time and within allocated budget. I have leveraged my business consulting experience across numerous industries such as utilities, government, consulting, telecommunications, auditing, pharmaceutical, electronics, manufacturing, aerospace, banking, and healthcare.
Image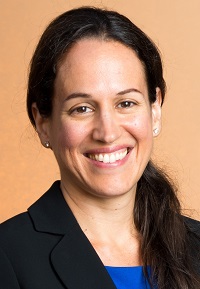 Laura Gonzalez
Finance Associate Professor, CSULB
I am an Associate Professor of Finance with over 10 years of experience teaching finance courses at the graduate and undergraduate level. I was elected to the Board of Southwestern Finance Association, have served in over 10 Best Paper Award committees for the Financial Management Association and Eastern Finance Association, for 2 years as Associate Editor in a peer-reviewed journal of finance and accounting, and in over 60 program committees for academic conferences in US, Europe and Asia. I have 16 publications, 9 in refereed academic journals including a Journal of Financial Economics. My research has been presented at the Federal Reserve Board in Washington D.C., Federal Reserve of New York, Federal Reserve of Chicago, Federal Deposit Insurance Corporation (FDIC) and Financial Management Association among other regional, national and international institutions and conferences in Europe, Asia and the Americas.Reviewer experience includes assisting Columbia Business Publishing and Harvard Business with cases, beside 8 academic journals including Journal of Banking and Finance, Journal of International Money and Finance, The Financial Review, Journal of Financial Intermediation, and Journal of International Financial Markets, Institutions and Money. Finance practitioner experience includes 4 years as consultant for Prolider on Spanish multinationals, 3 years as import entrepreneur with partners in China, India and Canada, as well as 6 months as finance intern at the S. Illinois University Foundation - university where I earned two masters with full tuition waiver graduate assistantships. Electrical engineer experience includes a 2 year Research & Development collaboration with Telefonica SA, the leading communication operator in the Spanish and Portuguese-speaking markets. Media experience includes Thomson Reuters, Wall Street Journal, CNN, New York Times, Fortune CNN Money, Los Angeles Times, National Public Radio, International Business Times, TV Tokyo, IE Business News in India and CCTV in China.
Image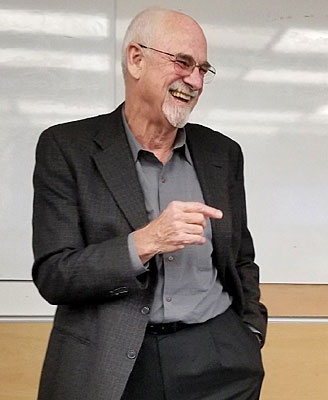 Mike Grimshaw
Executive Director, The Ei Entrepreneurial Institute, CSU Dominguez Hills
Mike Grimshaw has over 35+ years' Founder, Principal, senior-level sales, management and start-up experience in the highly competitive technology industry with industry leaders IBM, Cisco, Andrew, Nortel, and Unisys.  He has successfully launched/sold new strategic companies and won numerous awards for his contributions. Mike as an entrepreneur founded 15+ companies and was the founder and President of Pace Data and President of Israeli based RAD Network Devices.  Mike has proven success in the challenge of bringing innovative start-up companies - Equinox Networks, Cascade, Shasta Networks and Ellacoya to funding, acquisition or IPO.
Image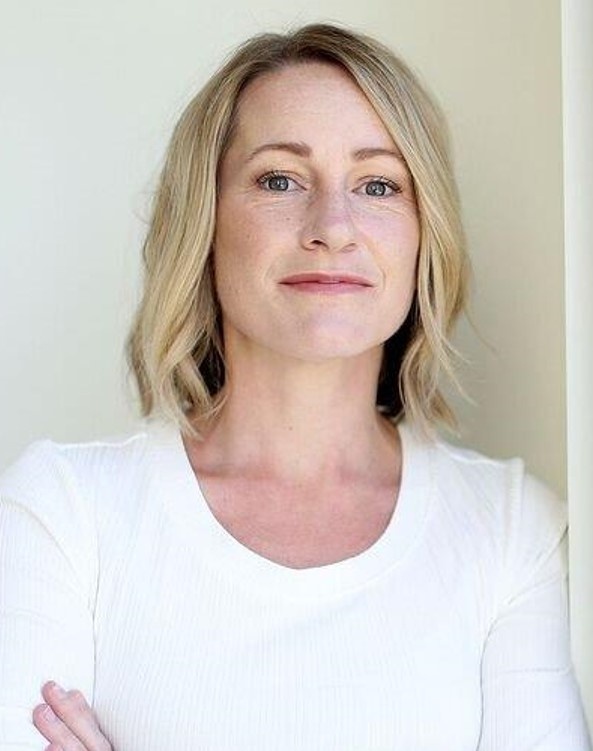 Sandra Haberny
Intellectual Property and General Litigation Attorney, Of Counsel at Quinn Emanuel
Sandy is Of Counsel in the Los Angeles office of the law firm Quinn Emanuel Urquhart & Sullivan LLP. She has an extensive litigation and counseling practice with an emphasis in intellectual property, contracts, and complex business issues, particularly in the life sciences. Sandy specializes in resolving complex business disputes and actively advises on general business litigation and pre-litigation strategy. Sandy received her M.S. and Ph.D. degrees in Molecular Pharmacology from the Sackler Institute of the New York University School of Medicine, and her law degree from the University of California, Berkeley.
Image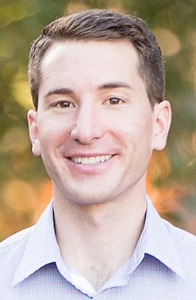 Dean Heiss
Senior Project Manager, Southern California Edison
Dean Heiss has over 12 years of experience in project management, project controls, and regulatory and corporate financial aspects of major projects and programs throughout a number of industries. He is currently a senior project manager in Operational Finance at Southern California Edison (SCE), where he has represented the company as an expert witness within evidentiary hearings, managed teams of project controls professionals, and acted as SCE project controls representative during planning, bidding, execution, and closeout of multiple major construction projects. Heiss holds a B.S. in Aeronautical Science from Embry-Riddle Aeronautical University and an MBA from CSULB.
Image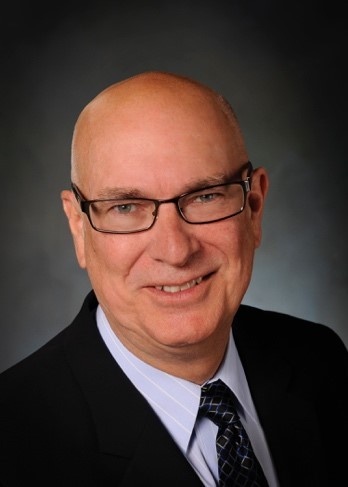 Kevin Hundt, PE
Pr Project Manager, Technical Engineering Services Companies– Retired
My expertise & knowledge is a blend of engineering & business in top global Engineering-Procurement-Construction Companies, Company Management, Technical Expert, Startups & Rebranding, that was successfully used by past CSULB Innovation Challenge teams (i.e. WaterWorks,  WhiteRabbit and RiceAge), resulting in submission of completed business plans for the competition.  As mentor, I complimented the CSULB weekly coaching sessions with LivePlan to provide additional guidance, oversight and organizational clarity in preparation of the business plan and pitch presentation.  Further, member of EFN (Entrepreneur Futures Network) and Pitch Assessment for Rice Business Plan Competition | Rice University, Houston, TX.  Additionally, I work with Teams to help them become subject matter experts with strong verbal and written communications skills that go beyond the submittal of the business plan.
My base degree is in Electrical Engineering with studies in Bio-Medical Engineering from CSULB, followed by additional studies toward an MBA from Pepperdine University and eCommerce for Professionals at Southern Methodist University.  Extensive international and joint venture business collaboration on technically complex projects.  Currently, volunteer at CSULB, EFN and the Aquarium of the Pacific.  Using LinkedIn, you can further explore my breadth and depth of knowledge that may be a match for your Team needs.
Image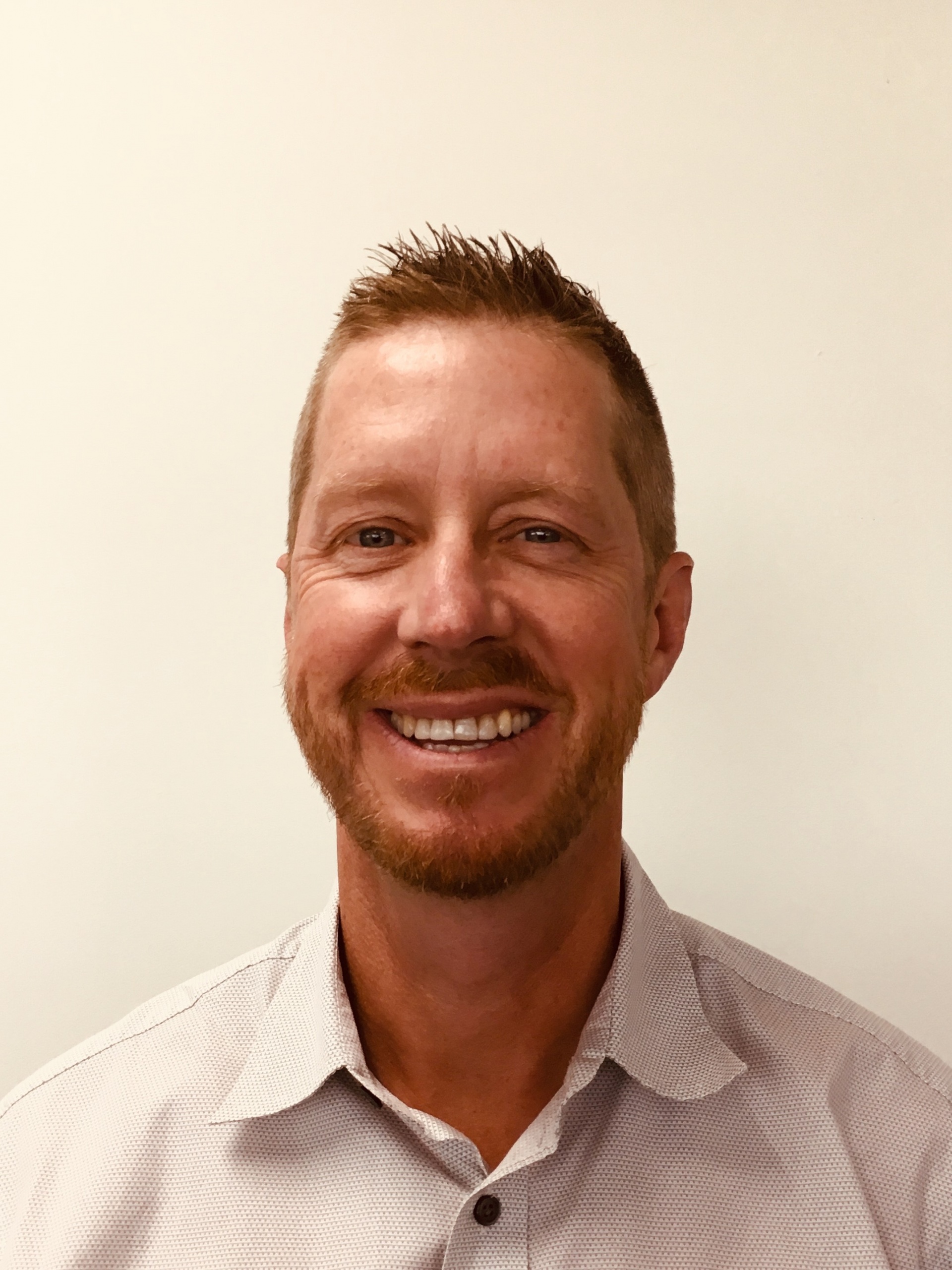 Steven Isenhour
VP and Business Manager, Elite Comfort Solutions
Steven Isenhour is a three time Innovation Challenge mentor and is honored to once again be working with its creative and talented participants. Mr. Isenhour currently serves as Vice President and Business Manager of Elite Comfort Solutions, a manufacturer of flexible urethanes and consumer products centering on e-commerce mattresses. He has over 30 years experience with urethane products. Mr. Isenhour has an extensive background in e-commerce and wholesale marketing and in his various roles, he has overseen operations in the US, Mexico and Asia.
Image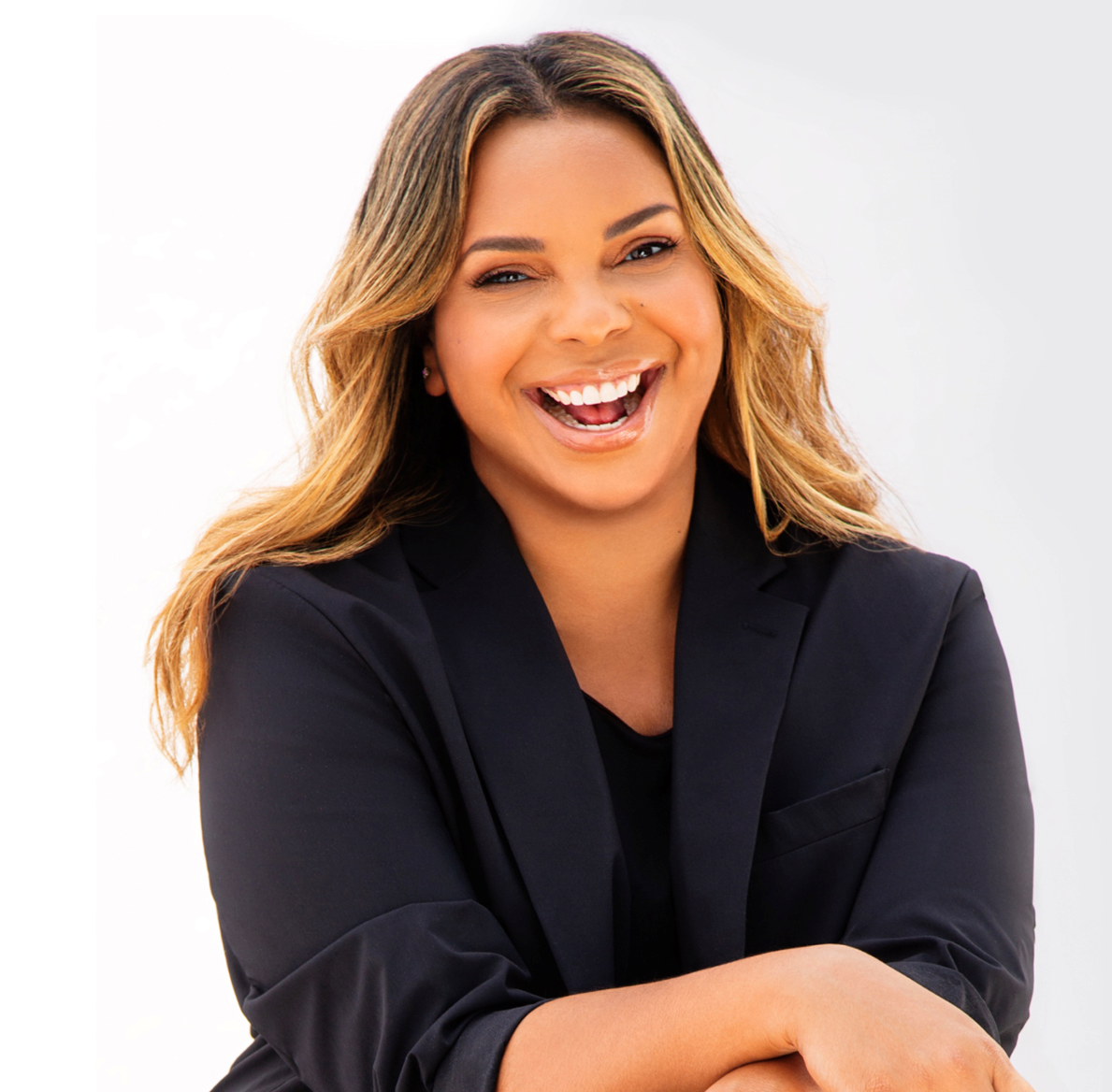 Melissa Jeffries
CEO & Co-Founder, Wingerly
Melissa Jeffries has a degree in Biomedical Engineering from Yale and created Wingerly after being tired of the lack of transparency on dating apps.  Swiping wasn't enough to give her an idea of what the person on the other side would be like in real life.  Instead of giving up hope, Jeffries decided to launch her own dating app with one special element.  Wingerly is a video dating app that allows you to browse clips of singles answering questions, so that you can hear their voice, see their body language, and get a glimpse of their personality before you talk on the phone or go on a first date!
Gary Jones
Storyteller, Writer and Director
Gary Jones is a multifaceted storyteller, writer, editor, and director. His films have been screened at film festivals across the United States; San Diego Film Festival, Miami Film Festival, Twister Alley Film Festival and the LA Comedy Fest (to name a few). After graduating with an MFA in Screenwriting and Directing from the Academy of Art University, señor Jones stumbled into the new media world where he created the award-winning series pilot Pavement. Starring Juan Riedinger, who won a 2013 Leo Award for Best Performance in a web series. By day, a teacher, molding the minds of future cinephiles on the art and craft of cutting films. By night, a podcaster, dog walker, and overall goof.
Maurice Joseph
Vice President, Logistics at Brenntag North America
Most of my experience has been in Management and Executive Leadership running medium to large organizations (range from $40 million to $400 million in revenue). I have extensive experience with building teams through organizational design using coaching techniques, talent management and career path development. I also have an extensive background in business finance including mergers & acquisitions, international financial systems, ERP integration with finance systems, capital expense management, fiscal disciplines and basic financial statement analysis. As part of my overall management experience leading various size companies, I also have experience with Sales and Marketing management. This includes CRM integration, sales processes, team design, variable compensation programs, new service product development and customer experience focused technologies. Most of my experience has been with global supply chain & logistics focused companies. Currently I'm with the largest Global Chemical Distributor (Brenntag) in a Corporate Logistics capacity focused on Logistics strategy design, technology solutions that incorporate into the supply chain, network optimization design and supply chain talent development. I support 10 operating companies under a decentralized management structure so my biggest challenge is to harmonize and center lead a strategy that integrates the companies logistics operations execution and aligns supply chain priorities.
Image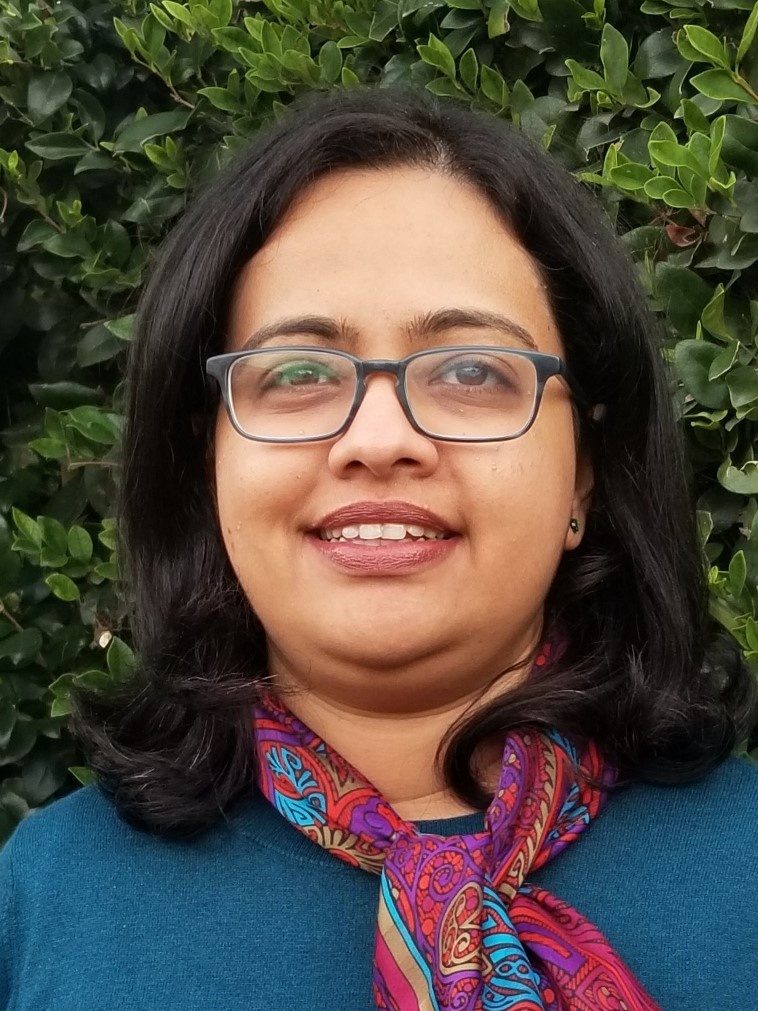 Swapna Kulkarni
Founder, Hopscotch and Doodles
Swapna specializes in User Experience Design, Information Architecture, Service Design and Learning Experience Design. Her main area of focus is web/ mobile App based products.  She provides Product Strategy consulting to start ups. Her past experience includes Electronics Engineering, Technical Training and Sourcing Consulting. She is the Founder of Hopscotch and Doodles, a Learning Experience Design company that has grown as a Lean Startup. She regularly collaborates with the LA County Library system to bring her programs to underserved communities. She has also created flagship programs to engage girls in STEM fields. Having lived on three continents, she has experience of working with a very diverse group of people and work environments. She holds a Bachelor's Degree in Electrical Engineering from Pune University in India and a Masters in Training and Development from Clemson University.
Image
Laura LeDoux
Principal, LeDoux Consulting
Laura A. LeDoux, Esq. is a professional strategic planner and trainer, who delivers empowerment through helping clients identify and overcome "blind spots." One of her favorite quotes is "What could you do if you knew you couldn't fail?" Throughout her career, she has excelled in practicing law, and in delivering excellence in real estate and higher education with proven and ongoing success. Laura brings these skills into a comprehensive Culture and Compliance Audit to ensure that businesses are reaching their next level with a great team in place and avoid costly litigation as they grow! Her passion is people and I am an expert at strategically helping people and companies see blind spots and delivering the "aha" effect to move them on to the next level. Her greatest deliverable is helping to impact businesses' bottom lines by increasing morale, retention and compliance.
Image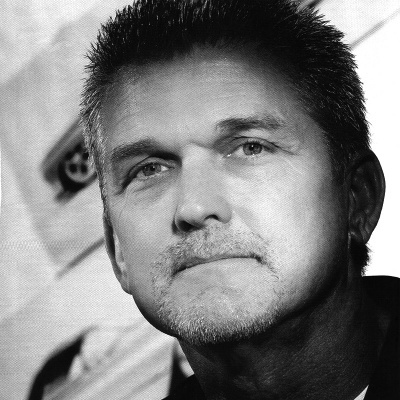 Carson Lev
CEO & President, Redphin Productions
Carson Lev is a hot rod enthusiast and graduate of CSULB's Industrial Design program and began his career in Biomedical Product Development. After 14 years he opened his own computer-based product development firm, Compression Engineering which grew to six nation-wide offices. Through it, he established an association with Mattel successfully completing projects for Hot Wheels and other divisions. In 1997 a deal was struck to bring Carson to Mattel where he successfully directed Engineering, Design, and Licensing Divisions for Hot Wheels. He is responsible for the Hot Wheels Hall of Fame at the Petersen Automotive Museum, and the construction of the full-scale Twin Mill and Deora II—the only Hot Wheels toys to be turned into full-scale, fully functioning vehicles. After a ten year career at Mattel, Carson now concentrates on automotive marketing and licensing with his own company, Redphin Productions, for Foose Design, and a number of Automotive Brands, Celebrities, Designers and OEM's. Carson was honored to be recognized as the 2011 Distinguished Alumni for the College of the Arts at CSULB and provided the commencement address.
Image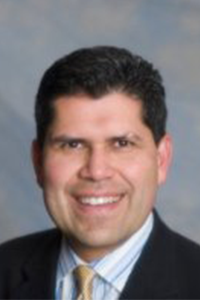 Frank Martinez
President & CEO, Lone Star Capital Partners, LLC
Frank Martinez has served in leadership roles with multi-billion dollar companies nationwide for more than three decades. Throughout his 30+ year industry career, he has led diverse teams of professionals in the design, construction and real estate marketplace. He is a member of several associations including the Association of California Water Authorities; Urban Water Institute; American Public Works Association; Construction Management Association of America, and the California Parks & Recreation Society. Frank also serves as Co-Chair of the CSU Long Beach Construction Engineering and Management Department Advisory Board. He currently serves as a Commissioner with the City of Long Beach Water Department, Board of Commissioners.
Image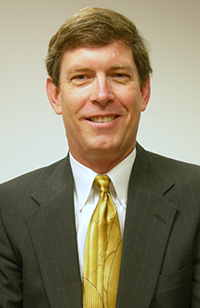 Frank McEnulty
Financial Executive
Frank McEnulty is an experienced financial executive with a background in new business startups, finance and accounting, multiple location management, real estate development, financial analysis, workout and mediation, presentations and public speaking, cash management, property management, development, and operations. McEnulty is President and CFO of Meghan Matthews, a privately-held investment company; President of Cell MedX, a publicly traded, startup researching diabetic pain management; and acting CFO for a new, publicly traded entertainment company called Zonzia. McEnulty serves on the Ojai Oil board and also teaches Finance and Management at CSULB and CSULA. McEnulty has B.S. degrees from CSULB in Accounting and Finance and an MBA from the University of Southern California.
Image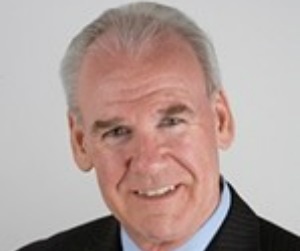 Jim Mills-Winkler
CMFC – Financial Advisor
Jim joined Waddell & Reed as a Financial Advisor in 2004 having been a client with them for more than eight years. Prior work experience includes Director of product development for Mattel Inc leading multi-disciplined teams. Overseas experience working with manufacturing plants and offshore development teams. 5 years experience running my own product development consulting business. Currently involved in one on one mentorship program with CSULB students. Mr. Mills-Winkler is a native of London England and immigrated to California in 1976. He graduated with a Bachelors degree in Mechanical Engineering from the University of Westminster. He lives in Long Beach with his wife Suzanne since 1993. He is active in the community through his church and through Rotary.
Image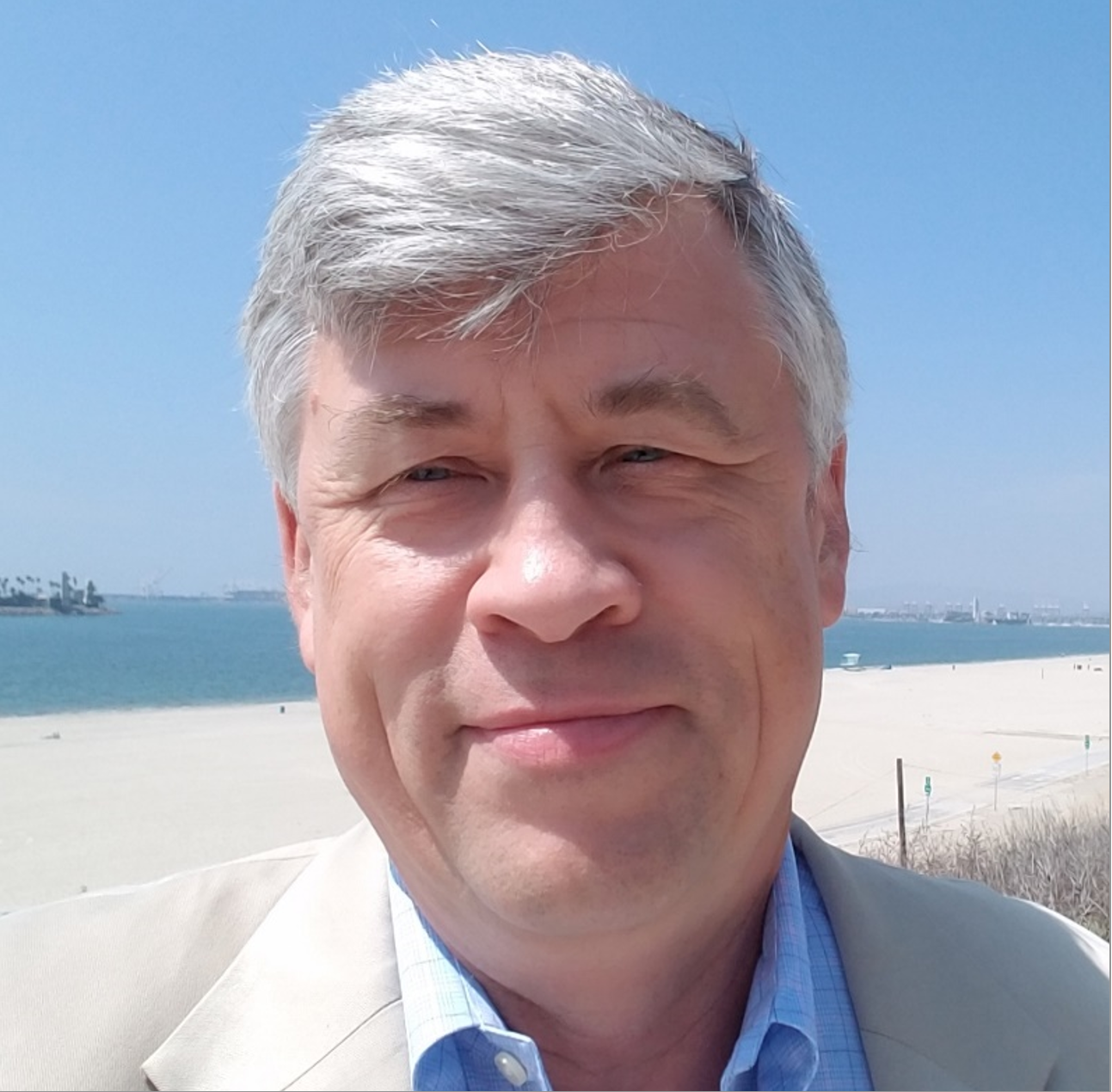 Alexander Mitchen
Continuous Innovation, Improvement, Delivery Champion, Global Digital Apps
Alexander Mitchen is Information Systems Technologist with extensive knowledge in delivering digital services and applications on traditional IT platforms and Cloud infrastructure. From business architecture, strategy and IT programs execution to technical architecture, data stewardship, product design and development, Alexander has lead global implementation teams for Fortune 500 companies when holding executive client-facing roles at top-tier consulting companies, like Accenture, Oracle, Keane, Cap Gemini and others. Expert in building the practice of Continuous Delivery (CD) of digital products and services for organizations that want to maximize the effectiveness of their Software Engineering and Systems Operations where the critical factors of innovation, product quality and the speed of Go2Market strategy determine the livelihood of the organization, Alexander is focused on eliminating gaps in People – Process – Product – Value paradigm. As strategic adviser in the CD field, Alexander covers the full spectrum of product development, including Continuous Integration and engineering work stream automation, Agile Method approach to managing requirements and code development, and cultivating modern domain-specific architectures for Reactive/Actor systems, Microservices and container-based delivery of executable components and composition of decentralized distributed applications (D-Apps). Alexander holds a Master's degree in Languages and Communications from Moscow Linguistic University, TOGAF Enterprise Architect and Oracle Architect certifications.
Image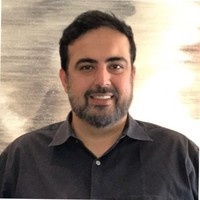 Dr. Raj Nihalani
Physician Entrepreneur
Dr. Raj Nihalani is Physician entrepreneur, expert in innovations in cardiovascular, obesity, metabolic disorders, spine fusion innovations, ophthalmology, m-heatlh, Ai, Big data platform, business development, M&A, regulatory strategy, Clinical Trials, Medical Technology Analysis /assessment, and clinical marketing.
Dr. Nihalani is one of the few medical device entrepreneurs who took the challenge of starting his own medical device company during 2008-2009 US economic recession. He invented and developed the Gastric Vest System which got acquired by Enteromedics in May 2017.  The technology won the Most Innovative Product Award by CONNECT, San Diego in 2016 and is nominated for High Tech Innovation Award for 2017.
Dr. Nihalani has worked for several start ups, mid and large companies like Guidant and Medtronic in his 20  years of medical device career.  As a physician inventor he has several issued patents in weight loss technologies including gastric restriction, Intra- gastric  technology . Patents in spine fusion surgery. Has over 20 patent pending applications.
He is constantly solving unmet clinical needs such as using Artificial intelligence in applications such as patient-physician interface. bio-electronic medicine,  impact of bio-electronics on gut microbiota, drug metabolism, obesity, metabolic and cardiovascular regulation.
Image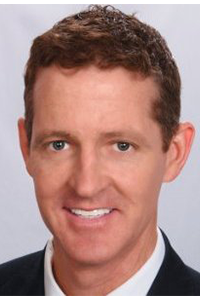 Kevin Peterson
Founder, P2S Engineering
Kevin Peterson is one of the founders of P2S Engineering and has 30 years of experience working in consulting engineering. His experience outside engineering includes writing and executing business/marketing plans, finance, strategic planning, contract review and acquisitions. Peterson was appointed President & CEO of P2S Engineering in 2005 after serving as the firm's COO since 1996. The firm was recognized in PSMJ's Circle of Excellence for exemplary management of clients, staff, and projects in 2007, 2009, 2010 and 2011. His serves as Secretary of IEEE PCIC Standards subcommittee and the executive committee of ACEC CAMEE (Council of American Mechanical & Electrical Engineers) as Chair-Elect. Peterson has served as chair of IEEE P80005 Shore Power Connection working group developing international standards for shore-to-ship connections since 2006.
Image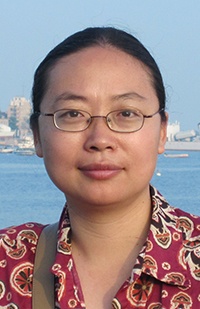 Tianjiao Qiu
Marketing Professor, CSULB
Professor Qiu has expertise in new product development, industrial marketing management, and entrepreneurship. She teaches courses in marketing management, business-to-business marketing and international business at CSULB. She has also taught at Zhejiang University, a leading comprehensive university in China. Professor Qiu's research has been published in top-ranked journals in the field of marketing, such as the Journal of International Marketing, Industrial Marketing Management, and Journal of Product Innovation Management. She has won multiple best paper awards at the American Marketing Association Annual Conference, a leading academic conference for marketing scholars, faculty, and doctoral students. She has applied her expertise in product development, industrial marketing management, and entrepreneurship in advising student teams as Innovation Challenge program mentor since 2010.
Ram Reddy
Vice President, Global IT, Dermalogica
Ram Reddy is the VP of Global IT for Dermalogica (a subsidiary of Unilever). Dermalogica is a leader in the skin care products category. Prior to Dermalogica, Ram was the VP for IT Strategy and Projects at Jacobs Engineering Corporation (JEC). He was awarded Computerworld's "Premier 100 IT Leaders" award in 2015 for helping implement a "follow the sun" IT support model for Jacobs' global work force. Ram held multiple IT leadership positions – Chief Enterprise Architect, Director of Enterprise Application at SAIC (a major Aerospace/Defense services firm). Earlier, Ram was the president of Tactica Consulting Group, a technology and business strategy consulting firm. He has advised Fortune 500 firms on strategic use of technology, restructuring the IT function for competitive agility, customer relationship management, and supply chain systems. Ram's work experience spans industries in manufacturing, contingent staffing, mass merchandising, procurement, and financial services. Ram is the author of Supply Chains to Virtual Integration (McGraw-Hill, 2001) and has written extensively on realizing strategic business goals through effective use of information technology.
Image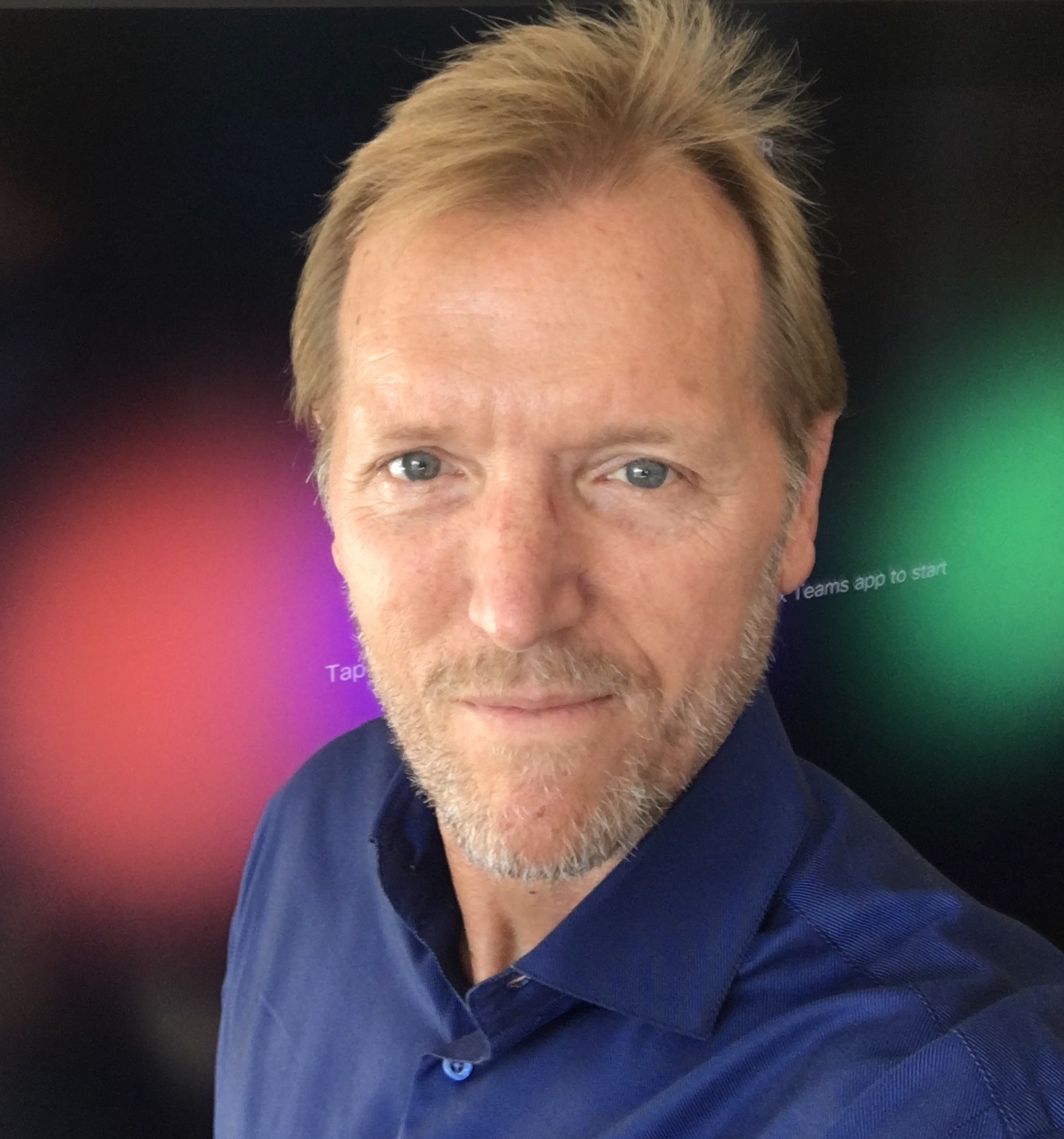 Steve Riggs
President, Tech Solutions
Steve Riggs has over 30 years' experience in Sales and Marketing in the financial services industry (Chase Manhattan, GE Capital, DLL Group).  The last 15 years he has been a President at DLL Group, a €34 Billion Dutch leasing company that provides commercial financing products in over 35 countries.  He has extensive experience leading business's internationally and has lived in Philadelphia and Germany for the last 15 years.  Steve is also a board member of a Canadian JV for Canon and has chaired the Healthcare Financial Services board in the Equipment Leasing Association in the US.  Steve graduated from CSULB in 1980 with a BSc in Business/Marketing and is an alumni of the Harvard Business School by completing their Advance Management Program in 2011.
Jose Rivera 
Industrial Design Professor, CSULB 
Professor Jose Rivera teaches industrial design and product development with an emphasis on innovation and new user experiences. In recent years he has led groups of CSULB students to present and succeed at major international competitions sponsored by Toyota Europe (2019-2020) and CRRC China (2016). His class projects have been sponsored by well-known companies such as Intex, Samsung, Henkel among others. Professor Rivera has published his work through the International Applied Human Factors and Ergonomics (AHFE), International Council of Societies of Industrial Design (ICSID), Design Research Society (DRS) among others. He has special interest in working with CSULB students using video as a primary communication tool to pitch new ideas to investors.
Image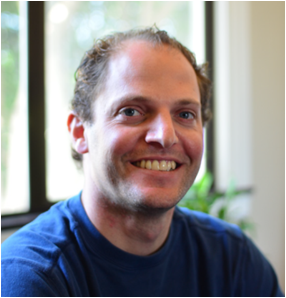 Marcus Rosenthal
Serial Entrepreneur in Sustainability, Hardware, and Robotics
Marcus is passionate about growing companies and organizations that make a positive impact on peoples lives and our planet. He founded two successful startup companies that raised more than $32M from venture capital, strategic corporate investors, and angels. He has a diverse background in roles at start-ups including leading multidisciplinary teams in engineering, operations, manufacturing, R&D, sales, marketing and business development. Currently, Marcus is the VP of Engineering for Local Urban Vegetables, a fully automated vertical farm start-up based in Whittier. In 2017, he founded Precious Plastic LA, the Los Angeles chapter of the Precious Plastic global open source plastic recycling project working to solve the plastic pollution problem. In 2012 he founded Revolve Robotics, a start-up company that commercialized the Kubi Telepresence Robot, and served as the CEO. Fulfilling his childhood dream of being a skatepark designer, in 2011 Marcus founded Sk8 Kamp, a 2500 sq foot temporary skateboard park that gets built each year for one week at Burning Man. Marcus was a technical co-founder of Artificial Muscle, Inc, a spin-off company of SRI International (formerly Stanford Research Institute), that commercialized a new motor technology that was based on rubbery polymer materials. He became the Director of Strategic Alliances leading all business development activities prior to the company being acquired by Bayer. Marcus has experience building supply chains, scaling up manufacturing in the US and in Asia with contract manufacturers, and building sales channels for consumer and enterprise focused businesses. Marcus graduated with a B.S. in Mechanical Engineering in 2002 from UC Berkeley and completed the Business for Arts Science and Engineering program. He currently is an advisor to two start-up companies.
Image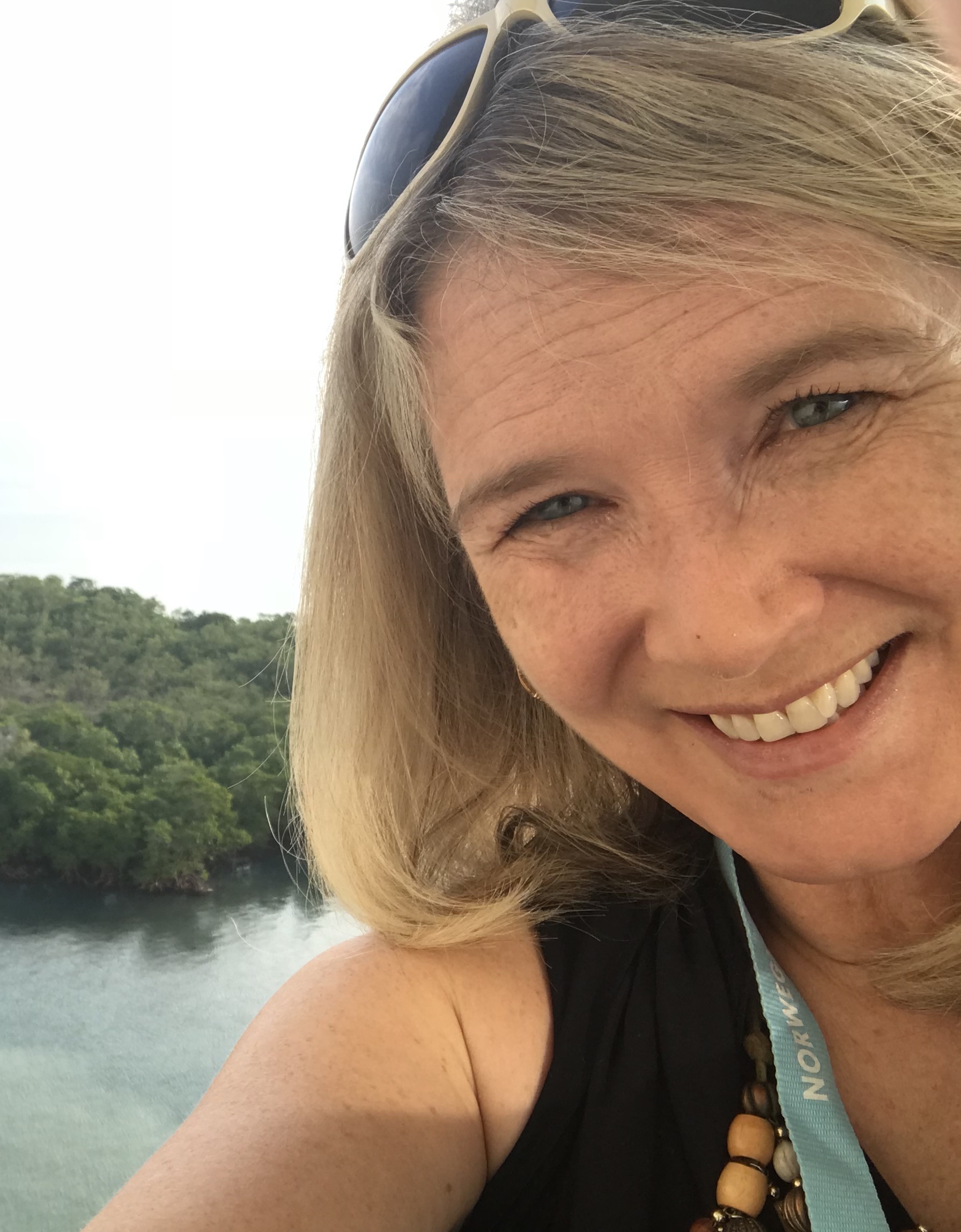 Debra Satterfield
Professor of Design, CSULB
She is a graphic designer and user experience designer with a background in usability, interface design, branding and service design. She has extensive research and publication in design for social inclusion, design for behavioral change and the design of educational learning experiences for children with cognitive and physical disabilities. She has published this work through the International Society for Autism Research (INSAR), the Design Research Society (DRS), the International Association of Societies of Design Research (IASDR), and Interaction Design and Children (IDC). She is currently conducting research on user participatory design for and with children with autism spectrum disorders as well as researching that identifies and evaluates the perceived risk versus conformity with regard to the role of disabilities, gender, and mental health in society. She has an extensive background in user testing and the use of quantitative and qualitative studies, focus groups and prototype testing. She teaches in the BA program in the Design Department at CSULB and offers courses in introduction to user experience design and "Research Methods for Inclusive UX Design."
Image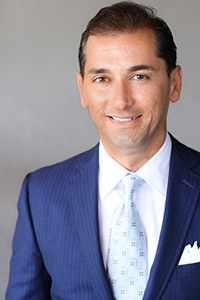 Allen Schreiber
Partner – TSG Wealth Management*
Allen has a bachelor's degree in finance from San Diego State University and an MBA from Chapman University. He is a PIM** Portfolio Manager and serves on the board of directors for St. Mary Hospital Foundation and The Pegasus School.
* Investment products and services are offered through Wells Fargo Advisors Financial Network, LLC (WFAFN), Member SIPC. TSG Wealth Management is a separate entity from WFAFN.
Wells Fargo Advisors Financial Network is not a legal or tax advisor. 
**The PIM program is not appropriate for all investors. Please carefully review the Wells Fargo Advisors advisory disclosure document for a full description of our services. The minimum account size for this program is $50,000.
Image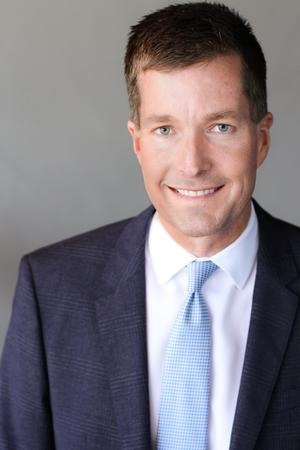 Mark Schulten
Managing Partner - Investments, TSG Wealth Management*
Since 1984, Mark has been assisting high net worth investors in reaching their financial goals and has taken a special interest in tax-efficient and estate investment planning strategies. He graduated from UCLA with a bachelor's degree in economics and obtained his CERTIFIED FINANCIAL PLANNER™ (CFP®) certification from The CFP(r) Board of Standards, Inc. in 1990. In 1992, along with his father, Warren Schulten, Mark founded The Schulten Group. In 2019, he and his team rebranded and expanded their operation into what is now TSG Wealth Management.  Mark has been an important part of growing CureArthritis.org which funds developmental arthritis research. He also serves as a trustee for the Earl B. and Loraine H. Miller Foundation.
* Investment products and services are offered through Wells Fargo Advisors Financial Network, LLC (WFAFN), Member SIPC. TSG Wealth Management is a separate entity from WFAFN. 
Wells Fargo Advisors Financial Network is not a legal or tax advisor.
Image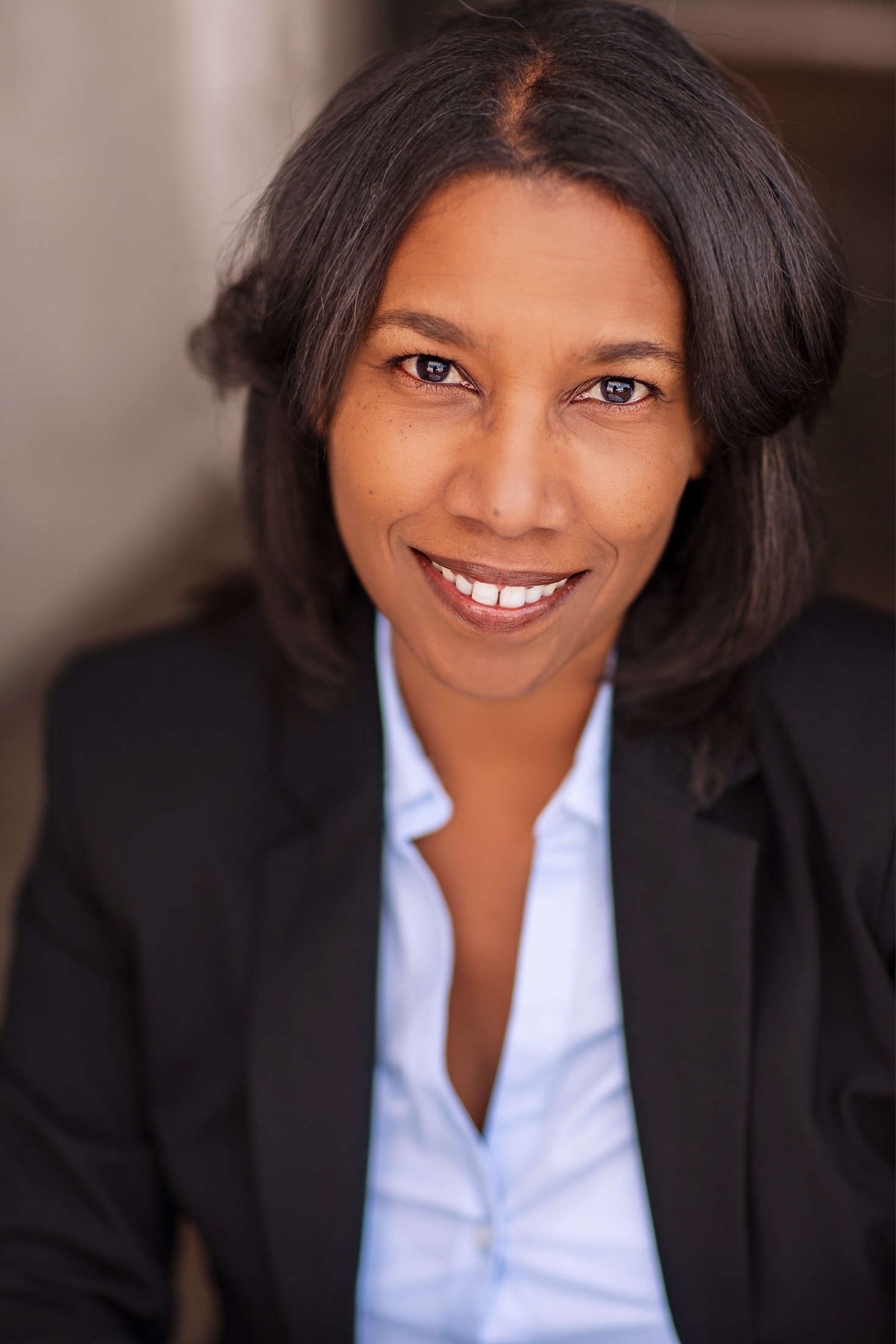 Kelley Settles
CFO, FOX WASSER
Kelley has over 20 years experience in accounting which has been supported by  an  Accounting degree, FASB  Non-Profit  Accountant,  A  Forensic  Accounting  certification,   and hands-on Project Management training. Skilled in ensuring U.S. Generally  Accepted  Accounting Principles (GAAP), International Financial Reporting Standards (IFRS) and The  Sarbanes- Oxley Act (SOX) compliance. Ability to perform all aspects of the financial function including  daily operations, information flow, and financial close while working with the executive team and operating managers to drive business strategy and execution. Having worked on three continents, she has experience of working with a very diverse group of people and work environments.  She holds a bachelor's degree in accounting and UC Berkeley Goldman School of Public Policy. Kelley currently sits on a non-profit board as well as an advisor board for a start up company.
Alex Sexsmith
Architect
I have worked on a diverse range of architectural projects - from a 100sqft bathroom to a 500,000sqft Hospital - primarily residential and institutional. I am interested in all project types, but am most interesting in creating spaces in which we are inspired to live greater lives with fewer resources. A deft touch, a surgical move, an elegant solution; the intersection between strategic and poetic thinking.
Image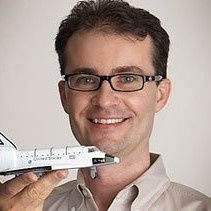 Anton Skorucak
Founder & CEO, Innovation Frontier, Inc.
Physicist, entrepreneur, author and educator. MS degree in physics and optics from USC and a BSc degree in physics and material science from the McMaster University, Canada. Honorary professional physicist (CPhys MInstP) title from the Institute of Physics, London, UK. Business owner and operator for the last 20 years. Expertise in scientific products development, business systems development and management, programming, ecommerce, warehouse and retail operations, etc.
Image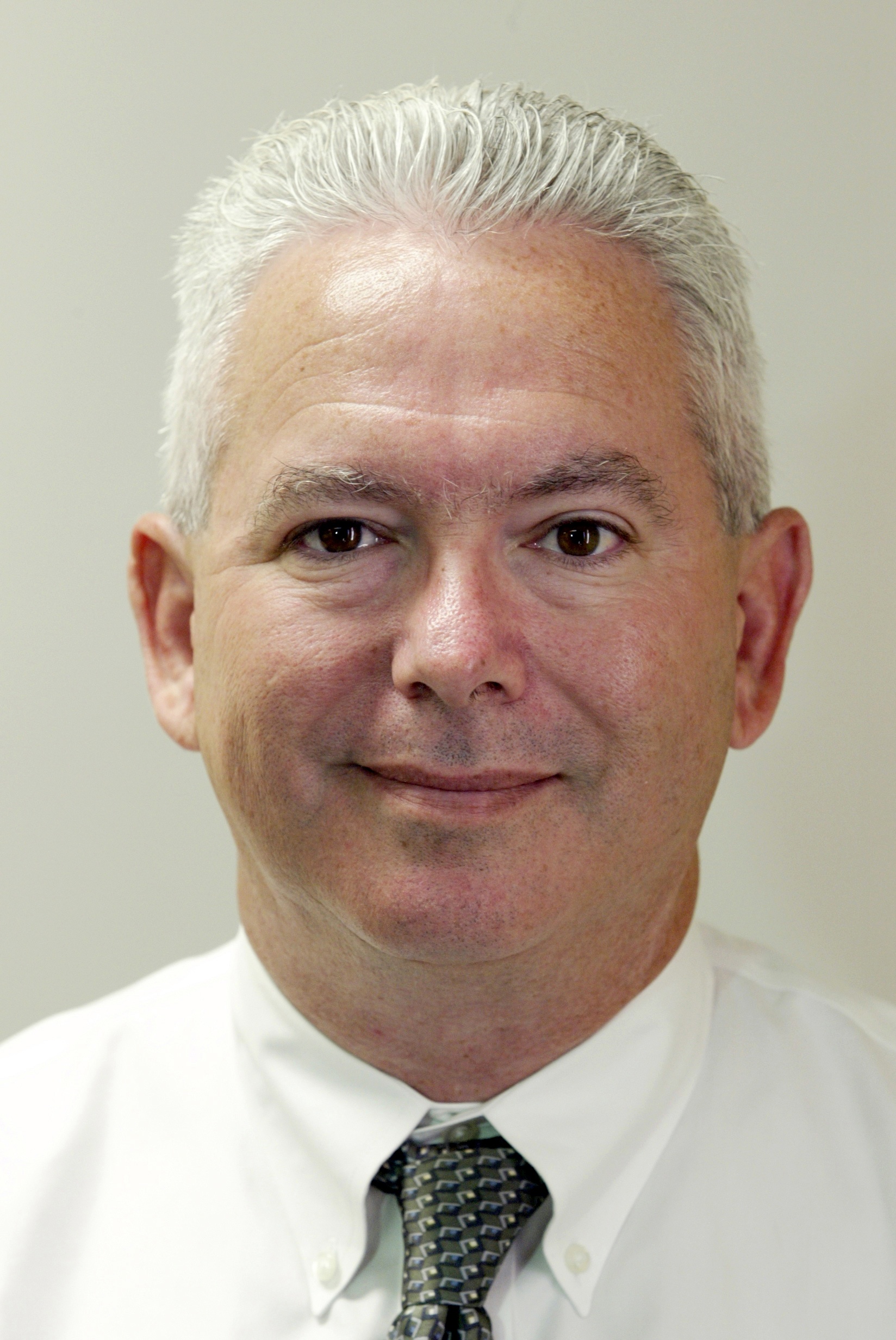 Don Snyder
Managing Director of Commercial Operations, Port of Long Beach
Donald B. Snyder is Acting Managing Director of Commercial Operations for the Port of Long Beach, California, and leads the Port's Business Development, Customer Service, Terminal Operations and Security functions, collaborating with customers and industry partners to drive efficiencies and optimize the supply chain. Mr. Snyder was named to the post in 2018 by the Long Beach Board of Harbor Commissioners, governing body for the Long Beach Harbor Department and the Port. Before this appointment, he served as Director of the Port's Business Development Division beginning in 2006, having served since 2003 as Marketing Manager in the Trade and Maritime Services Division. As Director of the Business Development Division, Mr. Snyder was responsible for maximizing revenue opportunities for the Port by developing business attraction strategies and through close business relationships with ocean carriers, cargo owners, terminal operators, labor and supply chain partners. Before joining the Port, his nearly 30 years of experience in the transportation industry included six years as Manager of Import and Export Logistics for Mattel Inc., where he was responsible for the importing and exporting of products between the United States and the world, focusing primarily on moving goods from overseas plants to Mattel's U.S. distribution facilities. He also spent 18 years working in sales, marketing and pricing with ocean carriers including Sea-Land Services, Hyundai Merchant Marine and Lykes Brothers Steamship Co. Mr. Snyder, who has traveled extensively throughout the United States, Asia, Europe and Mexico, is actively involved in California State University, Long Beach, international business programs, including serving on the Policy and Steering Committee for the Center of International Trade and Transportation and the Supply Chain Management Advisory Board. He holds a Bachelor of Science degree in business administration from San Francisco State University.
Image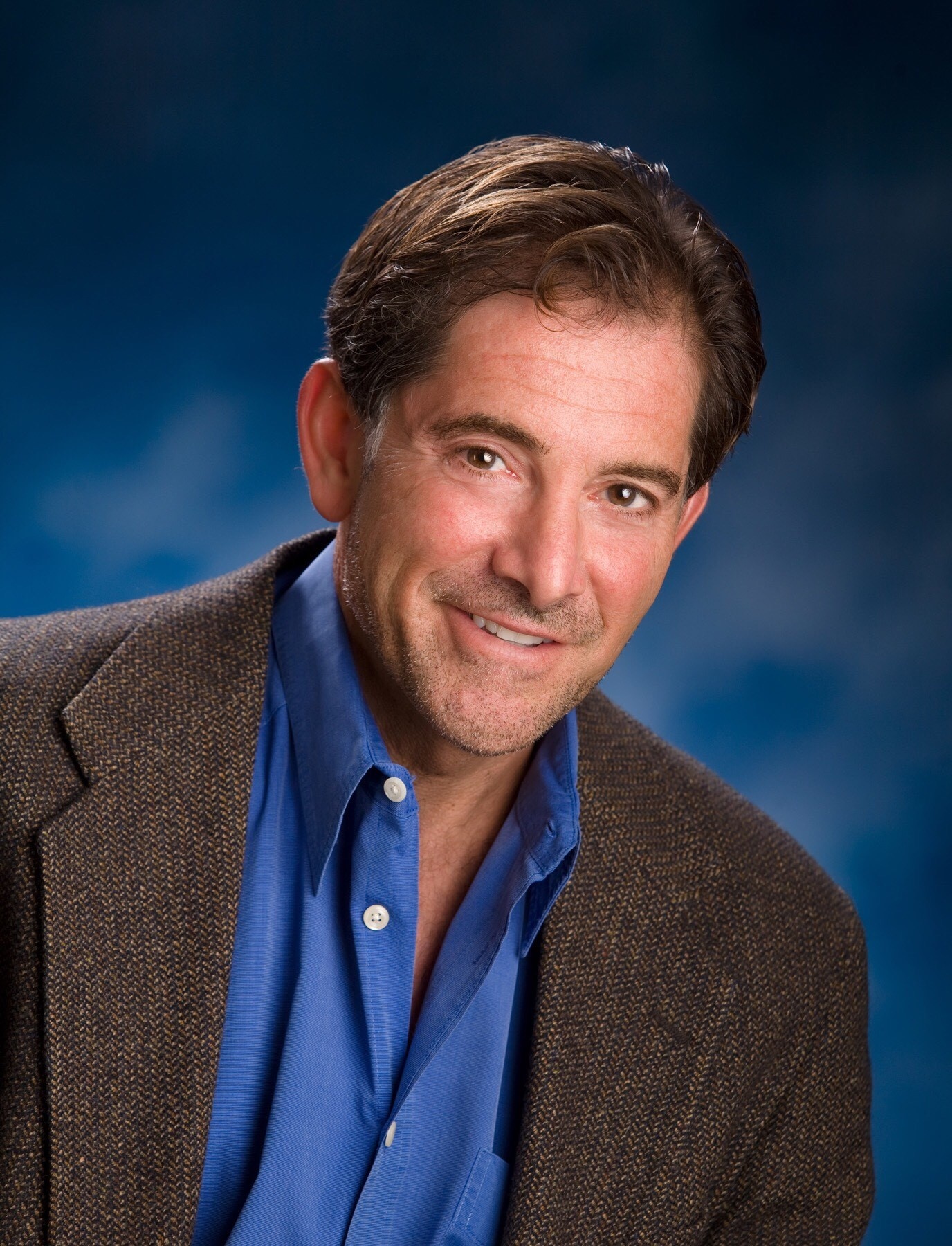 Michael Stoltz
Serial Entrepreneur, Sales & Marketing
Are entrepreneurs born or made? "The rawest entrepreneur is on an inexorable march to fill in "gaps" and fulfill needs not yet tapped". Mike has founded, managed and sold several businesses for more than three decades including all 3 primary sectors Professional, Service and Retail. From top selling real estate salesperson in the State of California at the age of 20 to award winning restaurants and, yes, to unforeseen and major miscalculations and set-backs, Mike shares his "stories" and experience with would-be entrepreneurs in the US and Europe.
Image
Kristin Vesa
Executive & Consultant
Kristin Vesa serves leadership training, business coaching, and mentorship programs to awakened leaders around the world. Her background is business process improvement, lean manufacturing, and supply chain management with international large, midsized, and startup companies. She holds an M.S. Engineering and an MBA from Thunderbird School of Global Management. Kristin's passion is to live and let live as one with nature, plants, pets, and people.
Previous Mentors
Greg Alexander, Vice President and COO, Muni-Fed Energy, Inc
Peggy Berry, Retired Executive, Boeing
Jason Bottrell, Marketing Coordinator, Braid Theory
Stephen Boyer, Industrial Design Professor, CSULB
Allison E. Butler, Legal Studies Lecturer, CSULB
Cody Burton, Retired Executive, Boeing
Ann Carpenter, CEO, Braid Theory
John Cascell, Senior VP Managed Care, Memorial Care Health System
Ann Orion Enkoji, CSULB Lecturer and Consultant
Alan Edgett, Manager, GetPerception
J.R. Jimenez, Marketing and Event Manager, Entrepreneur Magazine
Glory Johnson, Vice President, Aegis Rapidtext
Jason Kim, Director of Strategic Planning, Millennium Space Systems
Greg Magnason, Management
Aron Meystedt, Entrepreneur in Residence, Heritage Auctions
Adam Moore, Screenwriting Assistant Professor, CSULB
Robert Moore, President, Calventuretech
Richard (Rick) Neill, Founder, Phillips Industries
Karl Pearson, Partner and Managing Director, Sierra Constellation Partners
Ross Riddle, President & CEO, South Coast Shingle Co. / A-1 Building Material
Bill Ridgeway, Former Owner, Bill Ridgeway Design & Consulting
Clay Sandidge, President, Muni-Fed Energy
Don Smith, Principal, Lee & Associates Commercial Real Estate Services
Mike Smith, Travel Consultant
Reo Song, Marketing Assistant Professor, CSULB
Michael Thorburn, Assistant Vice President of Technology, AT&T
Doug Tilford, Former General Manager, Akamai Technologies