UndocU Conference
UndocU Conference
The UndocU Conference upholds CSULB vision and commitment to dismantle barriers for our diverse student population. In the 4th Annual UndocU Conference, we hope to highlight the diverse and intersectional Identities of Undocumented people, which are typically neglected and overlooked. The program will facilitate community building and networking through interactive activities, a resource fair, and discussions. It will feature papers, presentations, and roundtables focused on research within, in support of, and conducted by members of the community. Some topics may include undocumented student experiences, building campus support systems, youth resilience & activism, inclusive research opportunities, and access to paid professional development. Our hope is to provide a space for undocumented students and allies of varying disciplines to share their academic research.  
9:00 - 9:30 AM

Registration

Patio

Coffee & Light Refreshments

9:30 - 10:00 AM

Welcome

Lecture Hall

Land and Labor Acknowledgement
 

10:05 - 11:00 AM

Panels

Classrooms

Presentation Session A

11:00 - 11:15 AM

Break

Patio

 

11:15 AM - 12:10 PM

Panels

Classrooms

Presentation Session B

12:15 - 1:45 PM

Lunch, Tabling & Keynote

Patio

Keynote;
Lunch to be Provided

1:50 - 2:45 PM

Panels

Classrooms

Presentation Session C

 2:50 - 3:30 PM

Closing Remarks

Lecture Hall

 
Individual Volunteered Paper: Individual presentations are 15 minutes long and will be grouped into organized sessions of related papers.
Panel Session: A panel is a group of papers (no more than 4) submitted jointly for a single session. In addition to individual paper abstracts, submission materials must include a panel title, abstract, session chair, and discussant (optional; in addition to the four paper presenters). Panel sessions are 90 minutes in length. Roundtables: Roundtables raise a significant question to be discussed by multiple panelists, and offer unique opportunities for learning and exchange. In lieu of individual abstracts, roundtable proposals should include a single abstract identifying the targeted questions that panelists will address, and the names and affiliations of panelists. Proposals for roundtables should include at least 4 panelists. Roundtables are 90 minutes in length.
Workshops: A workshop typically utilizes a structured, didactic format in which the organizer is a specialist and participants attend to learn the specialty. Workshops should be offered free of charge. Submissions should include the abstract, a short biography of the workshop leader, and any specific technology or space requirements. Workshops may be 90 minutes.
Proposal Link:
https://csulb.qualtrics.com/jfe/form/SV_cMgx4zvbGWQ9nWm
Proposal Timeline:
Proposal submission deadline: March 10, 2023 (11:59 PM PT)
Reviews released to authors: March 13, 2023
Announcement of decisions: March 17, 2023
Session Confirmation Deadline: March 24, 2023
Conference Date: April 14, 2023
Speakers
Image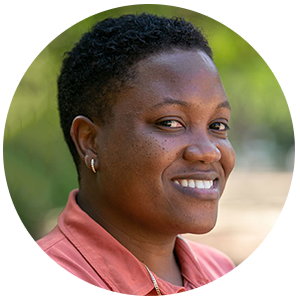 Felecia Russell is the Director of Undergraduate Admission and adjunct professor at California Lutheran University. Her research agenda explores the experiences of Black undocumented students and the intersections of race and immigration status. Her current dissertation, titled "The Invisibility of UndocuBlack Students Within the Undocumented Community in Higher Education," is focused on understanding the experiences of undocuBlack students on college campuses.
Her current projects include The Invisible Experiences of Black Undocumented College Students, Undocumented immigrants' movement and activism toward educational justice in the United States, and Illegally Exhausted. She teaches and writes about undocumented students, educational leadership, and undocuBlack methodologies. She is the founder of the UndocuBlack Research Collective, a research group focused on releasing stories about undocuBlack people.
Additionally, Dr. Russell is the founder of Embracing Undocumented, an online platform for undocumented students.
Image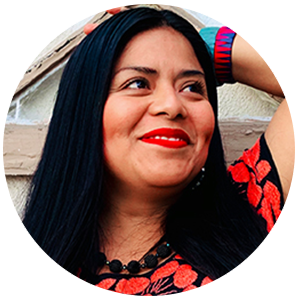 Sharet Garcia was born and raised in Oaxaca, Mexico. She moved to Los Angeles over 20 years ago where she began her education and career journey and has not left since then. She is an Angelino at heart; the diverse people, city, and the many adventures she has had have made California home. Not to mention that a big part of her family resides in California.
She obtained her Masters in Guidance and Counseling as an undocumented student (non DACA). Currently, she is pursuing a doctoral degree at Pepperdine University. She paid all her education with her out-of-pocket money up to her master's program in a time when DACA (Deferred Action for Childhood Arrival) didn't exist. She began her professional journey in educational institutions because DACA opened those doors for her. She has over 15 years of combined experience working directly with bilingual, first-generation, undocumented and underrepresented communities in both business and academia.
UndocuProfessionals was formed out of the needs for answers to transition from an undocumented student to an undocumented professional.