Dr. John Hamilton to serve as CSU Assistant Vice Chancellor
Image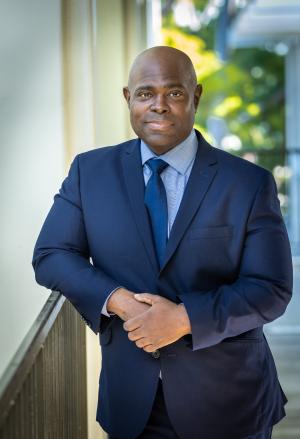 Associate Vice President of Student Success and Equity, Dr. John Hamilton, has been appointed to a new role as the Assistant Vice Chancellor, Strategic Partnerships and Student Success Initiatives at the California State University Chancellor's Office. This is a wonderful opportunity for Dr. Hamilton, and we are thrilled to see him take on this new challenge. His tenure at CSULB has been marked by a dedication to student success, equity, and inclusion.
During his time with us, Dr. Hamilton was instrumental in the growth of our Guardian Scholars program, supporting current and former foster youth. He also helped double our Beach Pathways program, which encourages applicants from targeted communities based on low socioeconomic status and historically low rates of college going to submit supplemental materials for a holistic admissions review. Dr. Hamilton oversaw the selection of the first full-time staff members for the Office of Multicultural Affairs & Inclusion, and he spent many of his years at CSULB as a counselor for the Educational Opportunity Program as well as Director of EOP supporting generations of students and graduates.
His leadership was not limited to Student Affairs, as he also co-chaired the President's Equity & Change Commission and served as co-chair of the Build an Equitable and Empowering Culture action zone of the Beach 2030 strategic plan. His leadership has helped shape the culture and success of the entire CSULB community.
Dr. Hamilton founded the Black Alumni Scholarship Gala, which has raised over $200,000 in scholarships for students. This event has become a cornerstone of our campus community and has helped to make college more accessible for countless students.
We are incredibly grateful for Dr. Hamilton's contributions to our institution, and we are proud to see him take on this new role at the Chancellor's Office. While we will certainly miss him, we know that he will continue to make a difference in the lives of the over half a million students, faculty, and staff across the state.
Dr. Hamilton's last day on our campus will be April 28th. Please join us in congratulating him on this exciting new opportunity and thanking him for his outstanding service to our campus community.