CSULB RECEIVES $10 MILLION GRANT TO RECRUIT, TRAIN MINORITY STUDENTS TO JOIN THE PUBLIC HEALTH WORKFORCE
Cal State Long Beach received a $10 million grant to develop culturally relevant public health information technology through a health equity lens. The Beach was one of 10 schools nationwide to be awarded the maximum amount by the U.S. Department of Health and Human Services. 
The grant, funded by the American Rescue Plan, will enable CSULB to build a consortium that will help strengthen U.S. public health information technology efforts, improve COVID-19 data collection and increase representation of underrepresented communities within the public health IT workforce.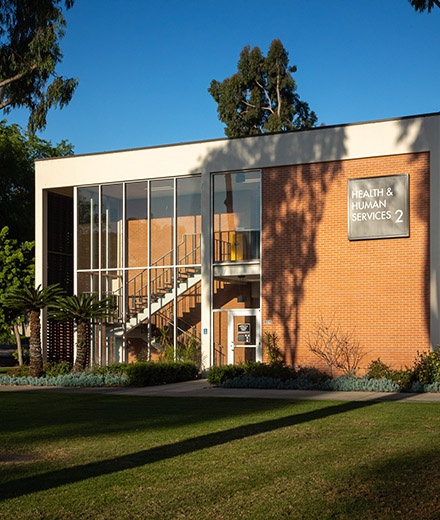 Over the next four years, the California Consortium Public Health Informatics and Technology (CCPHIT) Workforce Development Program led by CSULB will recruit, train and place more than 700 minority students in California's public health workforce. The program will provide paid internships and in-demand job placements. 
Sustainable programming will target diverse students seeking certifications, associates, bachelor's or master's degrees.  
"I am so pleased that this project will form a consortium to collectively provide a high quality and unique educational opportunity for over 700 underserved students on interdisciplinary approaches in public health informatics and technology," said Professor Kamiar Alaei, Department Chair of Health Science and the principal investigator/director for the project. 
"We have numerous supports from over 26 public health agencies, major hospitals, education providers, community-based agencies and advocacy organizations who vouched for commitment in the form of support, resources, expertise, internships, recruiting, outreach and placement efforts."  
The CCPHIT is a first-of-its-kind collaboration between the CSUs, UCs, community colleges, as well as private organizations to meet the growing public health demands in California. The Department of Health Science (HSC) will lead CCPHIT in collaboration with the Department of Health Care Administration and main partners from other institutions including UC Berkeley, Cal State East Bay, community colleges such as Bakersfield College and Shasta College, CAL2CAL, Institute for International Health and Education, Futuro Health and California Department of Public Health.
"CCPHIT is a public-private partnership that brings together industry, academia and government partners to focus on public health IT workforce development to benefit students, minority population and working professionals," said Gora Datta, CCPHIT project co-director and CEO of CAL2CAL.   
Through the public-private partnership, CCPHIT aims to create a template for PHIT education and training to be used by institutions across California and the United States. 
Learn more about the Health Science PHIT program