Why The Beach
A Closer Look
Long Beach State is more than the beach. It's more than a blue pyramid and nationally recognized art museum. The 322-acre campus is home to top-notch professors, successful alumni and diverse student body, who, armed with a highly-regarded education, want to make a difference. The reasons for Long Beach State's continued success are many and varied.
Image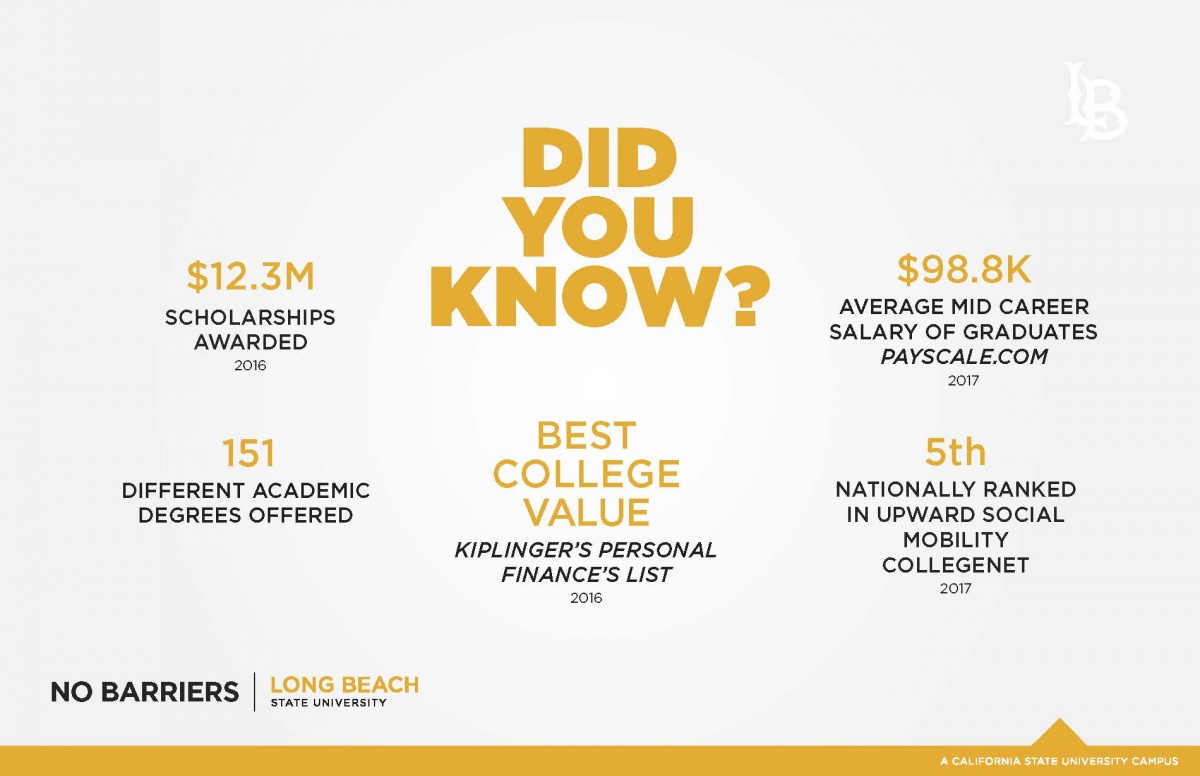 Did You Know
Long Beach State is one of the best value schools in the state with low tuition fees, high social mobility rate and earning potential after graduation.
Image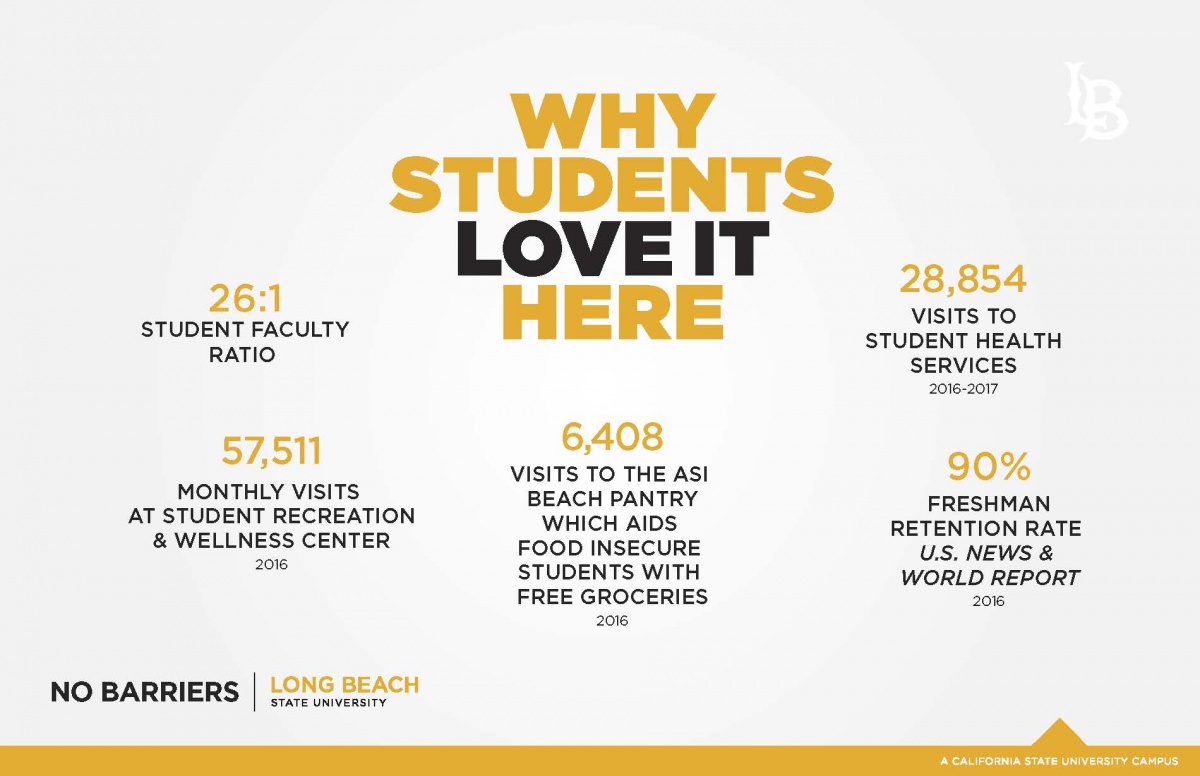 There's A Reason Why Students Love it Here
Long Beach State takes care of its students, whether they need food, housing or health services. They can find all that on campus.
Image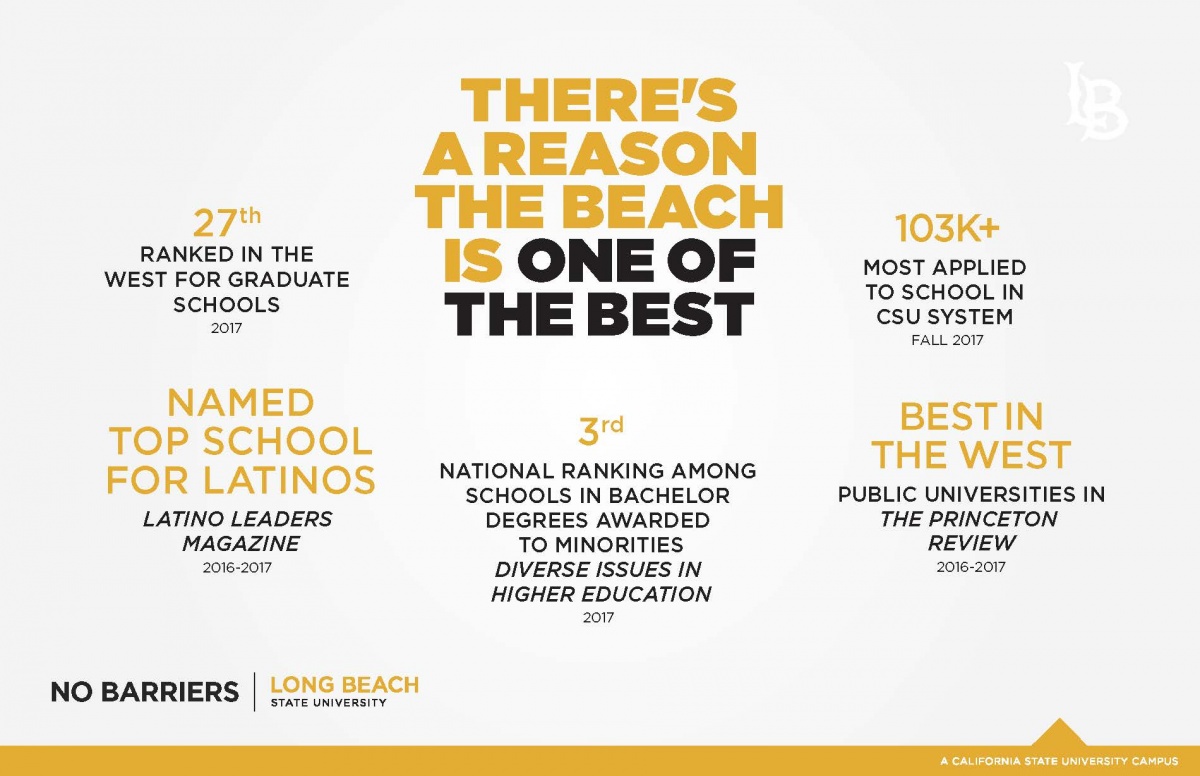 There's a Reason The Beach is One of the Best
Long Beach State's reputation as one of the top schools in the country attracts many students when they choose colleges to attend.
Image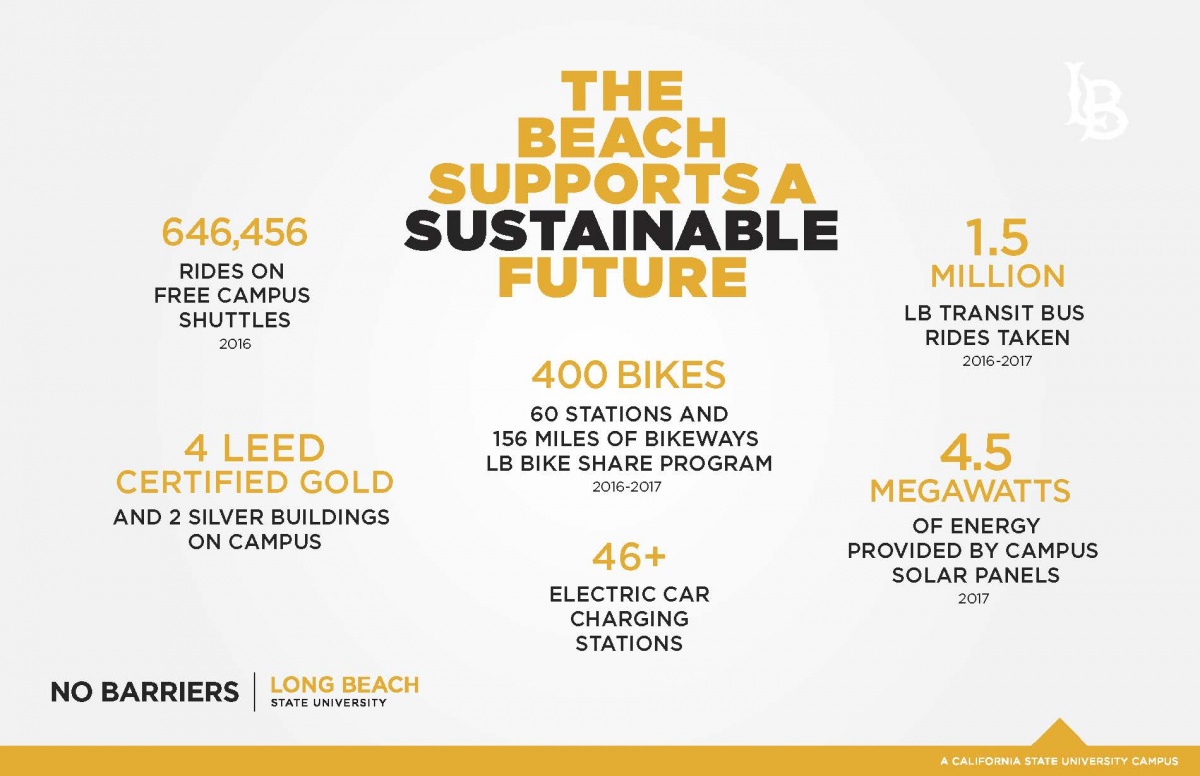 The Beach Supports a Sustainable Future
The university is committed to reducing its carbon footprint with solar panels, bike stations and free bus passes.
Image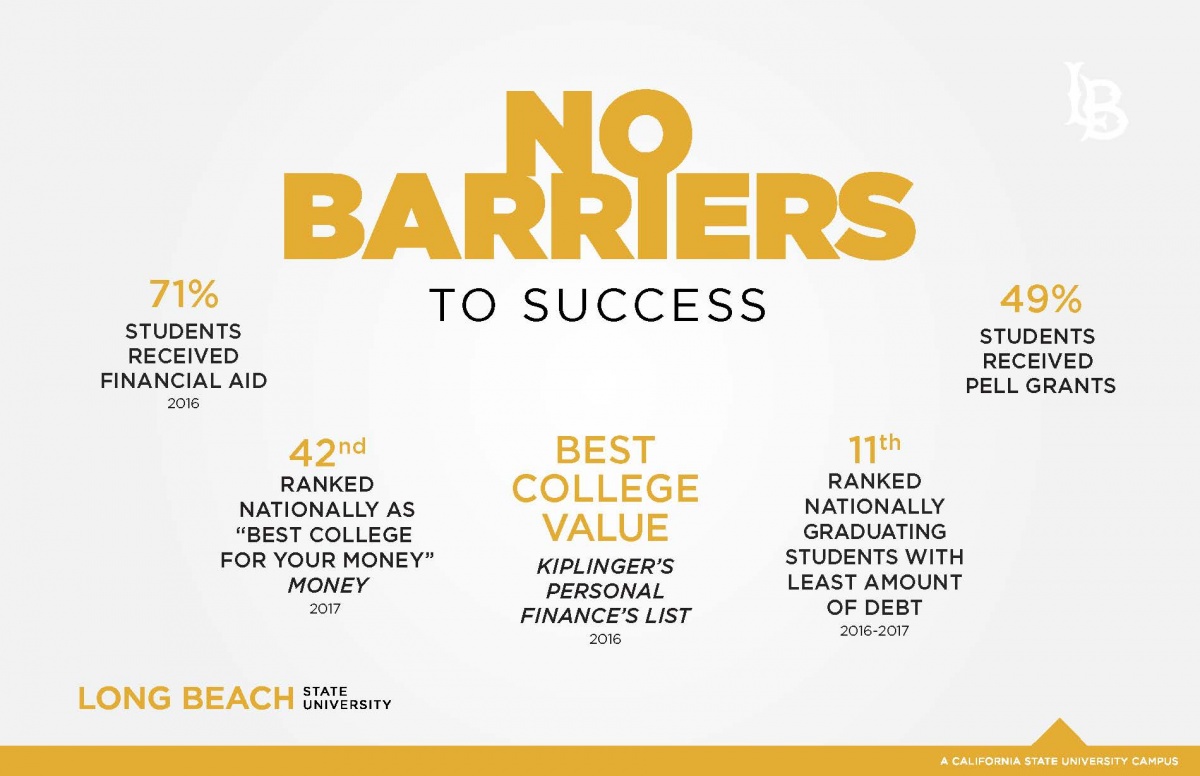 No Barriers to Success
Students that it makes sense financially to study at Long Beach State, with the university's low tuition, aid packages, scholarships and grants.
Image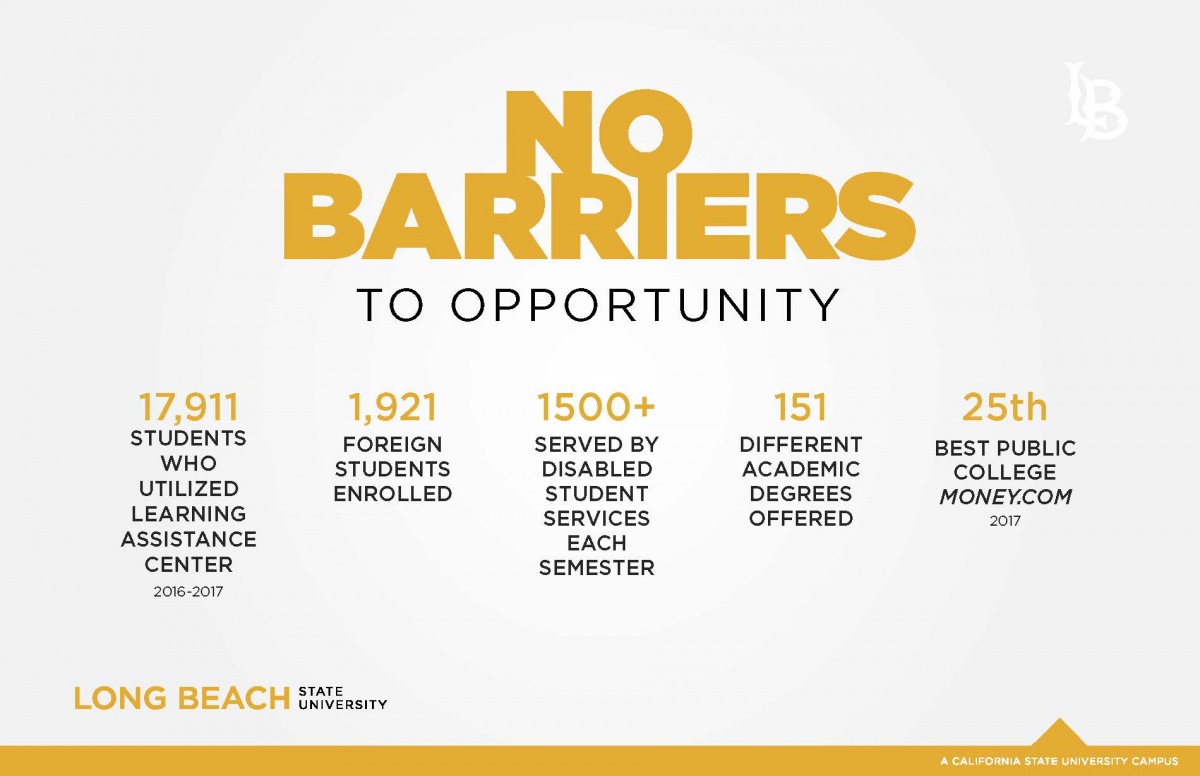 No Barriers to Opportunity
Students will discover many resources and avenues for success at Long Beach State.