CSULB celebrates Anna W. Ngai Alumni Center milestone
The white beam wavered briefly before locking into place high above the construction site of the future Anna W. Ngai Alumni Center, symbolically signifying the last piece of the frame to be added to the project.
The crowd of donors, alumni and community members, all in hardhats, then applauded the final moments of the traditional topping off ceremony held Monday and toasted those who have contributed to the long-awaited gathering space for the university's alumni. 
Ngai, whose initial donation kick-started the goal of an alumni center, called Monday's event "an exciting moment" for the community. 
"It's been a long wait, but now it's happening," she said.
Image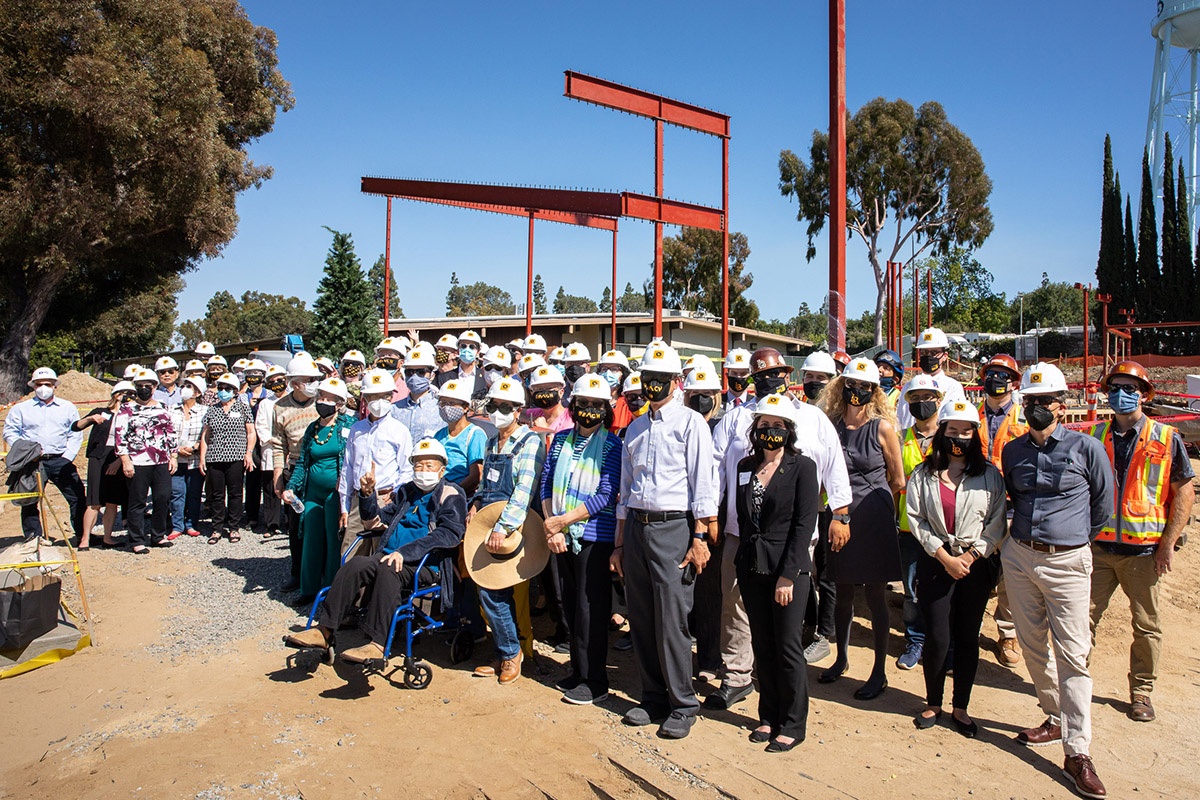 Ngai '74, a longtime Beach supporter
, proposed the idea of an alumni center seven years ago, and the project was greenlighted after a final $3 million donation from donor John C. Molina '86. A
groundbreaking ceremony
was held in 2019 and the center is scheduled to be completed in 2022. 
When finished, the Anna W. Ngai Alumni Center will serve as a point of connection for the Beach's 330,000 alumni, said President Jane Close Conoley. 
"It is more than a building," Conoley said. "It represents what all great universities have— a place where alums come to make connections and learn what's going on at the Beach. And there's a lot going on at the Beach." 
The mid-century modern style center, constructed by The PENTA Building Group, will feature large windows set inside wood framing and metal siding. According to Mark Zakhour, Beach Building Services director, the building will feature three main rooms, office space, an alumni gallery and lounge as well as meeting and board rooms. There will be a large garden space at the back. 
"It will be an iconic element on our campus," Zakhour said. 
After the beam was in place, Conoley raised a glass and said, "Here's to you Anna and to all of you in the audience. Here's to the future."