Matt Becker Recognized by the National Ground Water Association
CSULB's Dr. Matt Becker was recently named the Darcy Distinguished Lecturer for 2024 by the National Ground Water Association and Groundwater Foundation. Dr. Becker was selected by a panel of engineers and scientists to present two lectures covering his work, Fiber Optic Distributed Sensing as a Window on Subsurface Flow and How Groundwater Impacts the People and Ecosystems of the South Pacific Islands.
Image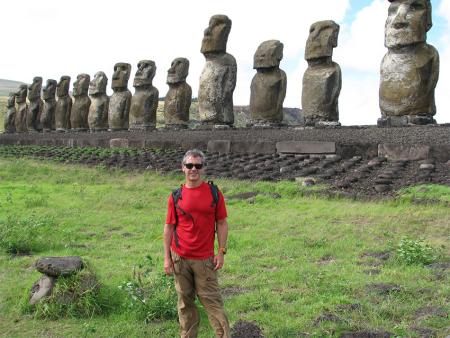 Prior to being the CSULB Conrey Endowed Chair of Hydrogeology, Dr. Becker earned his Ph.D. and M.S. in civil engineering from University of Texas Austin, and his B.S. in Geology from Michigan State University. Dr. Becker has also done extensive work with the University of Buffalo, NASA and the U.S. Geological Survey.
"The Darcy lecture is about connecting people and ideas. My goal for this coming year is to help develop new networks for groundwater scientists around the globe," said Becker, "I've wondered my whole career what it would be like to be the Darcy Lecturer so I'm excited and grateful for the opportunity."
The Henry Darcy Distinguished Lecture Series in Groundwater Science was started in 1986 to honor the work of Henry Darcy of France to promote interest and excellence in the groundwater industry on an international scale. Dr. Becker's lecture tour kicks off in 2024.
For more information on the Darcy Distinguished Lecture Series, visit National Ground Water Association.