Experiential
Hands-on, immersive learning experiences in and outside of the classroom deepen and enrich a Beach education. 
---
Historic floods didn't stop a group of Cal State Long Beach geology students from mapping fault lines and documenting how the Earth has changed over time.
The Summer Field Geology capstone is a four-week research-intensive class where students and instructors travel across California, Arizona, Nevada, Utah and Montana to study the Earth's geological secrets. Despite the elements, the group of students came away not only with the completion of the course that is critical for careers in geology, but a better understanding of how the Earth has transformed over millions of years.
Image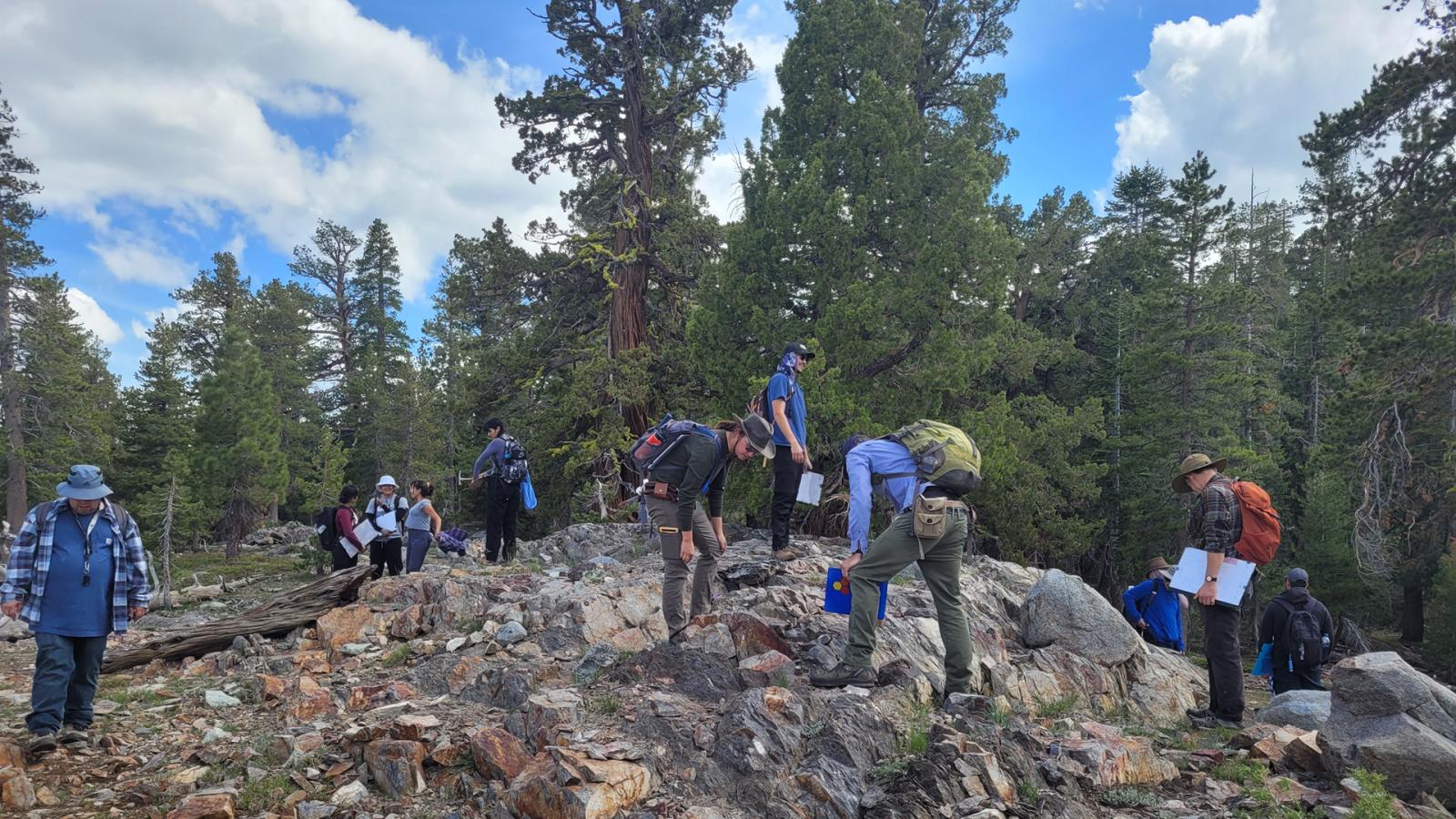 The course is one of many immersive learning opportunities at Cal State Long Beach that provide applicable instruction, amplify practical learning beyond the classroom and prepare students for the workforce and advanced studies.
"There are so many variables to the Earth and processes that create our landscape that the only way to learn about them is to experience them in the field," said Spencer Cooper '22, a fourth-year student in the Department of Geological Sciences. "Because of our proximity to the beach and the deserts of Southern California, we spent a lot of time looking at geologic features in these settings."
Once the 1,500-mile trip began, the students found the classroom situation wholly different than what they were used to. They took notes on rocky outcroppings, hiked through narrow mountain gaps and mapped layers of mountain ranges.
The course was nearly canceled in 2020 by COVID-19 restrictions and prohibitive travel and lodging costs. That's when Geological Sciences Chair Rick Behl reached out to alumni and supporters, who raised the funds to continue this essential course.
"Real training, not virtual, is required by the California State Board to be a certified geologist," Behl said. "The Spring and Summer programs are key to them moving forward."
Image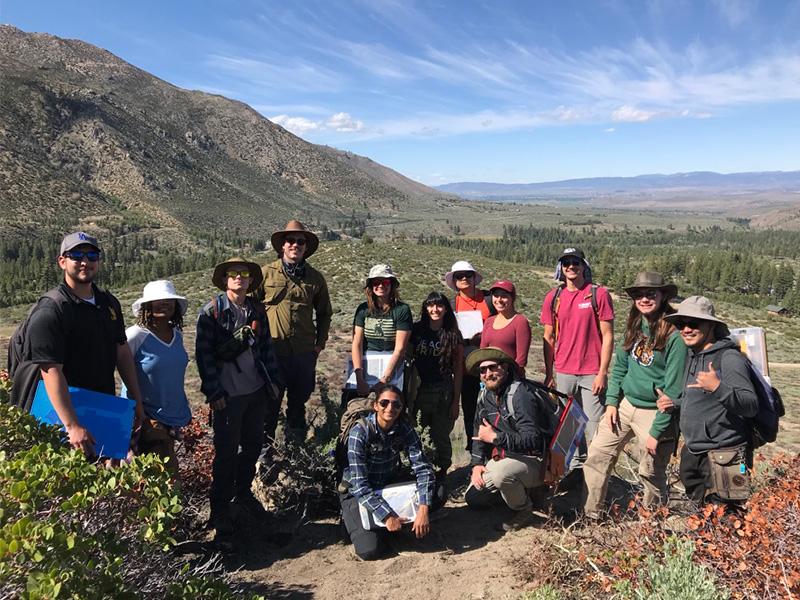 "Learning to map and field work in inclement weather, experiencing a 100- year flood in Montana, and seeing a wide range of geology in such a short time was a whole new experience for me," said James Wasserman, '22.
Desiree Guzman, who will complete her B.S. in Geological Sciences this fall, said she learned a whole new skill set during the class.
"We learned how to map geomorphic features, create geological maps, identify minerals and rocks, create a stratigraphic column and create a cross-section," Guzman said. "We also practiced using our critical thinking skills to make interpretations about geologic sequence of events. "These are important skills to have, and I will definitely use them as I pursue my Ph.D."