HEAD OF THE CLASS
Image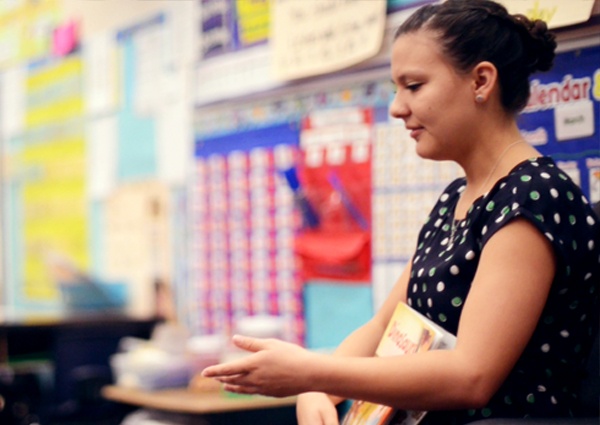 Teacher Charlee Kae Vickers stands confidently before her class in Lynwood Unified School District.
As a student teacher, she learned how to best serve her classroom through CSULB's Urban Teacher Education Academy in a Clinical Home (UTEACH) program. The initiative recently received a five-year, $500,000 grant from SchoolsFirst Federal Credit Union.
"UTEACH was an amazing, challenging program that prepared me to think outside the box, taught me what it took to be an advocate for my students and the true definition of equity in the classroom. I work in a low-income school district with a majority of English language learners with limited support from parents. Even with the challenges of the 'real world' of teaching, I have always had an idea of where to start to tackle what's ahead," Vickers said.
"I left UTEACH with an abundance of resources and strong relationships with my fellow classmates and mentors," Vickers added. "I value all the experiences and opportunities to explore during the program and highly recommend it to those who want to be pushed harder to grow into the best they can be with the support of a team."
UTEACH students get intensive yearlong instruction that involves taking teaching methods classes plus doing student teaching in an elementary school under guidance from master teachers in the schools, CSULB education faculty and fellow students. It's so effective that the National Commission on Teaching and America's Future, and the American Association of Colleges for Teacher Education named it one of the nation's top teacher preparation programs.
They also receive scholarships and stipends to help them financially, since student teaching is a full-time, unpaid job. Jodie Podeszwik, who taught transitional kindergarten and fifth grade at John G. Whittier Elementary Long Beach in 2014-15, said the support enabled her to focus on doing her best for the children.
Image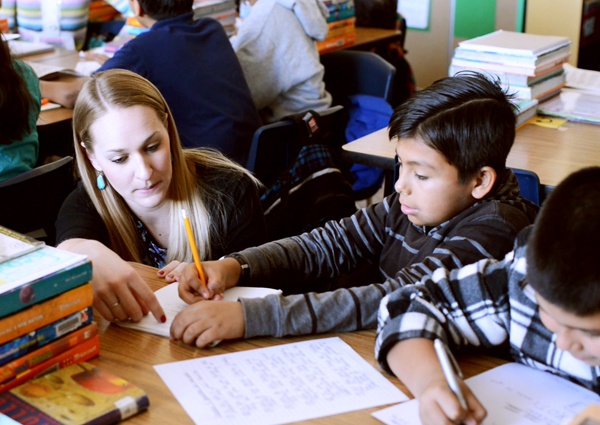 Even veteran master teachers are benefiting from UTEACH. For instance, alumna and Whittier Elementary teacher Trina White said children get more out of the new Common Core curriculum when they learn from different teachers' styles.
"Supporting education and professional development is more important than ever; educators build the future, and we believe the work they do is incredibly noble and important in helping to form the next generation of leaders. We are honored to support a program that helps prepare teachers for the future," said Bill Cheney, president and CEO of SchoolsFirst FCU.
"On behalf of all of our students, I want to express my sincere appreciation to SchoolsFirst Federal Credit Union for their generous donation," said College of Education Dean Marquita Grenot-Scheyer. "Their support will provide essential scholarships and stipends for our outstanding students, most of whom are the first to attend college in their family and many of whom work multiple part-time jobs during their program.