A Return on Investment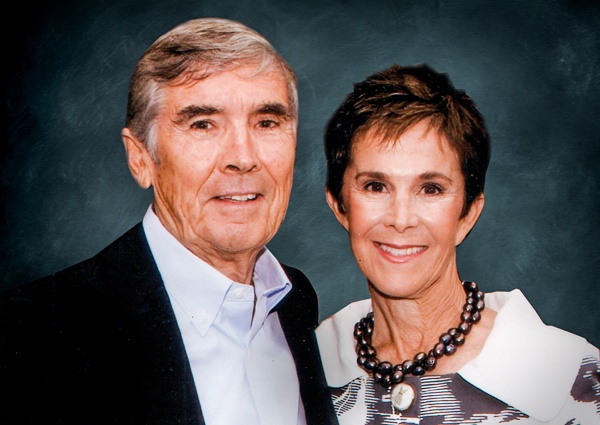 Dennis Berryman is a great believer in giving back. The CSULB alumnus, who is co-founder, president and managing general partner of Pacific Development Group, a privately owned real estate development company in Newport Beach, Calif., graduated in 1961 with a B.S. degree in accountancy and went on to obtain his CPA certificate. Previously, his career included serving as CEO for Santa Anita Development Corporation, a New York Stock Exchange company subsidiary.
As a first-generation college graduate who comes from a family of seven children, Dennis continues to recognize the value of an excellent education at a reasonable cost.
He and his wife, Carol, have been generous donors to the campus for years. One of the areas dear to the Berrymans' hearts is the President's Scholars Program. As President's Associates since 1995, the couple made a significant gift in 2010 to fund two Scholars at full cost and also made a matching gift to the program's endowment. There are now three permanently endowed Berryman Presidential Scholarships.
"I really believe in the President's Scholars Program," Dennis stated. "These kids are either National Scholars or Valedictorians, and I think having those quality students here adds to the prestige of the university. It's a great program, and my wife and I are happy to help."
For two of the Berryman Presidential Scholars, Ashly Romero and Sarah de la Cruz, the benefits and financial freedom have been immeasurable.
"The scholarship I received is literally life changing," said Ashly, an anthropology sophomore from Anderson, Calif. "I have been given the opportunity to work towards any career I could dream of regardless of cost. The opportunity to follow dreams is the greatest gift imaginable."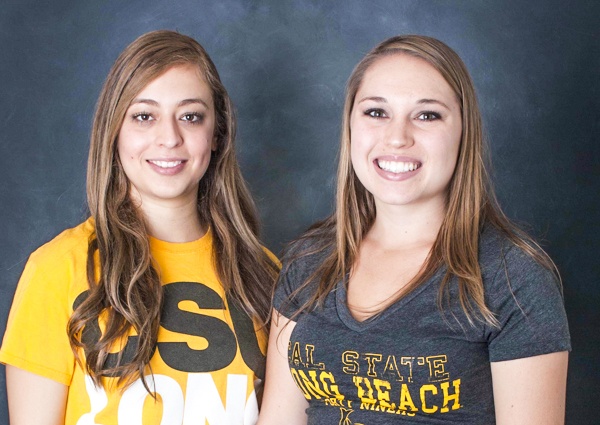 "This scholarship enabled me to pursue an education at a wonderful university despite financial limitations," added Sarah, a finance sophomore from Desert Hot Springs, Calif. "It has inspired me to succeed academically so that one day I can also give back to my community."
Dennis, who was the 1997 Distinguished Alumnus from the College of Business Administration, says those who get an opportunity to attend public universities have an even bigger responsibility to give back at any level they can afford.
As inductees of the Carillon Society, which recognizes donors who have made substantial gifts to the university, the Berrymans have also contributed to the 49er Athletic Association. At present, Dennis serves as chair of the CSULB 49er Foundation board of director's audit committee.
"I feel so privileged that I was able to go to Long Beach State because it helped me get started as a successful businessman," he said. "All the more reason why I wanted to give something back to my alma mater."