Project Ocean
Our Mission
Project OCEAN's (On-Campus Emergency Assistance Network) mission is to educate the campus on suicide prevention and promote a climate that reduces the stigma associated with mental health and mental illness and encourages students to seek help when needed. We are a peer education program in the Counseling and Psychological Services department within the Division of Student Affairs and are here to support our CSULB campus by providing resources and increasing knowledge of issues related to mental health through trainings, workshops, campus events, and peer-to-peer programs.
Educate the campus on suidice prevention
Promote mental health awareness and stigma reduction
Increase help-seeking behavior
---
About Us
Image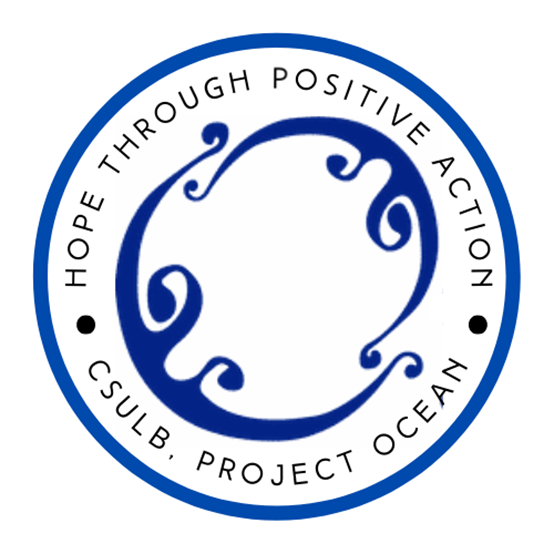 Project OCEAN (On Campus Emergency Assistance Network) at California State University, Long Beach (CSULB) was initiated in September, 2008 and was a federally funded program that focused on campus suicide prevention. The program was funded by SAMHSA in 2008 and ended in 2011.
From 2012-2014, Project OCEAN was state-funded by the voter approved Mental Health Services Act, Prop 63. It is one of several Prevention and Early Intervention (PEI) Initiatives implemented by the California Mental Health Services Authority (CalMHSA), an organization of county governments working to improve mental health outcomes for individuals, families, and communities.
The activities of Project OCEAN are designed to strengthen and fill gaps in existing services to "expand the safety net" for students vulnerable to mental health crises.
Project OCEAN supports the mental health concerns of all students.
---
Volunteer with Project OCEAN!
As the ocean tide rises and falls, our mental health journey can also have its highs and lows. With the vision of promoting mental wellness, Project OCEAN Tide Eye Volunteers are mental health advocates who play an active role in supporting Project OCEAN's mission to spread awareness about suicide prevention, mental health awareness, and stigma reduction. Tide Eye Volunteers participate in virtual outreach via social media, workshops, and connection spaces with our team of Peer Educators.