Attend the 2022 Annual Women's Research Colloquium on Friday, March 18th.
2022 Women's Research Colloquium
---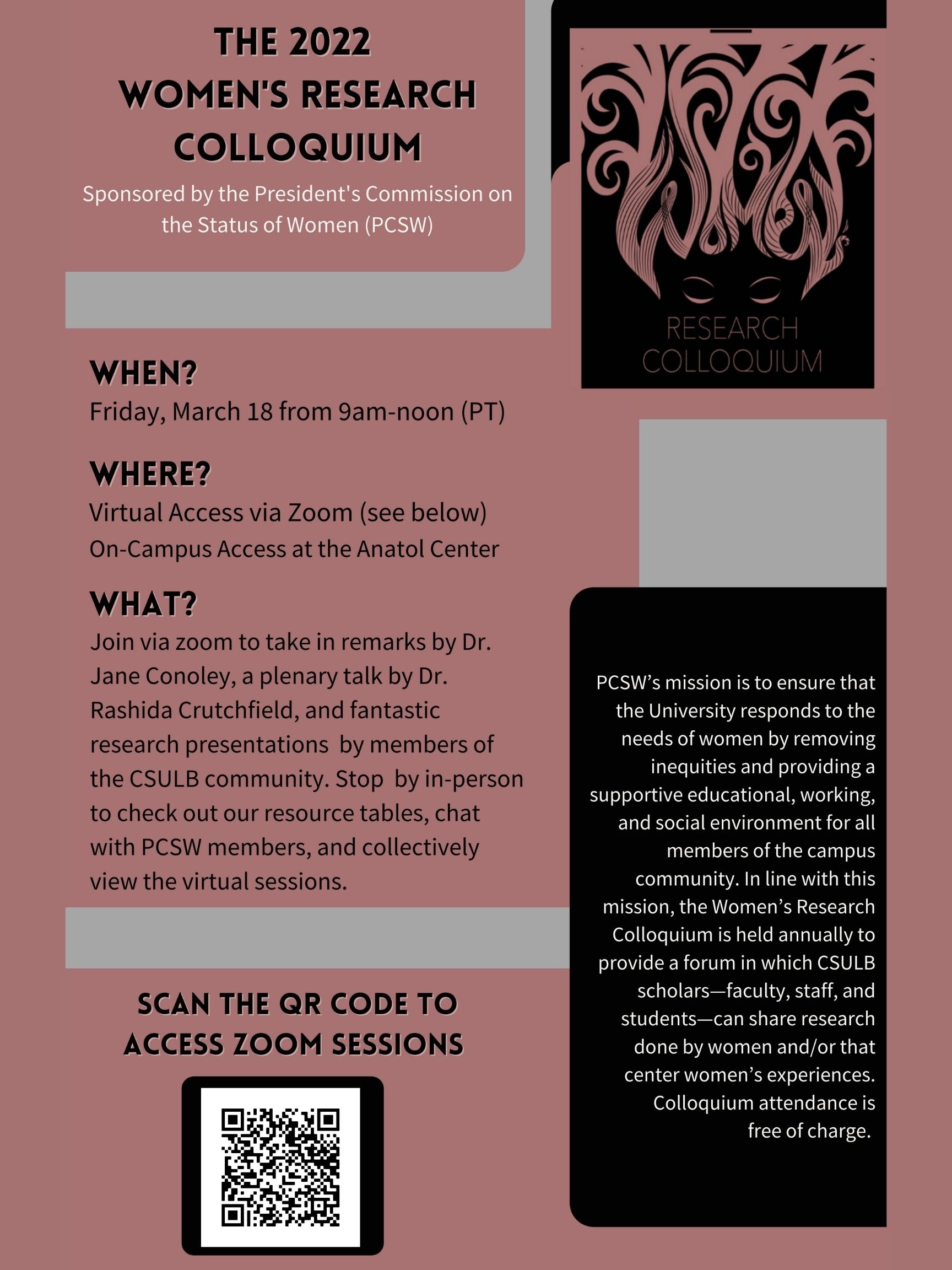 PCSW's annual Women's Research Colloquium will be held virtually on Friday, March 18th 2022 from 9 AM -12 PM! Join us to explore stimulating research conducted by women, or relating to issues concerning the experiences of women.
This years themes are the COVID-19 pandemic, spectrums of gender identity & expression, and intersectional explorations of identity. Attend virtually using the provided link or visit us in person at the Anatol Center!
We can't wait to see you there!