CSULB's social mobility: The difference a Beach education makes
Social mobility is part of the foundation of Cal State Long Beach; the university takes pride in the number of students who have graduated and landed in well-paying jobs. 
That claim is backed up by its consistently high ranking in national ratings: The Beach was ranked No. 1 nationally for its impact in driving social mobility, according to a ranking by Education Reform Now, a national think tank and advocacy organization. CSULB was ranked No. 5 nationally in the Social Mobility Index report by CollegeNET, moving up two spots from the previous year.
Yet, who are these students who have utilized their degree and social connections to advance in their chosen career path? Here are three graduates who, armed with a CSULB diploma and valuable campus networking, are CEOs, senior accounting managers and marketing directors. 
A timely decision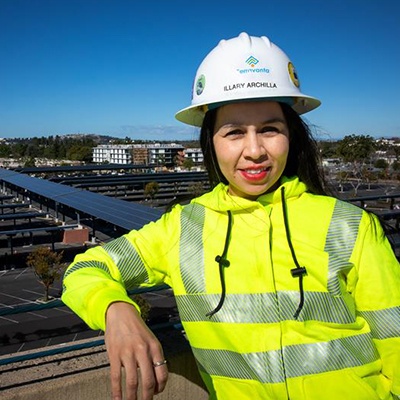 One afternoon, Illary Archilla '09 skipped class to attend a campus-sponsored career panel featuring leading women in the engineering field. It would be the best decision she would make in her college career. 
Archilla, then a master's candidate in electrical engineering, was eager to find an engineering career and figured this would be a good place to start, so she brought along her resume. 
"I got really motivated and by the end of the panel discussion, I got up and gave these women leaders my resume and mentioned why I thought I would be a good candidate for their companies," Archilla said. 
One of the panelists, a representative from Southern California Edison, listened to and offered Archilla an internship that eventually turned into her first engineering job in the energy field after graduating from Cal State Long Beach. She worked initially as a program manager, then moved up to senior project manager, handling budgets in excess of $150 million. She directed the engineering, construction and testing of new substations and distribution facilities.
"I guess I did a good job selling myself," Archilla said. "That was the beginning of where I am today." 
After nearly nine years with Southern California Edison, Archilla started her own company, Terravanta, a minority woman-owned consulting firm that provides programs, projects and construction management services. Archilla serves as CEO. 
Valuable education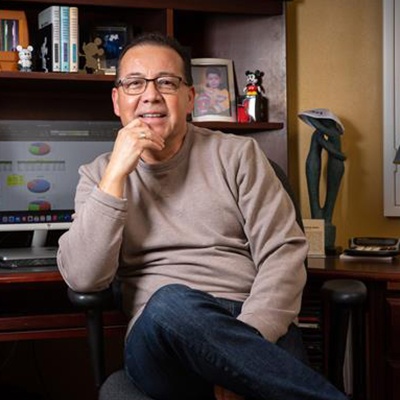 Sal Vasquez '85 spent 14 years at the Walt Disney Company as director of finance, a job in which he oversaw revenue growth and designed and implemented billing on sales ranging from $35 million to $2.5 billion. 
"Disney is a company that values education," said Vasquez, who worked alongside colleagues who earned their degrees from Stanford, USC and Notre Dame. "But when I looked at the people there that did well, a lot of them came from the state system in California." 
That would include Vasquez, who earned his accounting and finance degree from The Beach. He recently retired as accounting manager of Casablanca Bridal, where he handled its United States market as well as emerging European and United Kingdom markets. 
He credits his professors and mentors for his ability to set and complete goals, but it was the opportunities he found at CSULB for "opening doors that wouldn't have been available to me otherwise." 
Climbing the ladder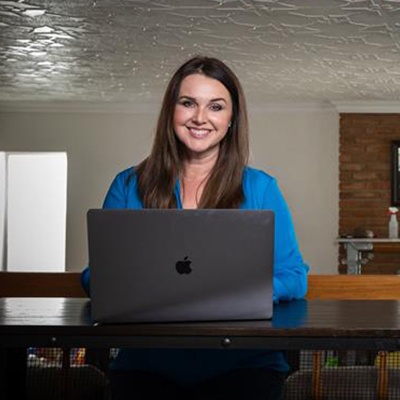 Kelli Hackett '04 wanted to go to a four-year university out of high school. But with a baby on her hip, she decided that attending a community college would be best. 
Three years later, she enrolled at Cal State Long Beach to pursue a degree in psychology with the aid of a Pell Grant, which helps low-income students cover tuition costs. Hackett said the federal grant is "the only way I could have made it." 
When Hackett graduated with her Bachelor of Science degree, she had a host of connections she made while in school and a second child. But that didn't stop her from pursuing a career in marketing. 
Today, she is the senior marketing manager for a content solution provider that deals with retailers, manufacturers and distributors. 
"I work in corporate marketing, run a nonprofit organization that helps low-income mothers, coach women clients and make six figures," Hackett said. "Talk about social mobility. I've been able to get ahead by networking to move up the ladder."
Hackett also has founded a nonprofit called Moms Next Door, which assists low-income mothers, and has self-published several books.