Il Postino
Fall 2021
Below you'll find Dr. Vettore's introduction to the Fall 2021 issue of Il Postino, the Graziadio Center's semesterly newsletter. To read the rest of this semester's issue, visit the Il Postino tumblr page!
A Letter on what's new at the Graziadio Center-and on Lorde
Dear friends of Il Postino,
Welcome to the Fall 21 issue of our newsletter.
Even though the semester has just started, we have been busy since the end of the spring semester, when the Graziadio Center chose its operating word for the summer: outreach. Our program can only thrive with a healthy number of students, and our outreach effort is one of the tools we can implement to achieve that goal. We reached out to all the high schools and community colleges that offer Italian language in LA and Orange County (plus some in the San Diego and San Francisco areas as well) and met with several teachers, professors and their classes to illustrate the benefits of learning Italian and the abroad opportunities we offer at CSULB. More meetings are populating our calendars. It is only the beginning of a long and, we hope, successful collaboration with the institutions of the area. This first planned and coordinated effort showed strong potential: this semester we welcome a couple of new Majors in Italian, and we are happy to report that things look good in our MA program as well: this semester three new MA students have joined our cohort: Moisés Garcia, Quinn Kendall, and Craig Smith. You can read their profiles below.
Programs thrive thanks to students but also to faculty. Dr. Adrià Martín-Mor was finally able to join the RGRLL department as a professor of Translation Studies after a year-long delay caused by the pandemic. Hailing from Barcelona, Dr. Martín-Mor's, research interests are related to translation technologies, with a focus on machine translation and free and open-source software. He is also interested in minoritized languages, mainly Catalan and Sardinian, and how technologies can contribute to preserving language diversity. For his profile and interview, please see below.  ¡Bienvenido, Adrià!
Image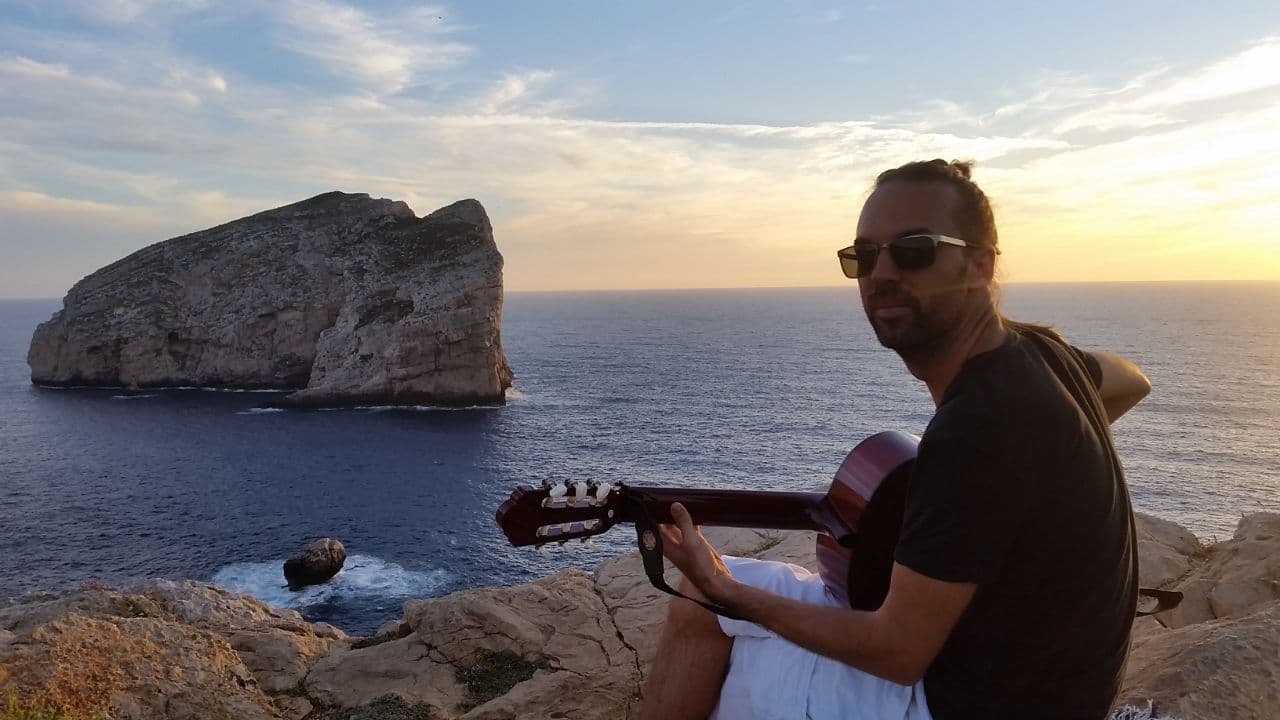 A warm welcome back also to Dr. Francesco Chianese who, after his time at CSULB as Fulbright scholar in 2018–19, has come back to CSULB as the Marie Skłodowska-Curie Fellow at Cardiff University and California State University. Because of the pandemic, Dr. Chianese had to wait a year before being able to join us at CSULB but was finally able to move back to Long Beach in mid-August. Since he is teaching and organizing a conference on Pasolini (tentatively scheduled in early March), his profile will be featured in the Spring issue of Il Postino. Bentornato, Francesco!
For the academic year 2021-22, the new lineup of Club Italia officers is:
Mariana Barrios, President, Jaclyn Taylor, Vice President, Diego Brol, Treasurer, Bria Pellandini, Publicist, and Moisés Garcia, Secretary.
Please see the Club Italia story below for more details on their events and Tavola Italiana.
Image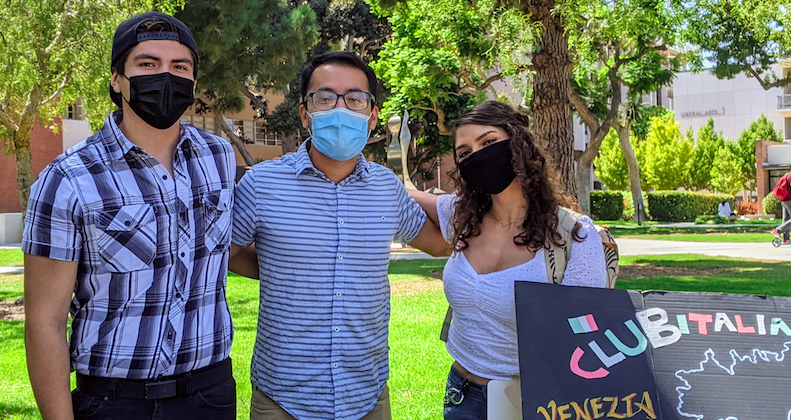 The Graziadio Center and the Università Roma3 will collaborate once again for the 4th iteration of the very successful Telecollaboration Project. With Drs. Diego Cortes Velazquez and Elena Nuzzo (Roma3 University) we created a finely tuned series of linguistic and cultural tasks engineered to help fourteen of our upper division students of Italian improve their oral and written skills by working remotely with fourteen Italian Roma3 students.
Guest speakers are being scheduled for either in-person or virtual talks for the 2021-22 academic year. Our first guest speaker, Ilaria Tabusso Marcyan of the University of San Diego, will present her talk, "The local and global environmental impact of Italian Food Cultures: SLOW FOOD and TERRA MADRE", and in November, Daniela Boccassini, a professor at the University of British Columbia,  will lecture on " Dante's Sense of Place: Shifting Perspectives on Exile and Ecology". In the Spring, we look forward to guest speaker Loredana di Martino (USD) and her lecture on Italian feminism, as well as Pasquale Verdicchio (UCSD), who will present on human migrations and the environment.  Finally,  a "giornata di studi" on Pier Paolo Pasolini (1922–1975), will take place around the beginning of March, hopefully face-to-face, on campus.
Our curriculum is expanding and adapting to the needs of an ever-evolving world and of our students. A new course on Italian for business (ITAL 320) has been created and next year most likely will be part of our offering for the Minor and Major. Another new course on Italy and the Mediterranean is in the works and will be offered as soon it makes it through the curricular process.
To conclude this letter, a word on New Zealand popstar Lorde: even though she is not Māori, she realized that the values that inform her belief in "caring for and listening to the natural world" come from the Māori culture, so she released an EP on which she sings several tracks of her latest album (Solar Power) in Māori––culture and language cannot be kept apart. This reminded me that in 2017 a Māori tribe won a long-fought battle to have their river considered as a living entity and be granted the same legal rights as a human being. As a Guardian article stated, "The new status of the river means if someone abused or harmed it the law now sees no differentiation between harming the tribe or harming the river because they are one and the same". Lorde's choice to honor her care for the natural world by pairing the fundamental ideas with the culture and language that created them is wise and, for many reasons, inspirational—it is also a reminder for all of us that these two entities are one and the same, and they should always be honored and defended. Pai te mahi, Lorde!
Enrico Vettore
Image