South African student earns 2020 CSU Trustees' Award
Published September 17, 2020
Jayden Maree was standing outside of his homeroom class in George, South Africa, holding the large envelope that contained his 10th-grade report card. He slowly opened it and his eyes widened: his grades were so good he surprised himself. 
Before that moment, Maree often felt like a college education wasn't an option. South Africa's universities were in turmoil: riot had forced schools to shut down, some were even set on fire. 
But this report card left him with renewed hope and a new goal: go to college in the United States. 
"That moment changed what I wanted for myself and for the rest of my life," he said. "It made me realize I was capable of so much more." 
Maree is now a third-year aerospace engineering major at Cal State Long Beach and was recently honored with the CSU Trustees' Award. The Beach honoree is one of 23 students across the system who demonstrated superior academic performance, personal accomplishments, community service and financial need while pursuing his degree in mechanical engineering.
The students will be recognized during a ceremony as part of the CSU Board of Trustees' virtual meeting on Sept. 22, which will feature a compilation of self-made videos from each scholar. 
The program was established in 1984 by the William Randolph Hearst Foundation. In 1999, the foundation partnered with the CSU Board of Trustees to supplement funding with contributions from CSU Trustees, CSU Foundation Board of Governors and private donors. Each student scholarship is named after a donor — Maree was named the Relyea Family Scholar. 
"I hope I received this award because the CSU Trustees saw my good intentions and that I want to make a life for myself," he said. "I take my studies and life very seriously. I'm not here to fool around." 
Image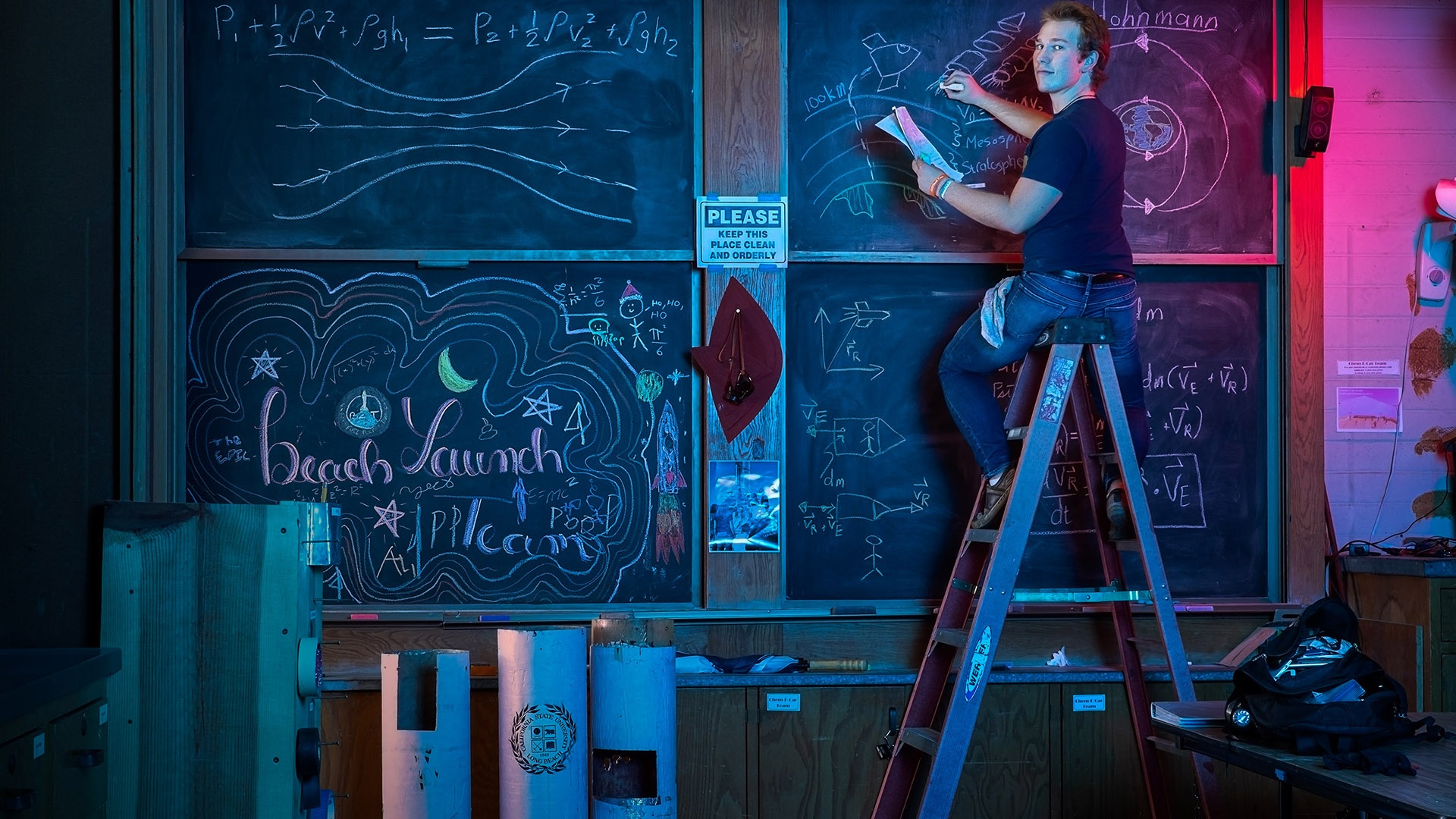 But his path getting here hasn't been easy. Growing up in South Africa, Maree loved to build robotics projects — such as a light-chasing robot made from a computer mouse - but many of them went unfinished because of a lack of local resources and problems with the local postal system. 
"The postal service isn't reliable in South Africa, almost everything ends up lost or stolen," he said. "I could never finish projects because I would've had to order the parts I needed to complete my projects online." 
Not having the resources to complete his passion projects was, in part, what fueled his desire to attend college in the U.S., he said. But the application process was a whole different hurdle to overcome. 
Even something as simple as taking the SAT's was challenging due to a lack of resources. 
"Taking the SAT's was a challenge because none of my teachers knew anything about it or how to prepare me for it, and there were no SAT books to buy anywhere nearby," he said. "My parents had to drive me to the nearest testing center six hours away, and the day before the exam we stayed overnight nearby." 
Once Maree got to the U.S. and began studying at The Beach, he faced financial pressures and health issues that he had to overcome.
But still, he said being in California and studying at The Beach has opened doors for his future "like nothing else." CSULB's on-campus organizations have helped him network and learn a variety of skills. 
"I've been able to help make video games, build rockets, get involved in student government and try out a bunch of things that have helped me get a better picture of what direction I want to take my life in," he said. "Some of these things, like helping a team build a liquid-fueled rocket, are not things I could have done in South Africa." 
Maree said he's grateful to be honored with the CSU Trustees award because it will help alleviate some of the financial pressures of being an international student and will help him pursue his goals of adding another major or minor to his studies. He has goals of becoming a professor or entrepreneur. 
"It's a very prestigious award and I'm so happy I won it," he said. "It changes my life in a lot of ways."