Impactful
Our graduates individually – and the university as a whole – show the power and reach of The Beach as a catalyst for our state and our communities. 
---
As the aerospace industry continues to grow in Long Beach and the Greater Los Angeles area, Cal State Long Beach is committed to building a talent pipeline and reshaping this specialized workforce through strong industry partnerships, experiential learning, a robust system of academic support and a diverse student body. 
Image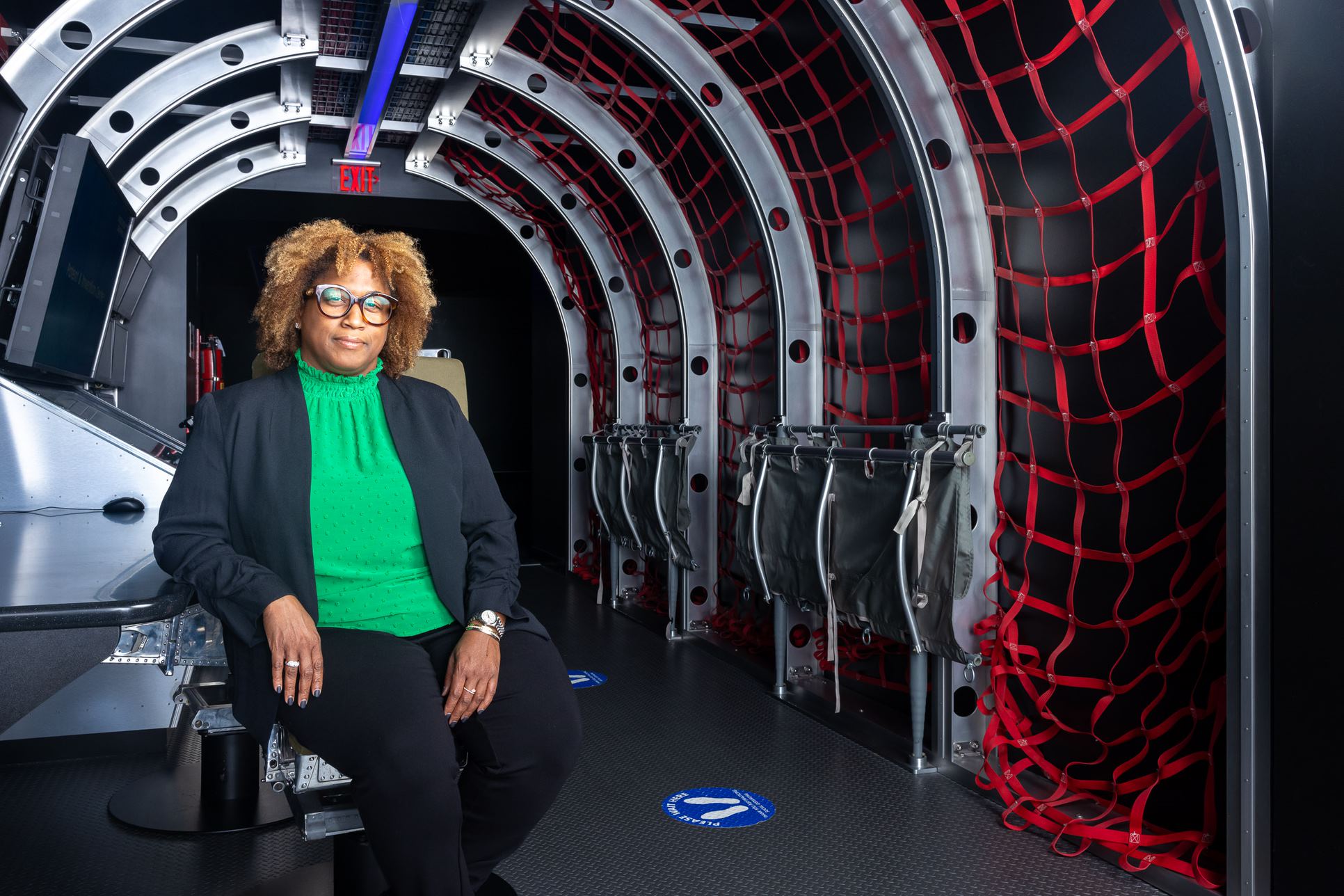 Candace Givens '06 (B.A. economics) knows firsthand that Beach graduates can transform industry. She was already working at Northrop Grumman when she transferred to Cal State Long Beach, finding the university's flexible schedule and lab classes a good fit. 
"I've spent over 25 years working on satellites and in the space domain," she said. "I love that we get to do things that people thought were impossible — we just figure out how to get them done." 
Givens, Northrop Grumman's vice president of the Overhead Persistent Infrared and Geospatial Systems business unit, studied electrical engineering "for a long time" but ended up switching majors. "By the time I finished, I knew I wanted to go into management, lead people and understand a little more about the business. I was learning a lot of technology hands-on, at work. I enjoyed making that transition at Cal State Long Beach and getting my degree in economics." 
Image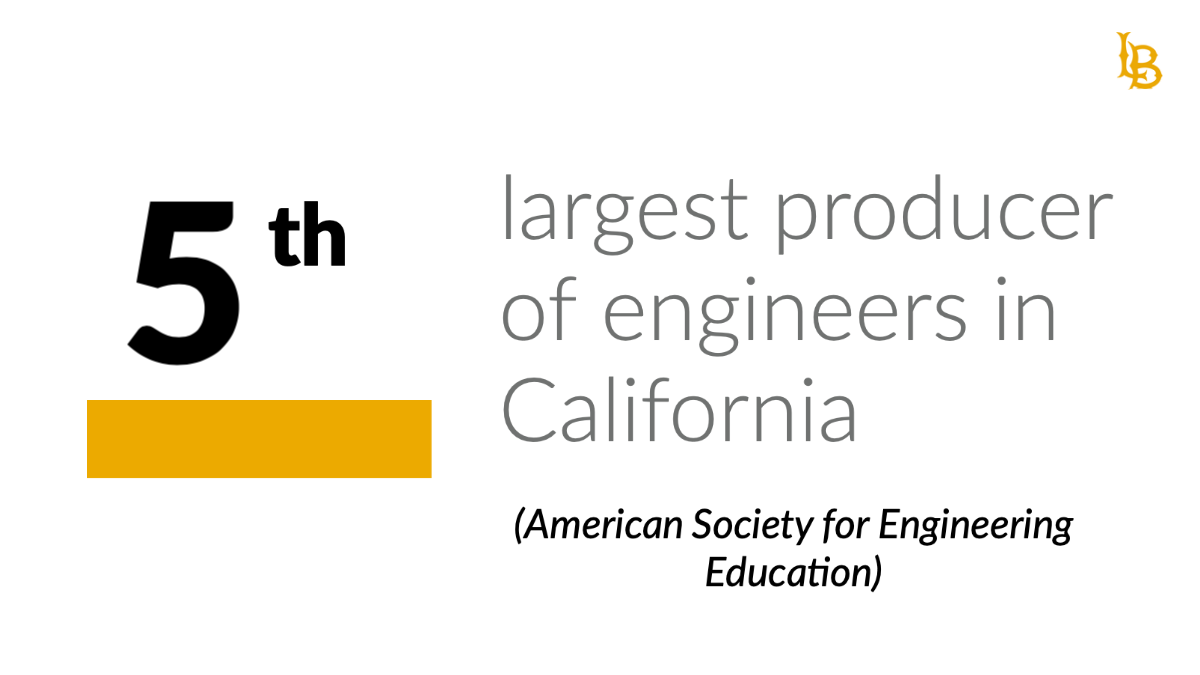 Like her, Beach graduates "are ready to hit the ground running," she said. "Students from Cal State Long Beach come out better equipped because so many of them are working or they're the first in their family to go to college, so they have a little more grit, a little more perseverance. They understand more about the world and adjust into our industry a lot better." 
Today, Northrop Grumman is the No. 2 employer of Beach engineering graduates. On campus, the aerospace and defense technology company supports the Northrop Grumman Veterans in Engineering Student Study Center, student chapters of various professional clubs, internship initiatives, and the Beach Engineering Student Success Team (BESST), which looks to increase the success rate of all College of Engineering students, especially those from diverse backgrounds and with the greatest need. 
Givens was on campus to welcome BESST's Fall '22 cohort. 
"When we're trying to figure out how to do things that haven't been done before, you need people from all walks of life and different backgrounds to contribute and figure out how to do that — and where better to start than at Cal State Long Beach?" said Givens. 
"When we need to recruit, we know we can get that diversity of experience, that diversity of thought, bring it in-house and make sure that we apply it to our solutions." 
---
$1.88 billion 
The Beach's economic impact in California (CSU ICF Impact Study, 2021)
Highest number of single- and multiple subject teaching credentials 
awarded in the CSU system (CSU, 2021-22)