Andrea Caban
Andrea Caban (Head of Voice and Speech) has toured her solo play The Voice Bank, originally workshopped and produced in the Theatre Arts Department in October of 2015, to various places including Penn State's Art and Design Research Incubator, UC Santa Cruz's Department of Biological and Physical Sciences and Chicago's Greenhouse Theater Solo Celebration in conjunction with the Voice and Speech Trainer's Association Conference. The Voice Bank tells the story of one woman who defies her ALS diagnosis to fight for the privilege to keep speaking. Caban plays both herself and Terry, a woman with an indomitable spirit and a passion for performance, as they manage Terry's progressing symptoms through voice and accent training. With every performance, Caban partners with local chapters of the ALS Association to raise awareness for the disease and the research around it. Click here for photos. 
Andrea is a voice/speech/dialects expert and an award winning playwright/solo artist (New York Innovative Theater Award-Solo Performance). Her latest solo play Questions My Mother Can't Answer, which is featured in the 10th Edition of Robert Cohen's Theatre, has toured throughout the US, Africa and most recently South America. Her tours always include a community-engagement component, everything from developing a documentary theatre piece with Long Beach High School students and CSULB students to creating a clown show with sex-workers in Cape Town to developing poetry performances with rural South African youth.
Andrea has been on the faculty at UC Irvine and CSU Fullerton, and has been an artist-in-residence at University of Cape Town and University of Costa Rica. She is the dialect expert on HowCast.com, demonstrating over 35 accents. She coaches theatrical productions (Tony Award-winning South Coast Rep, New Swan Shakespeare Festival, and Resident Dialect Coach at Pacific Symphony), TED talk speakers, and privately for actors, opera singers, scientists and business professionals from around the world. As Associate Director of Knight-Thompson Speechwork and Associate Teacher of Fitzmaurice Voicework, she trains other teachers in the certification programs for both pedagogies. Designated Master Teacher, Knight-Thompson Speechwork. Professional Affiliations include: AEA, SAG/AFTRA, VASTA, Dramatists Guild, League of Professional Theatre Women. MFA, UCI.
Image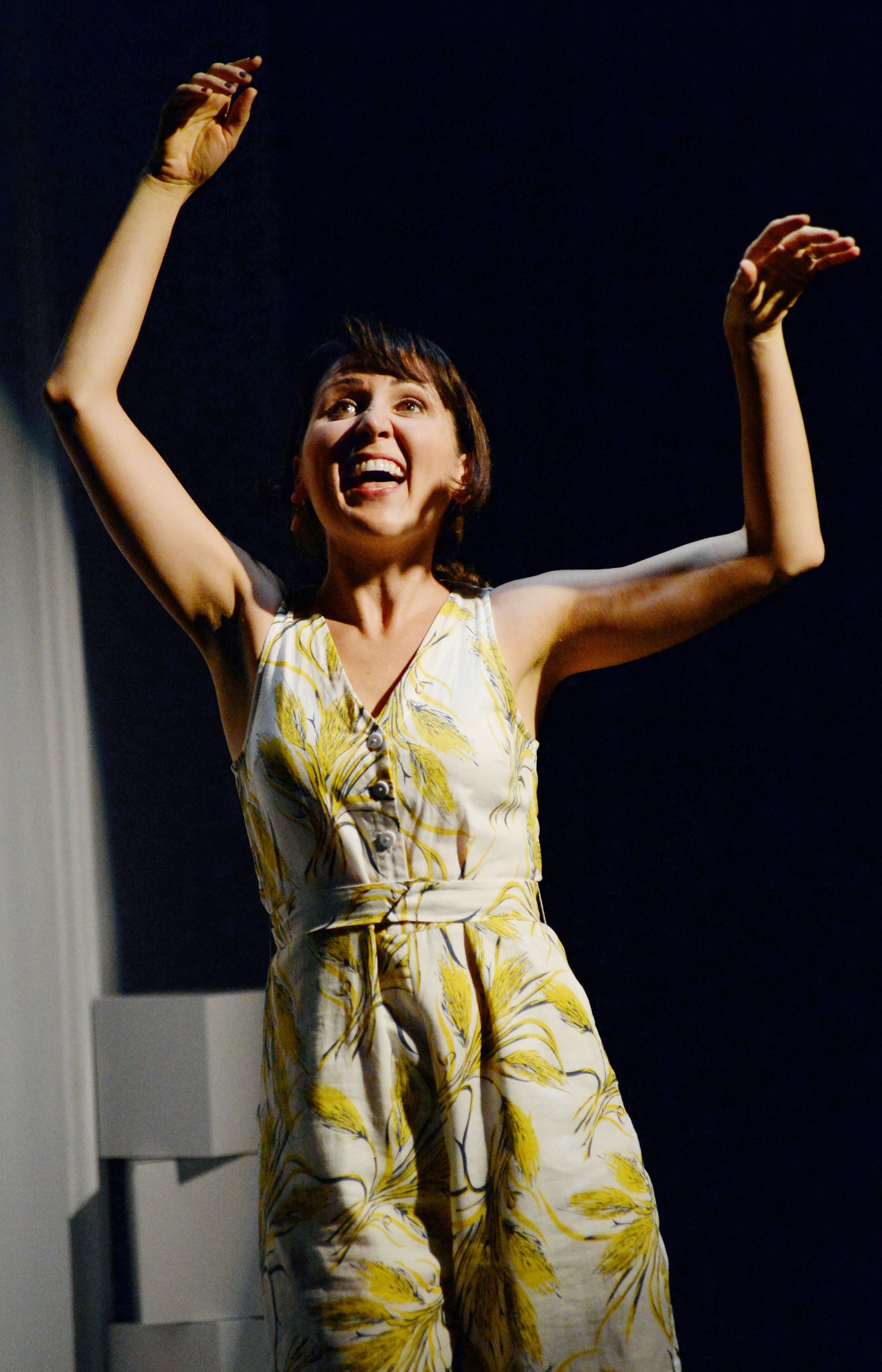 Image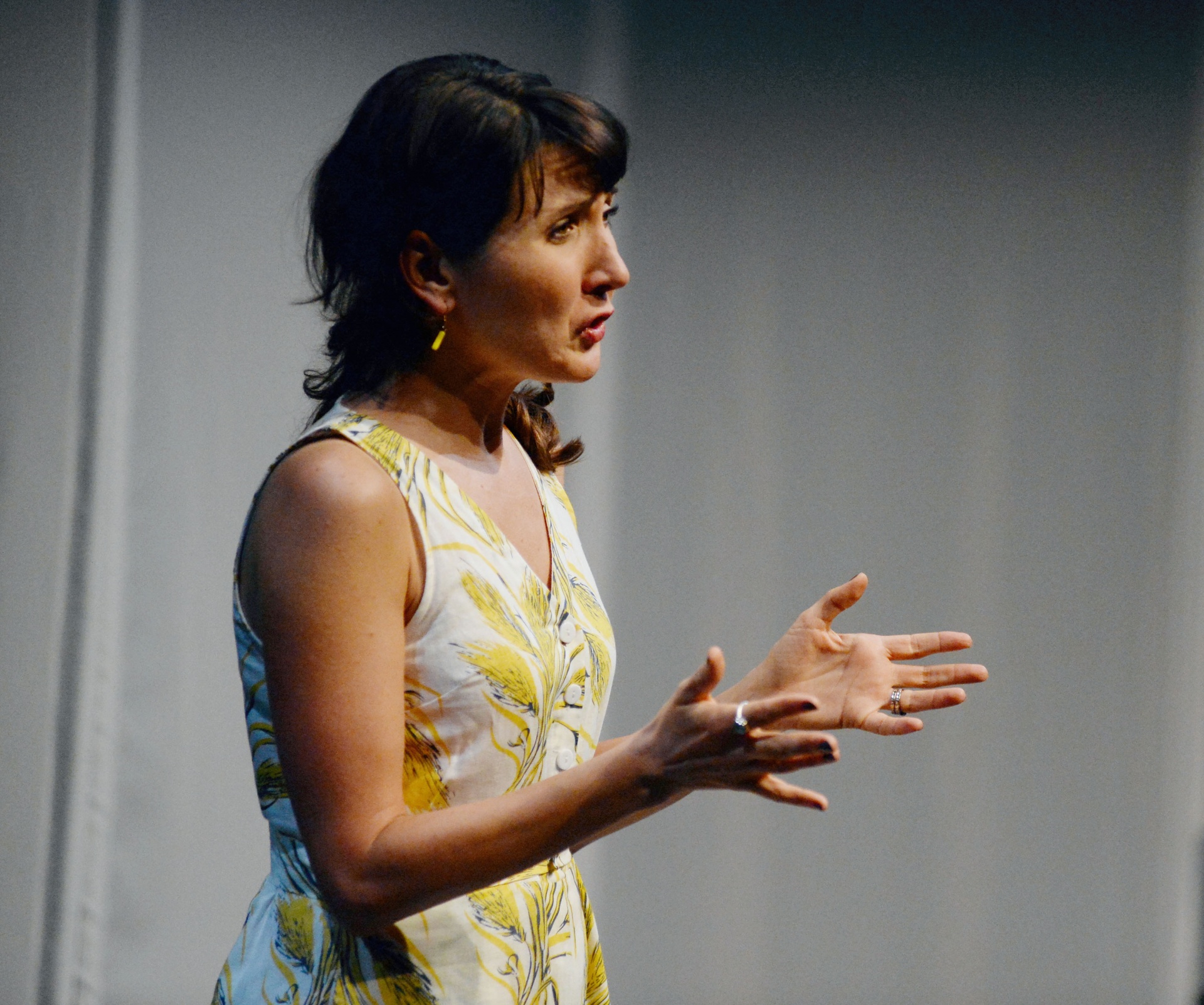 Above: Production photos from The Voice Bank. Photo credit: Kip Polokoff.