Fall 2021 - Archived Newsletter
This online publication is produced each semester to recognize faculty and students for their ongoing work. In our Fall 2021 issue of Research @ The Beach, we focus on the impact of institutional-level research and grants. 
Discover how Barbara Kim and R. Varisa Patraporn are improving underserved AAPI student wellness and fostering career pathways; Dominica J. Scibetta's effort through the GEAR UP program to develop a systemic approach to addressing the needs of students from high-poverty, low-college-going communities; and Edwin Achola's recruitment and training of culturally responsive educators in FACTSS.
You can also learn about Judy Brusslan's support of underrepresented and underserved Masters' degree students interested in transitioning to Ph.D. programs in the biomedical sciences in the Bridges to the Doctorate (BTD) research training program; Rashida Crutchfield's development of programs and services for students experiencing housing and food insecurity across public higher education; and Kamiar Alaei's goal of developing culturally relevant public health information technology through a health equity lens. 
More information can be accessed by clicking the topics below. 
New Awards, New Proposals and Research Expenditures
July 1, 2021 - September 1, 2021
| Total # New Proposals Submitted | Total New Research $ Requested | Total # New Proposals Awarded | Total New Research $ Awarded | Research Expenditures |
| --- | --- | --- | --- | --- |
| 78 | $42,526,709.00 | 50 | $18,157,869.80 | $8,004,277.00 |
Faculty Receiving New External Awards: April 1, 2021 - September 30, 2021
Faculty Name

Funding Agency

Amount Awarded

Project Title

College / Unit

Ayala, Perla

NIH - NIGMS

$147,500

Engineering Biomimetic Tissues for Muscle Repair

COE

Balbas, Andrea

NSF

$67,796

Collaborative Research: Investigating Mantle Source Reservoirs and Cretaceous Plate Motions Recorded by Ancient Mid-Pacific Oceanic Rises and Seamount Tracks

CNSM

Ban, Hyowon

The Korean Cartographic Association

$5,169

2021 Standardization of Marine Geographical Names and Promoting Awareness

CLA

Becker, Matthew

ARCADIS vis Dept. of Defense

$24,980

Thermal In-Situ Sustainable Remediation

CNSM

Benken, Babette

Foundation for California Community Colleges via Ca EdLearning Lab

$100,000

Expanding Students' Affect, Understandings, and Perceptions of Relevance Through Realistic Tasks in Calculus

CNSM

Bhandari, Deepali

NIH - NIGMS

$110,625

Molecular Mechanisms Underlying Cell Survival During Endoplasmic Reticulum Stress

CNSM

Binnall, James

CSU Fullerton via CSU Project Rebound Consortium

$135,000

Project Rebound

CHHS

Brusslan, Judy

NIH - NIGMS

$215,855

Bridges to the Doctorate Research Training Program at California State University Long Beach

CNSM

Bu, Xianhui

NSF

$354,871

MRI: Acquisition of a Single Crystal X-ray Diffractometer

CNSM

Bu, Xianhui

NSF

$392,017

RUI: New Ultrastable Crystalline Porous Materials

CNSM

Chen, Yutian

NSF

$289,512

Collaborative Research: CISE-MSI: RCBP-RF: CNS: Truthful and Optimal Data Preservation in Base Station-less Sensor Networks: An Integrated Game Theory and Network Flow Approach

CLA

Chun, Chi-Ah

NIH - NIGMS

?

BUILD II - Research Enrichment Core

AA

Chun, Chi-Ah

NIH - NIGMS

?

BUILD II - Training Core

AA

Chun, Chi-Ah

NIH - NIGMS

?

BUILD II - Administrative & Institutional Core

AA

Crutchfield, Rashida

The Kresge Foundation

 

$550,000

Evaluation of Innovative Rapid Re-Housing Supports for College Students Experiencing Homelessness

CHHS

Crutchfield, Rashida

Walter S. Johnson Foundation

$300,000

Evaluation of Innovative Rapid Re-Housing Supports for College Students Experiencing Homelessness

CHHS

D'Anna, Laura

Community Partners

$21,755

Building Healthy Communities, Long Beach Learning and Evaluation Project

CHHS

Enriquez, Loretta

U.S. Department of Education

$3,234,195

Educational Talent Search Programs

SA

Enriquez, Loretta

U.S. Department of Education

$1,436,805

Educational Talent Search - South Bay

SA

Fata, Frank

Institute of International Education

$455,302

ROTC Language and Culture Training Grant 2018-2023

CLA

Garcia-Vega, Melawhy

Unidos US via General Mills

$11,286

Increasing Food Security: Strengthen Local Community Food Systems

CHHS

Garcia-Vega, Melawhy

USDA - National Institute of Food and Agriculture

$975,314

Leveraging Interdisciplinary Nutritional Knowledge (LINK) Program

CHHS

Garcia-Vega, Melawhy

City of Long Beach - Dept. of Health & Human Services

$24,999

Mi Vida Cuenta: Latinx Health Equity Initiative

CHHS

Hagedorn, Benjamin

University Corporation at Monterey Bay via CSU COAST

$110,755

Impact of Sea-level rise on Groundwater Pollution Vulnerability in Shallow Coastal Aquifers

CNSM

Hanley, Gerry

Lorain County Community College

$140,000

Online Support for Apprenticeship Programs: Providing Access and Building Community

CLA

Hanley, Gerry

Tennessee State University via NSF

$72,853

Scaling the Impact of the HBCU Affordable Learning Community and Open Library in Higher Education

CLA

Hedayatiour, Ava

NSF

$297,448

CISE-MSI: RCBPP-RF: SHF: Towards Efficient, Reliable, and Secure Chaotic Communications in Wearable Devices

COE

Huckabay, Lucy

Hoag Memorial Hospital Presbyterian

$100,000

RN to BSN Completion Program

CHHS

Huckabay, Lucy

Hoag Memorial Hospital Presbyterian

$100,000

On Site Adult Gerontology Acute Care Nurse Practitioner (AGACNP)

CHHS

Huckabay, Lucy

Hoag Memorial Hospital Presbyterian

$150,000

Nursing Master of Science Degree in Nursing (MSN) On-Site Family Nurse Practitioner (FNP) Program

CHHS

Jelena Trajkovic fr Monge, Alvaro

NSF

$34,073

Collaborative Research: Understanding the Impact of Low Prerequisite Proficiency on Student Success in Computer Science

COE

Kim, Mimi

Community Partners/TORCH

$19,168

Community Restorative Justice Solutions Evaluation

CHHS

Klig, Lisa

CIRM

$3,276,500

CIRM: STEM Cell Research

CNSM

Klotz, Alex

NSF

$227,910

RUI: Materials Physics with Kinetoplast DNA

CNSM

Laris, Paul

NSF

$343,916

REU Site: Tracking Land Change (TLC)

CLA

Laskowski, Nicholas

Wake Forest University

$40,000

The Honesty Project

CLA

Lowe, Chris

Qatar University via Qatar National Research Fund

$42,394

Assessing the contribution of oil platforms and the impact of decommissioning scenarios to marine biodiversity, productivity and connectivity

CNSM

Madrigal, Leilani

Association for Applied Sport Psychology

$2,600

A six-session pilot intervention to address racism in sport and empower athlete activism

CHHS

Marcus, Richard

U.S. Department of the Interior - Peace Corps

 

$212,990

 

Peace Corps Campus Strategic Recruiter

 

CLA

Mark, Ron

Commission on POST

$45,507

Supervisory Course Train the Trainer

CHHS

Mark, Ron

Commission on POST

 

$ 667,501

POST Use of Force Scenario Simulations Train-the-Trainer Course

CHHS

Mark, Ron

Commission on POST

$359,442

POST Executive Development Course

CHHS

Martin, Wade

Downtown Long Beach Alliance

$6,718

Entrepreneur and Small Business Education Series Workshop

ORSP

Meyer-Adams, Nancy

UC Berkeley

$3,670,757

CalSWEC Title IV-E Stipend Program 2021-2022

CHHS

Mezyk, Stephen

NSF

$150,000

ERASE-PFAS: Collaborative Research: Development of Quantitative Tools to Assess the Mechanisms and Full Potential of UV-ARPs for the Treatment of PFASs in Water

CNSM

Moghtadernejad, Sara

US. Army - ONR

$319,287

Power-based Additive Manufacturing Laboratory (PAM Lab)

COE

Moon, Ju Cheol

Institute for National Security Strategy

$13,000

 

A security framework for information control system

COE

Nasr, Elhami

SJSU Research Foundation

$39,468

Preconstruction Support Cost Analysis Mineta Consortium for Transportation Mobility (USDOT, Caltrans) /
California State University Transportation Consortium

COE

O'Brien, Thomas

California Air Resources Board (CARB)

$ 240,000

Workforce and Economic Impact Evaluation of Future Zero-Emission Requirements for Cargo Handling Equipment

CPIE

O'Brien, Thomas

Intermodal Association of North America

$75,000

IANA Scholarship Program

CPIE

O'Brien, Thomas

GO-Biz

$ 50,000

GO-Biz Port Solutions Summit

CPIE

O'Brien, Thomas

Eno Center for Transportation

$60,917

Waterborne Competitiveness: U.S. and Foreign Investments in Inland Waterways

CPIE

Peterson, Michael

NSF

$800,000

PREM: Cal. State Univ. Long Beach and Ohio State University Partnership for Education and Research in Hard and Soft Materials

CNSM

Rahmani, Mehran

SJSU Research Foundation

$75,000

A Practical Framework for Component-Level Structural Health Monitoring of the Gerald Desmond Bridge

COE

Reeb, Tyler

Southern California Regional Transit Training Consortium

$4,784

CTTC Workshop Facilitation

CPIE

Robertson, Terry

American Gold Star Manor

$150,000

AGSM Needs Assessment

CHHS

Scibetta, Dominica

California Student Aid Commission

$439,448

Cal Soap

SA

Shafer, David

U.S. Department of State

$15,000

Strengthen Transatlantic University Collaboration with COIL

CLA

Stevens, Lora

NSF

$244,349

The Utility of Stanols in Species Identification

CNSM

Suaray, Kagba

Mathematical Association of America

$6,000

Tensor-Summa Program

CNSM

Tian, Fangyuan

NIH - NIGMS

$110,625

Porous inorganic Framework Thin Film as Drug-Eluting Stent Coating

CNSM

Topete, Rafael

U.S. Department of Education

$3,036,180

TRIO Student Support Services Classic

SA

Treesukosol, Yada

NIH - NIGMS

$147,260

Physiological mechanisms underlying alterations in diet preference

CLA

Vogel, Brenda

State of CA Department of Health Care Services / FED HRSA 93.913

$189,000

Emergency Preparedness Technical Assistance tailored to tribes, Tribal Health Programs, and Indian Health Clinics

CHHS

Wax, Amy

Southern California Edison

$ 9,240

Cultural Assessment for Asset Management Roadmap

CLA

Weers, Paul

NIH - NIGMS

$110,625

Mechanism of initiation of lipid binding of apolipoprotein A-I

CLA

Whitcraft, Christine

The Nature Conservancy

$32,486

Functional Roles of Oysters and Eelgrass in Southern Ca

CNSM

Whitcraft, Christine

University Corporation at Monterey Bay via CSU COAST

$134,013

Development of Cost-effective Metrics for Monitoring Living Shorelines

CNSM
Image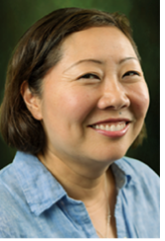 By Barbara W. Kim, Ph.D.
Professor
Department of Asian and Asian American Studies
College of Liberal Arts
College of Education
Image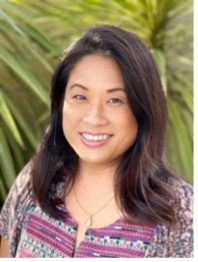 By R. Varisa Patraporn, Ph.D
Associate Professor
Department of Sociology
College of Liberal Arts
Project Resilience: Improving Post-Pandemic AAPI Student Wellness and Fostering Career Pathways at the Beach
Asian Americans and Native Hawaiian Pacific Islanders (NHPIs) are two of the fastest-growing racial groups in the U.S. and comprised about 22 percent of the CSULB student population in 2020. Asian American and Pacific Islander (AAPI) students are often perceived as a "model minority" with high educational aspirations and achievements to match when, in reality, they have diverse migration histories, socioeconomic status, and educational opportunities and outcomes. 
While anti-Asian xenophobia and violence are not new in the U.S., AAPIs experienced an alarming escalation of violence, hate incidents, and discrimination in the wake of the COVID-19 pandemic.
One effect has been a significant toll on the mental health of AAPI students (Zhou, 2020; Hawley et al., 2021; Stop AAPI Hate, 2021). However, AAPIs continue to delay help-seeking in comparison to other racial/ethnic groups due to cultural stigma, minimization of emotional distress, and internalization of the model minority myth (Kim and Lee, 2021). 
The model minority myth continues to serve as a structural barrier in falsely assuming that AAPI students do not experience discrimination and emotional distress, and do not need support even as the pandemic has heightened and revealed existing vulnerabilities, disparities, and crises across communities.
CSULB, one of fourteen CSU campuses designated as an Asian American and Native American Pacific Islander-Serving Institution (AANAPISI), was awarded a five-year, $1.46 million AANAPISI grant from the U.S. Department of Education in September 2021. To be designated as an AANAPISI, colleges and universities must have an undergraduate enrollment that is at least 10 percent Asian American and Native American Pacific Islander, and at least 50 percent of degree-seeking students must receive federal financial assistance. 
The grant enables CSULB to improve and expand its capacity to serve AAPI and lower-income students by providing (1) academic support through learning communities; (2) wellness and mental health support; (3) work-based learning experiences and skill development; and (4) faculty development. Faculty, staff, and students will partner to provide integrated student support services that center AAPI identities, narratives, and experiences and build on ongoing programs and initiatives.
Many CSULB students come from large, diverse AAPI communities in Los Angeles and Orange Counties (including the city of Long Beach, home to the largest Cambodian American population in the nation) which were hit earlier and harder by the COVID-19 pandemic. CSULB enrolls high numbers of Cambodian and other Southeast Asian Americans who, even before the pandemic, faced educational disparities, intergenerational educational challenges, mental health struggles, and cultural invisibility in the U.S. (Asian American and Pacific Islander Coalition Helping Achieve Racial and Gender Equity, 2019). 
NHPI students, who also experience such racial inequities and disparities, are often invisible due to the lack of disaggregated data (Teranishi et al., 2019). With the resources provided by the grant, Project Resilience will expand the campus's capacity to improve the visibility of Asian American and NHPI students, making them seen, heard, and supported in an integrated and inclusive manner. It will signify CSULB's commitment to AAPI and NHPI students and the community at large, and it aligns with its broader institutional commitment to diversity, equity, and inclusive excellence.
Image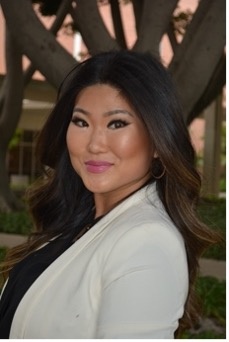 By Dominica J. Scibetta
Director, Long Beach Cal-SOAP
Student Affairs Division  
GEAR UP: Gaining Early Awareness and Readiness for Undergraduate Programs
How did you get interested in this research area?
Like many of the student populations we serve, my identity is also multifaceted and intersectional. I am a transracial Korean adoptee, was raised by parents who served as community faith leaders, and grew up in a predominantly white lower-middle-class suburb of New York. I attended a very small low-resourced high school, yet with the critical support of mentors, counselors, and teachers I found myself attending a large R1 university. 
These experiences enriched my perspective on diversity and deepened my sense of purpose to advocate for historically underrepresented groups long-term. Throughout my career, I have led state and federal equity initiatives dedicated to strengthening the K-16 pipeline. One of my ongoing priorities is setting strategy for sustaining equity and access programs. GEAR UP (Gaining Early Awareness and Readiness for Undergraduate Programs) directly connects to these priorities by developing a systemic approach to addressing the needs of students from high-poverty low-college-going communities. 
By integrating the voices of administrators, teachers, counselors, parents, students, and the greater community throughout development, implementation, and evaluation, GEAR UP builds the infrastructure for replicable and long-lasting programs and services. The GEAR UP partnership model aligns with my philosophy that education should be community-based, innovative, sustainable, and interdisciplinary. 
What impact will GEAR Up have?
GEAR UP will provide high-poverty middle and high school students throughout the Norwalk La Mirada Unified School District the services needed to earn a high school diploma and matriculate to college. Federal funding of $1.24 million per year for 7 years, plus a required 1:1 match from educational partners, will enable the program to establish an enduring vision for expanding the capacity of schools' college-going cultures.  
More specifically, interventions will address inequities with advanced coursework completion and college admission, as well as the representation of counselors of color. GEAR UP services will include comprehensive mentoring, social-emotional learning, community outreach, academic and college advising, and other enrichment programs for students and parents/guardians. 
The program team will utilize retrospective comparison groups, survey data, and student-level reporting to monitor enrollment, persistence, degree attainment, college entry, and future employment. We hope to increase the number of students who pass critical Math/English high school courses, and who apply for and obtain college admission and financial aid.  
How will your research and GEAR UP impact the CSULB campus and the wider community? 
The impact of GEAR UP's comprehensive and long-term intervention model will extend to the CSULB campus and wider community in a variety of ways. One, the consortia develops long-term critical partnerships among CSULB, K-12 districts, other higher education institutions, non-profit/community organizations, and business sectors. Two, the required in-kind contributions empower state and local leaders to invest in the design and implementation of high-impact student interventions. Three, the extended cohort model provides the opportunity to support students' academic and future professional journeys from middle school through college.  
Finally, key collaborations with the College of Education and others will establish a pathway for graduate students of color to pursue counseling roles, with the hope they will enter these fields long-term. In all these ways, GEAR UP provides an exciting opportunity to strengthen the K-16 pipeline across sectors, and ultimately provide our community the opportunity to succeed academically, professionally, and personally.
Image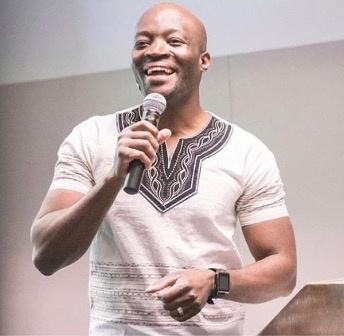 By Edwin Achola Ph.D.
Associate Professor
Department of Advanced Studies in Education and Counseling
College of Education
Facilitating Culturally Responsive Transition Services & Support (FACTSS)
My work focuses on addressing issues of equity in special education, particularly around personnel development and culturally responsive and sustaining pedagogy. The impetus for this work stems from my personal experiences as a Black man serving in the role of a special education professional for over 10 years. 
Over the years, I have observed significant disparities linked to inequity in personnel development and a lack of culturally responsive and sustaining practices in the field. To address these disparities, I work with colleagues in the school counseling and school psychology programs to recruit and train culturally responsive educators with the support of funds from the US Dept. of education. 
The goal of FACTSS is to prepare School Counselors and Special Education teachers who are fully qualified to implement culturally congruent, evidence-based career/transition interventions for youth with significant support needs (YSSN) in a variety of settings. The student populations include learners with Traumatic and Acquired Brain Injury (TBI), students with intellectual disabilities (ID), and have persistent and severe learning, behavioral, and transition needs that require the most intensive individualized supports. 
In California, YSSN often receive support in special day classrooms. Facilitating Culturally Responsive Transition Services & Supports: (FACTSS) will consist of integrating research on, self-determination, socio-cognitive career theories (SCCT), and evidence-based practices that emphasize culturally congruent, transition supports to address academic, behavioral, social, career development needs of young adults from diverse communities with a specific focus on postsecondary opportunities (employment, education, and adult living). 
Collaboratively, School Counseling, Special Education, and School Psychology graduate program faculty will deliver, supervise, and evaluate the content, experiences, and outcomes of the program. Scholars in the School-Counseling program will earn a Master of Science degree in Counseling and Pupil Personnel Services School Counseling Credential whereas peers in the Special Education program will earn a Master of Science degree in Special Education and will be eligible for a clear credential. 
This project will ultimately recruit and train a diverse group of highly qualified scholars to CSULB, offer a full scholarship for two years, and provide culturally responsive transition services to children with disabilities in our partner schools.
Image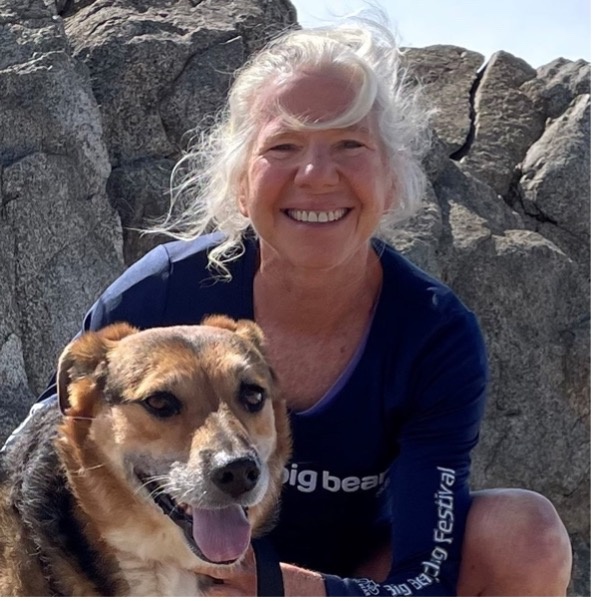 By Judy Brusslan, Ph.D.
Professor
Department of Biological Sciences
College of Natural Science and Mathamatics
Bridges to the Doctorate: Supporting Underrepresented and Underserved Master's Degree Students Interested in Transitioning to Ph.D. Programs in Biomedical Sciences
Did you know that 39% of the college-age population is Hispanic, but only 13% earn Ph.D.'s in the life sciences? For most underrepresented and underserved communities, similar disparities are observed. Not only are diverse teams more productive, but it is unfair and unjust to have minoritized populations disproportionately absent from rewarding research careers.
The Bridges to the Doctorate (BTD) Research Training program supports underrepresented and underserved Masters' degree students interested in transitioning to Ph.D. programs in the biomedical sciences. The five-year program was recently funded by the NIH, and the first cohort of students from Biological Sciences and Biochemistry started in the program this Fall. BTD students receive a stipend, partial tuition support, research supply and travel funds, and professional development, with the aim of completing their MS and starting a Ph.D. program in two years. The BTD program also trains mentors to be best able to support their students, in part by using the new online Beach Mentor Program. 
BTD students are introduced to a top-notch research-intensive partner institution to increase familiarity and help bridge the divide between MS and Ph.D. expectations. The BTD program partners with UC Irvine. Shared activities include campus tours, research seminars at UCI, mock interviews, seminars by UCI researchers at CSULB, and increased collaboration opportunities for CSULB and UCI faculty.
Dr. Judy Brusslan, Department of Biological Sciences, is the principal investigator of the BTD program. She ran the Masters' portion of the NIH-funded RISE program since 2015, gaining experience by working with Dr. Paul Buonora, Department of Chemistry and Biochemistry, the PI of the RISE program since 2010. Over twenty CSULB RISE MS to Ph.D. students are in Ph.D. programs at universities around the world. 
Dr. Brusslan aims to continue this success and is excited to work with talented students, providing a challenging and supportive environment to foster their confidence in belonging along with their research skills.
Image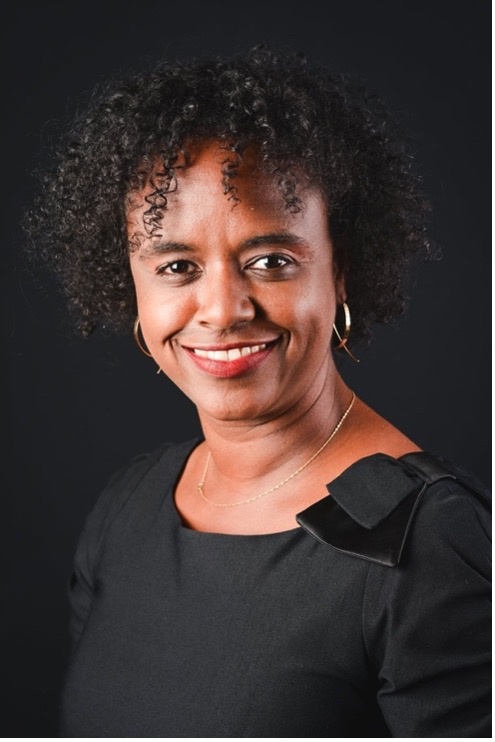 By Rashida Crutchfield Ed.D.
Associate Professor
School of Social Work
College of Health & Human Services
CEHE: Advancing Equitable Post-Secondary Education Through Research and Evaluation for Economic, Food, and Housing Justice
Dr. Rashida Crutchfield is an associate professor in the School of Social Work at California State University, Long Beach (CSULB) and Executive Director of the newly founded Center for Equitable Higher Education (CEHE). She is an advocate committed to amplifying the voices of marginalized communities through research and service. Prior to her work at CSULB, she served on the staff of Covenant House California, a shelter for 18-to-24-year-olds experiencing homelessness. This experience showed her the sheer will of students to achieve success and blossomed a passion to support this student population. 
Dr. Crutchfield is a double alumnus of CSULB. She earned her undergraduate degree at CSULB, a Master of Social Work at the Brown School of Social Work at Washington University in St. Louis, and earned a doctoral degree at CSULB in higher education leadership, focusing her dissertation on the experiences of community college students while homeless.
Dr. Crutchfield was a Principal Investigator for the California State University Office of the Chancellor three-phase study on food and housing security. Her work has been instrumental in the development of programs and services for students experiencing housing and food insecurity across public higher education. Her continued research and advocacy on basic needs for students has garnered statewide and national attention. She has provided input on state policy and provides consultation and support to agencies, and higher education staff, faculty, and administrators across the nation. 
In 2021, Dr. Crutchfield founded the Center for Equitable Higher Education (CEHE), which has a mission to advance equitable post-secondary education through research and evaluation for economic, food, and housing justice at all levels. Acknowledging that the burden of basic needs insecurity is not equally distributed across all student populations in race, socio-economic status, and other social indicators, CEHE investigates equity gaps through research and evaluation to ensure that students are met with evidence-based programs, services, and policies that meet students' basic needs for financial stability, and physical and emotional health while pursuing higher education. 
Over the past two years, Dr. Crutchfield has successfully secured over $2.5 million in foundation, community college, and CSU Chancellor's Office grants and contracts. Most recently, CEHE was awarded funds to support a study of long-term housing support programs (College Focused Rapid ReHousing) on 10 campuses from The Kresge Foundation, Walter S Johnson Foundation, The California Wellness Foundation, Kaiser Permanente National Community Health, and the Angell Foundation.
Dr. Crutchfield has authored or co-authored many articles and co-authored with Drs. Ronald Hallett and Jennifer Maguire her text Addressing Homelessness and Housing Insecurity in Higher Education: Strategies for Educational Leaders, which is used as a manual for developing programs and services to support student basic needs throughout the country.
Image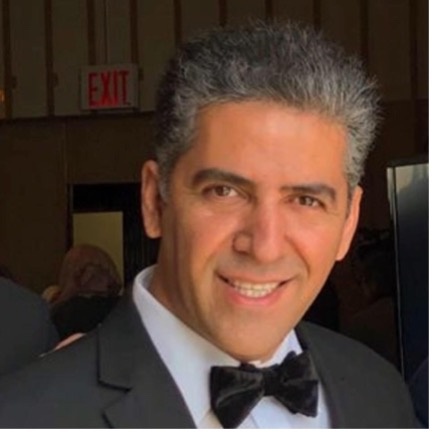 By Kamiar Alaei MD
Professor
Department of Health Science
College of Health & Human Services
CCPHIT: Developing Cultural Relevant Public Health Information Through a Health Equity Lens
How did you get interested in this research area?
I initially studied medicine then began to branch out my learning and research skills across other disciplines. I studied health policy, infectious disease epidemiology, international health, and international human rights law at prestigious universities such as Harvard, SUNY, and Oxford.
My main interdisciplinary research focuses on Global Health policy, health rights, and cultural and behavioral factors which influence the risk of exposure to infectious diseases (HIV/AIDS, Hepatitis, Tuberculosis, and COVID-19) among disadvantaged populations in one of the most challenging regions in the world, the Middle East. 
My research interest stretches back to the early 2000s when I started working on HIV/AIDS research in Iran. I co-founded the Triangular Clinic in Iran in 2000, which was the first initiative for HIV/AIDS in the Middle East region and integrated HIV prevention and care for People Living with HIV/AIDS, drug users, or Sexually Transmitted infections. This became recognized by the United Nations/World Health Organization (WHO) as a 'Best Practice model'. This was the start of my deep engagement in HIV/AIDS epidemiology and my interest in shaping how society creates HIV/AIDS policy. 
I am committed to enhancing research opportunities for students and engaging faculty members, students, and the community to work together on health as a human right, particularly for disadvantaged and underserved populations. 
What impact will CCPHIT have?
The California Consortium Public Health Informatics and Technology (CCPHIT), which was awarded $10 million by the U.S. Department of Health and Human Services (DHHS), will develop culturally relevant public health information technology through a health equity lens.
The CCPHIT is a first-of-its-kind collaboration between the CSU system, UC system, Community Colleges, and other private organizations to meet the growing public health demands in California. Through the public-private partnership, CCPHIT aims to create a template for Public Health Informatics and Technology (PHIT) education and training that can be used by institutions across California and the United States.
How will your research and CCPHIT impact the CSULB campus and the wider community? 
The grant will enable CSULB to build a consortium that will strengthen U.S. public health information technology efforts, improve COVID-19 data collection, and increase the representation of underrepresented communities within the public health IT workforce. 
Over the next four years, the grant will develop several new interdisciplinary courses, minor and undergraduate certificates, and degrees that will be available across California. We will recruit, train, and place more than 700 students in California's public health workforce. The program will provide paid internships and in-demand job placements in highly competitive organizations.