Connecting Data to Student Success Symposium
Image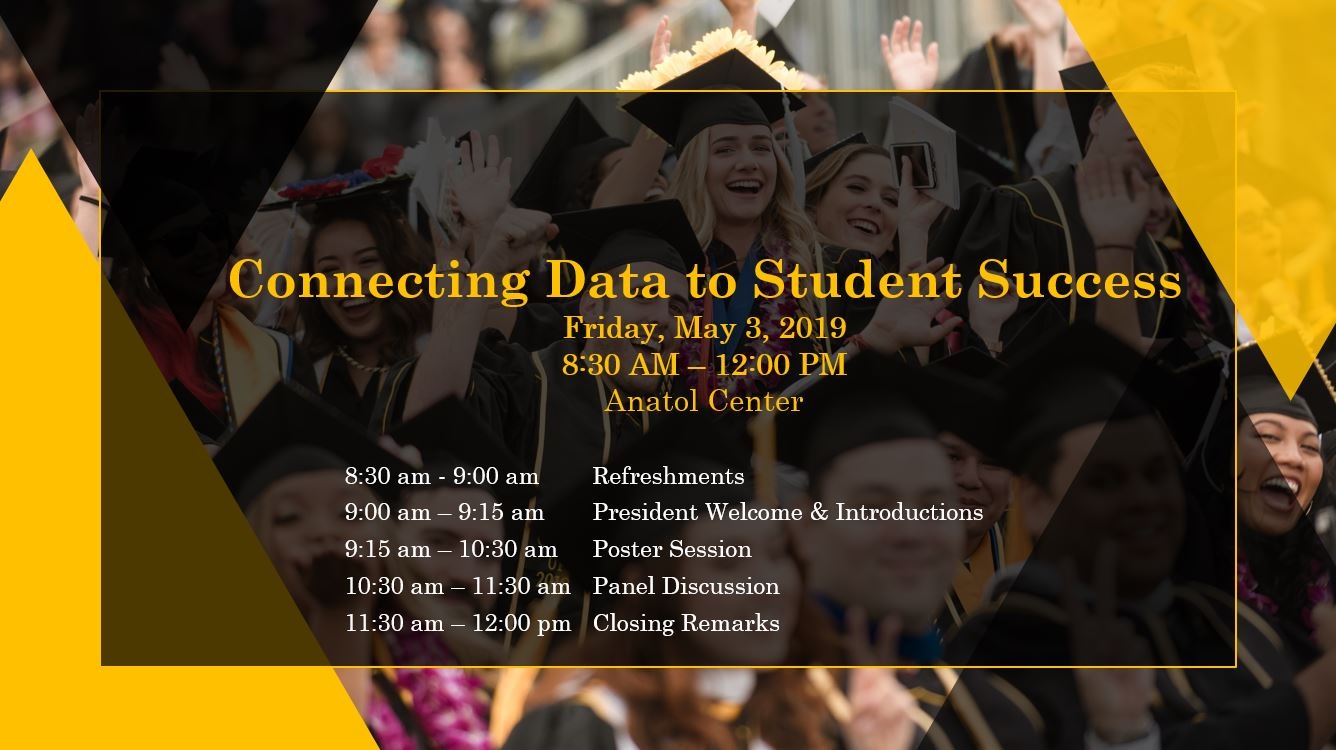 Join us for a conversation on important student success questions addressed through the utilization of data. Data Fellows teams composed of associate deans, department chairs, faculty, advisors, and staff from all units across the university will be sharing their research findings on student success issues and the implications for action. In addition, an expert panel from the Chancellor's Office, Cal State LA, and CSULB will discuss how data can be used to drive change.
Image
Monica Lounsbery, Ph.D.
Dean, College of Health & Human Services
Image
Roy Stripling, Ph.D.
Director, Student Success Dashboard Research Initiatives
Image
Ed Sullivan, Ph.D.
Assistant Vice Chancellor, Institutional Research and Analyses
Image
Amy Bippus, Ph.D.
Vice Provost for Planning and Budget, Cal State LA
Posters and and additional information on all the campus projects are included below.