Things to try before graduating
Although Cal State Long Beach is known as a commuter school, there is more to college life than doing homework and going to class. Whether you're an incoming freshman, transfer student or seasoned student, there are several things on campus you should experience before graduating.
Your tuition pays for it so why not jump on a treadmill? The Student Recreation & Wellness Center is a 126,500-square foot, two-story facility opened to all CSULB students. It features an indoor jogging track, 20,000 square feet of weight and cardio equipment, a rock climbing wall, swimming pool and spa. They also offer free fitness classes, so you can get your Yoga on.
Image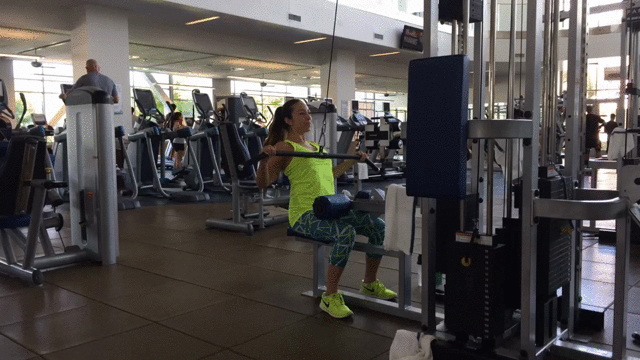 Most students will attend an occasional basketball or baseball game but there are other athletes who need support. Consider attending a women's soccer game of men's volleyball, annually ranked among the top teams in the nation.
Image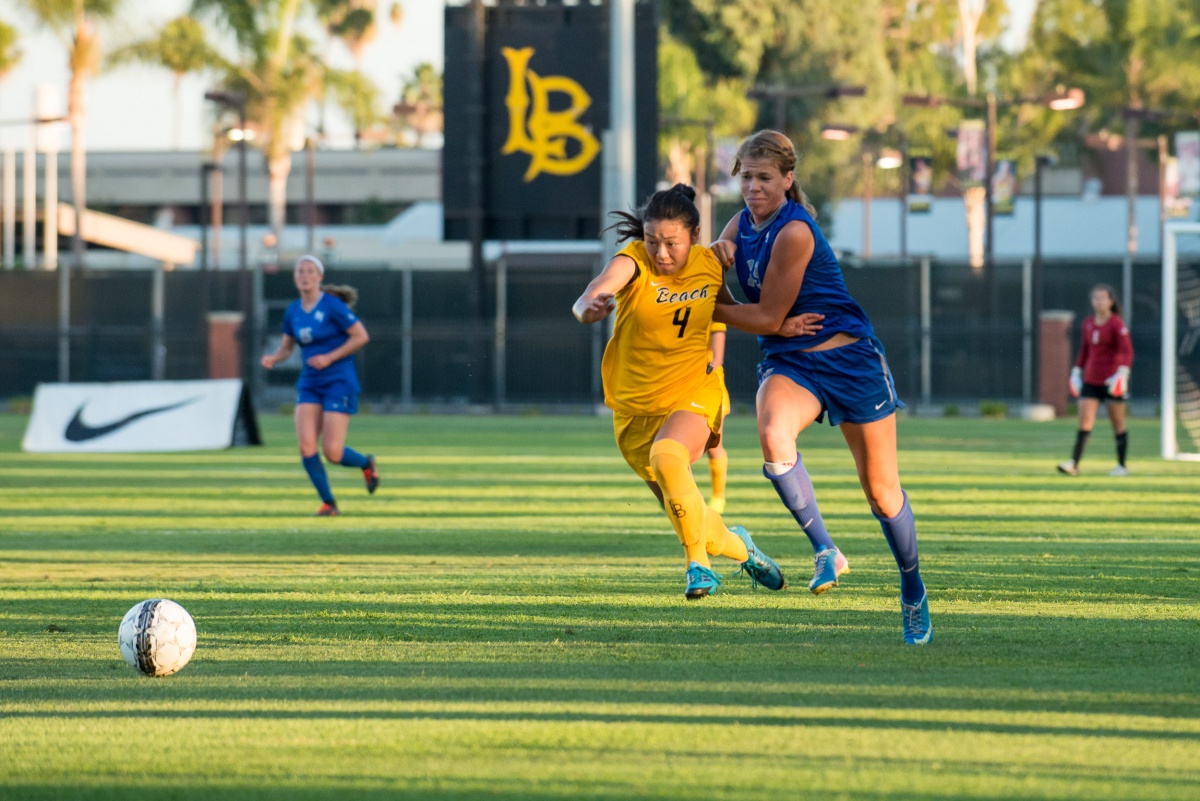 Say goodbye to being bored in between classes. The USU offers an array of activities that will relieve stress and provide a bit of fun. Sure the pool in the middle of the campus is awkward, but go ahead and jump in. The Game Lounge also has bowling, billiards, table tennis, air hockey, shuffleboard, foosball, board games and the latest video game consoles at the Stick Lounge. CSULB student prices range from 50 cents for air hockey to $5 for billiards, shuffleboard and using the Stick Lounge.
Image
The UAM ranks among the top 10 percent of the nation's 16,000 museums and is considered one of best in California by the California Arts Council. Go see for yourself why it's so highly esteemed. Admission is free. The UAM Permanent Collection Gallery is open Monday through Friday from 8 a.m.-5 p.m.
Image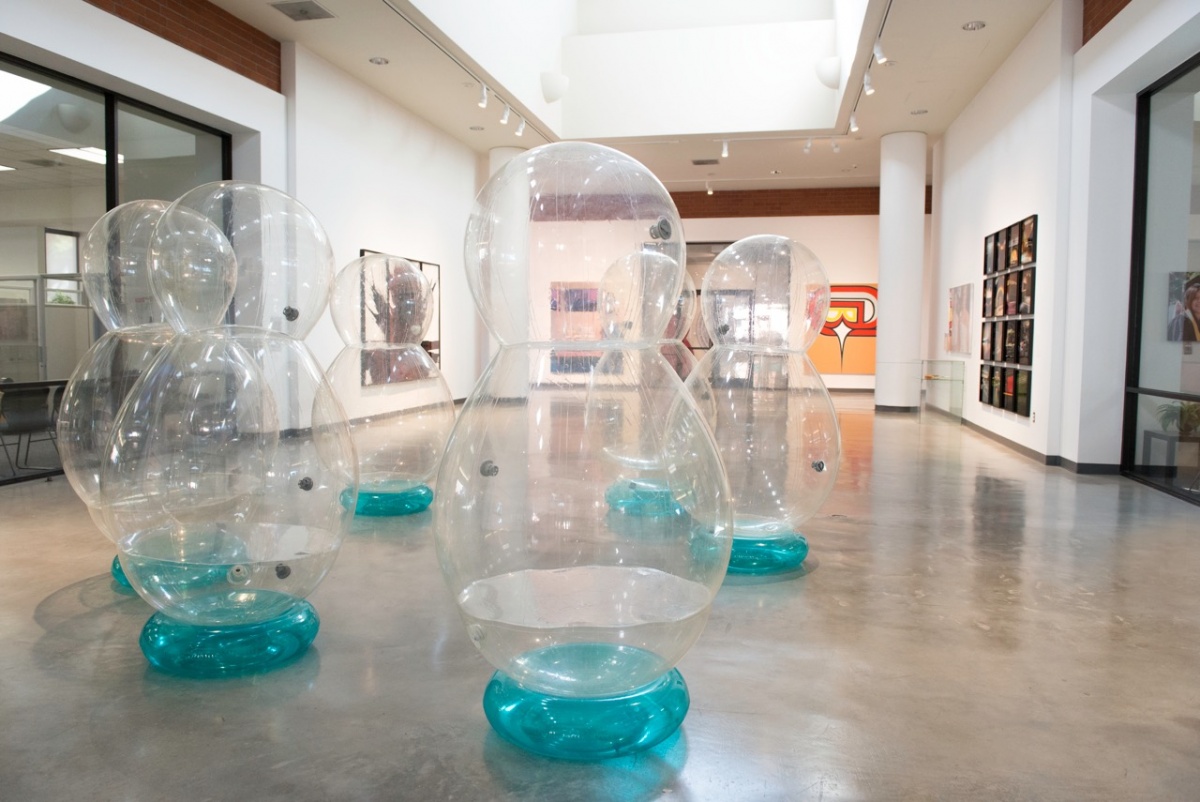 And pet a fish. The Japanese-style garden has a large koi pond and students can get a "Koi Coupon" for a free handful of Koi food. The 1.3-acre garden is a popular wedding venue as well. Whether you're just relaxing, bringing a date, or saying your "I Do's", the Japanese Garden will take your breath away.
Image
Like to have fun? The annual Smorgasport is the biggest party of the year. The free event, co-sponsored by the Associated Students Inc. and various CSULB departments, aims to expose students to the many recreational activities on campus. Every year thousands of CSULB students attend the fall event and are treated to free food, entertainment, games and attractions. Get ready to have a blast.
Image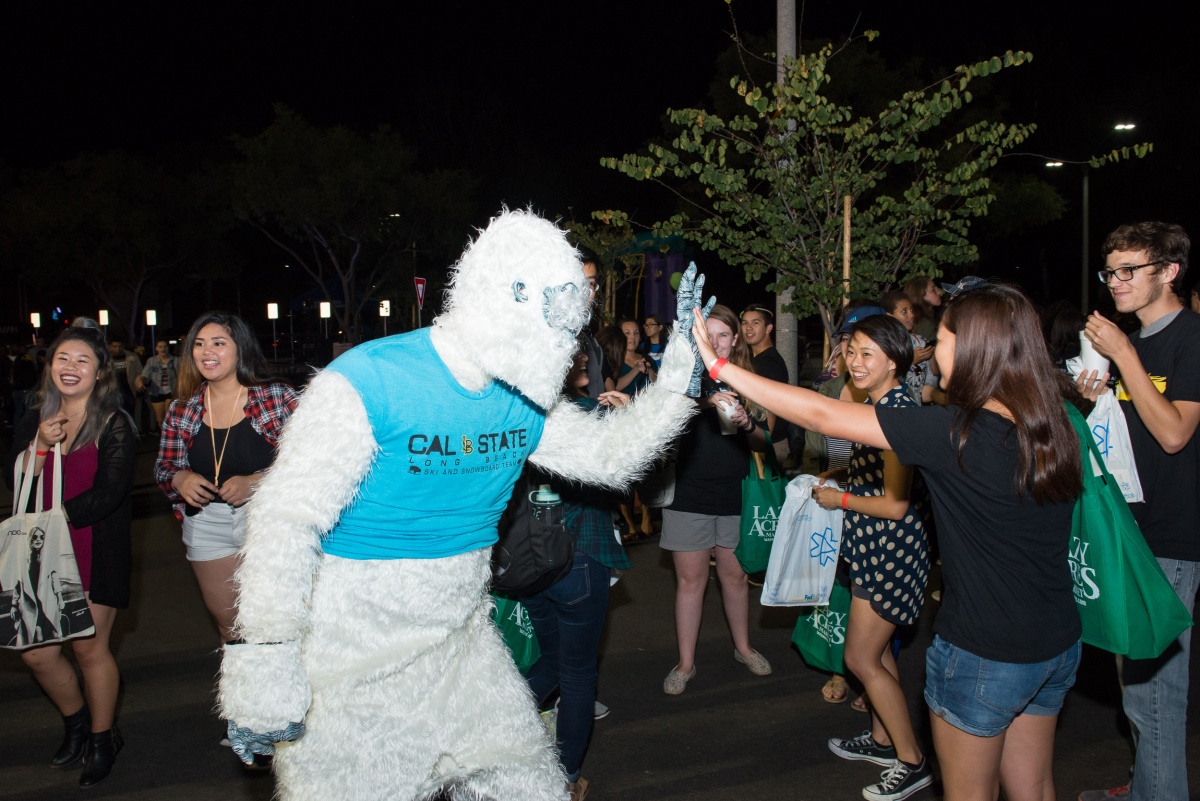 7. Enjoy the Farmers Market
Tired of eating microwaved burritos for lunch? ASI hosts a Farmers Market on campus every fall and spring semester, where you can find fresh food and produce. The Farmers Market takes place every other Wednesday from 10 a.m.-2 p.m. and is located on Friendship Walk. Students can buy fresh produce, prepared food and baked goods. Vendors accept cash only.
Image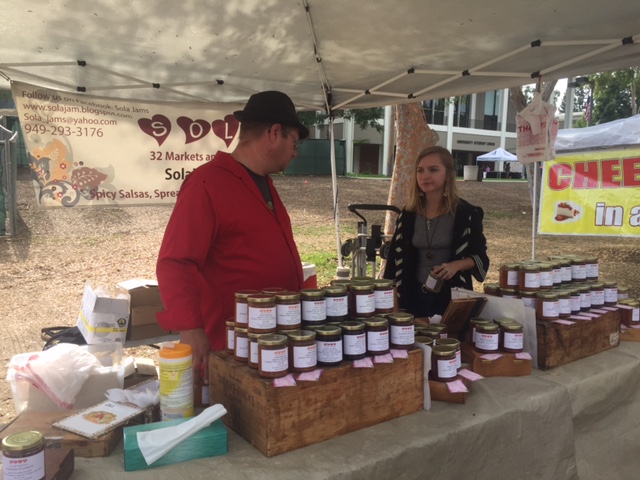 The Carpenter Center offers a variety of music, dance, family, comedy and cabaret shows, and features on a regular basis leading artists and ensembles. It has a 1,074-seat capacity and is accessible to CSULB students and faculty, resident companies, off-campus organizations and schools through educational outreach. Performances have included Common, Marquee Five, Peter Gros, Mandy Harvey and George Takei.
Image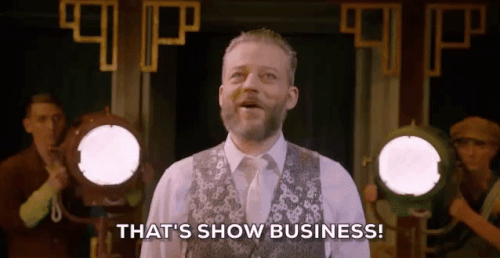 9. Watch a movie on the House
Was there a movie you wanted to see in theaters but didn't get the chance? ASI shows "Movies on the House" to give people a sneak peek at films that haven't been released on DVD yet. Screenings are free for CSULB students with their student ID. Tickets are $5 for non-students. Concessions include popcorn, candy, sodas and water.
Image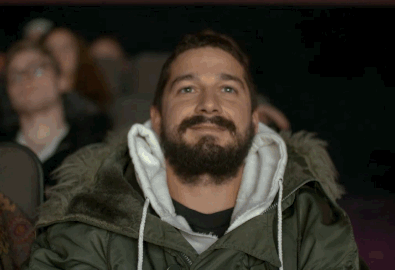 For those who love fashion (and who doesn't?), the Campus Couture Fashion Show is a great opportunity to learn about the latest fashion trends and support fellow CSULB junior and senior designers. The Campus Couture is the largest student-run fashion show on the West Coast. The show takes place every May and will be celebrating its 28th year.
Image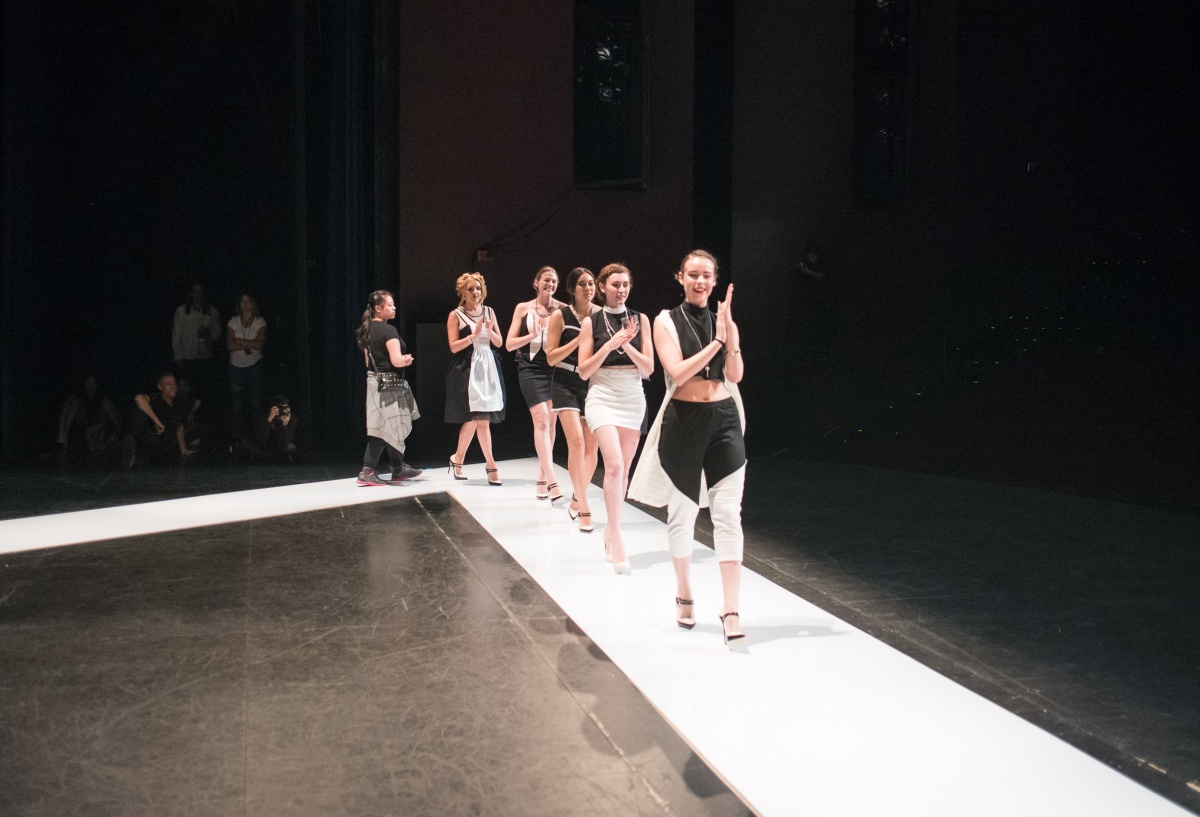 CSULB's annual Pow Wow is an American Indian social celebration that occurs annually every March. It is the largest spring event of its kind in Southern California. The two-day event features American Indian dancing, arts, crafts and native foods, such as mutton and beef stew, Navajo tacos, fry bread and Indian burgers. Admission and parking is free, but bring folding chairs.
Image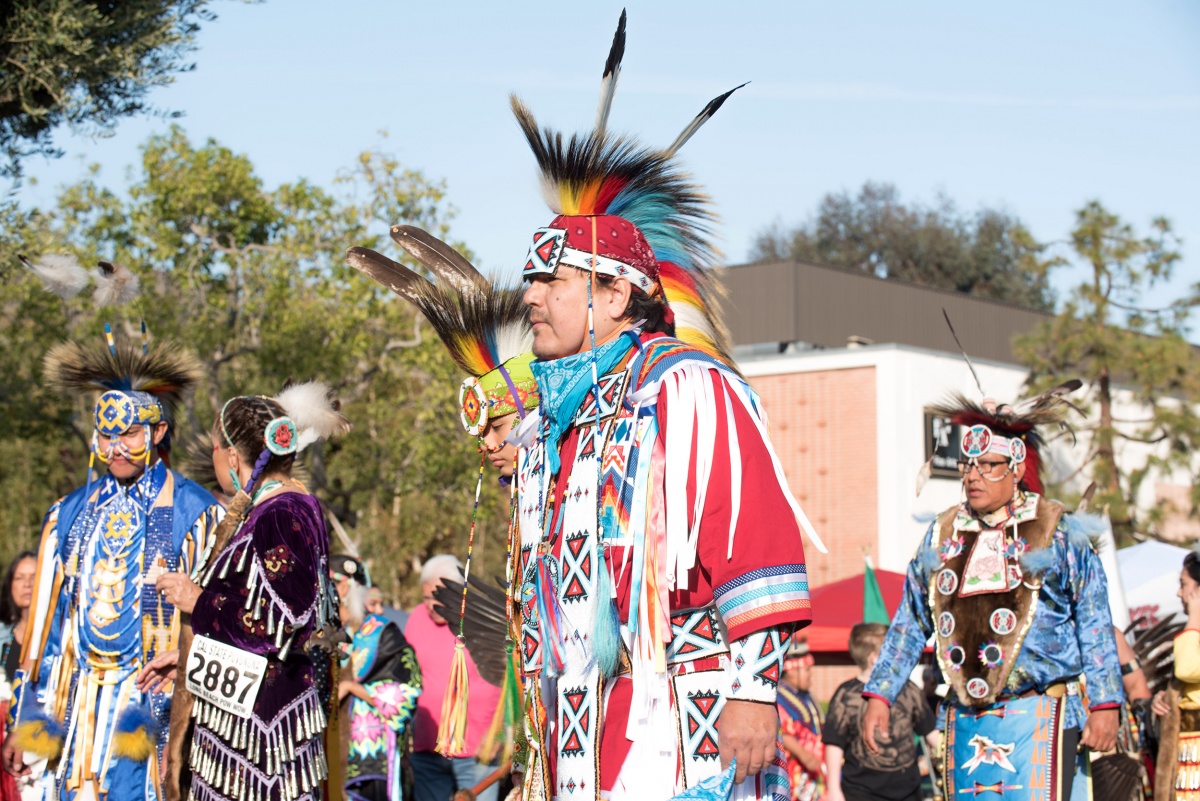 CSULB hosts several job fairs throughout the school year at the USU, such as the Fall and Spring Job and Internship Fairs, the STEM Job and Internship Fair, and the Education Job and Internship Fair. The job fairs provide students with an opportunity to meet with a large number of employers who are specifically seeking to employ CSULB students. It's a great chance to start planning for the future.
Image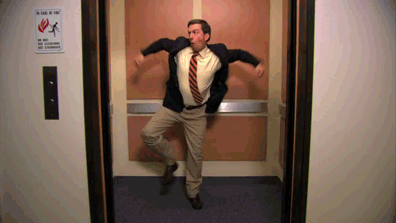 Every fall and spring semester, ASI hosts Finals Week activities at the USU and SRWC to help students de-stress during that anxiety-filled week. Free food, massages, music, art, therapy dogs and henna tattoos are just some of the activities provided to help you stay level-headed during finals week.
Image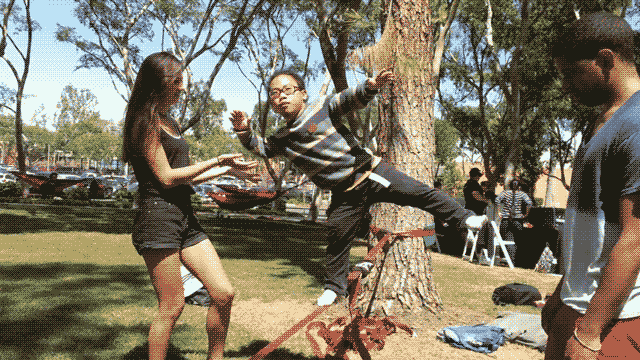 This experience isn't on campus or even in the country, but it's definitely an experience every CSULB student should potentially look into before graduating. Traveling abroad, if possible, always looks good on your resume, especially in your field of study. Scholarships are available, so it might not be as costly as you think.
Image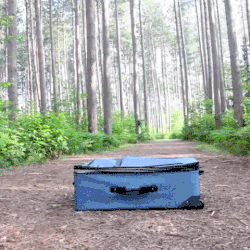 The University Bookstore sells the latest Beach gear to match any style. Whether you want a sweater, tank top or a simple lanyard, you can find them all at the 49er Shops. There also are clearance sidewalk sales outside the bookstore where you can pick up a sweatshirt for $19.99 and Beach t-shirt for $9.99. A CSULB t-shirt is an essential item for any student.
Image
16. Shoot the Gap
You know the place, that narrow opening at the end of the USU walkway. Just don't bump into anyone.
Image
17. Be Civically Engaged
Get involved in community by attending a city council meeting, connecting to social groups, volunteer at polling places or stay informed of city politics. See where it got CSULB alum Robert Garcia?
Image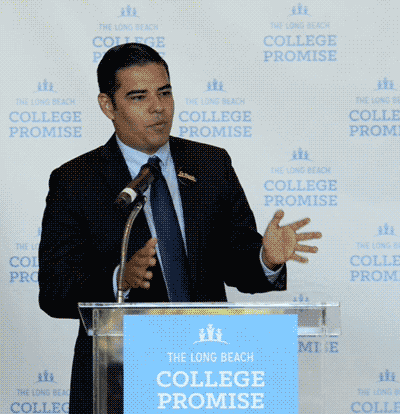 18. Volunteer/Give Back
Join a non-profit, help at a homeless shelter/soup kitchen, read to a child. There are many ways in the city to get involved and make a difference in someone's life.
Image