CSULB adjunct lecturer Gary Musgrave, Jeff McMillan collaborate on POW! WOW! mural
Image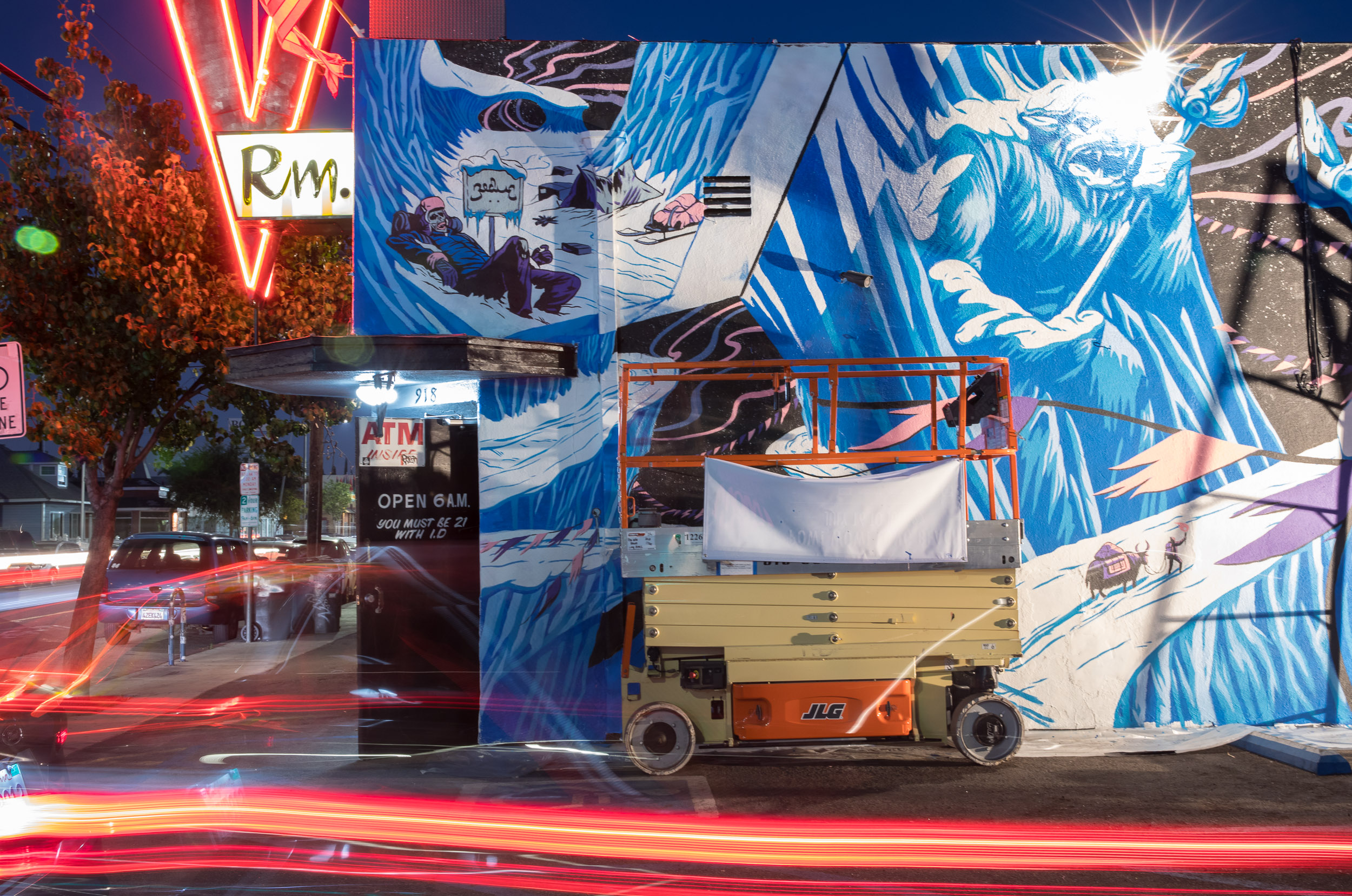 They worked in the dark, under the stars and the steady gaze of late-night patrons. They toiled as the sun rose and lights shut off, rushing to meet a deadline as others slept.
They are The Draculas, two aptly-named illustrators who create oversized paintings on walls, this one alongside the V Room on 4th Street and Alamitos Avenue. But Jeff McMillan and Gary Musgrave, a Cal State Long Beach Arts adjunct lecturer, were not the only sundown-to-sunrise painters; they were part of a group of illustrators and painters who participated in last week's POW! WOW! mural exhibition.
Their mural, a snow-scene featuring hikers (some alive, some not) and battling Yetis, covered the west-facing wall of the iconic local bar in Long Beach. It's an idea on which McMillan and Musgrave collaborated for weeks. CSULB alum Jake Kazakos, along with other former students, helped on the project.
"This piece is a narrative of an expedition and these guys going though big Yetis," McMillan said. "We don't want to show violence ... We want to show the aftermath from the pre (start of the narrartive). Let people make decisions on what is happening."
Painting on a wall isn't like painting on a canvas. The illustrators start by drawing the picture on an iPad and then configuring and measuring it for wall-size. Musgrave, the more technically savvy of the two, then separates the images and breaks down the color scheme.
"So, when we project it on the wall, we project it in pieces," McMillan said. "We work background to foreground.
"We developed this technique two years ago, a type of technique that works for efficiency and quickness. We have a week to do this thing and you always plan for the worst because there are always situations."
Image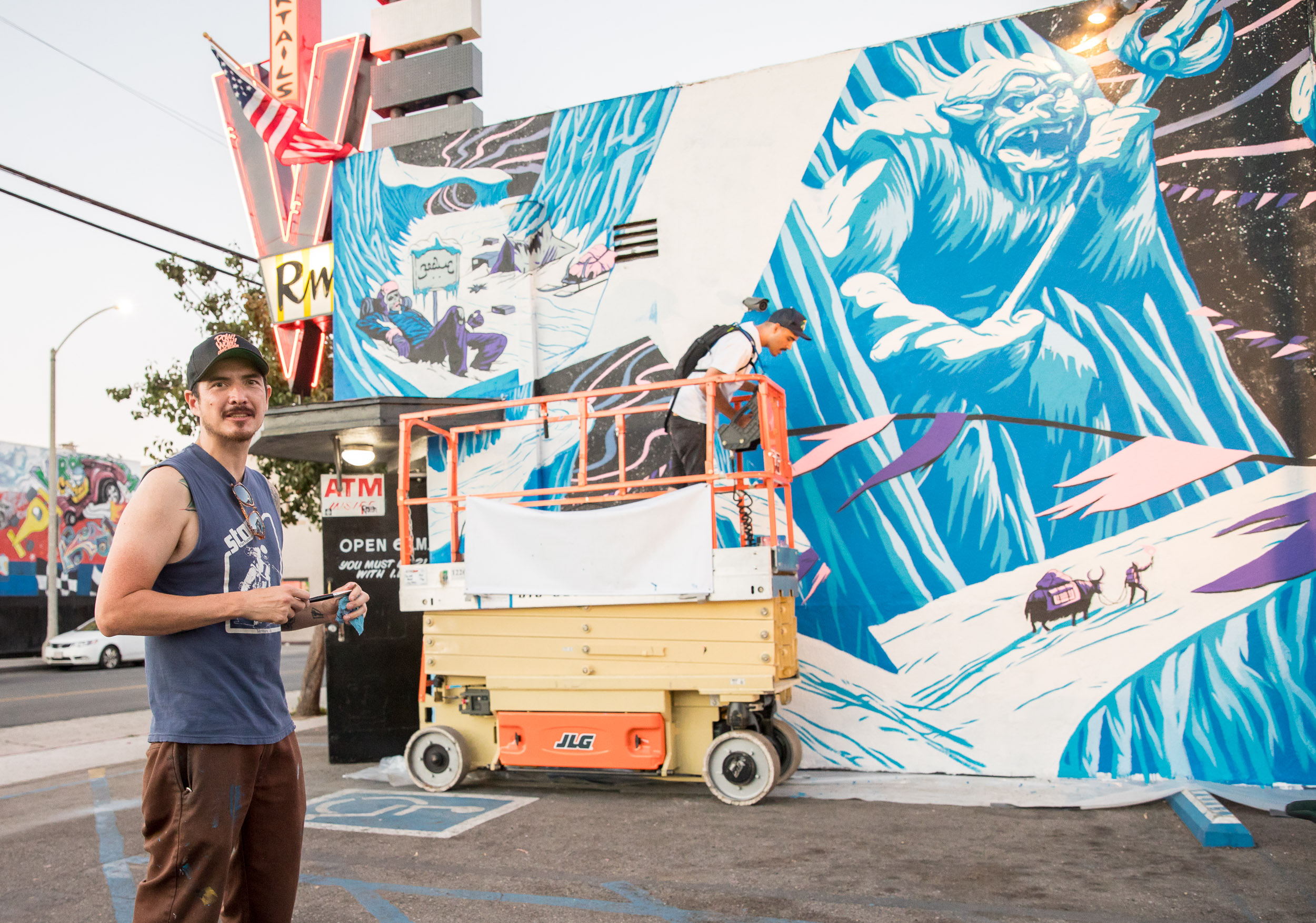 Situations such as drain pipes, hanging wires and cracks. Painters need to incorporate it all into their pictures, such as The Draculas did with their current mural, which hides black wires and a water spout.
Musgrave said the snow scene was broken down into 30 to 40 images, yet each is a component. He compared it to a stencil.
"The execution part is a little nerve-wracking because until the lines are on, you don't know if it's working and it feels really nebulous," Musgrave said.
Musgrave doesn't teach mural painting at CSULB. His two classes are Production for Fine Art, where he hopes to "inspire curiosity," and Introduction to Illustration.
"Intro to Illustration is not really a class on how to draw and paint, but how to think and solve problems for whatever visually," he said.