Tour Our Space
---
Named in recognition of Anna W. Ngai '74, the meticulously designed alumni center comprises 5,492 square feet of interior space and an expansive luxuriant exterior patio space - making it the ideal place in which to host meetings, corporate events, receptions, workshops and trainings, reunions, formal celebrations and informal gatherings, and other social events - all at a competitive rate. 
Image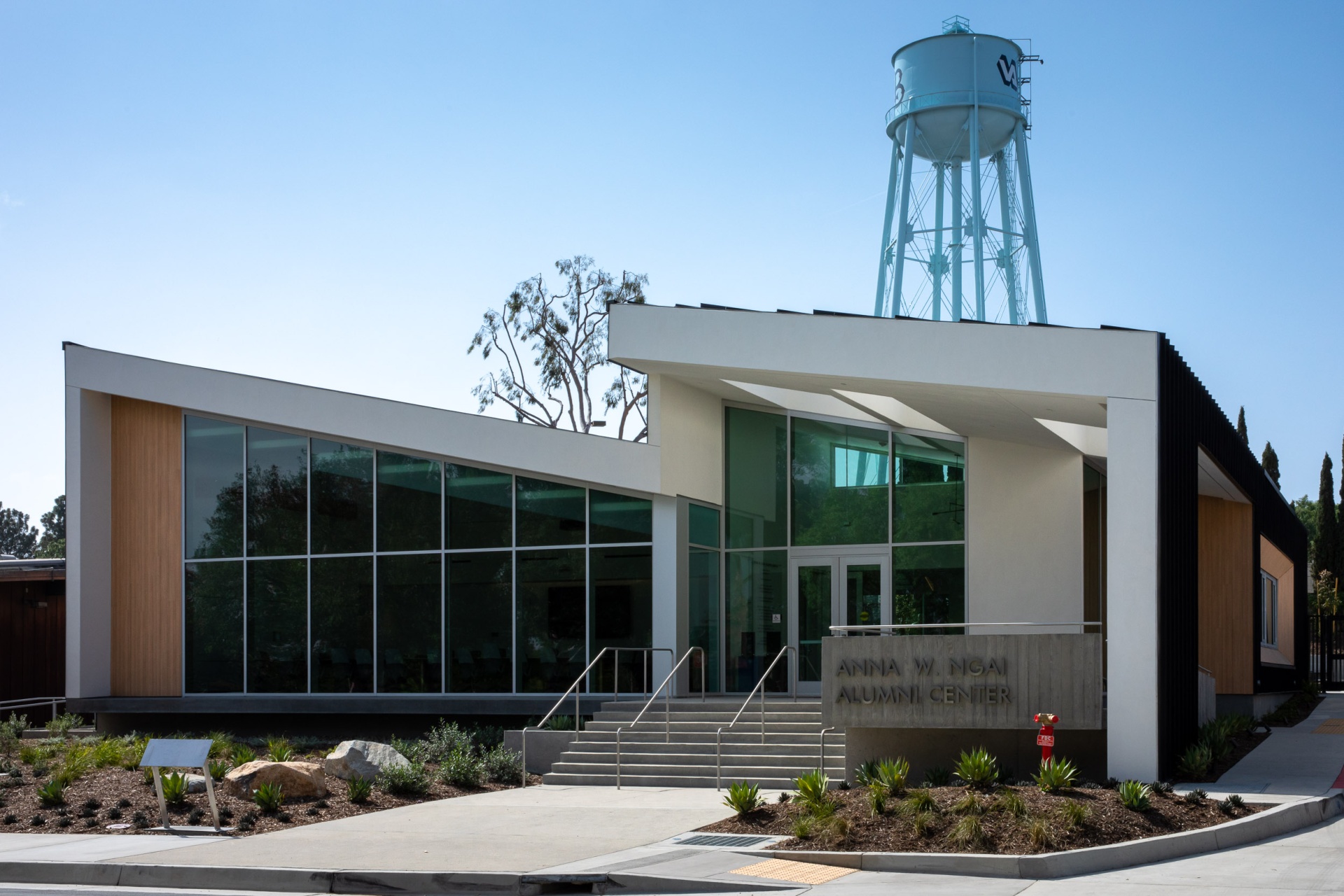 The Hauth Lobby and Nancy and Steve Yoho Reception
Image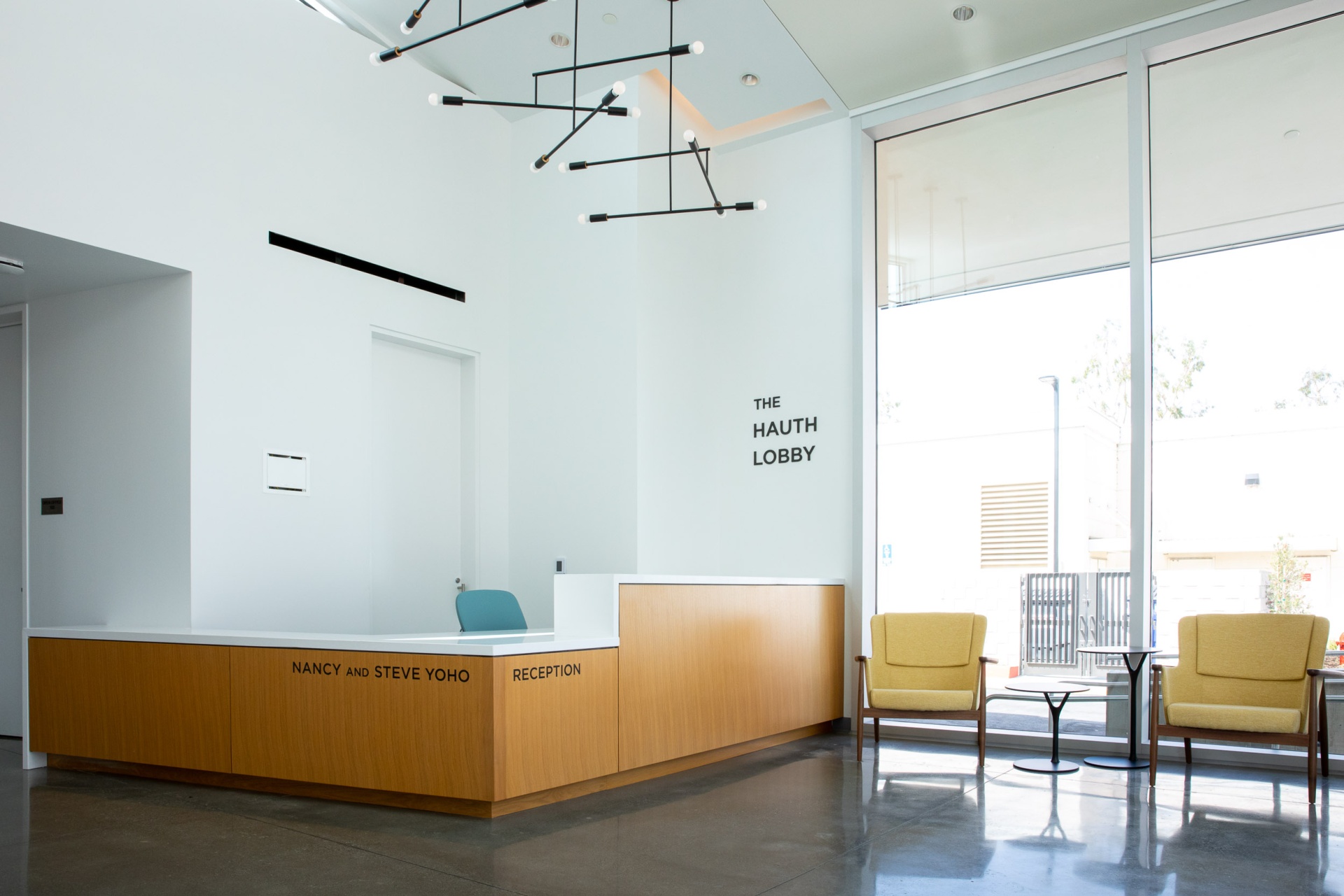 D'Reams Family Boardroom
Named in recognition of Kathleen Reams Hansen '75, '82, this executive boardroom has beautiful floor-to-ceiling windows, complete with electronic window shades and a scenic view of the CSULB campus. The impressive boardroom style conference room seats 36 around the table and has 10 additional seats along the side. It also boasts state of the art technology with built-in audio/visual equipment that includes a 98" display screen, a Lumens Laser Projector, and a 184" motorized wall screen.
Image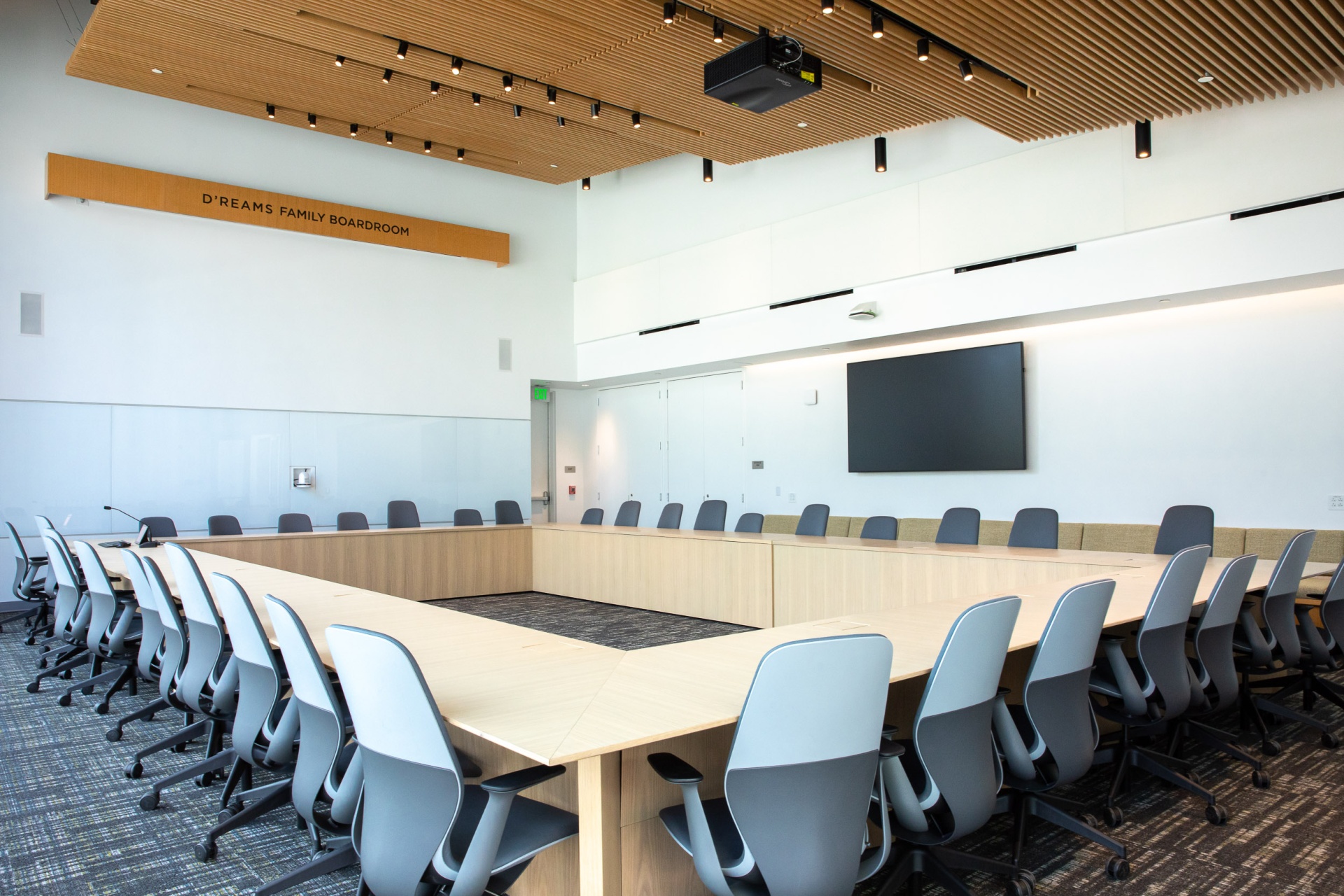 The Alpert Family Room
Named in recognition of the Barbara and Ray Alpert Family, this open and spacious multi-purpose room is rich with beautiful wood and may be used as one large meeting space or incorporated into an indoor and outdoor space with the Molina Plaza. The Alpert Family Room consists of one (1) TV screen and built-in surround sound. Included in the Alpert Family Room is The Berryman Lounge: Named in recognition of Carol and Dennis '61 Berryman, this café style meeting room seats eight (8). 
Image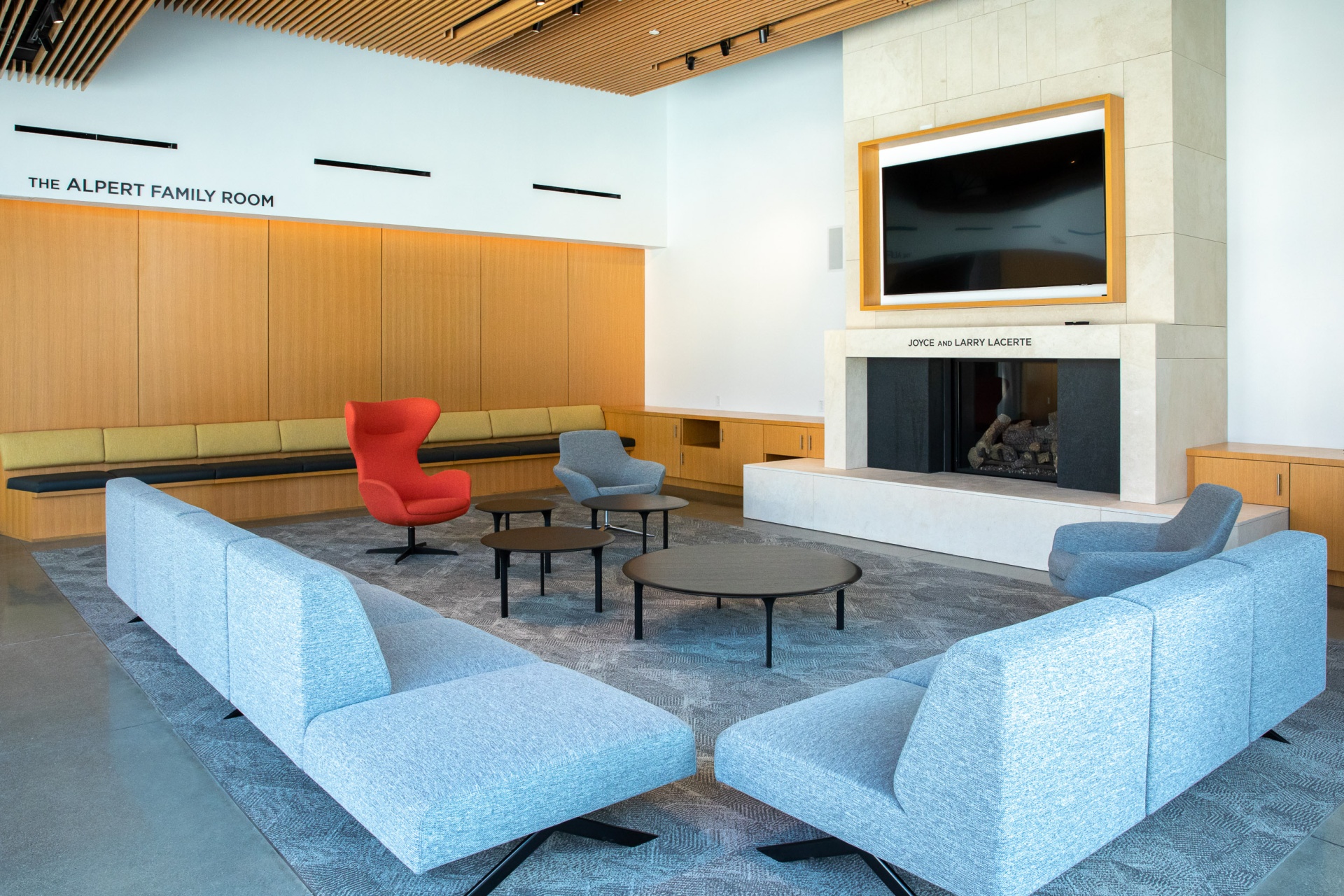 Molina Plaza
Named in recognition of John Molina '86, this unique and spacious plaza is the perfect setting for outdoor receptions, casual meetings and social gatherings. Complete with an outdoor audio system, the impressive patio can accommodate receptions of up to 285 standing guests. The patio furniture consists of 8 tables and 32 chairs (4 chairs per table). Please note, an Inclimate Weather Contigency Plan must be made at the time of booking for Molina Plaza events. 
Image