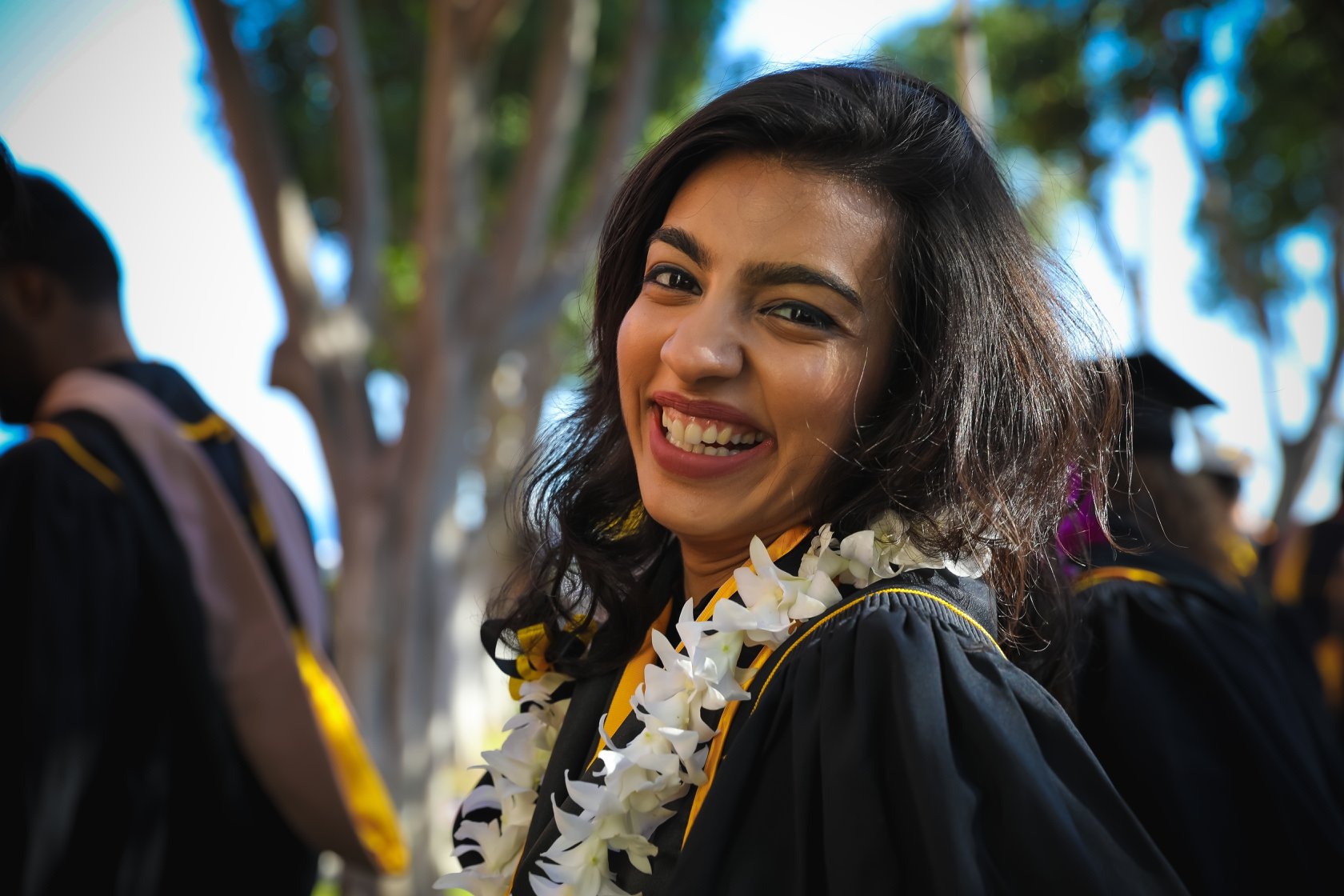 I travelled halfway across the world from Africa to the United States to pursue the Accelerated MBA program at CSULB, which is the perfect solution for any busy professional looking to develop their business skills and accelerate their career. The AMBA program is carefully crafted to provide professionals with an unparalleled academic, social, and professional growth experience. The program challenges students to reach the apex of their personal abilities by challenging them academically and professionally. The course content is interesting, meaningful, and has clear applicability to the everyday work of mid-level to executive-level managers. Studying in the United States of America provided me with an exposure to a whole new culture. This College of Business also gave me the opportunity to travel to other states for several conferences which augmented my learning.
As a Marketing Specialist, I found the AMBA program to be the complete package. The adjusted schedule allowed me to maintain a demanding work schedule alongside a rigorous course load. While pursuing the AMBA, I worked as a Graduate Assistant as well as a Business Development Analyst in a startup. The caliber of the instructors and the alignment of the content are exceptional, and the components exclusive to the AMBA program, including the cohort structure, the strategic business plan project, and the international trip, are major advantages. The cohort program allowed my colleagues and I to engage in collaboration and rich discussions in a setting that is unlike what any part-time or full-time program could offer us. The cohort learning environment is intimate, rigorous, and fun. I measure the program's value in not only my career growth, academic learning, and skills development, but also in the opportunities that CSULB's AMBA program gave me to build meaningful, lifelong relationships with a group of like-minded professionals. 
As a Marketing Specialist at Versa Products Inc., I am pleased with how the AMBA program incorporated multiple perspectives and issues that are applicable to a variety of business environments. My work in the AMBA program paid great dividends for my personal career as well as for my employer. During the course of my studies, I was able to develop and implement multiple large-scale projects at the health and wellness startup that improved the day-to-day and financial operations of the organization. I am deeply appreciative that my experience in the program allowed me to provide valued insights to my supervisors while improving my management skills and my career prospects. I was able to thrive in my career only with the continuous support of the Graduate Business Career Services at CSULB. I highly recommend the program, and am proud to be an alumna.