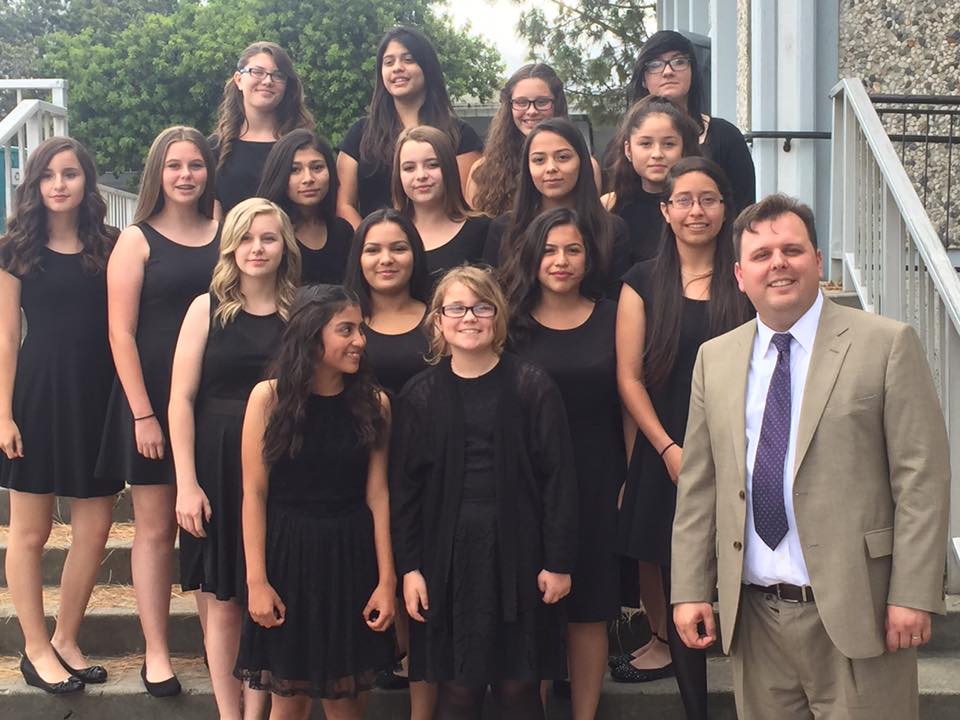 CSULB Alumnus Brian McDaniel was named this week as one of the five California "Teachers of the Year," and was chosen to represent the state of California in final selections for the National Teacher of the Year for 2017-18. The National Teacher of the Year (NTOY) Program began in 1952 and continues as the oldest, most prestigious national honors program that focuses public attention on excellence in teaching. The NTOY is chosen from among the State Teachers of the Year by a National Selection Committee representing the major national education organizations. Each spring, the NTOY has been introduced to the American people by the President of the United States.
Dr. McDaniel was raised in Desert Hot Springs, attended the public schools in the Palm Springs Unified School District, and is now in his second stint leading a music program in that district. Formerly the band director at Desert Hot Springs High School from 2006 to 2015, McDaniel has now sparked a new energy into the band and choir program at Painted Hills Middle School, named The Regiment. When he arrived in 2014, there were 75 students. Now, the tune is different with 250 students involved in the program—representing more than one-third of the entire student population and including every level of skill, socio-economic status, and background.
"The Regiment is a safety net to protect kids against the trials of middle school," Dr. McDaniel said in his application. "I believe my greatest contribution is providing my students with hope."
Dr. McDaniel's earned a bachelor's degree in music from California State University, Long Beach, along with his Single Subject Teaching Credential. He went on to receive a master's degree in education from California State University, San Bernardino. In 2011, he completed his doctorate of educational leadership from the University of Redlands.
In discussing this most recent recognition, he said "It truly is an honor that is directly connected to the top notch educational foundation I received at CSULB."