The aroma of pumpkin spice lattes is in the air, which can only mean one thing....it's time for Sustainability Month (and fall, of course)! Mark your calendars for some FREE, eco-friendly activities throughout the month of October. 
From learning how to grow your own herbs at home to crushing the competition at a sustainability-themed obstacle course, there are plenty of opportunities to enjoy a sustainable semester at The Beach. 
Here's the rundown of events to guarantee that your Sustainability Month is just as good as the latte that you're sippin':
Click on the event title for more information.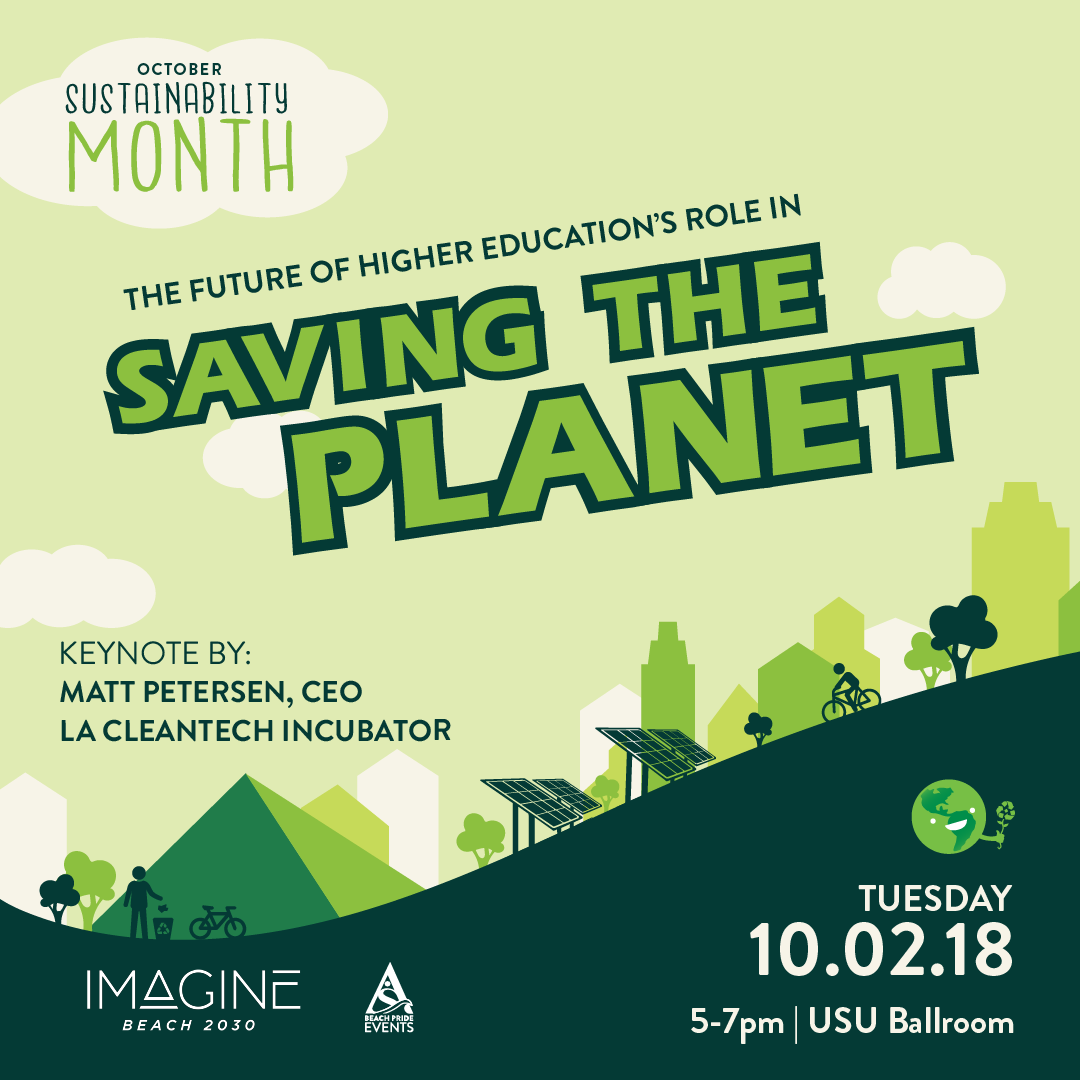 Tuesday, October 2
5 pm - 7 pm
USU Ballroom
Guest speaker Matt Petersen, CEO of Los Angeles Clean Tech Incubator (LACI) and former City of LA Chief Sustainability Officer, will share insights about the role higher-ed can play in creating a more resilient and sustainable future.
Sponsored by ASI Beach Pride and Beach 2030
---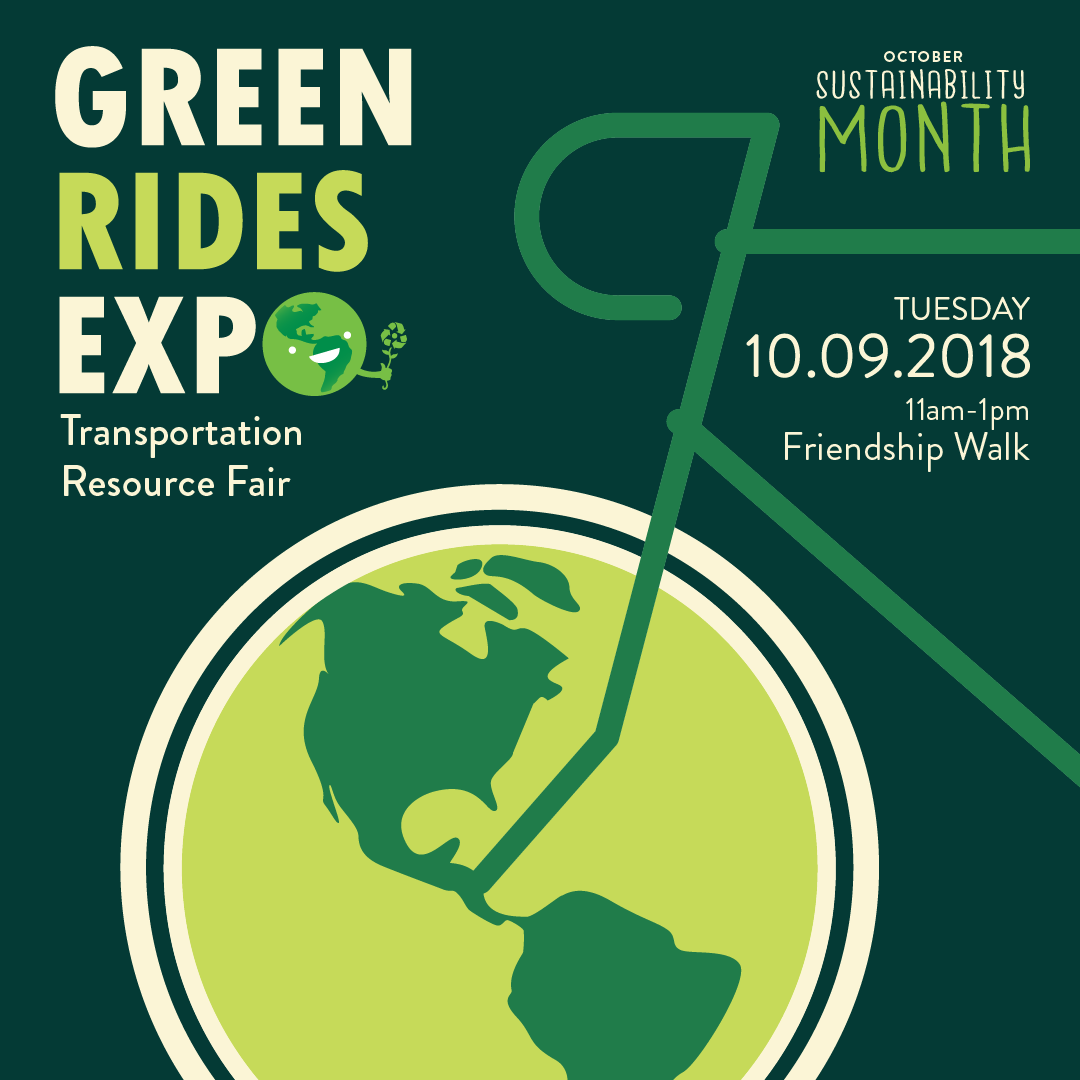 Tuesday, October 9
11 am - 1 pm
Friendship Walk
How green is your ride? Find out at the Green Rides Expo, where you can learn about the impacts of transportation on the environment and get information about healthier and more sustainable ways to get around.
Brought to you by Parking & Transportation Services
---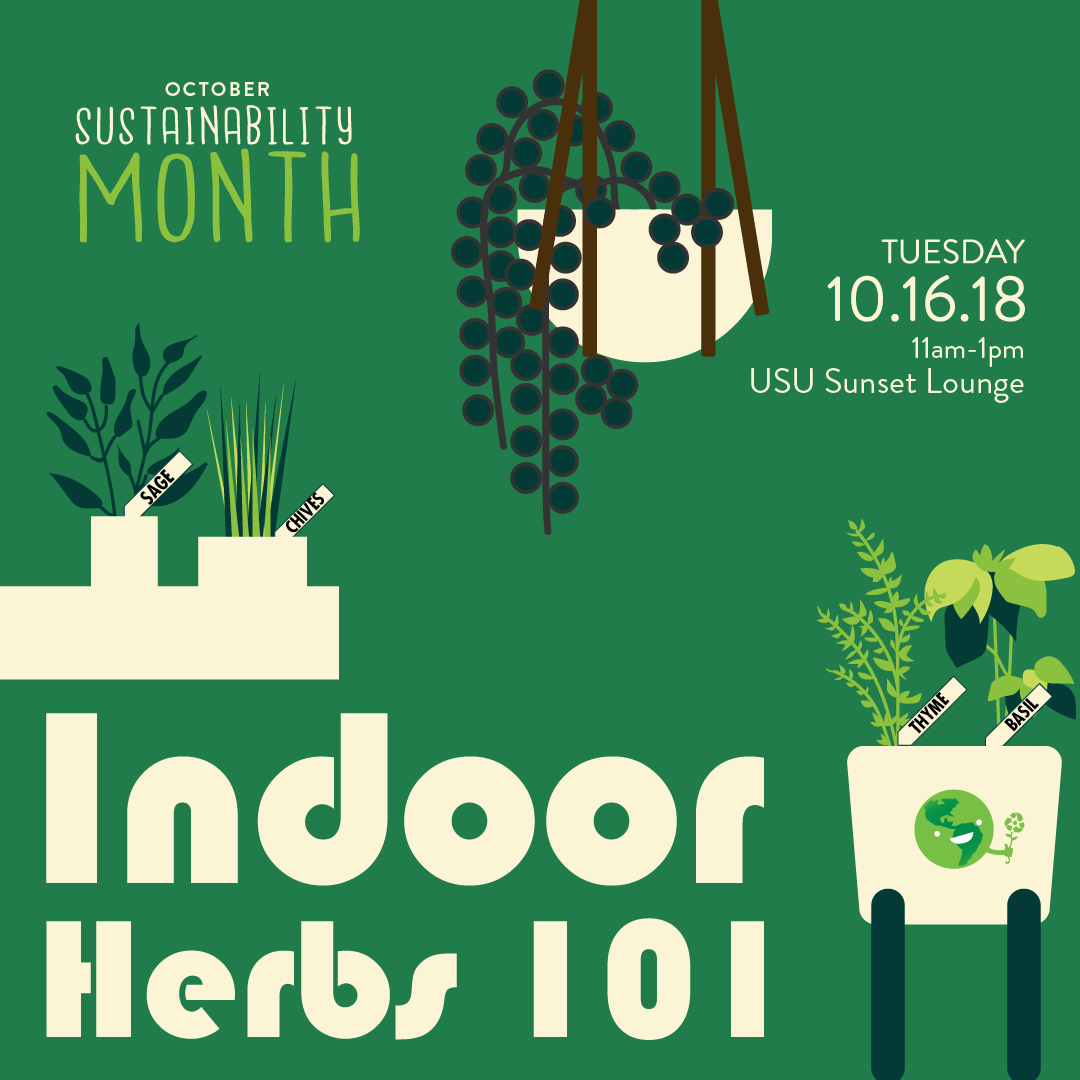 Tuesday, October 16
11 am - 1 pm
USU Sunset Lounge
Need more green in your diet? The Sustain U team will teach attendees how to grow and care for indoor, edible herbs and provide information about the health and environmental benefits of indoor plants. 
Brought to you by Sustain U
---

Tuesday, October 23
11 am - 1 pm
Speaker's Platform
Compete in a series of interactive activities and obstacle courses to learn about sustainability issues/solutions in fun and engaging ways.
Brought to you by the Office of Sustainability and ASI Beach Pride
---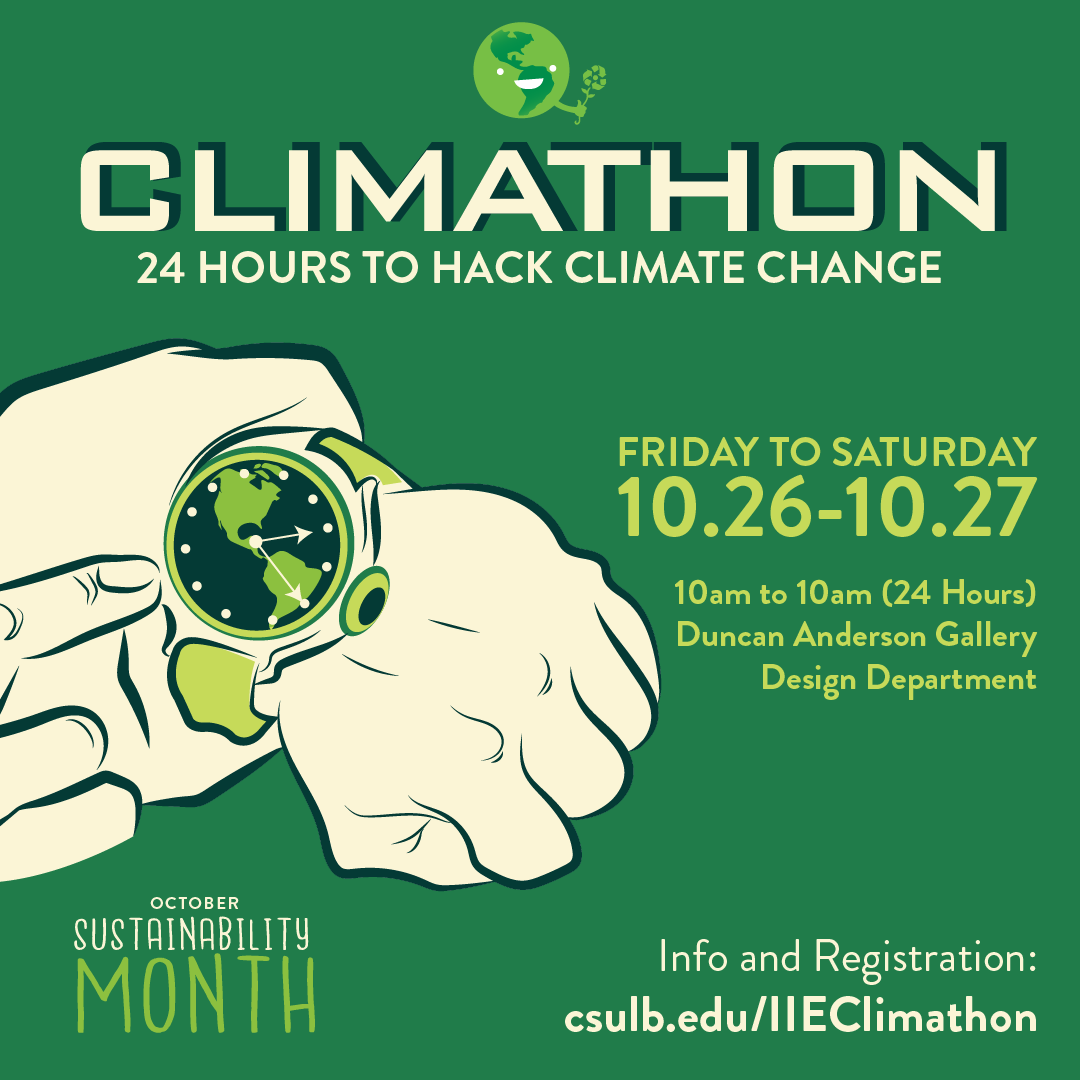 Friday, October 26 - Saturday, October 27
10 am - 10 am
Duncan Anderson Gallery – Department of Design
Climathon is a 24-hour international event that brings together individuals to work collaboratively to come up with innovative ideas for solving local climate challenges. This year will focus on sustainable housing. Learn more...
Brought to you by the CSULB Institute for Innovation & Entrepreneurship
---
Tuesday, October 30
5 pm - 7 pm
USU Art Gallery (USU 100)
Visit a thought-provoking exhibition of environmentally-themed artwork submitted by CSULB students, staff, and faculty. To submit an artwork for the show, contact ASI-SustainU@csulb.edu by Oct. 19th.
Brought to you by Sustain U and the Student Sustainability Coalition
---

October 1 - 30
ASI Recycling Center
Gather your closest jedis and recyclables for this year's Recycle Wars contest. The student organization who can recycle the most at the end of the month will be championed winners of the recycling galaxy!   
Brought to you by Sustain U and the ASI Recycling Center
---
Sustainability Month Committee Sponsors & Partners: