---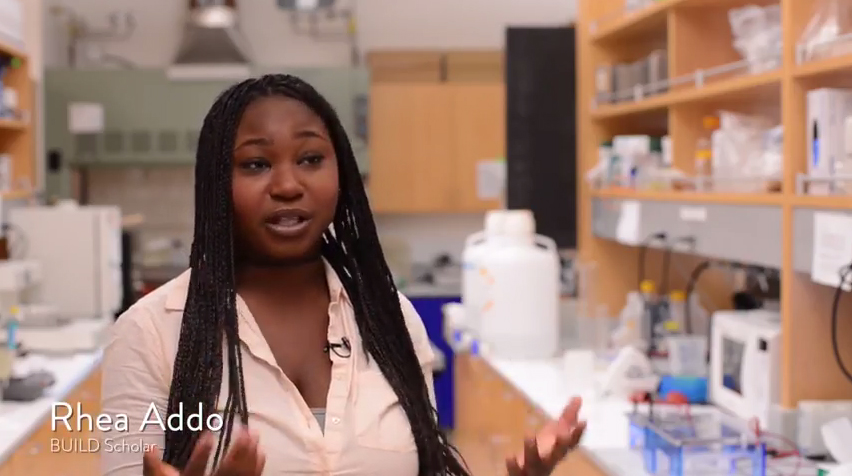 CSULB BUILD Featured in Quest Magazine
CSULB's Quest Magazine featured a story about the BUILD program and included a video of BUILD Scholar Rhea Addo in the online version. You can read the issue of Quest here and view Rhea's video on YouTube.
---
Save the Date: Next Fall BUILD Student Research Colloquia Is November 4
Regular research colloquia inform BUILD Associates and Scholars on a variety of topics and give them opportunities to network with others. The second Research Colloquium is scheduled for Friday, Nov. 4, 2016.
For more information, visit the Research Colloquia page.
---
CSULB BUILD YouTube Channel Launched
The CSULB BUILD YouTube Channel has been launched with personal messages and highlights from the first annual Symposium held last year. Most videos are in English, but there are some in Spanish and one in Arabic, as well. More videos are currently under development. Visit our channel and subscribe to be notified of new uploads.
---
We're Hiring!
Two new positions have opened with the CSULB BUILD Team. Click on the links below to view the application information in PDF format.
---
New Research Workshops
Enhance your research career with new research techniques, such as confocal microscope and protein assay, in BUILD-sponsored workshops. New workshops are offered every month.
Health Educator LGBTQ+ Cultural Sensitivity Training - October 14
Metabolic Testing for Health and Sports Performance - October 25
Introduction to MATLAB and Its Application to Data Analysis - October 28
Introduction to Using Dedoose Software for Qualitative and Mixed-Methods Research - October 28
Actigraphy - November 4
Principles of Ultrafast Time-Resolved Spectroscopy - November 18 (Repeats on December 2)
---
Research Mentor Interest Forms
The next round of Research Mentor Interest Forms are now available.
---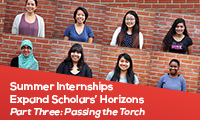 Sept. 7, 2016: Summer Internships Expand Scholars' Horizons
Part Thre: Passing the Torch: While away in summer internships, CSULB BUILD Scholars learned a few valuable lessons they could pass on to the next wave of Scholars. First, internships don't happen by themselves. Students need to take steps to make them happen. "Best advice I can give anyone is to make sure you APPLY!" said Gina Vimbela, a Chemical Engineering major who interned at Brown University.
---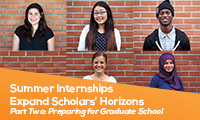 Sept. 2, 2016: Summer Internships Expand Scholars' Horizons
Part Two: Preparing for Graduate School: Graduate school is very different than undergraduate school. A summer internship can give students a better understanding of what that next step will look like, especially because they'll more than likely be working alongside graduate students. CSULB BUILD Scholars who took the opportunity to participate in internships around the country – and the world – discovered that the experience helped them better prepare for the next step in their academic career.
---
Sept. 1, 2016: Summer Internships Expand Scholars' Horizons
Part One: Lessons Learned: While one group of CSULB BUILD Scholars were participating in the Summer Undergraduate Research Gateway to Excellence (SURGE) program here on campus, others were working in internships throughout the country and across the globe. Summer internships were as close as University of California Irvine (UCI) and University of California San Diego, and as far flung as University of Michigan Ann Arbor, Argentina, and New Zealand. While each Scholar had a unique experience, many learned a few universal lessons.
---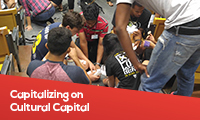 Aug. 31, 2016: Capitalizing on Cultural Capital
The knowledge, experience and heritage you bring to the table, in part, make up your cultural capital. In a recent workshop held for CSULB BUILD, Associates learned about how their cultural capital can help them become better researchers, bringing unique perspectives to health-related research.
---
---