Why is it important to build an Alumni and Visitor Center?
Not only must we serve our fast-growing alumni family, we must also be prepared to help the next generation of alumni — today's students — succeed in an evolving employment landscape. Embracing these responsibilities, and recognizing that alumni represent the strengths and virtues of our university, CSULB has identified the creation of a new alumni and visitor center as an important step forward in the history of this great university.
The Alumni and Visitor Center:
Will bring students and alumni together for career development, networking, and mentoring opportunities.
Will be a venue for learning, engagement, and entrepreneurial activities.
Will be a one-of-a-kind special event and gathering space for community and campus groups.
Will be a major net-zero, 100% sustainable building for CSULB.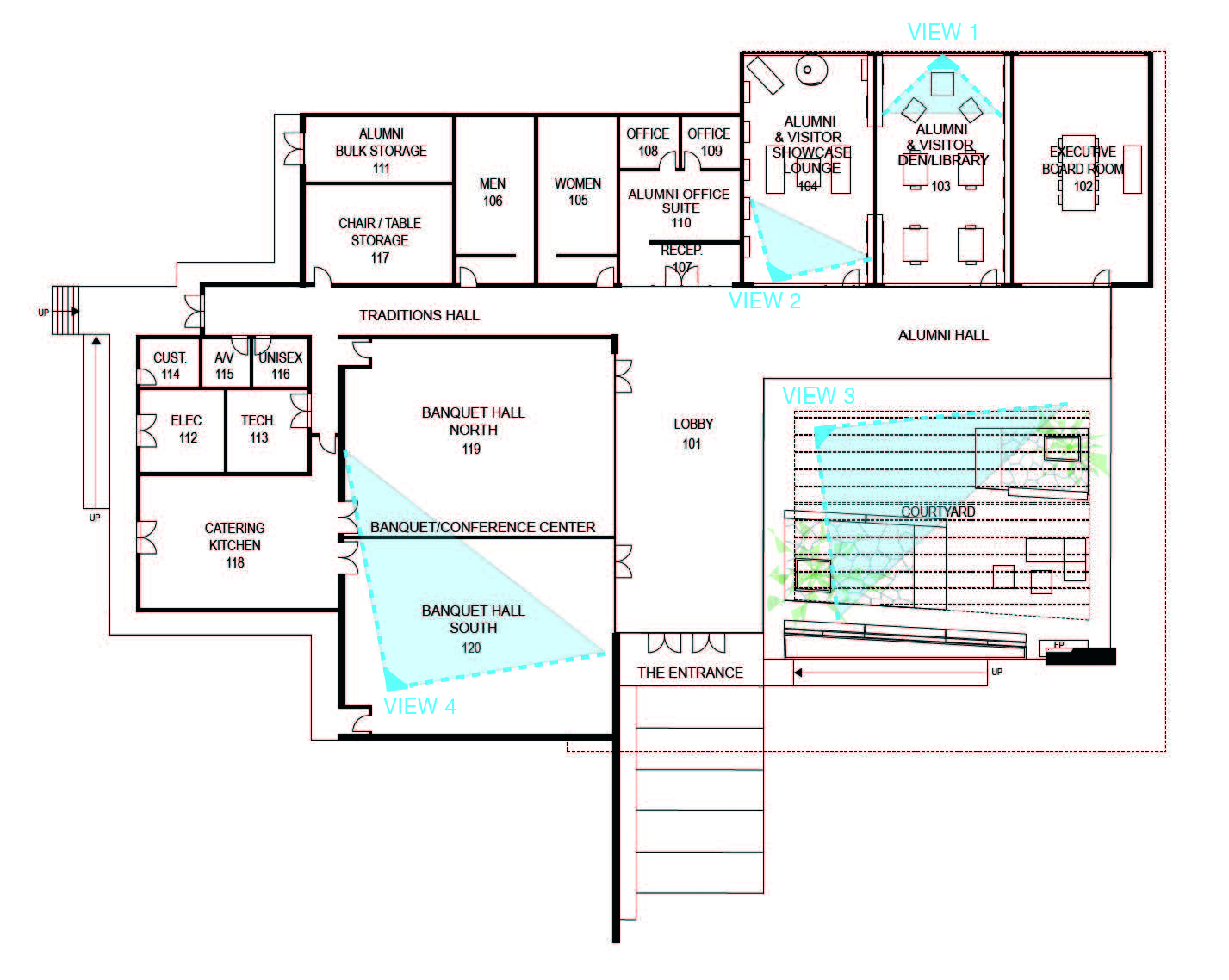 Planned components include a banquet/conference center, an executive board room, a garden-like courtyard, an alumni showcase lounge and den/library featuring 49er memorabilia and alumni exhibits, a Traditions hall, an Alumni hall, and more.