Experience the Innovation Challenge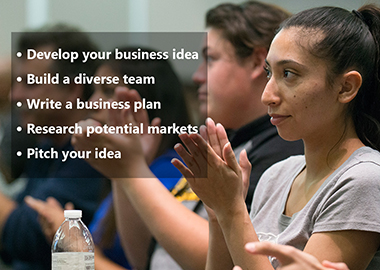 Do you have an idea for a product, service, or application that could become a hot new business? The Innovation Challenge might be your ticket to help turn that idea into a reality.
Innovation Challenge is an opportunity for undergraduate and graduate students from across the university to use innovation and entrepreneurship to make a difference in local and global communities.
The winning team receives support for their business, including $10,000 in seed funding, and space, marketing, legal and accounting services totaling up to $40,000.
Interested in competing in the 2018-19 Innovation Challenge?   Email us at Innovate@csulb.edu
IN THE NEWS