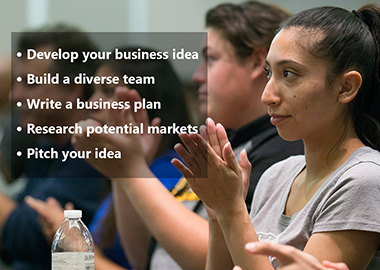 Upcoming Events
FINALIST PITCH COMPETITION AND AWARD CEREMONY
Thursday, April 11th 4-8pm
The Pointe Conference Center, Walter Pyramid
CSULB campus, 1250 Bellflower Blvd. Long Beach, CA 90840
Join us as the final 4 teams pitch their business to a panel of expert judges.  The 2019 Innovation Challenge winner will be announced at the end of the event.
Light refreshments will be served.
Experience the Innovation Challenge
Do you have an idea for a product, service, or application that could become a hot new business? The Innovation Challenge might be your ticket to help turn that idea into a reality.
Innovation Challenge is an opportunity for undergraduate and graduate students from across the university to use innovation and entrepreneurship to make a difference in local and global communities.
The winning team receives support for their business, including $10,000 in seed funding, and space, marketing, legal and accounting services totaling up to $40,000.
Interested in competing in the 2018-19 Innovation Challenge?   Email us at Innovate@csulb.edu
IN THE NEWS
2018 TOP TEAMS 
Artemus Labs
First Place
The winning Artemus Labs team collected feedback from amputees and evaluated existing prosthetic liners before designing their Python liner, which is breathable and comes in bright colors and two designs. One of the Innovation Challenge judges said the liner looks like a high-performance sports shoe. The Artemus Labs team was co-led by Rae Jillian Rivera, an electrical engineering technology major, and Calvin Leung, a CSULB marketing and management information systems major who was on finalist teams in 2017 and 2016. Other team members are CSULB students Anna Maria del Mundo, management information systems; Nikki Escobar, industrial design; and Kimberly Ventura, aerospace engineering. Their goal was to make amputees "feel sexy." "Liners today have a style that is bland," said Rivera. "Current liners claim they are breathable, but they just don't work." Read more about Artemus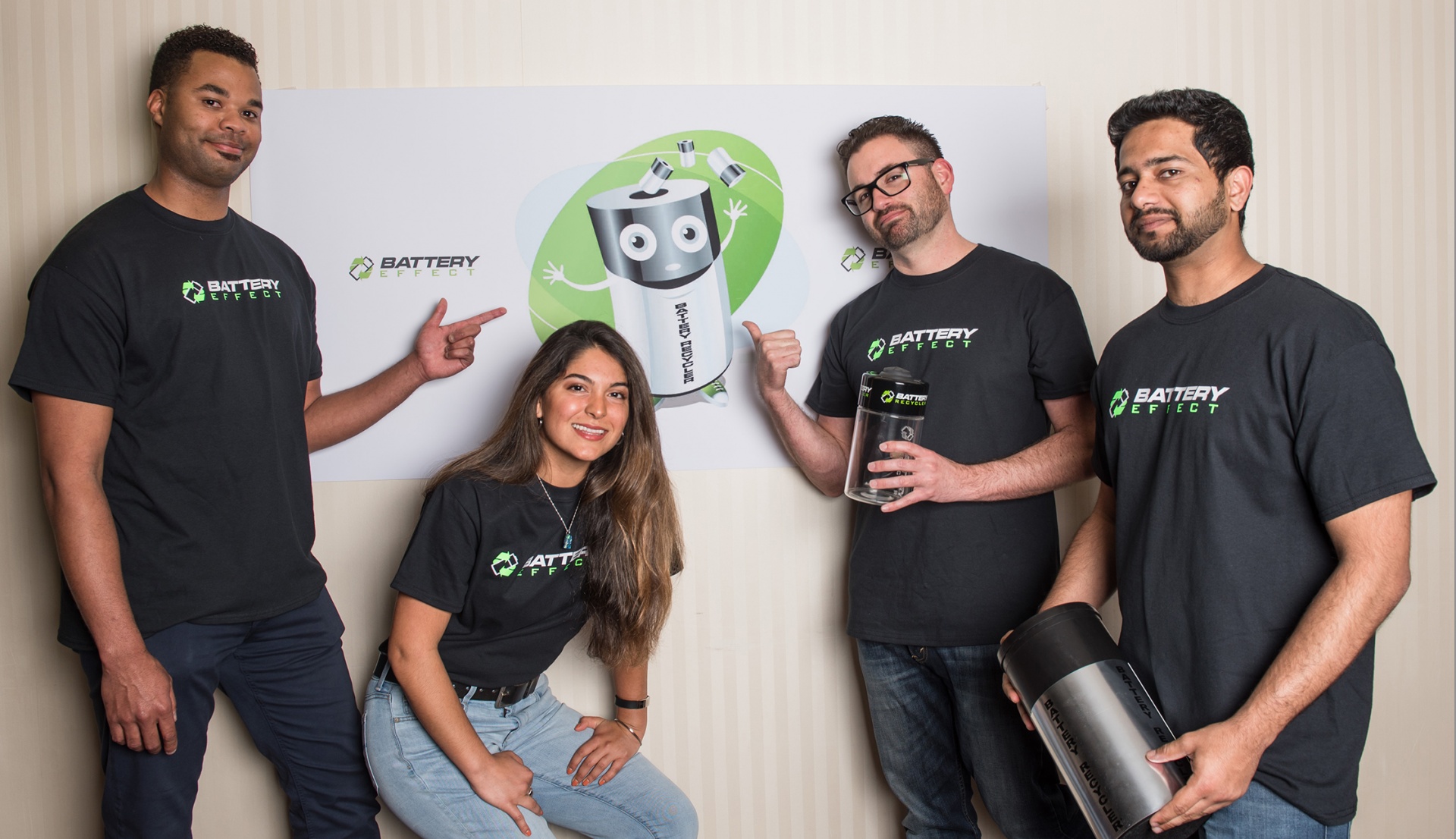 Battery Effect
Runner Up
The Battery Effect is an intermediary household battery recycling company that specializes in developing education, collection, and recycling programs for municipalities, K-12 schools, as well as public and private universities. Based in California, the company has goals to expand operations nationwide, beginning with the implementation of recycling programs close to home in Long Beach, California. Battery Effect is headed by Alexander Galasso, who graduated from CSULB with a marketing degree in fall 2017. Team members are software developer Leon Smith II; Abhishek Manjulagodu Basavanna, who is working on a master's degree in aerospace engineering; and Madison Simon, a CSULB marketing major.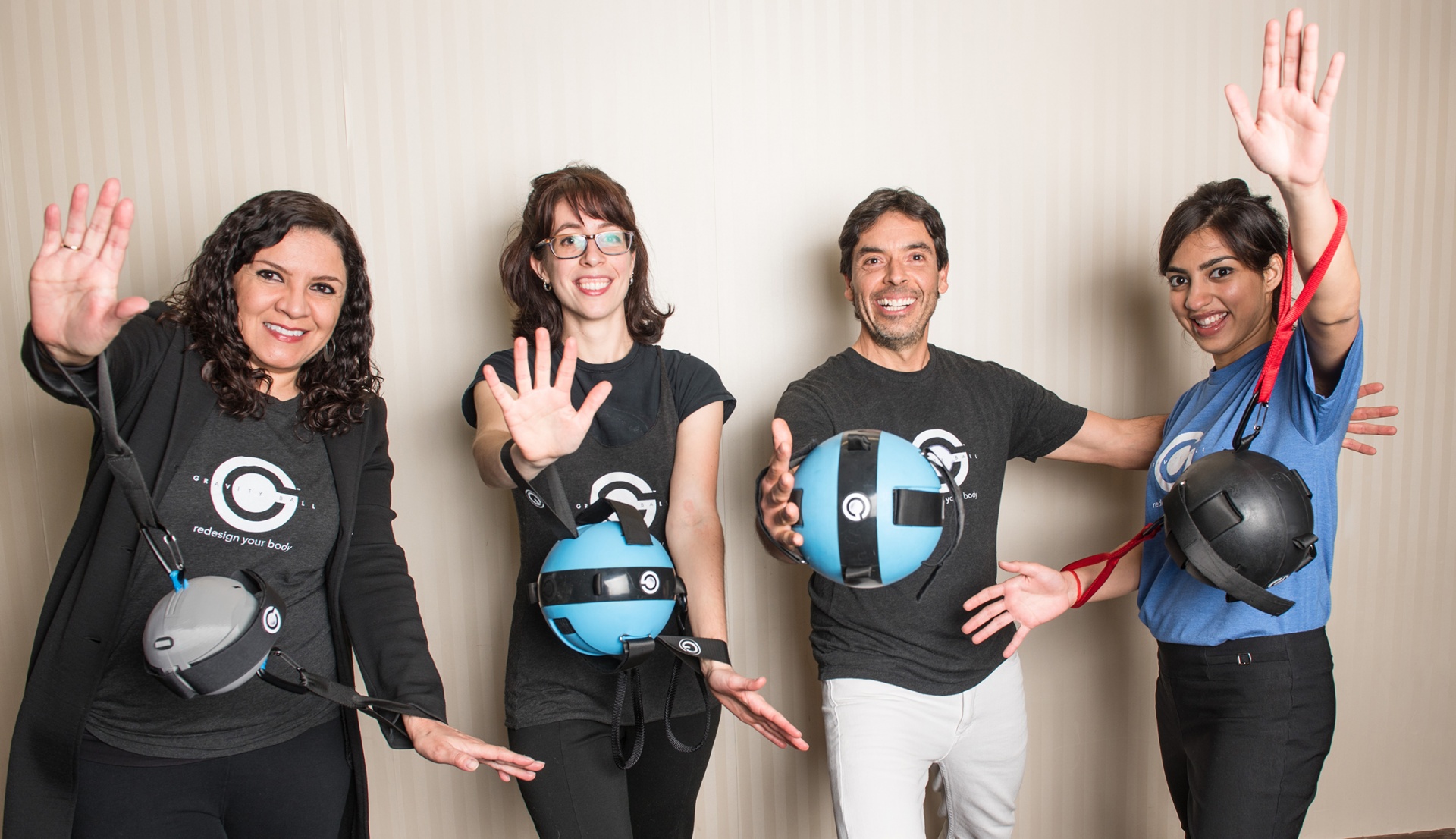 Gravity Ball
Runner Up
This health and wellness startup has developed a new method of doing resistance exercise that uses an invention called the Gravity Ball. The Gravity Ball was invented by Dr. Mark Chavez, the company's president and chief health officer. The team was led by Vandana Vaswani, who is in CSULB's MBA program.Nicole Tolmie, who holds a bachelor's degree in cultural anthropology from University of Washington, serves as Gravity Ball's business and content manager. Irene Luna Guzman is the company's strategic adviser. The Gravity Ball lets users to do a variety of resistance exercises that correct weaknesses and imbalances throughout the major joints of the body. Many are based on principles from yoga, tai chi, gymnastics, dance, and Pilates.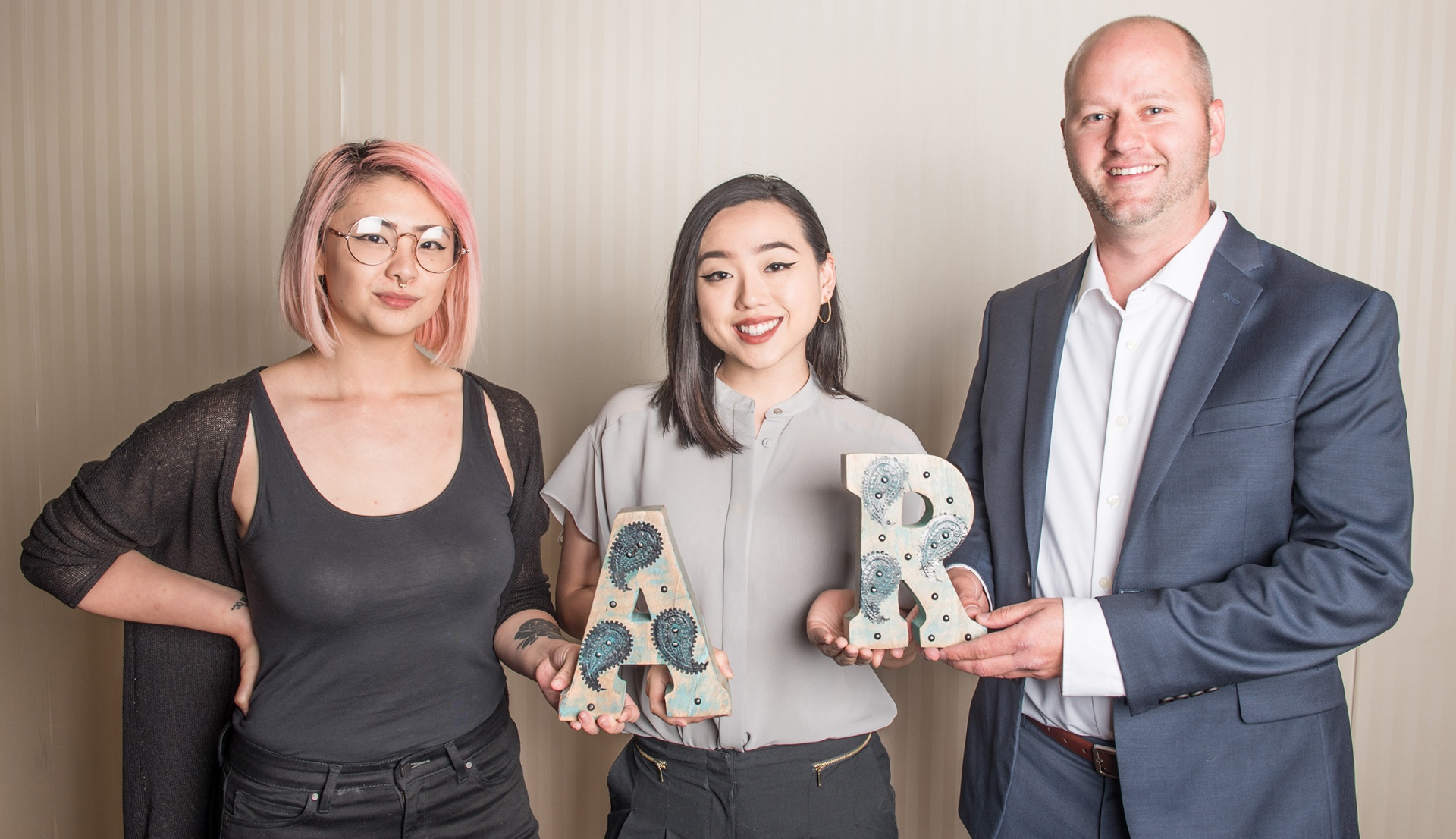 StickUp
Runner Up
StickUp was led by founder Bryan Amburgey, who also founded two other augmented reality startups, ARLB and ARTV. Team members are CSULB graphic design majors Samantha Surtandi and Annie Lee, and video editor Sam Maliszewski. StickUp lets users create augmented reality targets at their home, school, or favorite coffee shop/bar, and then anyone with the app can add content to those targets like selfies, videos, 3D text, and more. The app is currently available in the Apple and Google Play stores and will be used for a wall at Harvey Milk Park in Long Beach.