Undergraduate Advising
Theatre Arts Undergraduate Advising
Schedule an Appointment for  
Advising and Tutoring
Image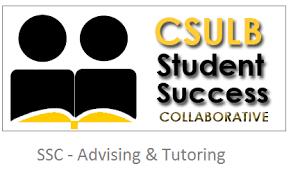 ​The Undergraduate Advisor for the Theatre Arts Department, Adriane Howze, is available to assist current and prospective students in planning their academic careers at CSULB. The advising office should be contacted for Freshmen and Transfer mandatory advising, scheduling and registration questions, multiple semester planning, graduation checks, and questions about university policies and procedures. The Undergraduate Advisor is an advocate for all Theatre Arts students, and welcomes anyone who wishes to make an appointment in order to seek support regarding non-academic issues, as well. The advising office serves as a referral source to other campus offices, resources and services as necessary. 
Current Students
All Theatre Arts majors and minors are recommended to meet with the Undergraduate Advisor at least once a semester to check degree progress and discuss registration. In order to make an appointment, please use the CSULB Advisor Connect button (above) and log in using your MyCSULB account information (student ID number and MyCSULB password).
Walk-in and scheduled advising hours are posted outside of the Theatre Arts advising office, room 233, and are subject to change. Notifications will be sent in advance to Theatre Arts students in the event that the posted hours do change.
Prospective Students
Prospective freshmen and transfer students are welcome to contact the Undergraduate Advisor in order to schedule a departmental tour, ask questions related to admissions requirements, and/or learn more about Theatre Arts curriculum. Please contact the Undergraduate Advisor directly via email at adriane.howze@csulb.edu for more information.