Earth Month at the Beach 2023
Published February 24, 2023
April is Earth Month at the Beach and we have a jam-packed calendar of events coming at you all month long! Check out the line-up of FREE events including workshops, guest speakers, activities, celebrations, and volunteer opportunities. We'll see you there!
---
Image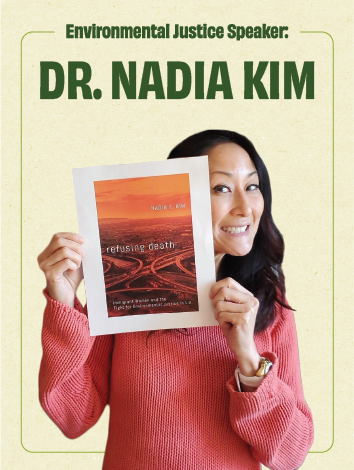 Refusing Death: Immigrant Women and the Fight for Environmental Justice in LA
Wednesday, April 5th | 2 - 3 pm
Library Room 507
Hosted by: Human Development Department
Dr. Nadia Kim, Professor of Asian & Asian American Studies (and by courtesy, Sociology) of Loyola Marymount University will speak on her book Refusing Death. In this award-winning book, Kim examines race, class, and citizenship with respect to the growing social phenomenon of marginalized and unauthorized immigrants – especially women and youth – leading community grassroots movements, one of which focuses on environmental (health) justice. Through ethnographic observation, in-depth interviews, and document analysis of Asian American and Latina environmental justice activists in the industrial-port belt of Los Angeles, Kim details how these immigrant women activists redefine notions of politics, community, and citizenship in the face of America's nativist racism and its system of class injustice at the core of environmental injustice.
---
Image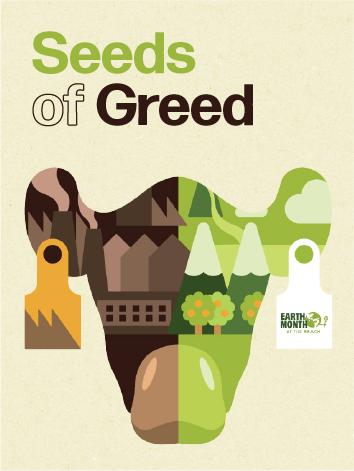 Seeds of Greed Workshop
Tuesday, April 11th | 2 - 3 pm
USU 205
Hosted by: Sustain U
Food production in the United States is a significant commodity, accounting for $1.055 trillion of the Gross Domestic Product (GDP). America has turned to factory farming to produce a majority of the country's food, feeding 330 million citizens in the process. Yet, this major food source comes with undeniable consequences that seep into our everyday life. Join Sustain U's Seeds of Greed workshop to learn all about the side effects of factory agricultural production in the United States.
---
Image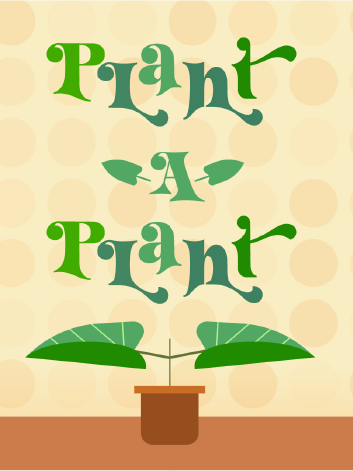 Plant-a-Plant Workshop
Tuesday, April 18th | 5 - 6:30 pm
Student Recreation & Wellness Center Courtyard
Hosted by: Beach Balance & Sustain U
Flex your green thumb outside the SRWC by planting a plant you can take home to brighten up your space! Free materials, seeds, plants, and soil provided. 
---
Image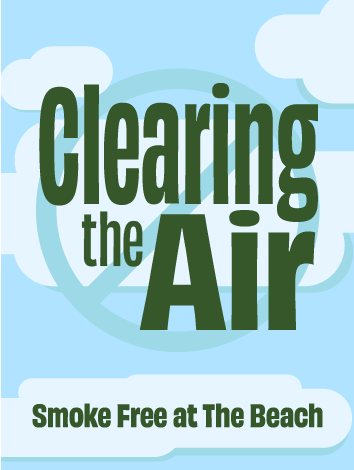 Clearing the Air - Smoke-free at the Beach
Wednesday, April 19th | 10am - 1 pm
Maxson Plaza (Fountain plaza at Brotman Hall)
Hosted by: Student Health Services
In collaboration with Los Angeles County Public Health Department and the city of Long Beach Health and Human Services Department, Student Health Services is hosting this event featuring tobacco education and prevention resources from campus and community partners. Information about tobacco product waste and free quit services will be made available.
No registration is required!
---
Image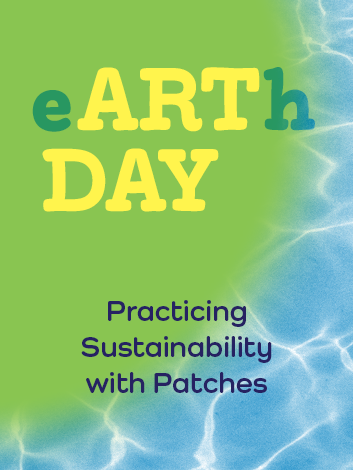 eARTh day: Practicing Sustainability with Patches
Wednesday, April 19th | 12 - 1 pm
Courtyard between FA 1 and FA2
Hosted by: Fiber Club and Printmaking Club
The Fiber and Printmaking Clubs are collaborating to create a fun and inclusive event that celebrates sustainability within the fine arts. Participants will be using repurposed fabrics to make patches where they can choose Earth Day-related designs provided by the club members. Participants are able to bring in their own items of clothing, tote bags, or fabrics approved by club members the day of the event. 
No registration required!
---
Image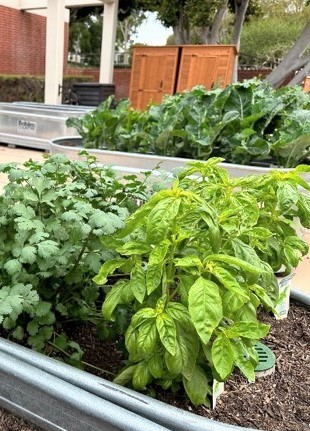 Grow Beach Grand Opening
Thursday, April 20th| 12 - 2pm
Friendship Walk at foot of the stairs
Hosted by: Sustain U
ASI is proud to announce the grand opening of the ASI Grow Beach Garden. The Grow Beach Garden will provide organic produce to the Beach Pantry, enhance gardening education, and facilitate community engagement/programming. We invite you to join us for the grand opening which includes interactive programming activities, tours of the new garden space, and a ribbon-cutting ceremony. There will be free special giveaways! 
---
Image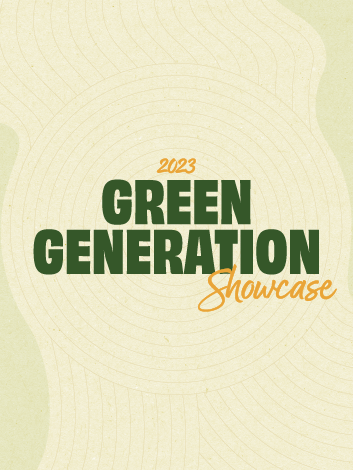 Green Generation Showcase
Thursday, April 20th | 4 - 7 pm
Earl Burns Miller Japanese Garden
Hosted by: Office of Sustainability, President's Commission on Sustainability, Edison International
This lively event that has been going strong for more than a decade brings together student, faculty, staff, and Long Beach community sustainability leaders for a fun evening of mingling, music, and food at the beautiful Earl B. Miller Japanese Garden. Connect with sustainability-minded student clubs, local environmental organizations, and Long Beach-based green businesses, and then check out the highlight of the event: the Sustainability Project Showcase, a presentation of student and faculty research, creative and technical projects that explore a wide variety of sustainability topics and solutions.
---
Image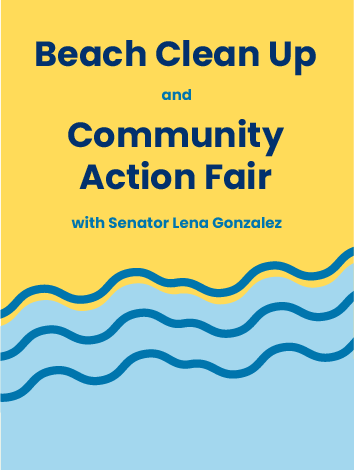 Earth Day Beach Clean Up & Community Action Fair
Saturday, April 22nd | 11am - 1pm
Granada Beach | 5100 E Ocean Blvd, Long Beach 90803
Hosted by: CSULB ASI Lobby Corps & the League of Women Voters Long Beach
Celebrate Earth Day with Senator Lena Gonzalez by helping to clean up a local beach and learning about the value of civic engagement in your community! Snacks will be provided to volunteers. Check in from 10:30 - 11am so don't be late!
---
Image