Lend & Learn Library
The Lend & Learn Library was proposed by service-learning student Rosa Parra. Parra presented her proposal to the President's Commission on the Status of Women to ask for their funding of the library. Parra stated the library would, "shine a spotlight on women and gender issues" and encourage CSULB students to "learn the powerful history of women in academia and those who made an impact in the women's social rights movement." It was her vision and our intention to provide a wide range of books of different genres, by authors of different backgrounds on topics about various issues regarding women, gender, equity issues and much more.
The books in the Lend and Learn Library are available for check out during the period two weeks after the semester begins and two weeks before it ends. The check-out period is two weeks, this period can be extended if no holds are placed on the book. Only one book will be able to be checked out at a time. 
If you are interested in donating books, please contact us at WGEC@csulb.edu with the subject line "Donating to the Lend & Learn Library".
Image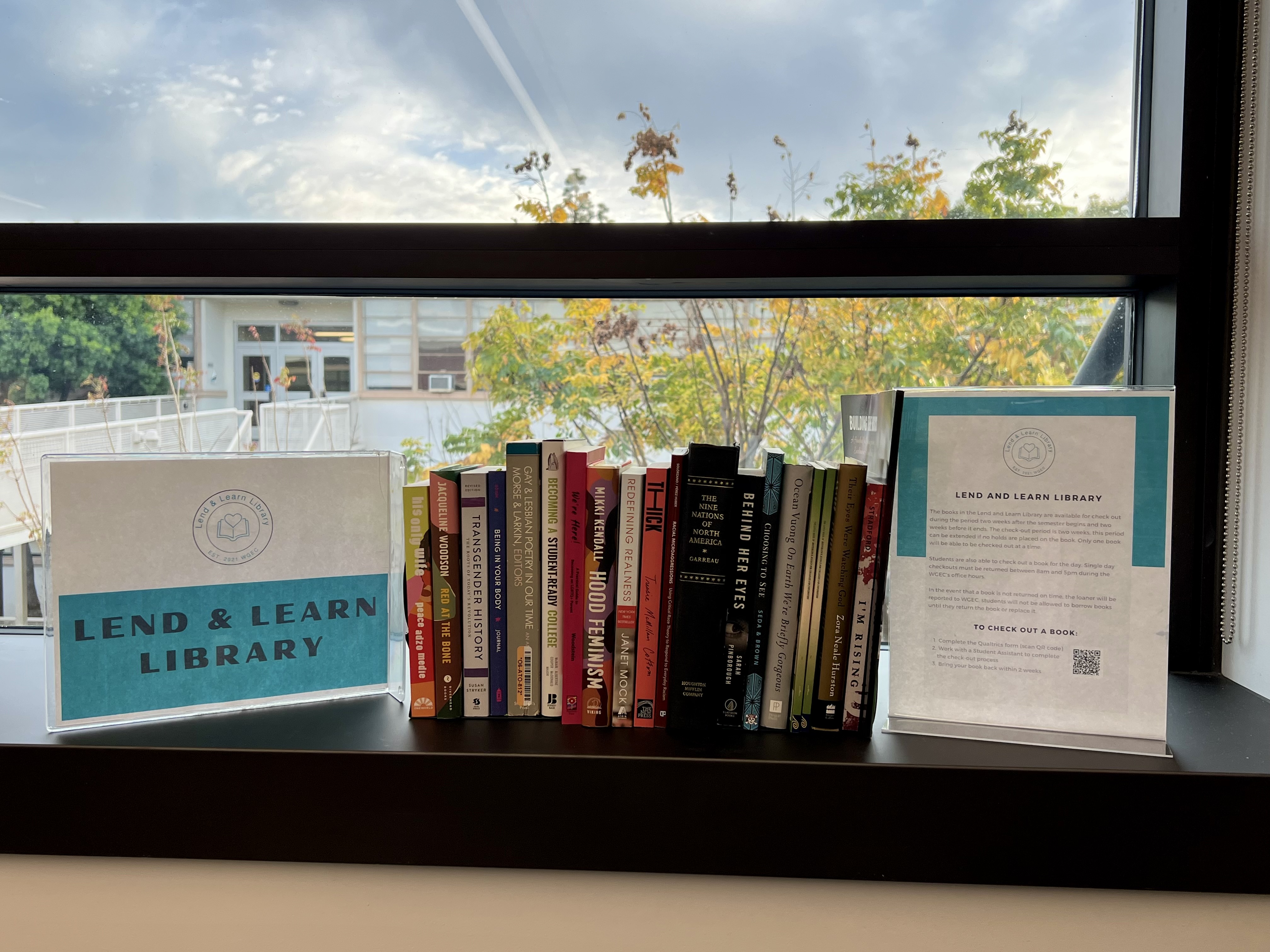 What books would you like to see in our library? Let us know here.