Trans Care Team
Mission
The CSULB Counseling and Psychological Services Trans Care Team is committed to providing affirming care to transgender and gender diverse students at CSULB. Our aim is to facilitate and advocate for access to trans affirming care within CAPS and on the CSULB campus that supports the mental wellness and academic success of our trans and gender diverse students. 
---
Meet the Team
Image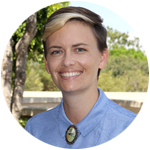 Dr. Lauren Jensen
Licensed Psychologist
Image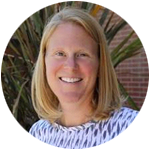 Dr. Beth Sullivan
Licensed Psychologist
Image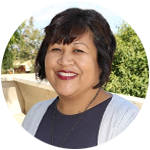 Rachelle Ang, LCSW
Case Manager
---
Services We Provide
If you are seeking a gender affirming medical procedure, such as surgery, and require a letter of support, the Trans Care Team at the Counseling and Psychological Services office is happy to help. The first step is to call CAPS at 562.985.4001 to schedule an initial consultation with the member of the Trans Care Team.
When you schedule the appointment, please inform the person who answered the call that you are seeking an assessment for a letter of support and would like to meet with a member of the Trans Care Team. You will not need to give details about the procedure you are seeking when scheduling the appointment.
Details regarding the process for obtaining a letter of support are outlined here [PDF].
Drop-in Support Group – Rainbow Café is drop-in support group for CSULB students who identify with the LGBTQIA+ community and those who are exploring their sexual, romantic, and/or gender identity. Drop-in for connection and open conversations about what it means to be you. Rainbow Cafe meets in-person on Mondays from 3:30 -5pm in the Multicultural Center (FO3-Rm2). Rainbow Cafe does not meet during the summer, school breaks, holidays, or finals week.
When: Mondays 3:30 – 5pm
Where: Faculty Office 3, Room 2
The Trans Care Team counselors have experience working with gender identity questions and with transgender/gender non-conforming students. To make an appointment with a TCT counselor, contact the CAPS front desk 562.985.4001 and let them know you would like to schedule with a member of the Trans Care Team.
Counseling and Psychological Services offers support for students who might need help connecting with services off campus, such as navigating insurance or identifying and scheduling appointments with trans affirming mental health and medical providers. If you would like to schedule an appointment with our CAPS case manager, please contact the CAPS front desk 562.985.4001 and ask to schedule an appointment with Rachelle Ang, LCSW.