How to use your CalFresh Benefits!
How do I get my benefits? 
CalFresh benefits are issued on an EBT card that is similar to a debit card. 
When will I get my EBT Card? 
Approved applicants can expect to receive their EBT card and pin number in two separate mailed letters. If you do not receive your EBT card, you may go to GetCalFresh.org to contact your county's customer service center to request one to be mailed out to you OR you may go to CalFresh (lacounty.gov) to search for your local county office to request one in-person. 
When are My Benefits loaded?
CalFresh recipients can expect to receive their monthly benefits between the 1st-10th of each month. The last digit of your case number reflects the day you receive your monthly benefits. 
---
How much will I get each month?
The amount of CalFresh you get depends on various factors, including your household's size, income, and costs. In most cases, students may qualify for the largest amount of $281 per month. 
Will I have to pay back the benefits?
You will not have to pay back any benefits you were eligible to receive. If there is a mistake and you receive more than you are eligible for, you will be responsible for paying that amount back.  
I lost my EBT card. How do I get another one? 
Call 1.877.328.9677 to report your EBT card lost or stolen.
---
                                       WHAT CAN EBT USED FOR? 
   EBT Card can be used for:
Image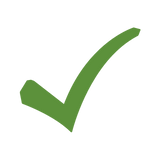 Bread and Cereals 
Fruits and Vegetables 
Meats, Fish, and Poultry 
Dairy Products 
Seeds for plant produce 
     EBT Card cannot be used for:
Image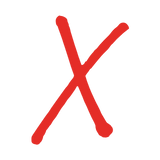 Beer, Wine, Liquor or Tobacco and Hot Foods 
Pet Food 
Soaps, Toilet Paper 
Household Items 
Vitamins and Medicine 
Grocery Stores 
Image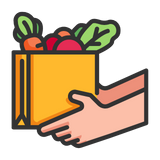 EBT Store Locator
Search for local markets and stores that accept EBT benefits near you!
Online Grocery Retailers 
Find retailers that allow you to spend your EBT benefits online for groceries 
NorthGate Market Más Fresco
Northgate Gonzalez Market Mas Fresco program offers CalFresh recipients $2-4 rebate dollars when they use their EBT benefits to buy fruits and vegetables. To enroll in the program please visit: masfresco.org
Farmers Market
Image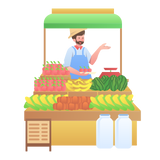 Come and enjoy the on-campus Farmers Market every Tuesday from 10AM to 2PM in front of the Student Recreation and Wellness Center! 
Farmer's Market Locator 
Find your local farmer's markets that accept CalFresh EBT benefits. Provide your EBT card to the Market Manager to gain vouchers for groceries.
Market Match 
Market Match provides matching funds (up to $10) when shopping at Farmers' Markets so you can buy even more fruits and vegetable. Learn more at: www.marketmatch.org
Restaurant Meal Program 
Image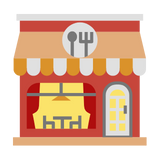 El Pollo Loco on campus accepts Restaurant Meal Program
The RMP is a program that gives certain people that are at a high risk for chronic hunger the option to use their CalFresh Food benefits to buy prepared meals at approved participating restaurant vendors. The RMP is available to older adults aged 60 or older and their spouses, people with disabilities, and homeless individuals. Designation to be a participant in RMP must be made by your county, usually at time of interview. Learn more at: https://www.cdss.ca.gov/rmp