Honoring Community Organizations and Their Campus Collaborations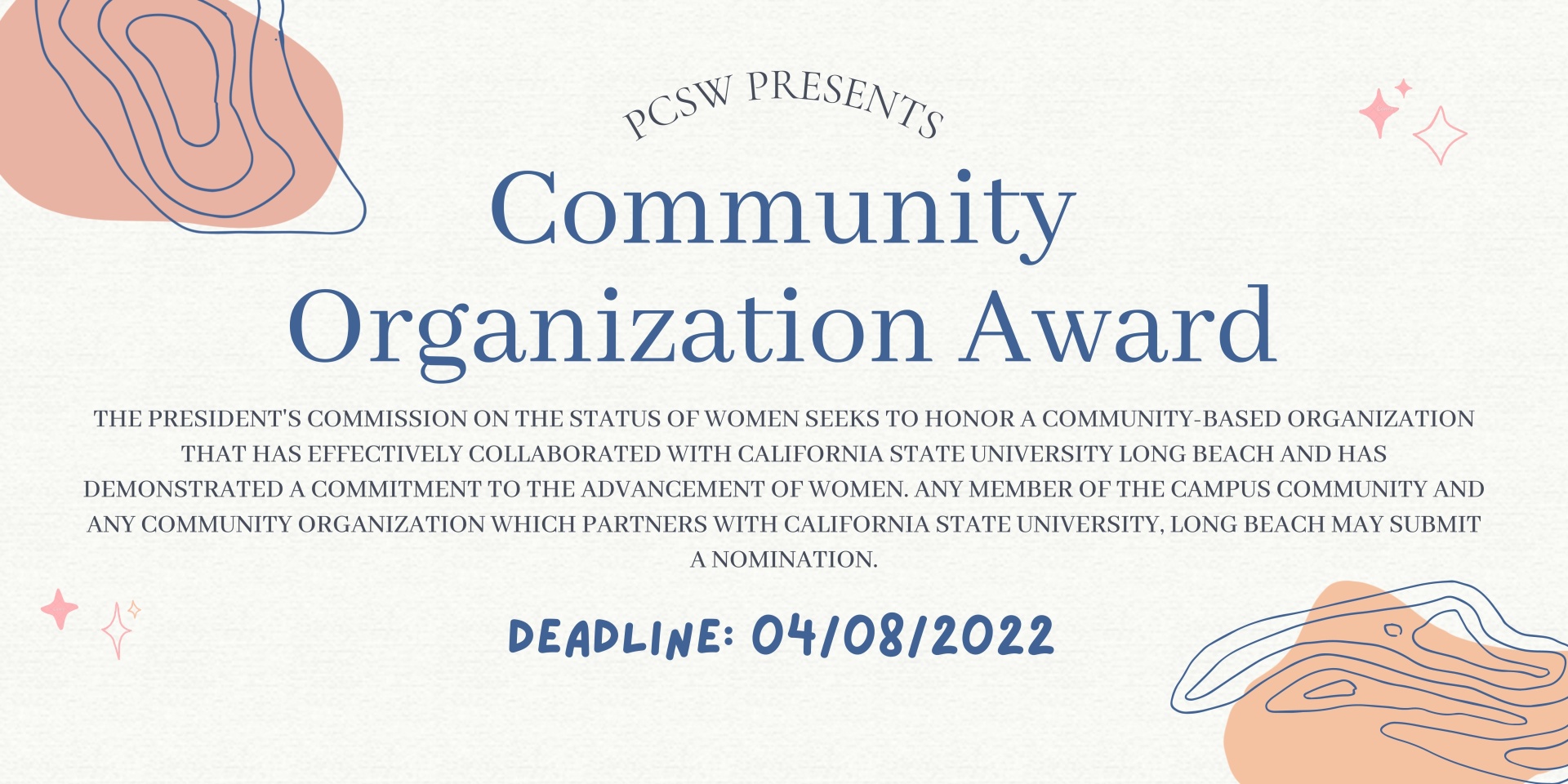 The President's Commission on the Status of Women seeks to honor a community-based organization that has effectively collaborated with California State University Long Beach and has demonstrated a commitment to the advancement of women. Any member of the campus community and any community organization which partners with California State University, Long Beach may submit a nomination.
The nomination deadline for the 2022 award is Friday, April 8th.
To nominate an organization or campus partner:
Complete the following form
Attach the organization's mission statement.
Attach a letter highlighting the organizations's activities, achievements and collaborative efforts relevant to the award (minimum 2 pages, maximum 5 pages).
2022 nominators and all winners will be notified in late April. Selected award recipients will be recognized at the End-of-Year Awards Ceremony, which will be held on campus on Friday, May 6, 2022.
All nomination materials must be submitted electronically. Any questions about the awards and the nominating process can be directed to Keith.Freesemann@csulb.edu or Melissa.Maceyko@csulb.edu.