Making Waves is a monthly feature celebrating the Beach community.
CSULB receives $1.2 million GEAR UP grant 
Cal State Long Beach was awarded a $1.2 million grant from GEAR UP (Gaining Early Awareness and Readiness for Undergraduate Programs), a federally funded program aimed at increasing area college and career readiness of low-income first-generation middle and high school students. 
CSULB's grant is in partnership with Norwalk La Mirada Unified School District, which will work to close the opportunity and access gaps among underrepresented high school students. The students will receive support and mentoring to help the students be academically, socially and financially prepared to enter and complete postsecondary education. 
Long Beach GEAR UP also aims to increase high school graduation and participation rates and help students and their families increase their knowledge of postsecondary options, preparations and finances. 
According to Dominica J. Scibetta, director of Long Beach Gear Up, the program follows students from sixth/seventh grade into their final year of high school and first year of college. 
Eventually, middle school students "will matriculate into John Glenn High School and Norwalk High School," she said.  
Scibetta added that GEAR UP grants require a dollar-for-dollar match, meaning that for every dollar of federal grant money spent on the project, the grantee must find an equal dollar amount of match in the form of state, local, or donated funds. 
Alumna in starring role at South Coast Repertory theater 
Alumna and accomplished actor Karole Foreman '14 will star in the Theatre for Young Audiences performance of "Last Stop on Market Street" at South Coast Repertory this month. The play is adapted from Matt de la Peña's Newbury- and Caldecott-award winning children's book. ​
After getting her master's in Theatre Arts, Foreman earned guest starring roles in "NCIS," "Magnum P.I.," "Broke," "Brooklyn Nine-Nine," "Good Trouble" and "Rebel," among others. She has appeared in films such as "42," "Rebirth," "Buddy Solitaire" and "The Banality."
She said her experiences at The Beach helped advance her career.
"My time at CSULB gave me a deeper understanding and appreciation for my craft," Foreman said. "I also appreciated being able to study directing, which gave me the experience and confidence that led to other professional directing opportunities."
Foreman previously taught an introductory acting class for non-acting majors at CSULB before leaving to concentrate on her own acting career. She called it "her favorite class."
3 students win awards at CSU Media Arts Festival 
Three CSULB students took home honors at the 2021 CSU Media Arts Festival from among 12 films that were submitted from all 23 CSU campuses. 
Madeleine Braun won "Best Documentary/Creative Non-Fiction" for her work in directing "Target Panic." Braun is a film & electronic arts major. 
Cathy Bui, a film & arts major, directed the award-winning "Falling (in Love) in the "Best Promotional" category, while So Youn Jeon, a student in the Animation program, won "Best Experimental" for "Gireogii Appa." 
 All three films can be viewed on the CSU Media Arts Youtube Channel.  
Dr. Shadnaz Asgari part of COVID-19 research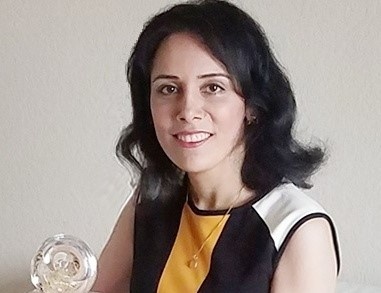 A group of researchers from three universities, including CSULB's Dr. Shadnaz Asgari, department chair of biomedical engineering, evaluated about two dozen variables from 528 patients hospitalized during the initial stages of the COVID-19 pandemic. 
Using machine learning and artificial intelligence, they found that grouping patients into endotypes, according to underlying biological and physiological conditions, painted a more complete picture.  
"One of the questions that has puzzled the doctors is related to the variety of the outcomes that they see when it comes to Covid-19," said Asgari, who helped develop and implement machine learning and artificial intelligence techniques to generate the study's results. 
"Sometimes they have a patient who looks healthy, and they end up losing them. Sometimes patients with complications survive." 
The research's goal was to produce criteria to better predict patient outcomes that would enable doctors to treat patients. 
Mary Anne Rose named November Employee of the Month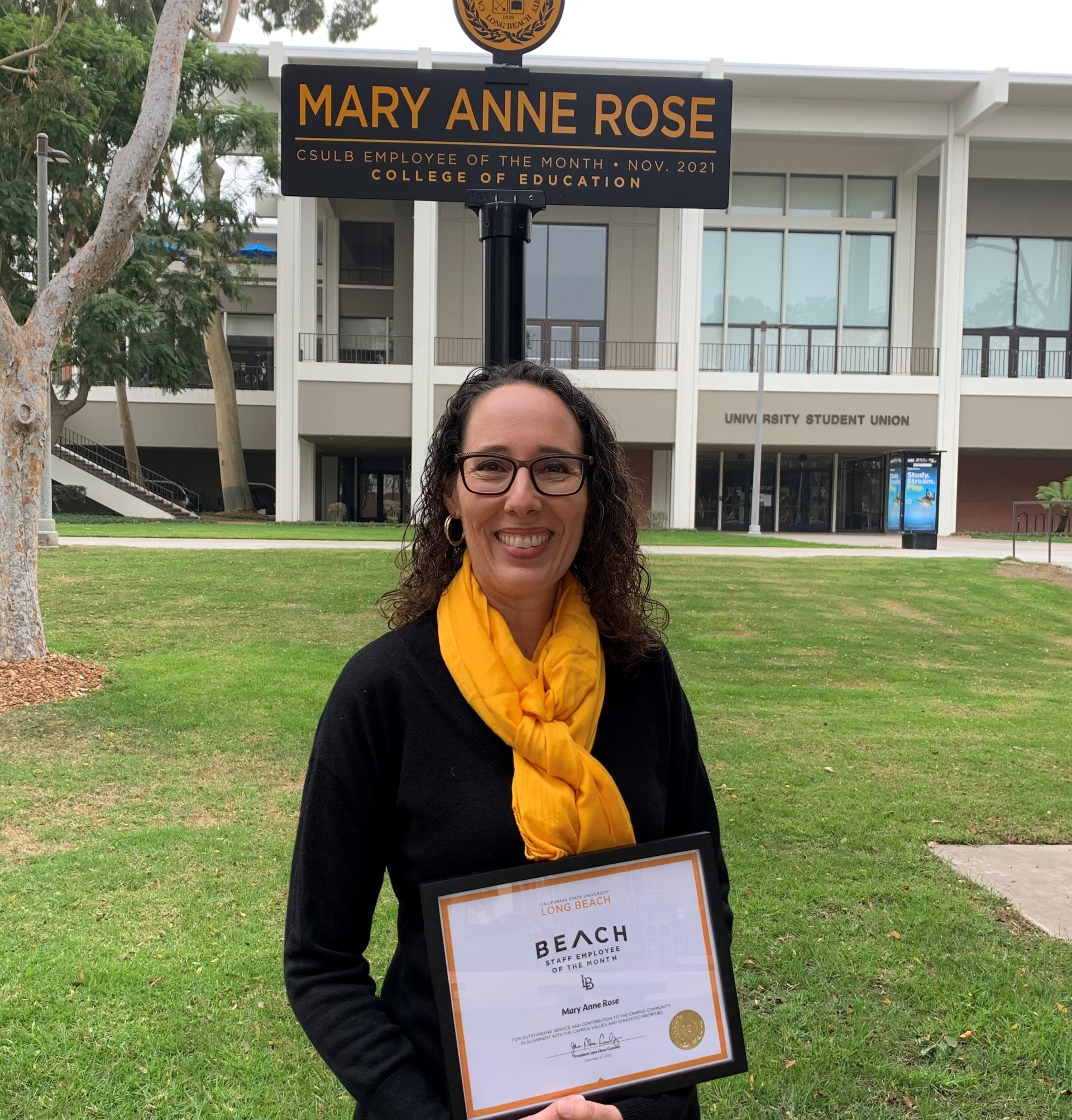 Mary Anne Rose, director of Graduate Studies in the College of Education, has served the Long Beach State community for 21 years, and her dedication earned her Employee of the Month for November. 
As advisor for CED Graduate Student Association, Rose supports students throughout their experiences at CSULB. Her aim is to improve students' academic, professional and social experiences, and outcomes by engaging in extensive service in the college, university and professional associations. 
Laura Portnoi, CED Associate Dean for Faculty Development, Research and Graduate Studies, praised Rose, calling her "a dynamic leader with a positive attitude." 
"Mary Anne's 'one step ahead' approach exemplifies her commitment and expertise in ensuring that the office is always forward-thinking, anticipating problems that may arise or supports that may be needed," Portnoi said.  
Jody Cormack, Vice Provost & Dean of Graduate Studies, praised Rose's work on two recent projects that improved the student experience within CED. 
"We instituted a new exception request system, and although the College often has complex requests for their students, Ms. Rose provided all information needed in order to support her students," Cormack said. 
"She is an effective communicator and collaborator, seeking to improve graduate studies procedures and policies for the betterment of the campus community." 
Lisa Westerfield named December Employee of the Month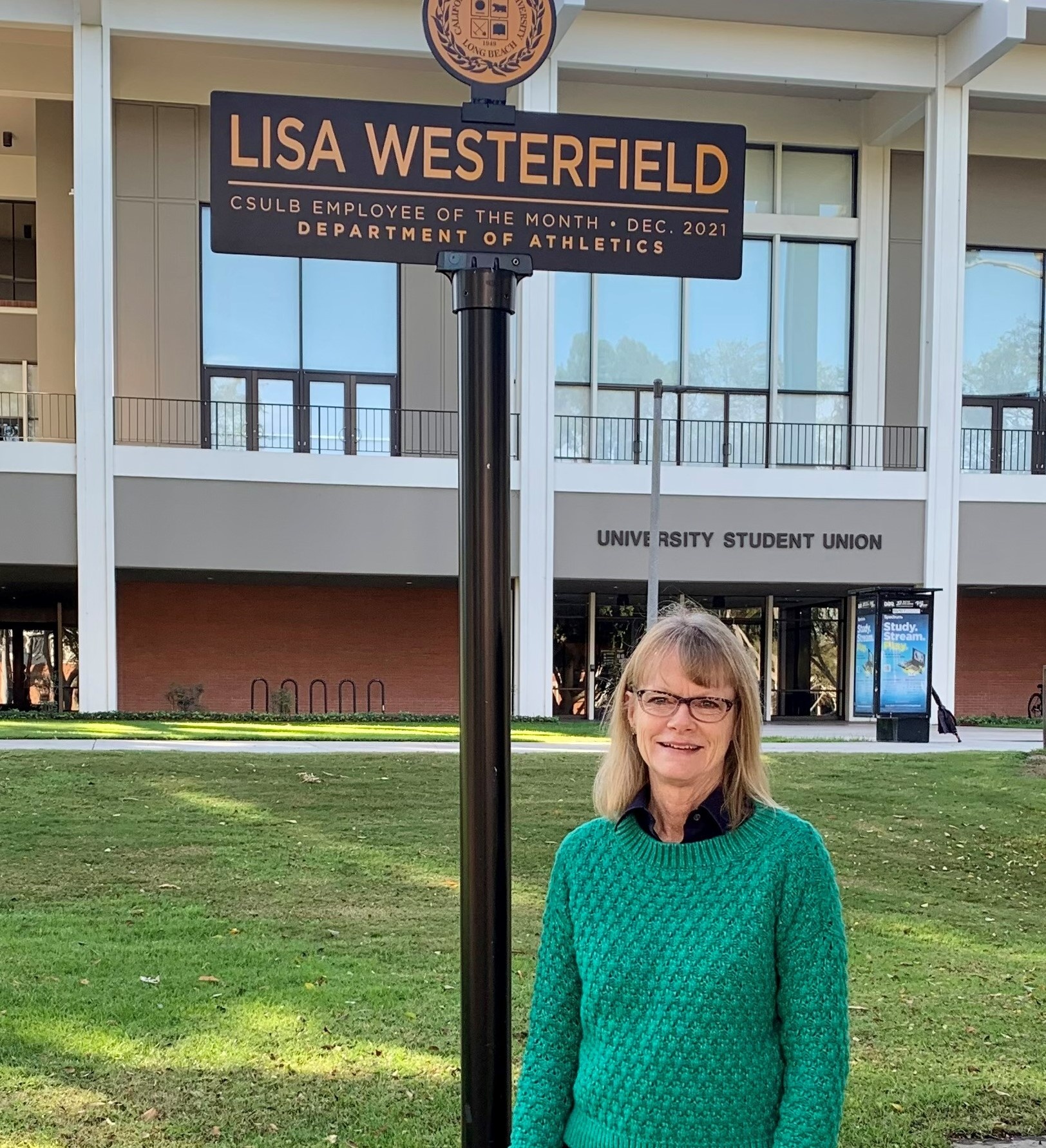 Lisa Westerfield has served as the Compliance Coordinator in Athletics for nearly 20 years, overseeing NCAA Compliance, which requires constant attention in order to remain compliant with NCAA, conference and campus rules.
Executive Director of Athletics Andy Fee said Westerfield approaches her job with " a positive attitude and never complains or finds blame with others."
"Lisa many times has to solve housing challenges for our athletes in terms of getting them in the system and coordinating with Campus Housing with scholarships, late admission, and international student-athletes," Fee said. "She is ethical, positive and has a strong work ethic which motivates others. Lisa continues to deliver at a high level and is someone that we consider to be a superstar here in Athletics!"
Tiffany Edlin, Senior Associate Athletics Director, said: "Lisa balances productivity and quality all in the name of our student-athletes. Her daily efforts go into creating the best possible experience for them and helps us to build and sustain winning programs. Lisa does the right things, the right way and as a department and institution we are all better for it."
Two alumni move into police chief roles 
Deputy Chief Cheryl Moody '09 has been named interim police chief of the Pasadena Police Department in a shared role with fellow officer Jason Clawson. Moody will serve until May 2, when Clawson takes over until a permanent chief is appointed. 
Moody is the first woman in the history of the department to serve in that role. She joined the Pasadena Police Department in 1992 after three years in the U.S. Air Force and four years for the Long Beach Police Department. 
Moody earned her bachelor's degree in Vocational Arts/Emergency Management. 
In Downey, alumna Leslie Murray '90 is the city's new police chief. Murray earned her B.A. degree in sociology. 
Have an item for Making Waves? Send your ideas to janis.carr@csulb.edu