Graduate Research Conference
The Graduate Research Conference at CSULB provides a virtual forum for graduate students (master's, credential, certificate, and doctoral) to showcase their scholarly work and their promise as future innovators, researchers, and academics. This cross-disciplinary virtual event allows CSULB graduate students from all fields of study to present their research. The 6th annual Graduate Research Conference will take place virtually on Tuesday, November 16, 2021.
Presentation Formats
Image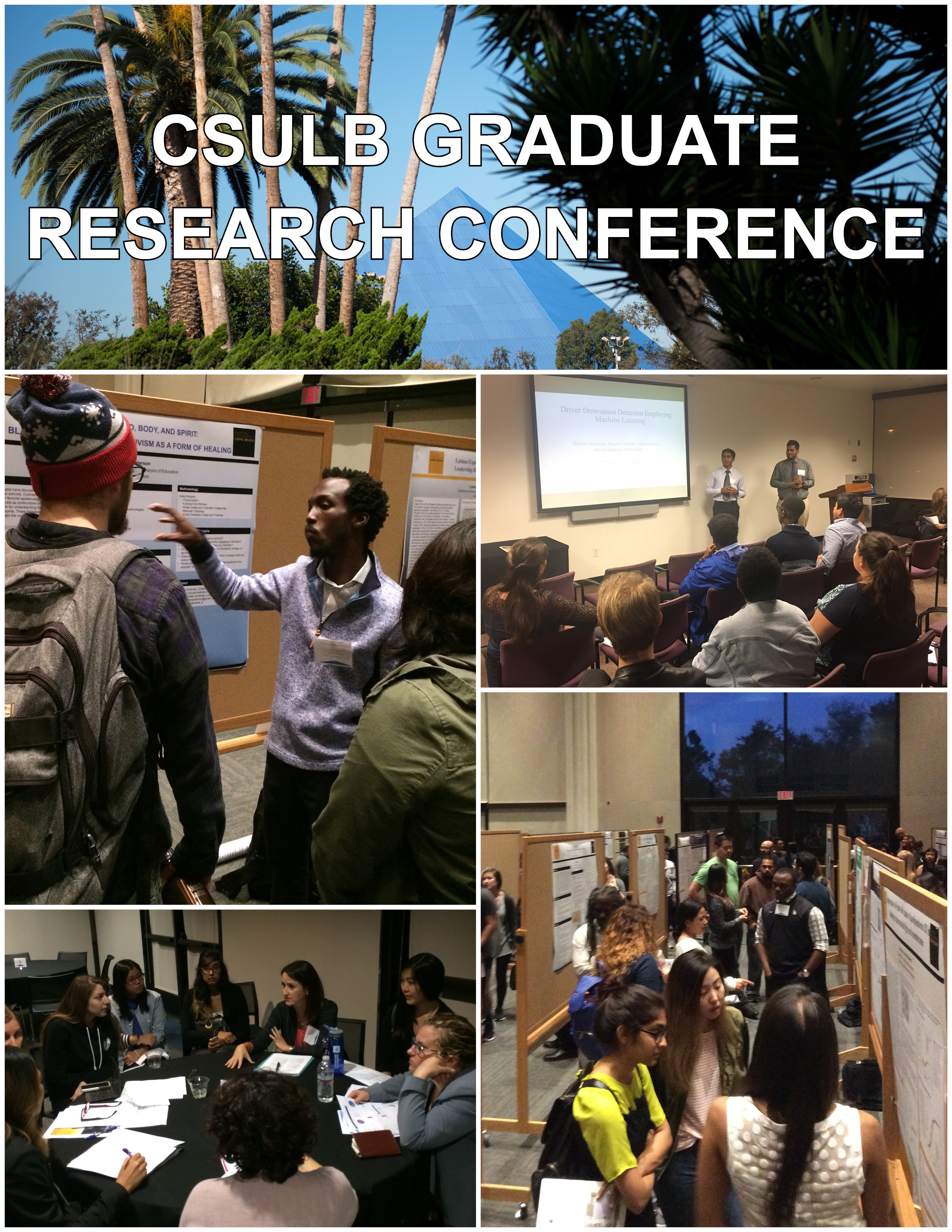 Two virtual presentation formats are available to coincide with the different stages of student research.
Virtual Roundtable Discussions: are semi-formal discussion sessions available for students whose research projects are in the Early Stage.

Grad Slam Competition: 3-minute (pre-recorded) video presentations are available for students whose research is in the Advanced Stage (cash awards available).