CSULB Alumni Center donor: "There's value in being able to connect"
Christopher Chavez '11 was determined to get involved in student life at Cal State Long Beach even before he stepped foot on campus.
His target was something related to his political science major, so he joined Associated Students, Inc. (ASI), where he served as vice president and later president. His involvement led to connections that helped his career and inspired a donation to the Anna W. Ngai Alumni and Visitor Center.
"I really just dove right into from the beginning," he said. "It was great being able to explore different student leadership opportunities."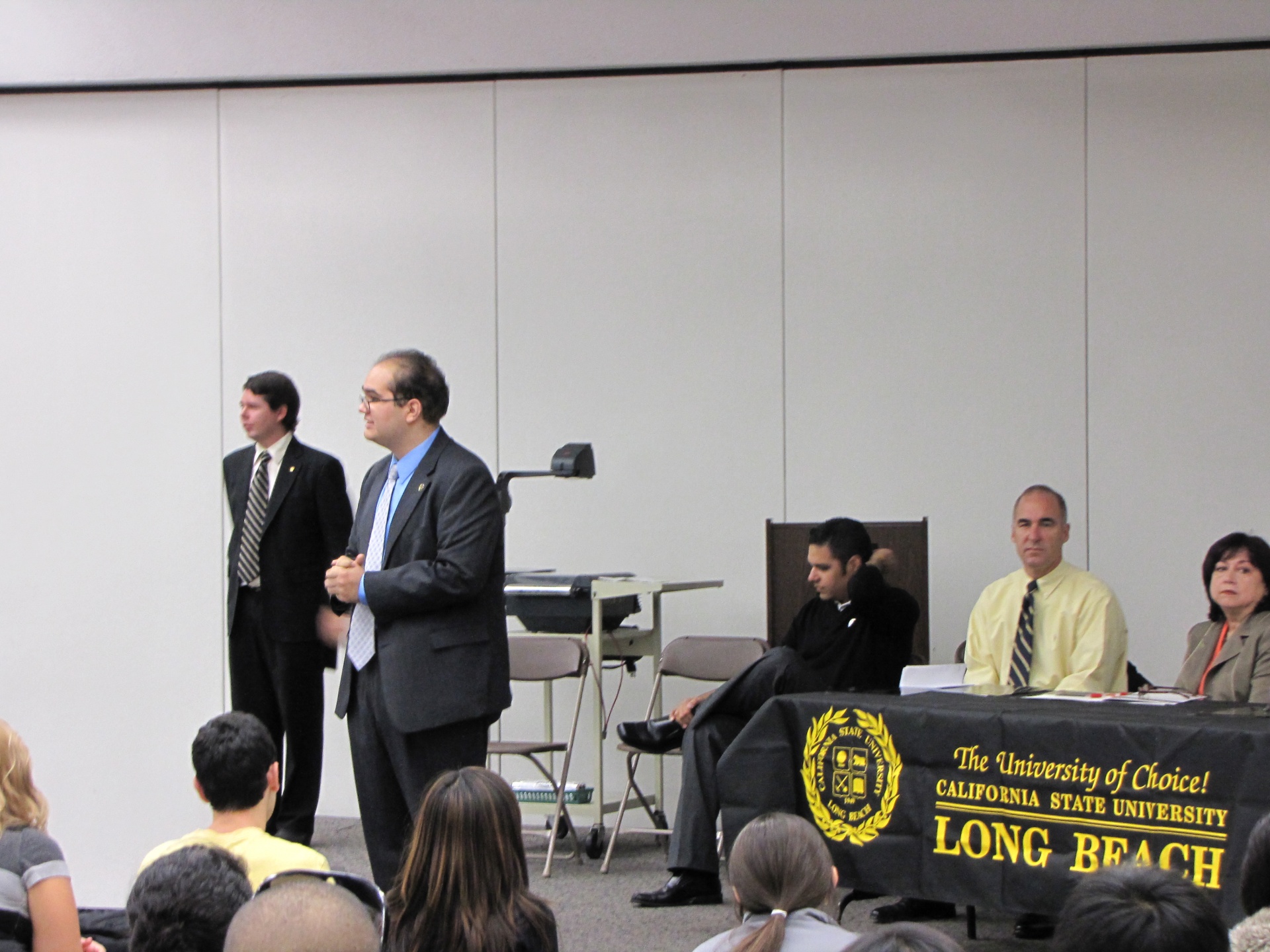 To this day, Chavez said he still values those CSULB connections.
Before he became deputy policy director for the Coalition for Clean Air, a nonprofit organization that addresses air quality issues in California, he worked as a legislative aide in the California State Senate. He said his experience with ASI and working with high-level administrators prepared him for the state Capitol.
"Working in a policy arena with different stakeholders, being part of the campus community has also certainly helped considering the sheer amount of elected officials who have graduated from CSULB," he said.
He recently reunited with several former ASI presidents to support the $8.5 million Anna W. Ngai Alumni Center. The former ASI presidents' donations will be recognized in the hallway museum collections.
When the Anna W. Ngai Alumni Center opens, it will serve as a bridge between the campus and community and facilitate even more connections between alumni and current students.
"There's value in being able to connect with the campus, especially if you live in the SoCal area," he said, "Really being able to connect with other people who graduated at a professional level or social level is great."
Related Stories
CCPE Building becomes first net zero energy classroom building in CSU
CSULB alumna joins First Lady Jill Biden's communications staff
CSULB alumnus joins Biden's COVID-19 Response Team
A look at the many roles CSULB alumni and faculty have played in the White House